We had planned to get so much work done this past weekend. We have taxes to prepare and file. We have seemingly dozens of deadlines calling our names. We have chores to do around the house. And it has been raining lately. A lot. Long-time residents of Southern California have told us they haven't seen rain in these amounts in years! Yes, the rain has been good for the drought conditions in the area. But now, everything is positively soggy. And squishy. Plus, it had rained on Friday and most of Saturday. The weatherman predicted it to rain on Sunday, too. But in the early afternoon, the skies brightened. The clouds parted, and the sun began to shine. I told my sweet husband who was up to his elbows in boxes of receipts, dutifully sorting them, "We need a break. Let's take a short drive down to the beach. Just a half-hour or so, and then we'll come home and get right back to work." 
It was a good plan.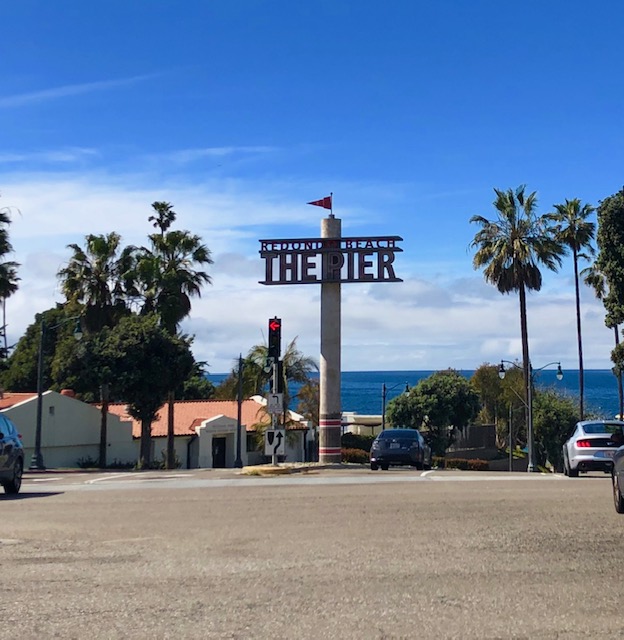 We drove to the beach. The sun was shining and the water was oh-so-blue! So we decided to take a little walk along the pier.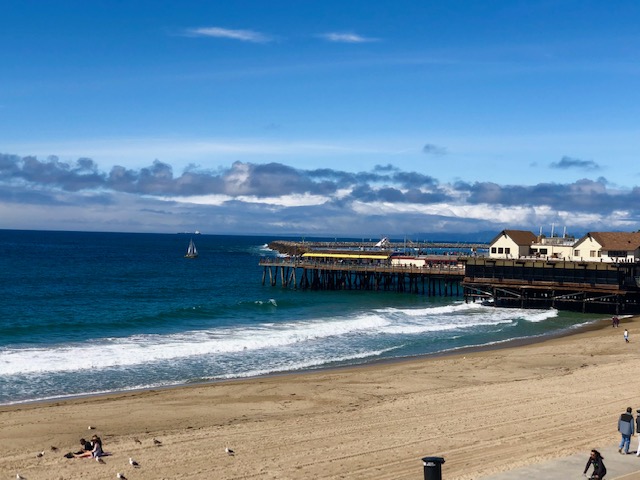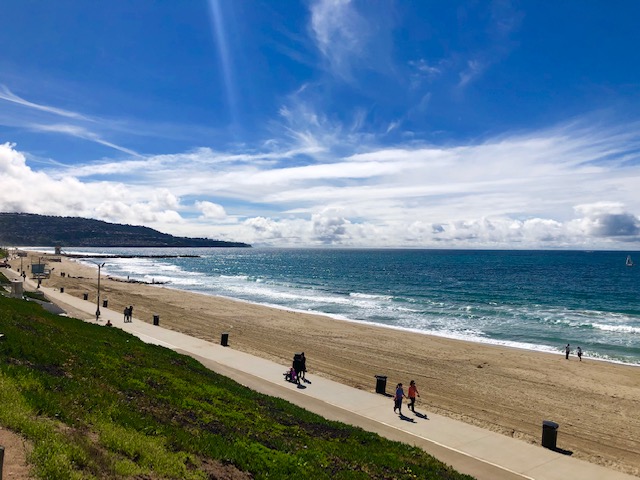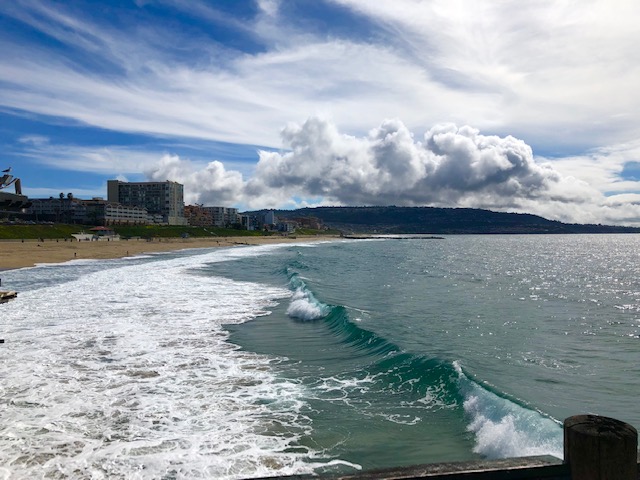 It was so delightful, so refreshing, that we took our time and strolled along the pier, stopping along the way to watch a playful sea lion and a handsome seagull. We simply enjoyed the sights and sounds of people who were out and about, enjoying the day.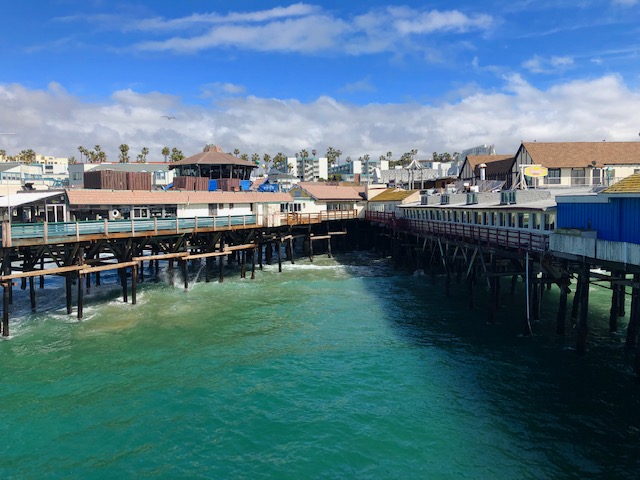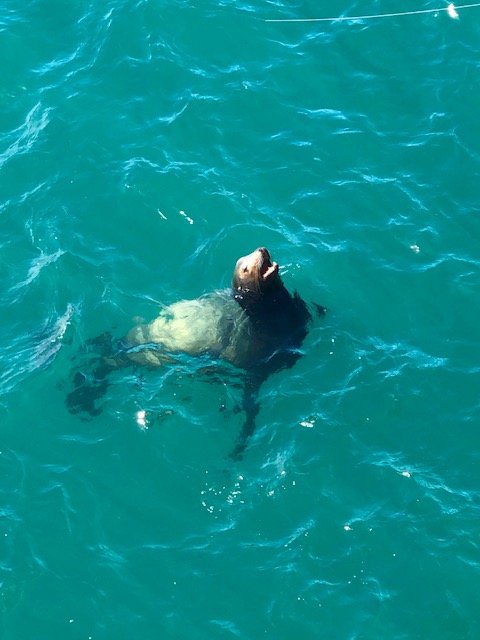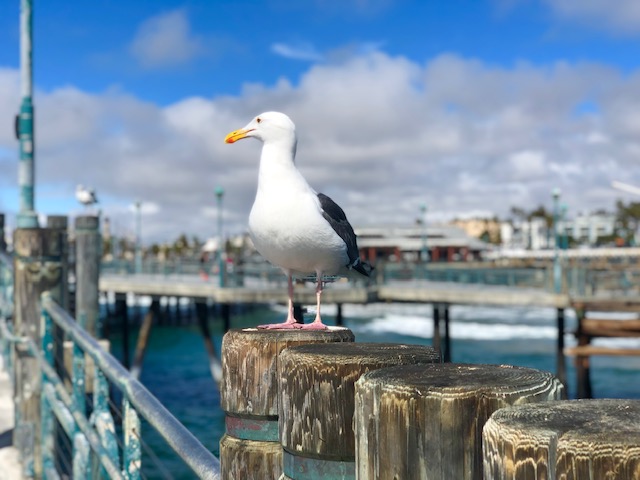 After the walk on the pier, we drove down the coast along the Palos Verde Hill. And the vistas were incredible!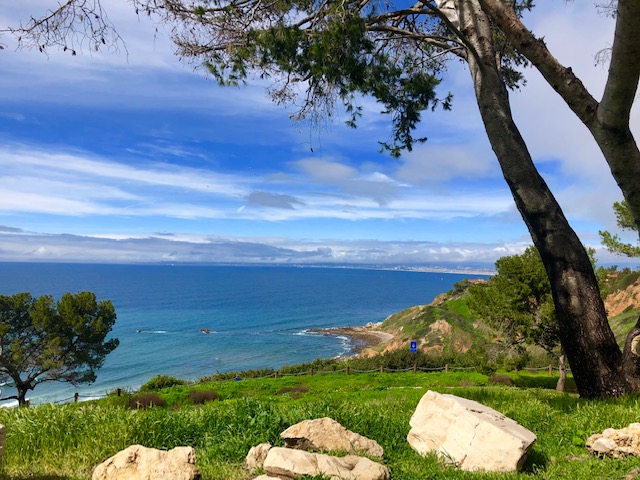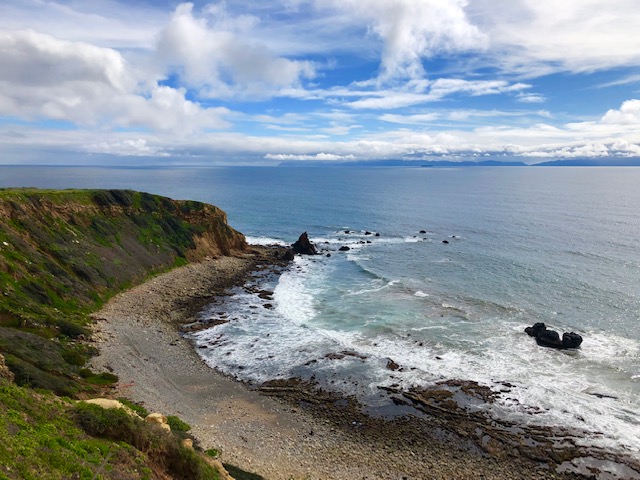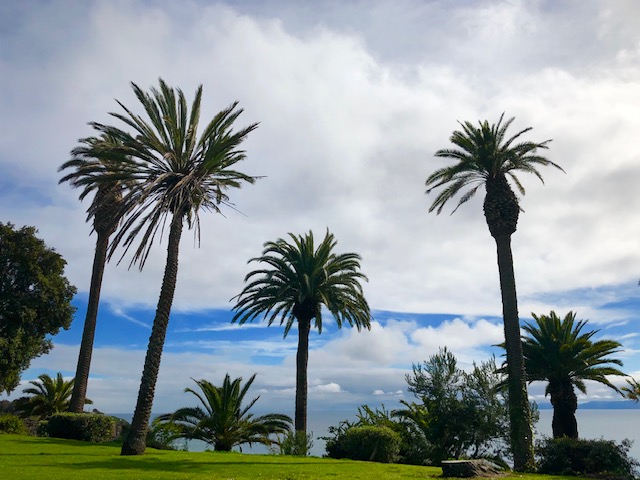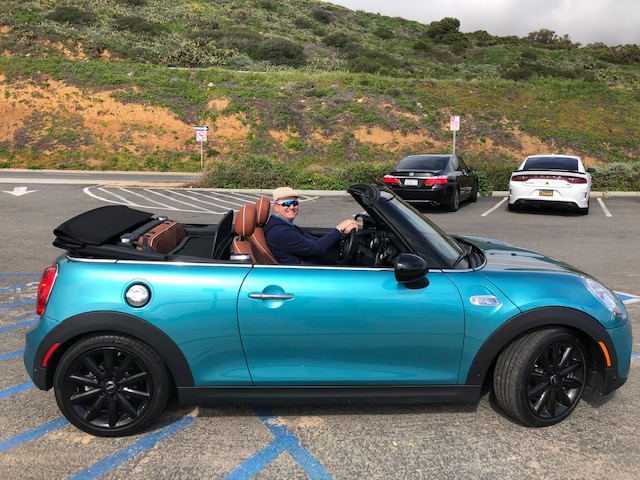 As the clouds began to roll back in, we decided to head back home.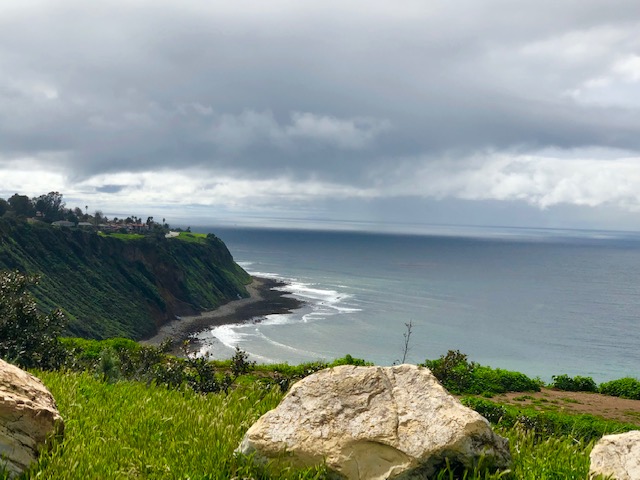 And we ended the afternoon by taking a walk with the dog in our neighborhood. I can't believe how many varieties of flowers are blooming!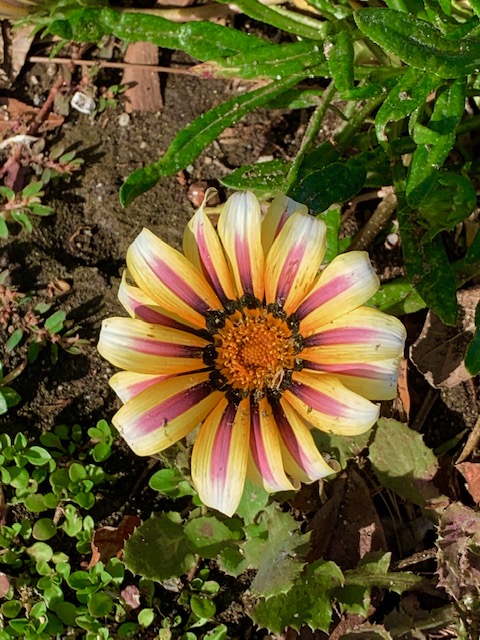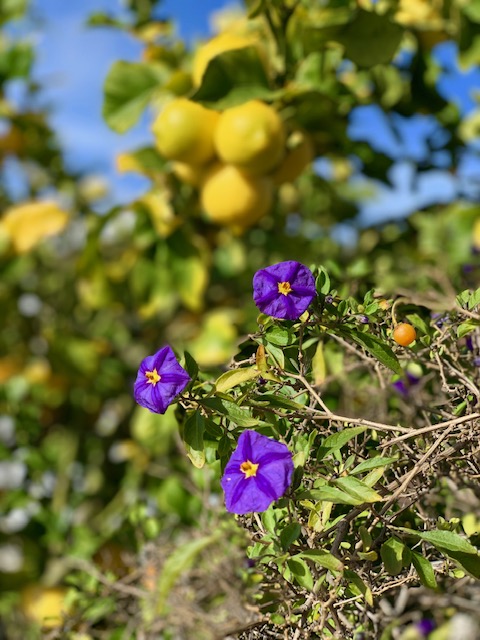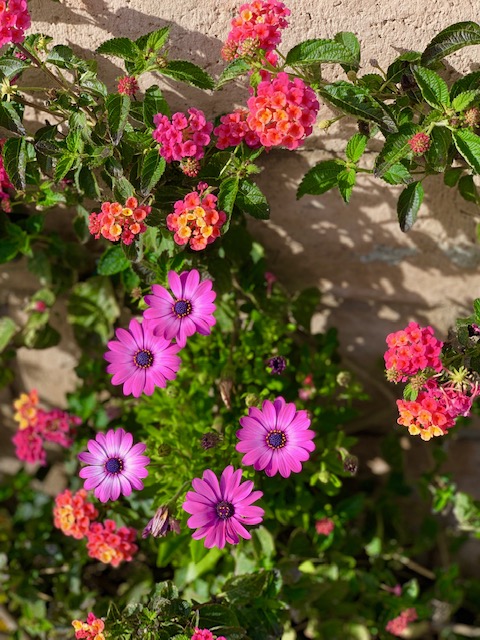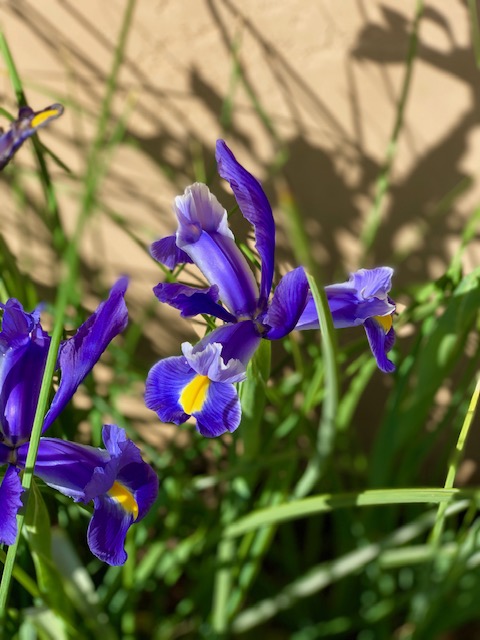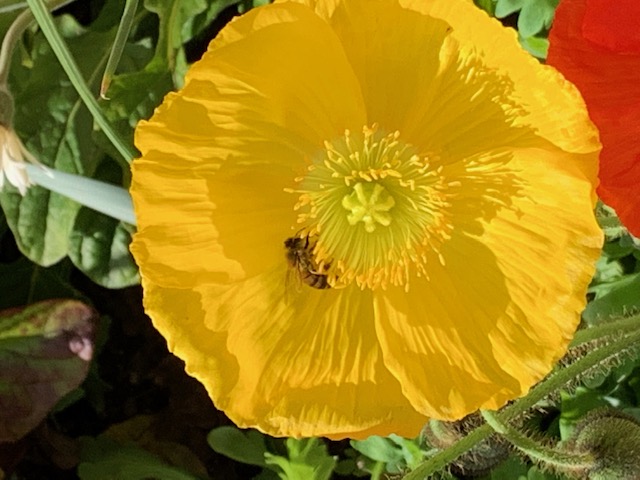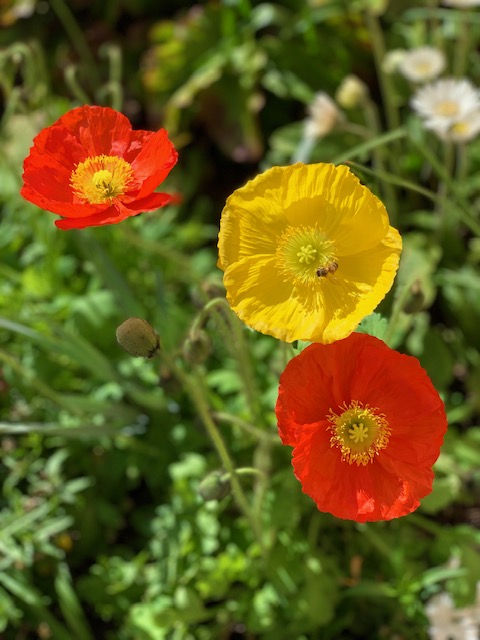 As for those taxes? They're still waiting to be tackled. Let them wait a bit longer. A lovely day spent admiring the sights in our own neighborhood and spending time together did more to refresh our souls than anything I can imagine. We are blessed.