One of my favorite quilts from Jelly Roll Quilt Magic has to be the Rainbow Checkerboard Star. I love, love, LOVE that quilt! And it was almost an afterthought — it was the last quilt I designed for the book — so it almost didn't come to be. And I'm sure glad it did. It's no secret that I love making lonestars from Jelly Roll strips, and I've made quite a few to date. Here are just a few….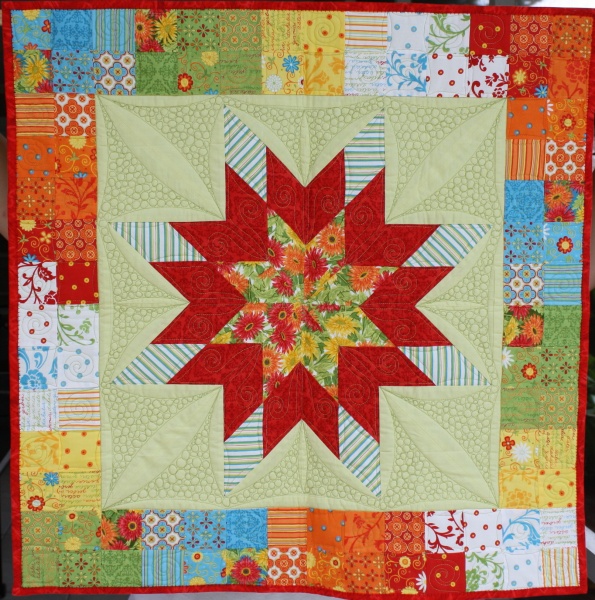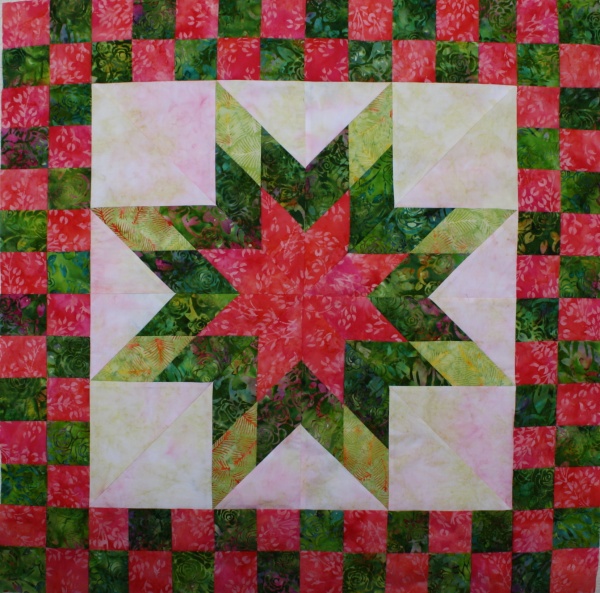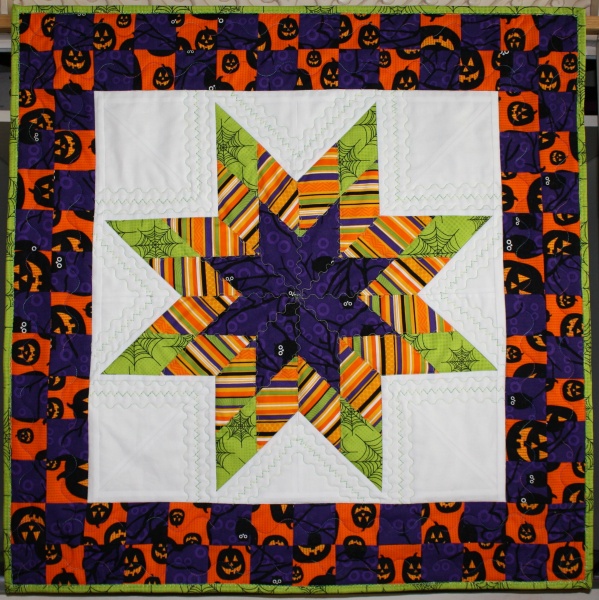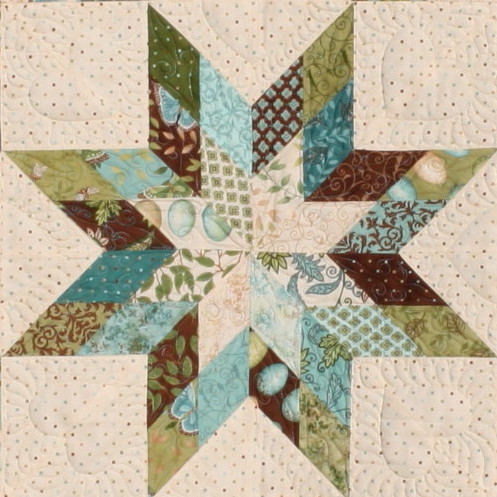 While it truly isn't difficult, beginning quilters might have a bit of trouble knowing how to line up the diamond units to stitch them together. In fact, one such new friend emailed and asked for a demo of how to align the diamonds perfectly so that when she presses the units open, they will line up. I was happy to oblige — and thought there might be some others out there who would benefit from this  impromptu tutorial.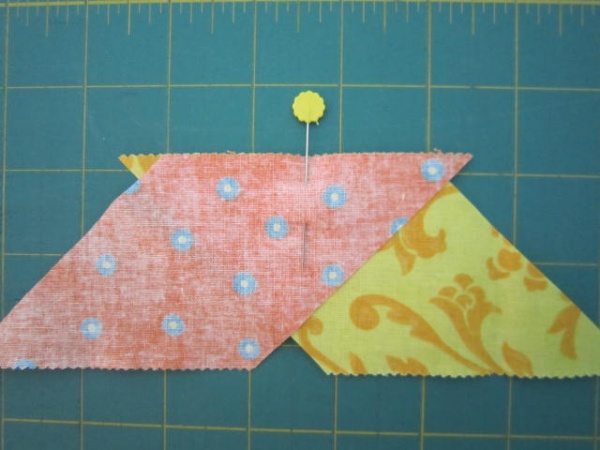 Put units RST (right side together) overlapping by ¼" on each side as shown
That's it! With a little practice, you'll be piecing diamonds like a pro. And for a more in depth, terrific photo tutorial of how to piece a diamond lonestar from Jelly Roll strips, simply click HERE.
Enjoy!