The birthday 
Wow! The past couple of weeks have flown by! I can't believe we're already in mid-September with the fall season fast approaching. Since I blogged last time, I celebrated a quiet but lovely birthday with my sweetheart who treated me to a fabulous dinner out and a lovely birthday cake from a local bakery. 
A trip to Ohio for a week of work and fun!
I was delighted to travel to Dayton, Ohio, to present a lecture and teach two sold-out workshops for the Miami Valley Quilt Guild. The members gave me such a warm welcome! I was born in Akron, OH, so I'm a buckeye girl at heart no matter where life has taken me. Plus, we lived in the Dayton area from 2004 – 2008 when Kent was stationed at Wright Patterson AFB so it was like returning home again after ten years. My dear friend (and longarm quilter, Carolyn Archer of Ohio Star Quilts) invited me to stay in her fabulous home on a lake. My sweet cousin, Denise Bartram, traveled from Columbus to spend the day with us and help at the lecture on Tuesday evening. 
I'm sure you can imagine the trouble we three got into prior to the guild meeting! We met for lunch in Waynesville, OH, and did some retail therapy at the world-famous Fabric Shack and other local shops and antique stores. We laughed and giggled and had a true girls' day out — which is honestly something none of us get to do often enough! If you're ever in the vicinity of Waynesville, OH, do yourself a favor and make a stop at the Fabric Shack. They have a fabulous shipping department but honestly, their shop is one of my most favorites anywhere! 
At the Miami Valley Quilt Guild meeting….
More fun…
The next evening, some of the board and guild members treated us to dinner out in Dayton's Carillon Park at the Carillon Brewing Co.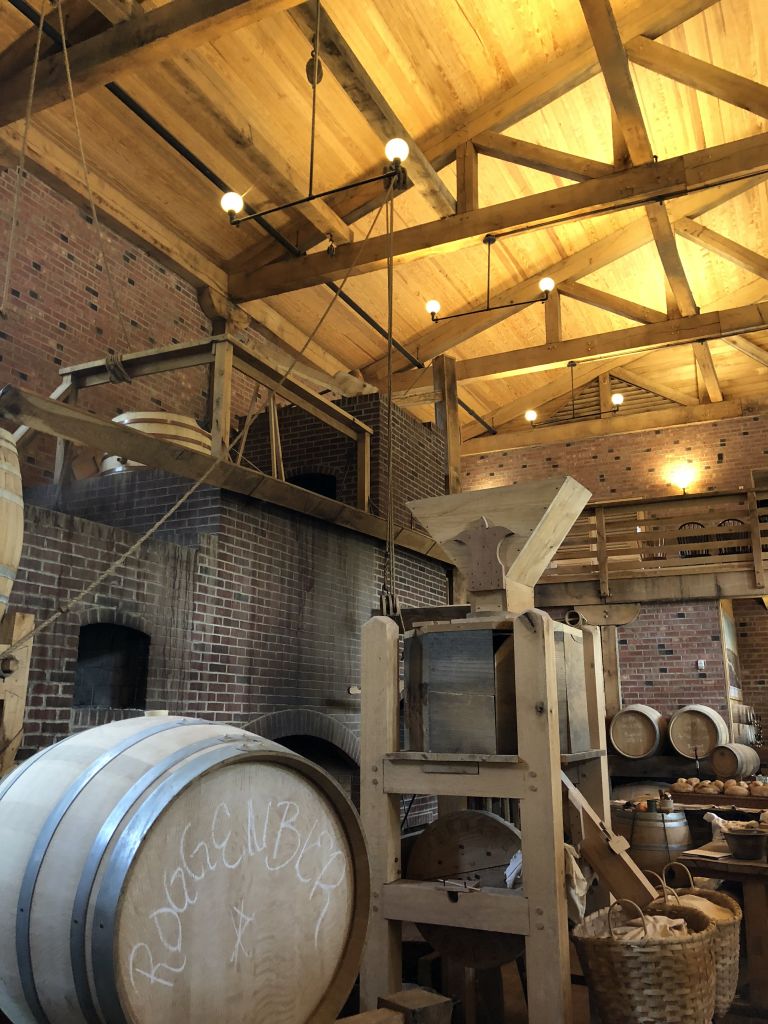 After dinner, my cousin spent time sharing her expertise in antique costume jewelry by pouring through some of Carolyn's cherished family heirlooms. Denise is so knowledgeable about jewelry from the Victorian era up through present day. She has a shop on Etsy and she buys and sells jewelry. I hope you'll check out her treasures by clicking the link.
Denise surprised me with the most special gift for my birthday. She gave me a glass bulb "locket" with a picture of my Mom and Dad inside. Of course, I cried when I opened the tiny box. What's remarkable about this is I had remarked to my husband two days prior the one thing I really missed on my birthday was getting the annual phone call from my Mom and Dad singing "happy birthday" to me. Seeing this gorgeous, antique locket with their pictures was like receiving that song and a hug from heaven. Thank you, Denise.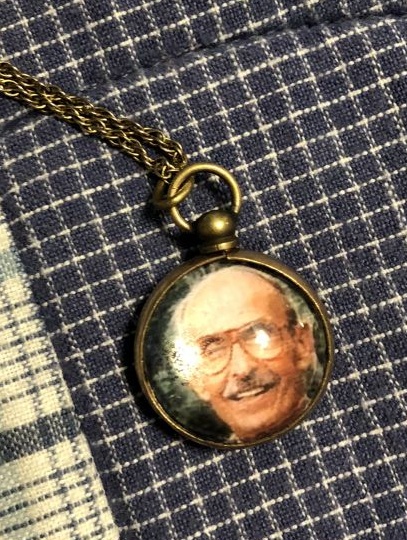 While Denise was with us, we took a photo of Carolyn's version of Night Stars, which was the 2015 CRAFTSY FREE Summer Block of the Month project. The original quilt had been made with bright batiks and a black background.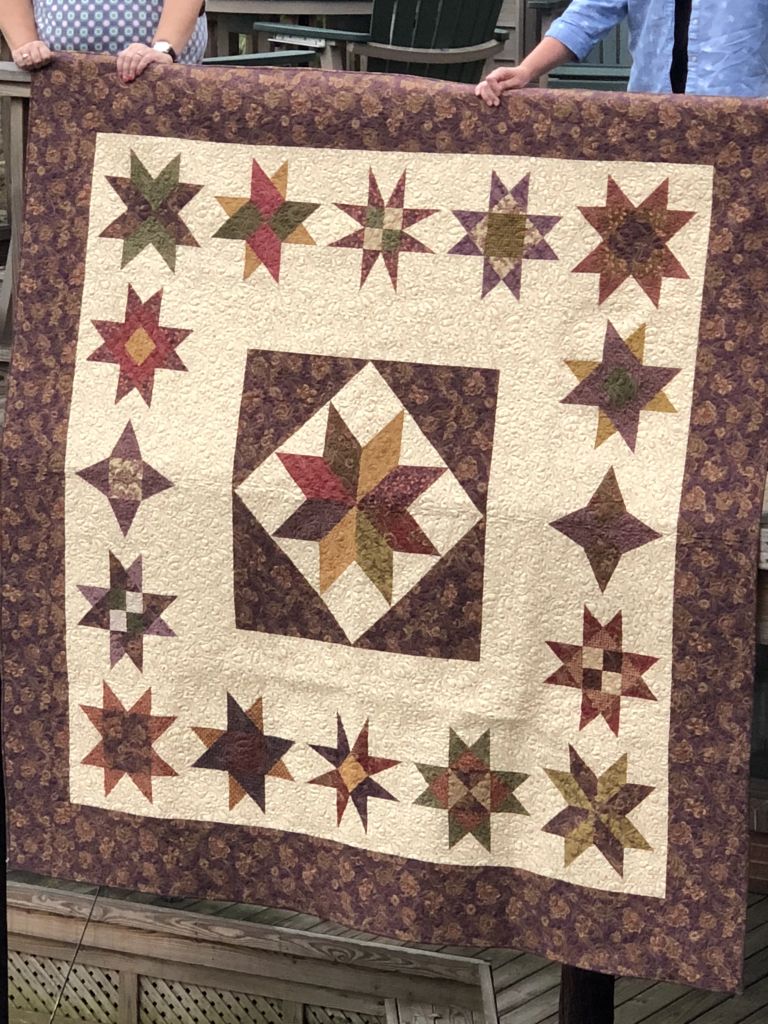 And finally, we had a chance to drive by our old Cape Cod home in Kettering. My goodness, it brought back so many sweet and happy memories. Our boys were much younger (elementary and middle school ages) and we loved living in this community. The owners have certainly done a great job taking care of it, for which I'm grateful.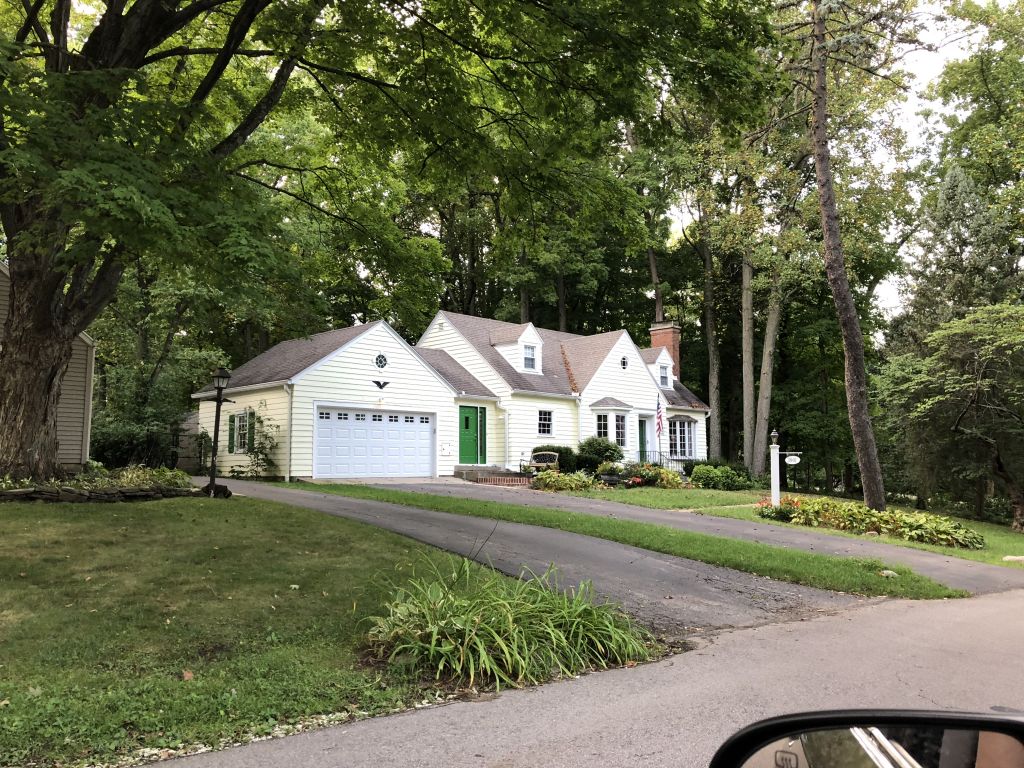 It was a wonderful week and I enjoyed spending time with friends, old and new. I came back to California with a full and happy heart.