Welcome April! I don't know about the rest of you, but I'm happy a new month has begun. March certainly "went out like a lion." We had a surprise snowfall this past Sunday. It was supposed to rain all weekend, but the temperatures were cold enough that it snowed all Sunday morning and afternoon! Fortunately the snow didn't stick around long and thankfully, the sun is shining today and it finally feels as if springtime is in the air.
I discovered the most wonderful surprise at our front door the other day. Well, actually the surprise was ON the front door! Take a look at the wreath on our front door.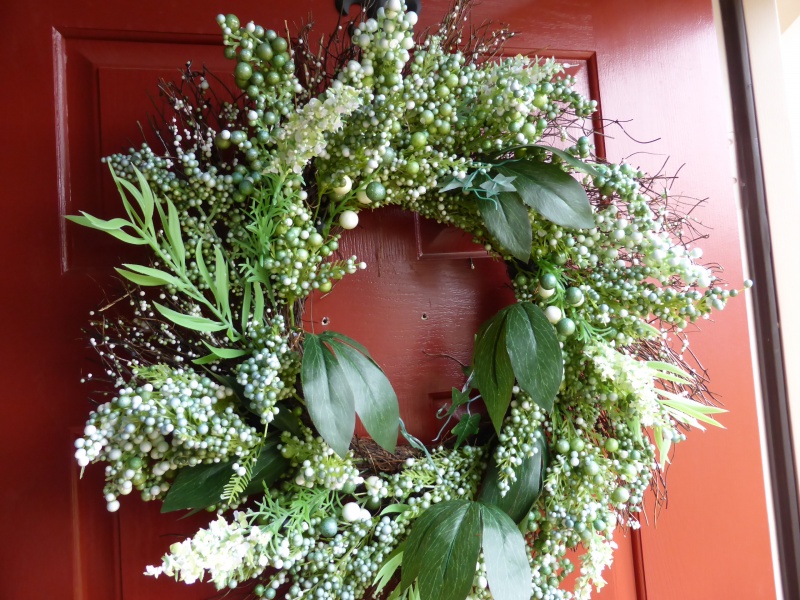 Do you notice anything out of the ordinary?
Look closely…..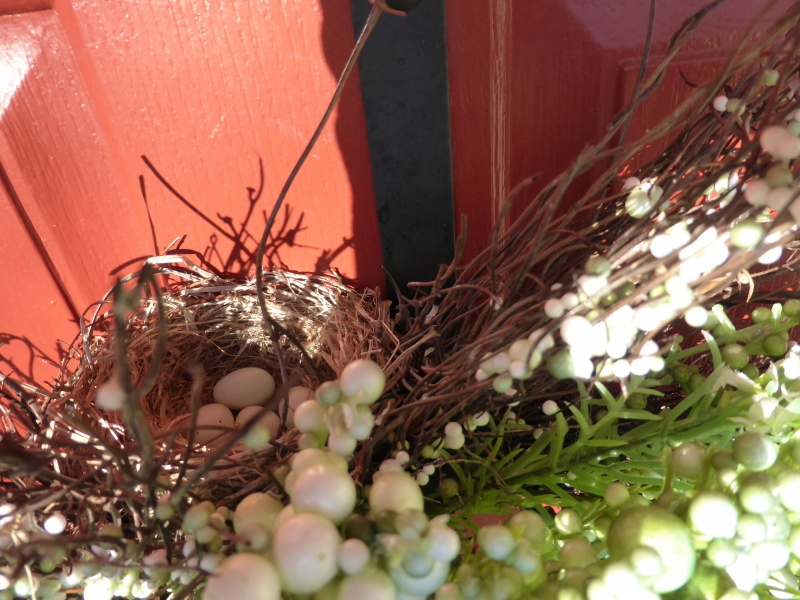 A pair of purple finches built a nest on the top of our wreath and there are five beautiful eggs inside!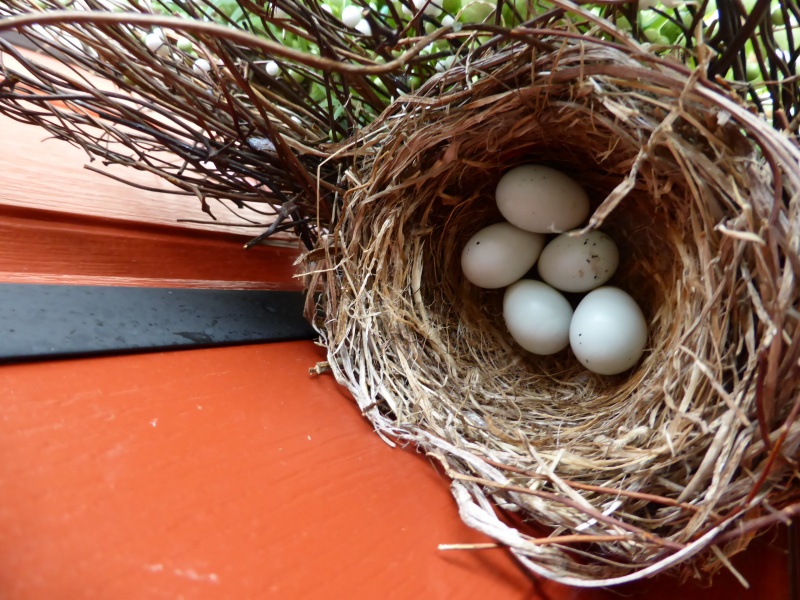 Since I discovered the nest, I've been guarding our front door like a soldier; trying to intercept all deliverymen in our driveway to keep them from delivering packages at the front door, which scares the momma bird off the nest. I'll keep you posted and hopefully there will be some baby birds very soon! Isn't it exciting? Despite the long, harsh winter, spring is bursting forth with joyful expectations!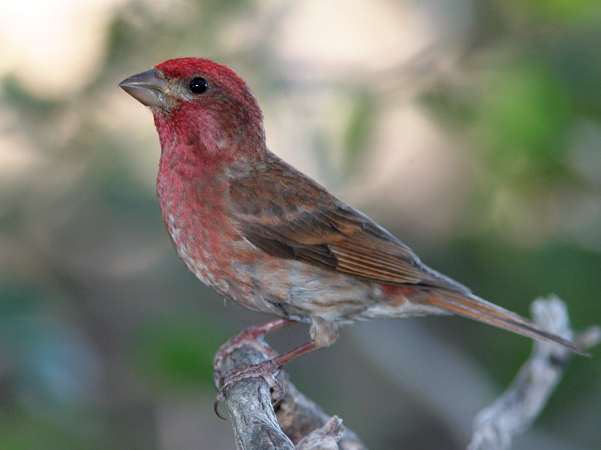 Happy Spring, everyone!