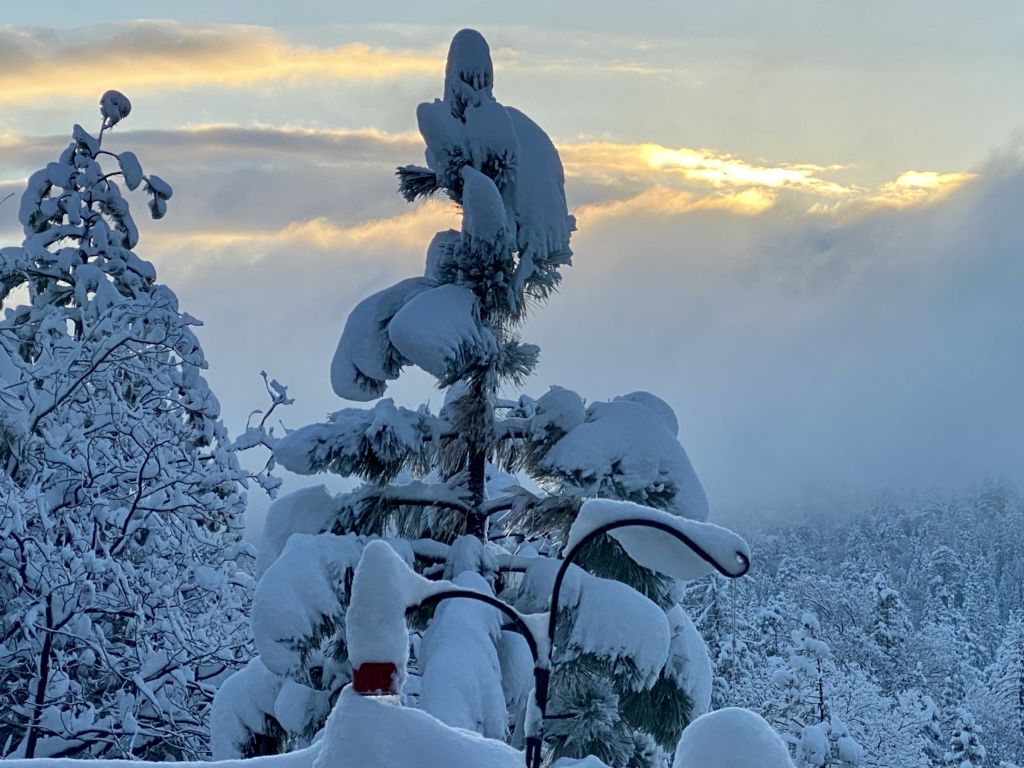 It's been a quiet on my end lately. We've been flying under the radar for the past several weeks. Because honestly, 2021 was not the "fresh start" we were hoping for to move beyond 2020. 
The week after Christmas and the weekend following New Year's found my husband, son and I working hard to complete the renovations at our cabin which had dragged on since last July. We spent days working long hours putting in sweat equity to finish the job, followed by building a myriad of shelves so we could move everything back into the storage area on the lower level. It was a lot of hard work.
We arrived back at our home on Jan 3rd to discover water spilling out from under the baseboards in our living room. Sure enough, a pipe had burst! It took a leak detection company several hours the following day to determine where the broken pipe was which ended up being in the concrete slab under our home. What we didn't fully realize at the time was that the damage was extensive. Most all the wood floors in our home were ruined along with much of the drywall, which had soaked up a lot of the water like a sponge. The plumbers had to demolish our guest bathroom in order to cap the broken pipe and reroute the pipes up through the walls, over the ceiling in the attic and back down across the hall into the laundry room. There was damage to every room in our home except for two bedrooms.
There was no choice except to hire a mitigation company to move almost everything out to the house and put all our furniture and belongings in storage while they set up huge fans and dehumidifiers to dry everything out. For the next three weeks we dealt with demolition, estimates, contractors, our insurance agency and third party insurance adjusters. What I had hoped would only take a couple of weeks has dragged on for five weeks already with more weeks to go before the work is complete and we can move back in. Renovations have finally begun as of yesterday. At least that's progress.
Let me just say this: moving (again) was not what I had on my agenda for 2021. 
And in the spirit of full transparency, this hasn't been an easy time, although I don't think anyone is having an easy time during this pandemic and we are no exception. There have been plenty of ups and downs and trying to adjust to life in a state which has remained locked down for months on end. We haven't set foot in a church since last March. Yes, we are grateful to watch church services on YouTube and attend our Life Group meetings via Zoom once a week. But I miss worshipping in church, singing praise and worship music and hearing the pastor in person. I miss seeing our friends and socializing with them. I miss hugs. Eating inside a restaurant has not been allowed since last April or May (who can remember?) and even outdoor dining has been banned since early December until last week when that ban was finally lifted. Still, I don't enjoy sitting outside in chilly temperatures eating meals which turn cold within minutes. Salons have finally been allowed to reopen (thank goodness!) but gyms remain closed. I miss going to Pilates classes.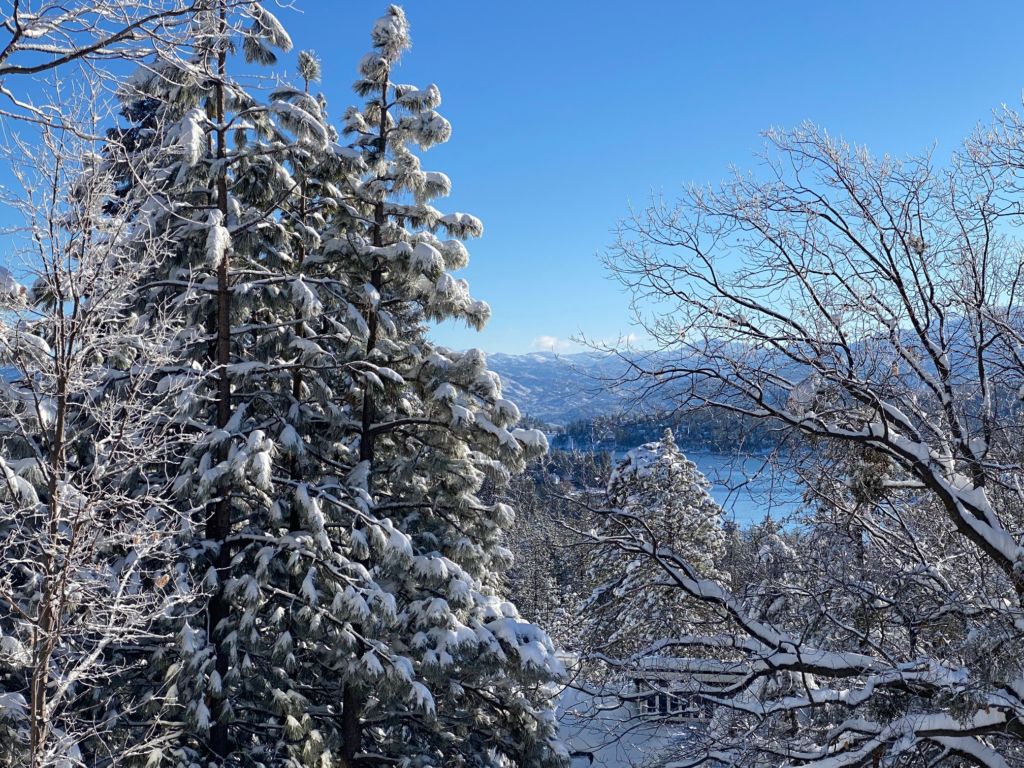 Still, we're trying to remain positive and focus on the good things. While we went from one renovation zone to another, we did finally finish up the new addition at the cabin and we've been able to live in the cabin full time while the main house is unlivable. Although our insurance company would have covered the cost of a hotel room, I cannot imagine what it would have been like for us to live in a hotel room with five cats and a dog during COVID!
A few weeks ago I read someone's blog (wish I could remember who's blog it was so I could give proper credit.) But the author wrote these words which describe exactly how I've been feeling: "How is it possible that my mind has been so overwhelmed yet so under-stimulated?" Well, I've decided to push through and make positive changes. To that end, I've thought long and hard about my ONE WORD for 2021. My WORD for 2020 was JOY. But honestly, I had to go back to my blog post from last year to even figure out what my ONE WORD was and I'm sorry to say, there wasn't a great deal of JOY happening in 2020. 
So this year, I have chosen the word CREATE. I want to create more. I need to create more! I want to get my creative mojo going in high gear. I can honestly say I think I'm finally back up and on track once again. I have plenty of projects and deadlines and admittedly, I was overwhelmed when I made the list to prioritize everything I need to do. But I'm already tackling things, one by one, and feeling productive and good again. It feels good to feel good again!
How about you? How is 2021 going for you? Have you been struggling? Have you been successful at turning things around? I'd love to read your comments and know how you are. Do you have a word for 2021? Would you care to share?
Above all, please know I'm sending good thoughts and prayers your way. Here's to a better year…..for all of us.