Can you almost smell them?
With the help of my little chef, Andrew (who did all the pie crimping himself), our pies are perfect and waiting to be served tomorrow after a bountiful, traditional Thanksgiving meal. My brother and sister-in-law arrived this afternoon along with my folks, and a 22 pound gobbler is awaiting the roasting pan in the morning. Life is good, and full of blessings, and I am indeed thankful.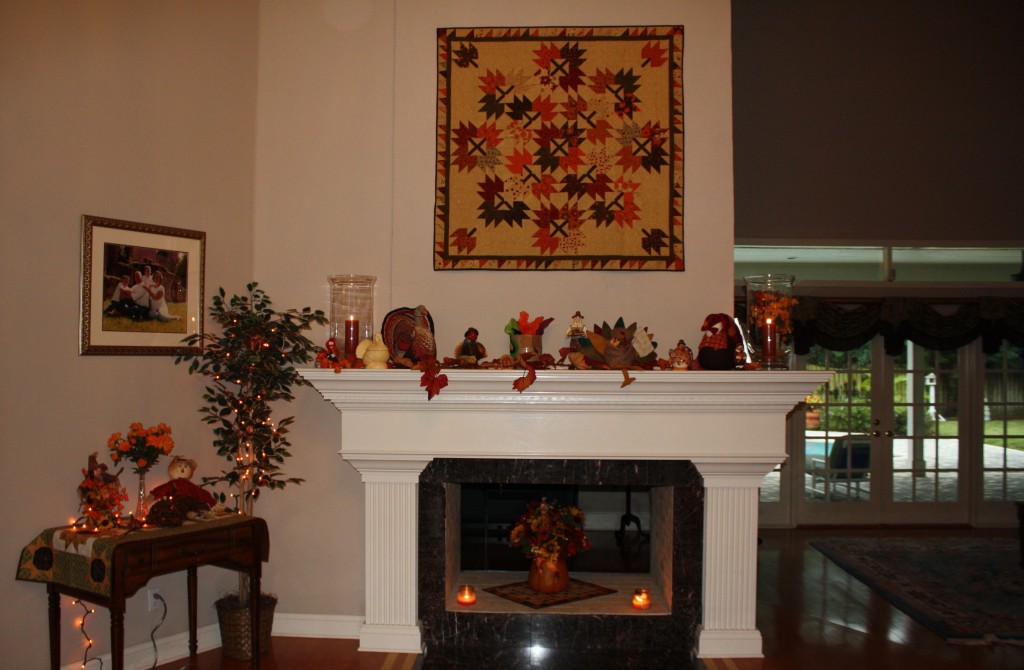 Many, many thanks to Birgit for quilting my newest quilt, Leaves in the Pumpkin Patch — which we hung just this afternoon in time for all the family festivities. It is simply glorious! Take a look at the quilting up close: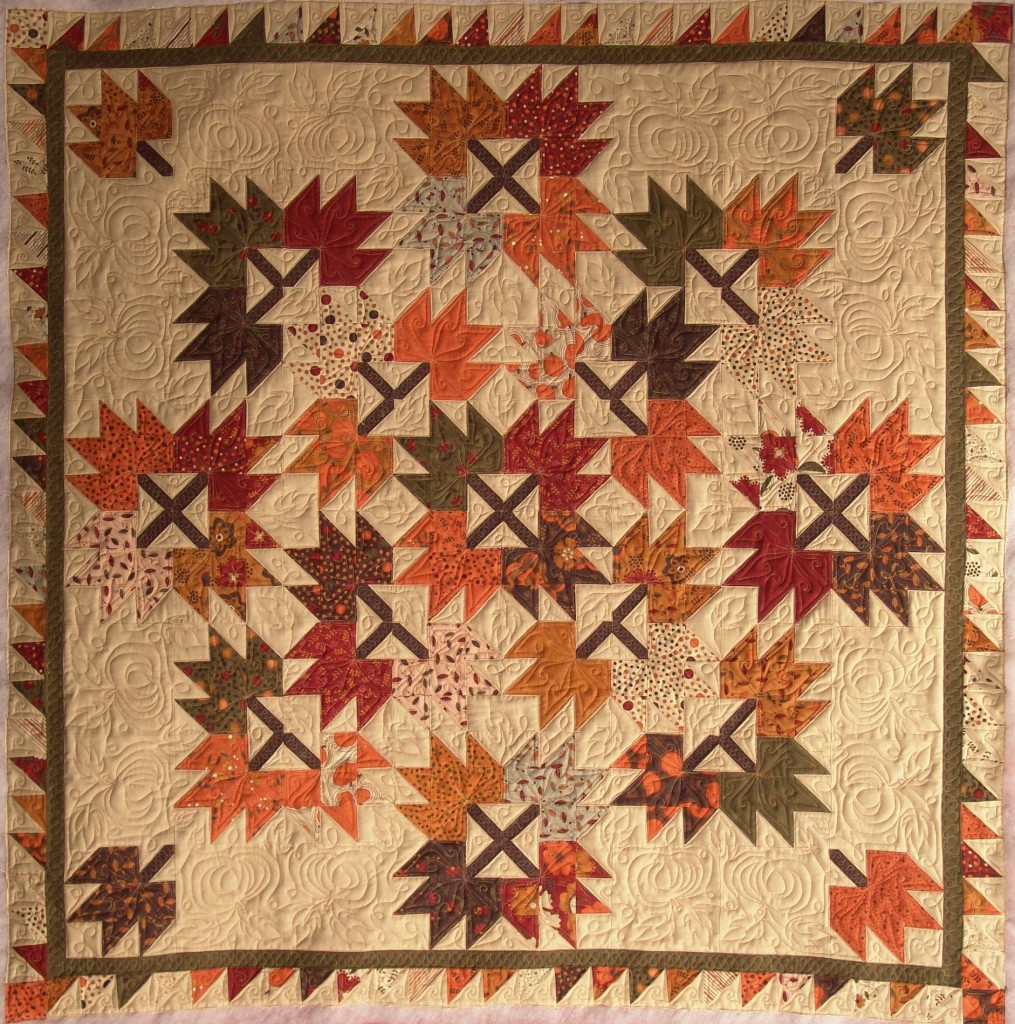 Birgit used variegated thread in autumn colors which complements the design perfectly. It is exquisite, and I am beyond thrilled! (Thank you, Birgit.) And more than thankful….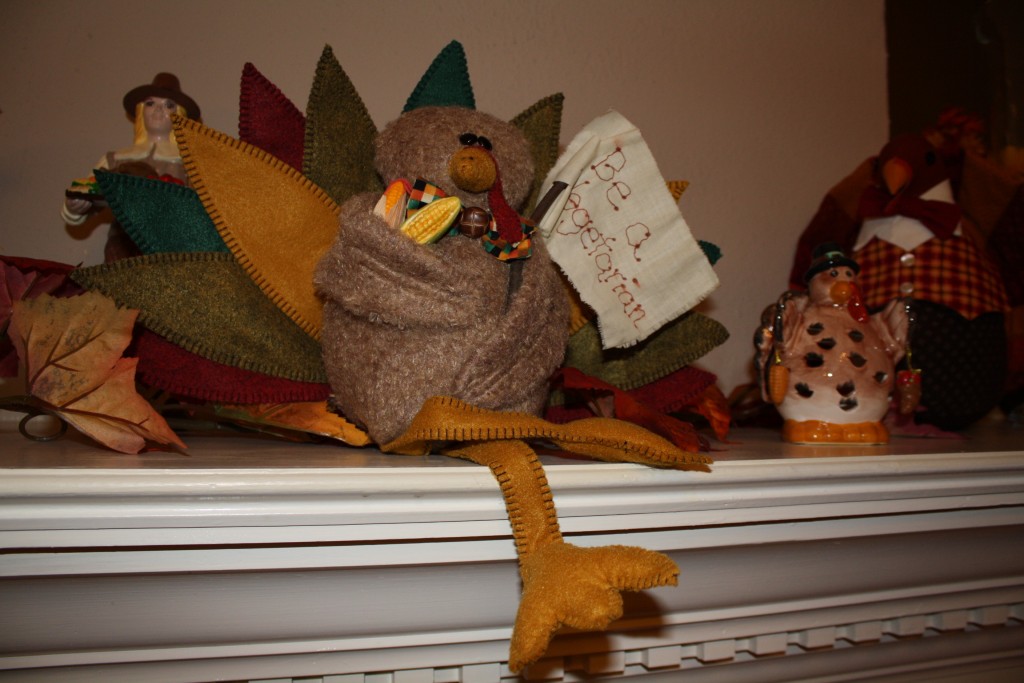 Gobble, gobble….
I'm thankful for family, friends, health, love and laughter. And quilting, of course. Yes, there is much to be thankful for. Including you, dear friends and blog readers. Thank you for stopping by to read my musings and for leaving a note once in awhile. I appreciate you more than you could ever know!
Yes, I am more than blessed. And ever so thankful.
Happy Thanksgiving everyone!