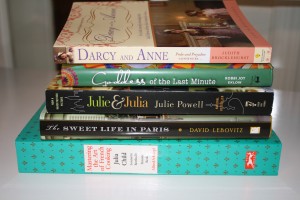 In my previous blog I mentioned that my boys surprised me with some of the books from my "reading wish list" for my birthday.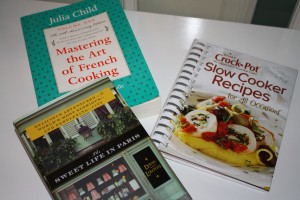 Notice a theme? Well, quite honestly it all began in last month when I went to see the movie, Julie and Julia. It has become one of my all-time-favorite movies! Right after seeing that movie, I picked up a copy of  My Life in France co-written by Julia Child about their years living abroad. I relate to this woman on so many levels — in many ways, she and I might have lived parallel lives. In any case, I highly recommend this fantastic book; it is such an interesting read!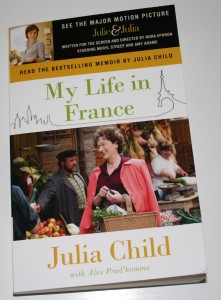 Upon finishing this book, I decided I really want to read the book that inspired the movie, and Julia's cookbook, Mastering the Art of French Cooking. Although I won't be making every recipe (aspics, anyone?) from her ground-breaking French cookbook, I certainly enjoy reading through the recipes to pick up a few tips here and there. And I truly appreciate all the hard work Julia and Simca put into researching, writing, and perfecting each and every recipe in the collection!
My dear husband, good sport that he is, decided a new Rival Crock-Pot Cookbook would suit my purposes on a more practical level. And I'm glad he picked it up for the boys to give to me! You all know how much I adore Crock-Pot meals. I've used the little Rival cookbooks (you know the ones….the small pamphlets which come inside the crock as an extra  little gift when you buy a new Crock-Pot) to the point where mine are stained with all sorts of food drips and spills. It was time for a new one.
So, what's on your nightstand? What are you reading these days that you just can't put down? Any recommendations I need to add to my reading list?