Today is my birthday. This year, I'm away from family; staying in a hotel, and working. But rather than spend a moment feeling lonely or blue, I've been counting my blessings. All. Day. Long.
I woke up this morning and when I checked my messages, the very first message I read was from someone in Istanbul, Turkey, wishing me a happy birthday. Throughout the day I received literally dozens and dozens of wonderful wishes from friends and acquaintances from countries such as South Africa, Germany, Norway, Taiwan, Great Britain, the Czech Republic, and many, many more from folks around the US and Canada. I read each and every one and thought about each person who sent the good wishes. What a blessing!
My brothers reached out to me today; one with email wishes and one with a phone call who sang Happy Birthday to me. My boys each called from college and sang to me and also sent messages throughout the day. Blessings!
Today was the first day of judging quilts for QuiltWeek in Paducah, KY. I spent it with all the good folks who are like extended family from AQS. Our ties go back over a almost a decade and a half and when we get together, we enjoy each others' company so much. It is so much more than just a business relationship. We catch up on our lives and families; we laugh and have fun. 
As a judge, I have the good fortune to see so many exquisite quilts up close and marvel at the creativity and vision of their makers. Seeing their beauty and thinking of the extraordinary quilters who created these works of art with their heart and hands is nothing short of a pure privilege. More blessings.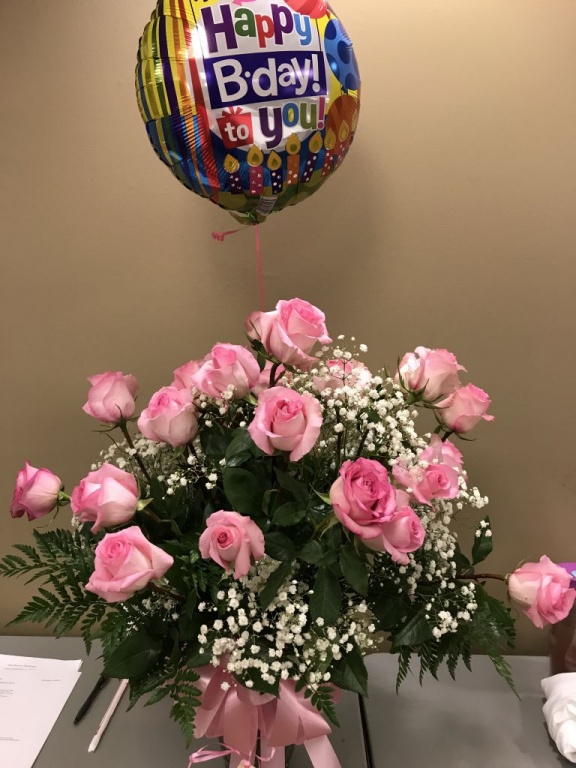 My sweet husband, known by so many as "Mr. Kim," surprised me which made this day even more wonderful. When I arrived at the judging venue this morning, there was the biggest, most beautiful bouquet of long stemmed pink roses waiting for me. I was shocked (in the best way possible, of course!) Then mid-morning, another delivery arrived in the judging room. A huge, beautifully decorated cake from one of the best bakeries in town arrived large enough to feed an army! Oh my goodness…..I just can't begin to explain what this meant to me. We all enjoyed a piece of cake in the afternoon. It was truly yummy. I love that man of mine.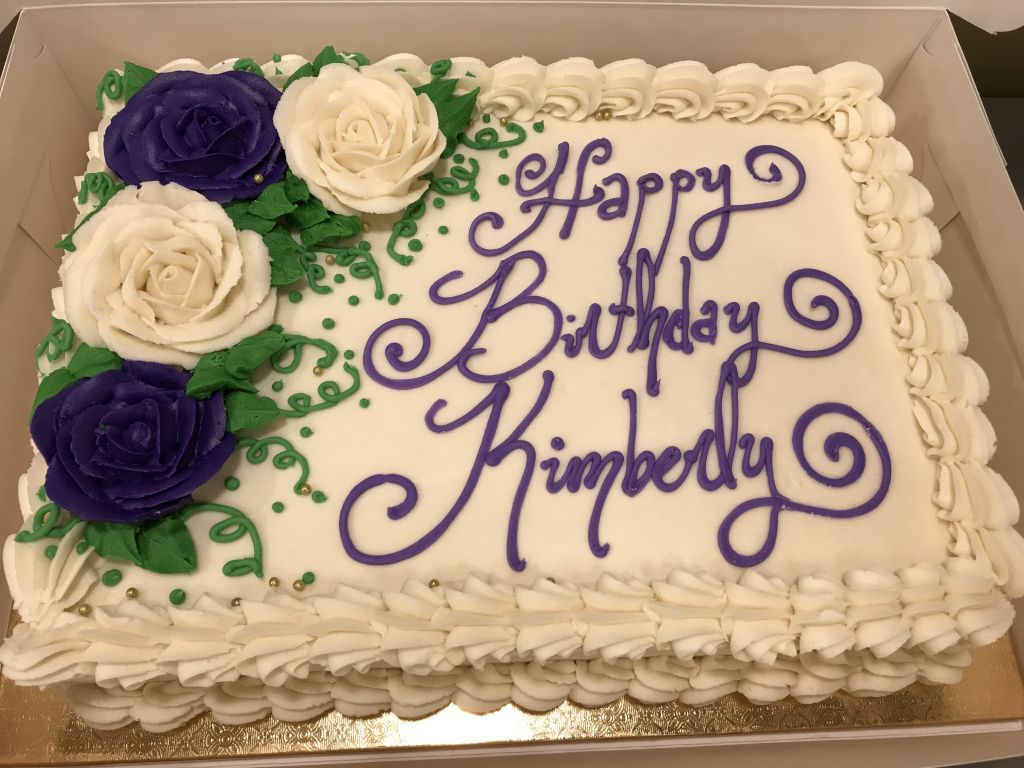 Yes, more and more blessings.
And finally, as I returned to my hotel room this evening, I was greeted with another bouquet of flowers and half a dozen mylar balloons — a complete shock! Yes, Mr. Kim wanted to surprise me one last time to let me know even though I'm not spending my birthday with him or our boys, they love me and are here with me in spirit. My heart simply overflows with blessings. Yes indeed…..this has been a most blessed birthday.