Many of you have been following along on the Janome Facebook pages these past several months where the talented Janome educators and I have been presenting LIVE events, demos, tutorials and classes. If you haven't been watching, well…..oh my goodness — what are you waiting for? Since the early weeks of the COVID-19 pandemic, we've collectively created a supportive and encouraging community of sewing enthusiasts (whether or not they are Janome machine owners) from all walks of life and around the globe which is now almost 100k strong! This feat alone has taken dedication and forward thinking. No other sewing machine manufacturers have stepped up to engage their customers and support their dealers in this creative way. I have never been more proud to be part of such a talented and dedicated group of people so committed to providing inspiration and education all while having fun through this brand-new, virtual medium!
If you have a Facebook account, run right over to the Janome Sewing Machines page and the Janome Sewing Classroom page to join. 
And while you're there, I'd like to personally invite YOU to:
Join me for a very special 
Block of the Month Blitz
class series Quilt-Along!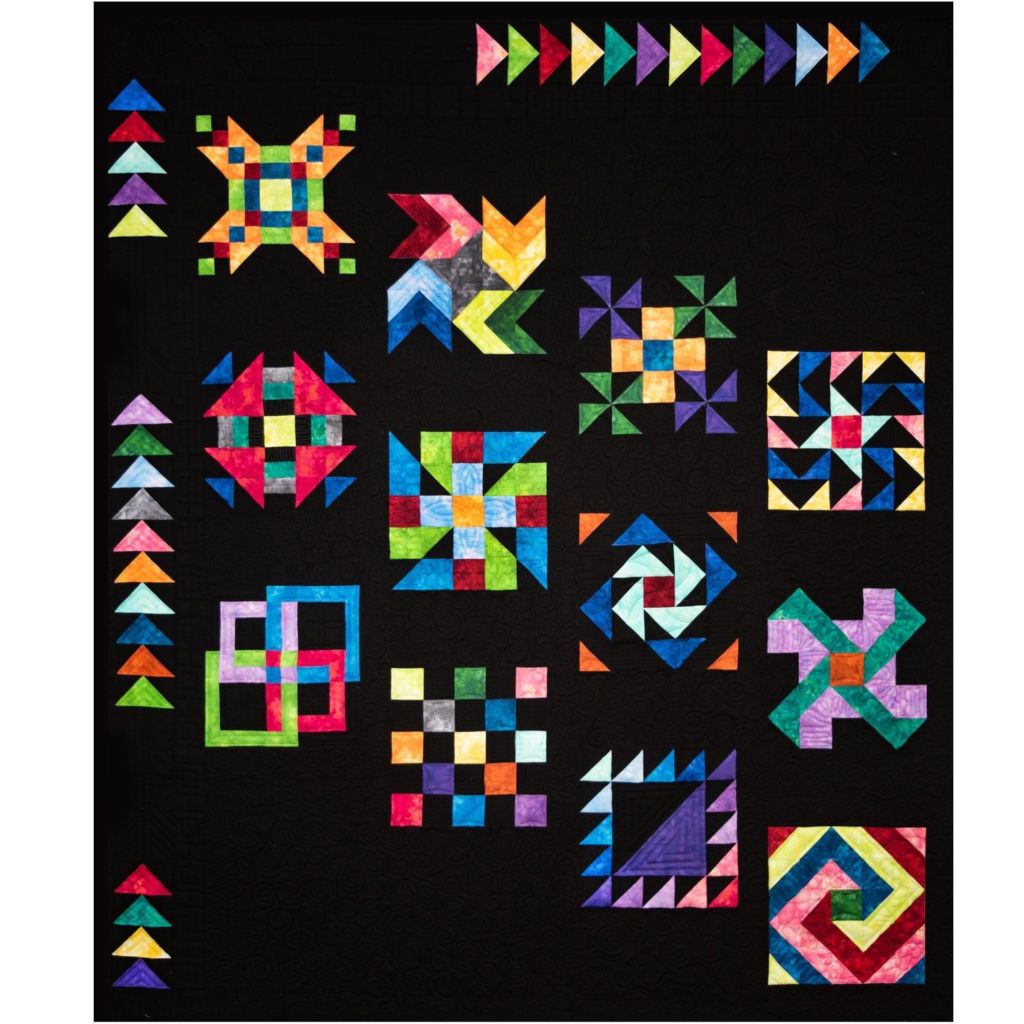 It's absolutely not too late to join me for this fun, skill-building quilt series! All you need is a kit which includes my Signature line of rulers (Precision Flying Geese & HST Ruler, Precision Jelly Roll Ruler, and Precision Precuts Ruler) plus a Jelly Roll of 40 – 2 1/2″ strips and 3 1/2 yards of background fabric. You can get the kits (with or without the yummy colors of my Solid-ish fabric line) by going through your local Janome dealer, OR simply CLICK HERE or CLICK HERE.
Then, go HERE to download the FREE instructions you'll need to make this kit along with me!
I've already presented the first two of the four-class series, and you can find those HERE and HERE. 
The third class sign-up is HERE. (And be sure to check out this little video!)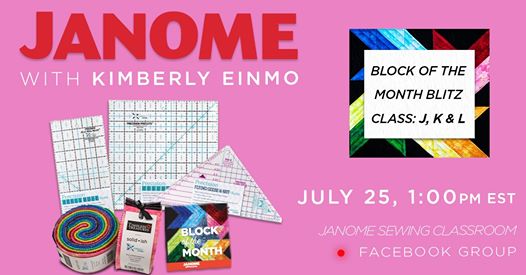 The fourth class sign-up is HERE.
These classes are FREE!
No matter where you live or what your skill level is, let me help you improve your piecing skills, learn new tips and tricks, and feel productive all while making a beautiful, modern quilt from 2 1/2″ strips! 
My husband and I feel it is such a privilege to invite you into our home and my studio and we want nothing more than to make you feel welcome; as if you're right in the room with us! So please join us tomorrow from 1-3pm, EST.
Go to the Facebook Janome Sewing Classroom page and that's where you'll be able to join LIVE. 
See you tomorrow!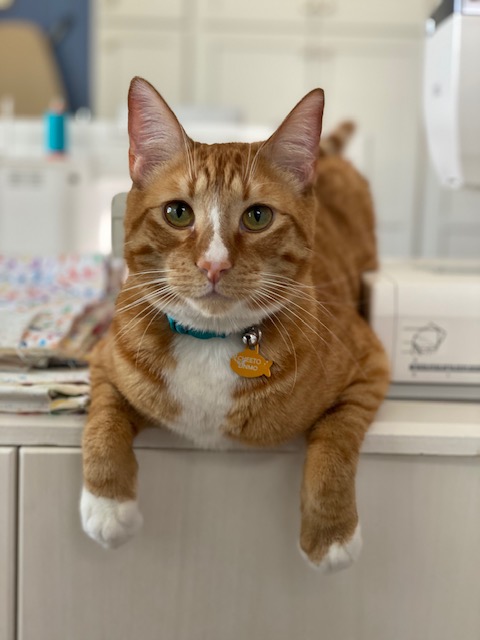 (And of course, Cheeto will most certainly be there, too!)