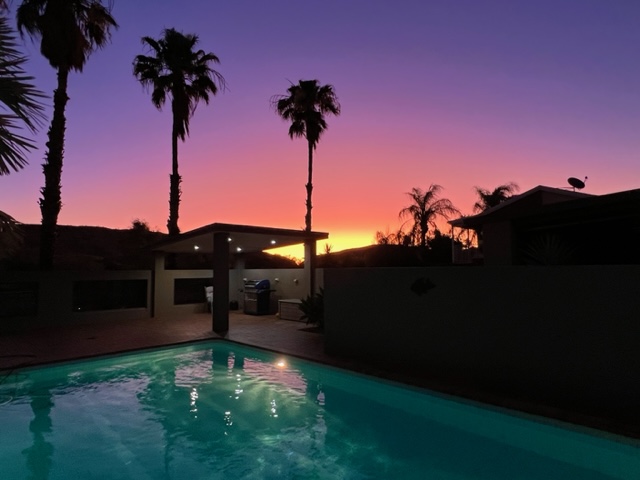 As of today, we have closed the door to a chapter in our lives and we're looking forward to the future. Our time in Australia has come to an end, but we'll look back with love for the kangaroos, fondness for brilliantly-colored sunsets, some challenges, and bittersweet memories mixed in.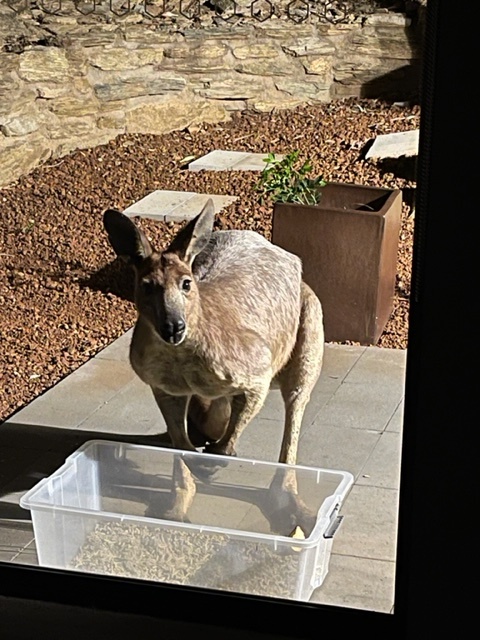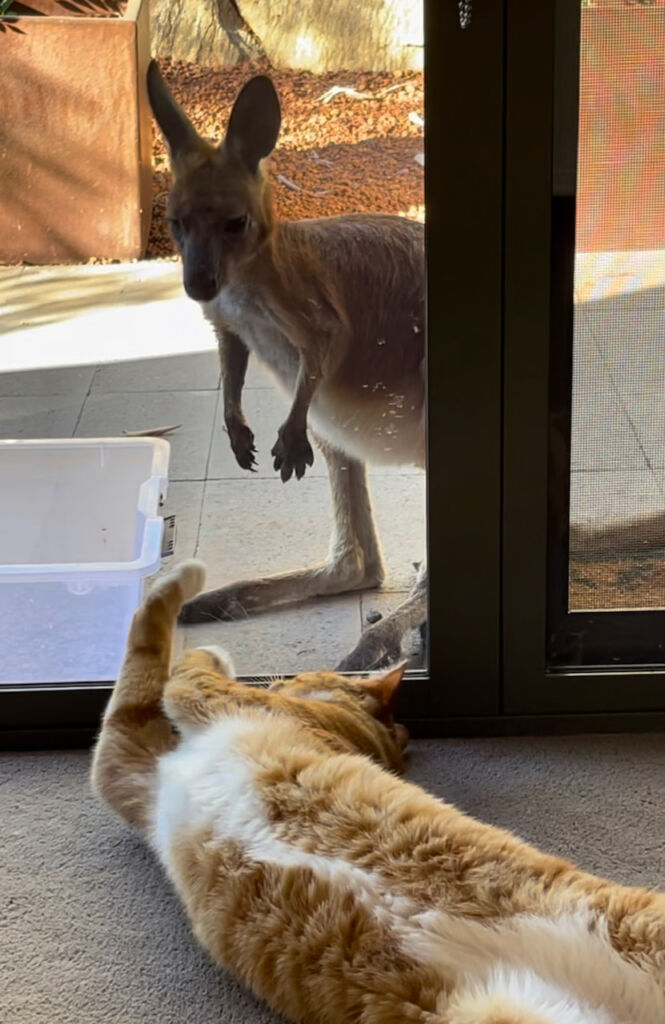 Now it's time to focus on the next chapter.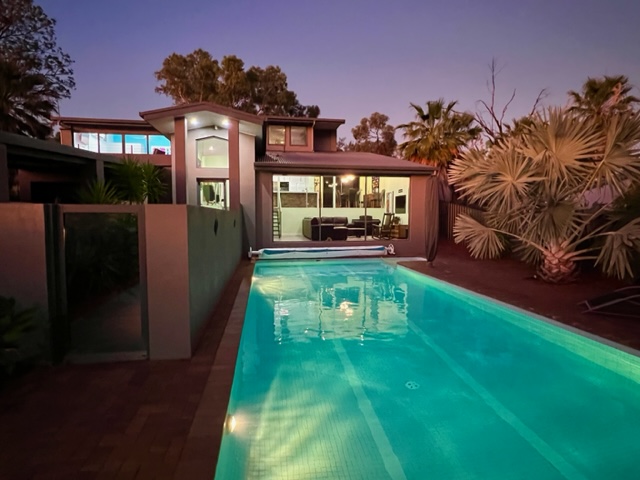 The home we purchased in Australia was settled and sold today to a wonderful gentleman who has promised he'll care for the Roos as we did. In fact, just this afternoon he sent us this sweet photo of his pup looking through the glass door at our beloved Fuzzy Wuzzy. We're leaving the Roos in very caring and capable hands, and this puts our hearts and minds at ease.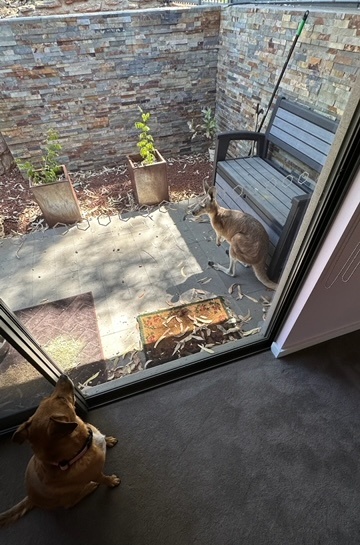 The best news is that Mr. Kim is back in the US for good. We're so happy to be reunited because we're so much stronger together than we are apart. This guy truly is the better half of us and I'm so blessed. A little celebrating was in order.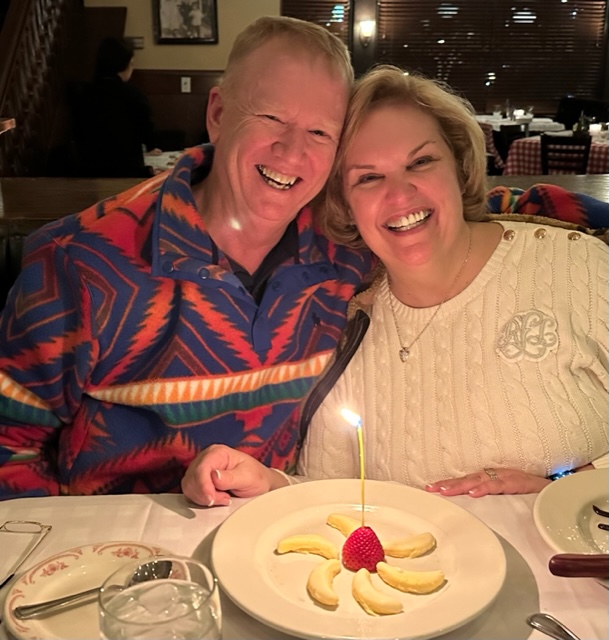 We took a little get-away to relax and unwind, process the past couple of years, and look forward toward the future. It was good for our souls.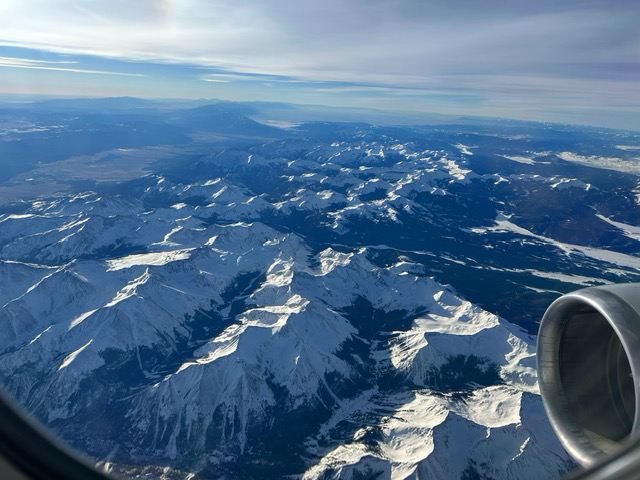 We flew over the Rockies just after sunrise — what a glorious site! And then we spent a couple of days in the mountains, enjoying the views.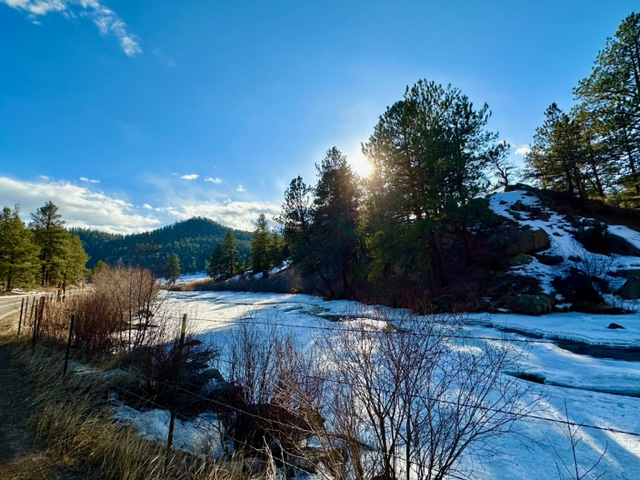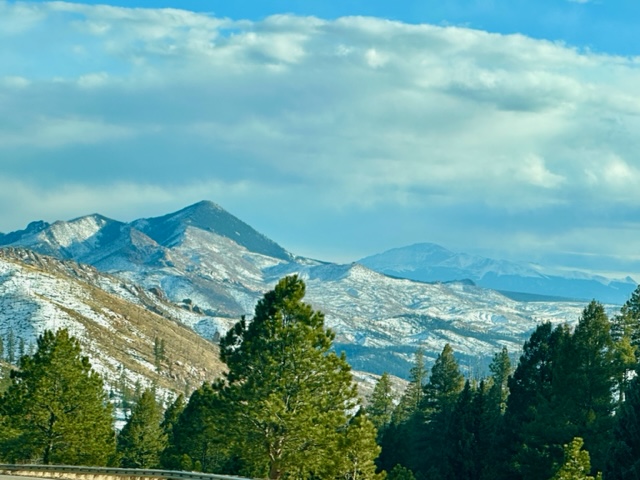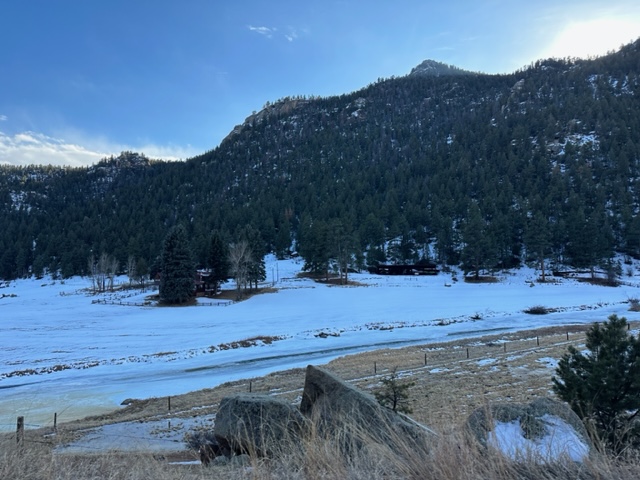 We even met a few new friends!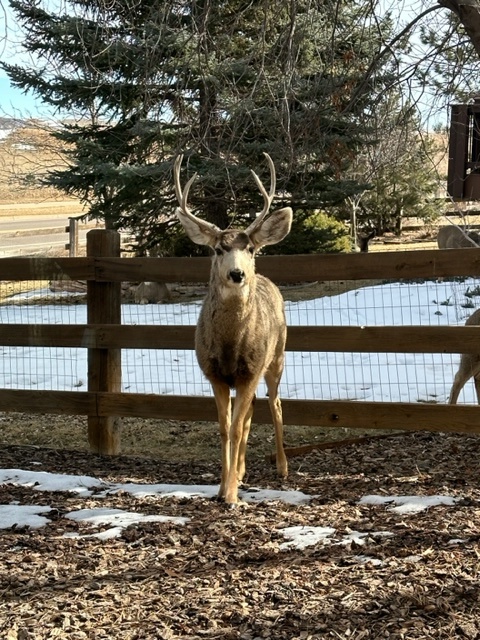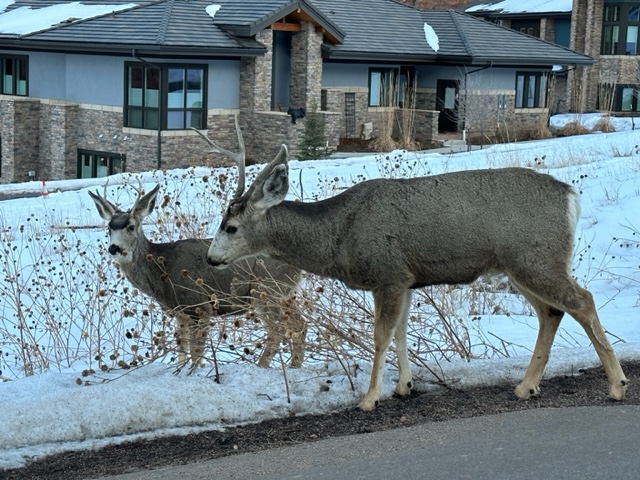 Mr. Kim and I may or may not have shopped at a Boot Barn and bought our very first-ever pairs of western boots. Just sayin.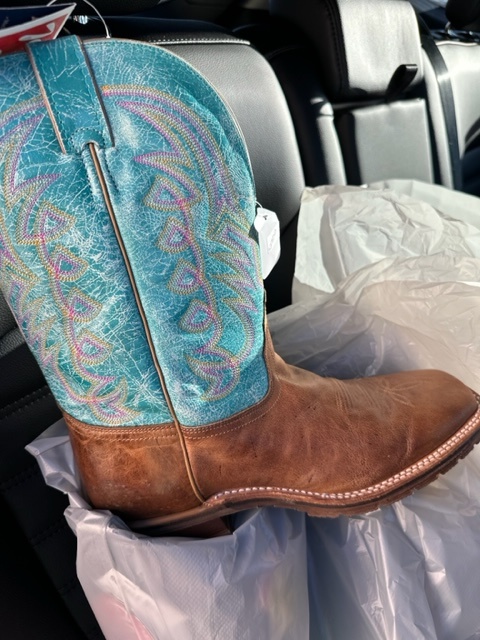 Howdy, partner.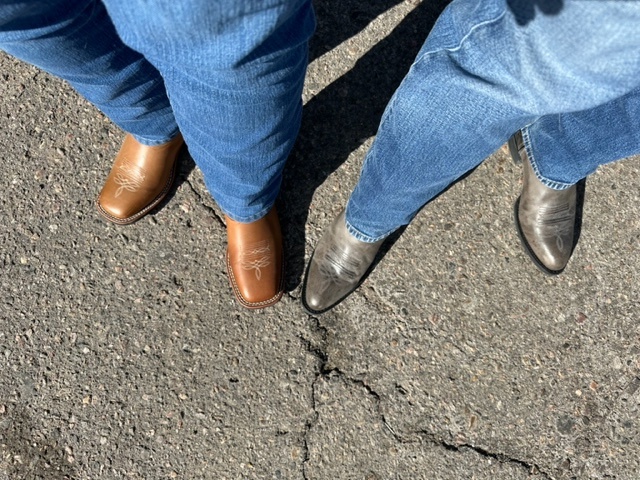 Cheeto and the kitties were well cared for by our eldest while we were away, as you can clearly see.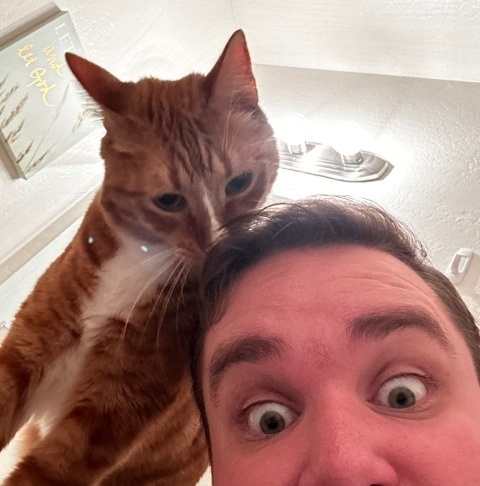 In the past couple of months, some very specific prayers have been answered and our hearts are overflowing with gratitude for all those who joined us in praying for these outcomes. Now we're going to regroup and step out in faith with anticipation for what lies ahead! I'm sure there will be lots of quilting, friendships to treasure, travel, adventures and daily life with our furry friends. Challenging chapters certainly have a way of helping us appreciate all the good things in life, don't they? 
I think we're on the brink of a fantastic, new beginning. Cheers to open doors and the next chapter!