I've been hard at work (really, it is play) preparing for my next Craftsy class which will be videotaped here in my studio in less than two weeks! I can't wait to share more about it with you. But in the meantime, I thought it would be fun to post a few miscellaneous things a that I've been wanting to share for awhile now.
It is always a thrill for me to meet students of my first Craftsy class, Magical Jelly Roll Quilts, when I'm traveling. This past summer I met this sweet gal when she drove with a friend (from NY or NJ I think; I was so honored!) to meet me and hear me give the Friday night presentation at the Vermont Quilt Festival! I have egg all over my face that I can't remember her name. So if you are her or you know her, would you please leave a comment and let me know?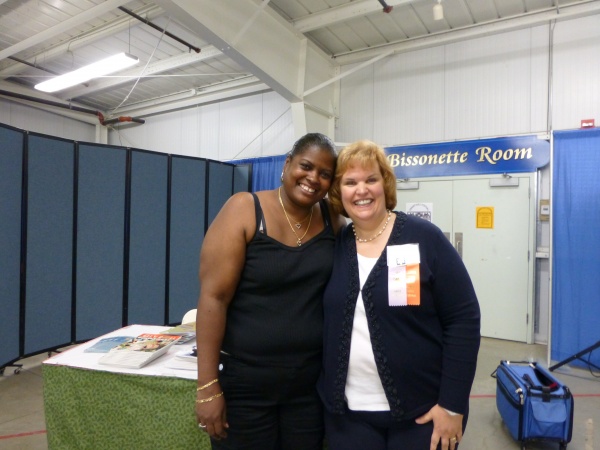 I'd like to give a big shout-out to super-sweet, Wendy Hyre who I've known from previous classes. I met her again last summer in Vermont and she had brought her finished quilt to share. The colors are GORGEOUS! (Hi, Wendy!)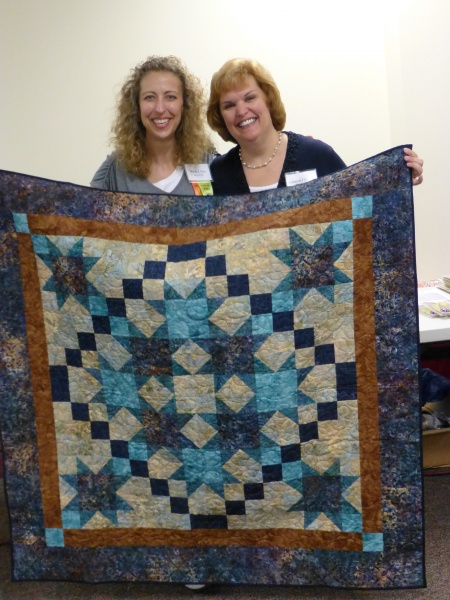 I can't mention the VQF without introducing you to my dear friend, Betty Jordt. Betty and I met many years ago (was it at the AQS Quilt Show in Paducah, Betty?) She and I have kept in close touch many times since then. In fact, without her help I wouldn't have been able to get all those quilts, books and rulers up to Vermont this past June!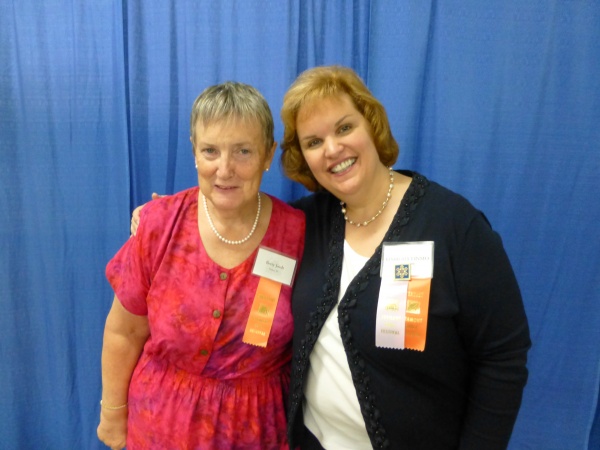 If you've seen my Craftsy class or taken a class with me in person, you know I am a HUGE fan of this nifty invention, The Strip Stick. Well, I had the chance to meet the talented and amazing lady and her husband who invented it when I was in Texas a few months ago. Everyone, I'd like you to meet Ann Babb.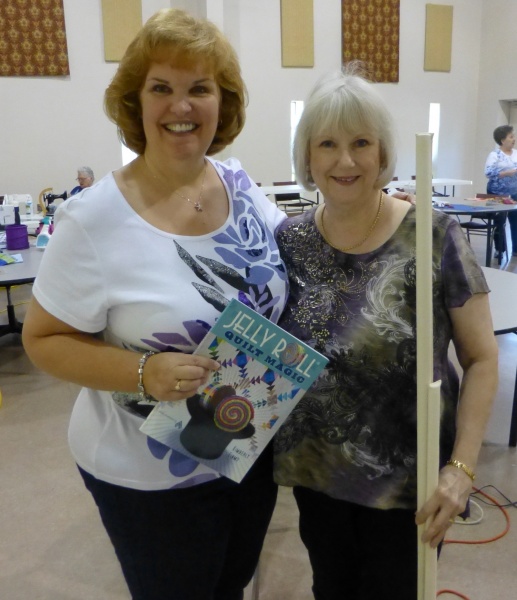 For all you Craftsy students, I'd like you to meet someone special I met at a book signing event in Florida recently. You'll recognize her from the class platform as ScrappyDebbie. She is a delight! So next time you're on the platform, be sure and say hello….
 At Quilt Market in Houston last month I had the fun of meeting some of the Craftsy folks in their booth. What a talented, awesome bunch of people! I think it would be a blast to work for that company….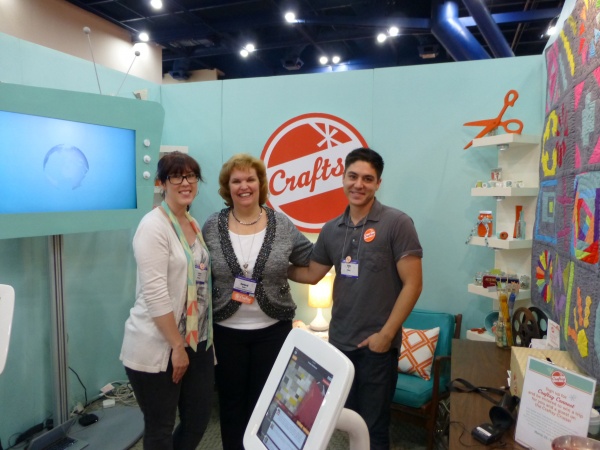 So, what are you all up to? Sewing gifts for the holidays? Still eating turkey leftovers? Watching Craftsy classes? Do tell!