Dad always taught me …..
…..that it's never too late to follow your dreams. He's living proof of that.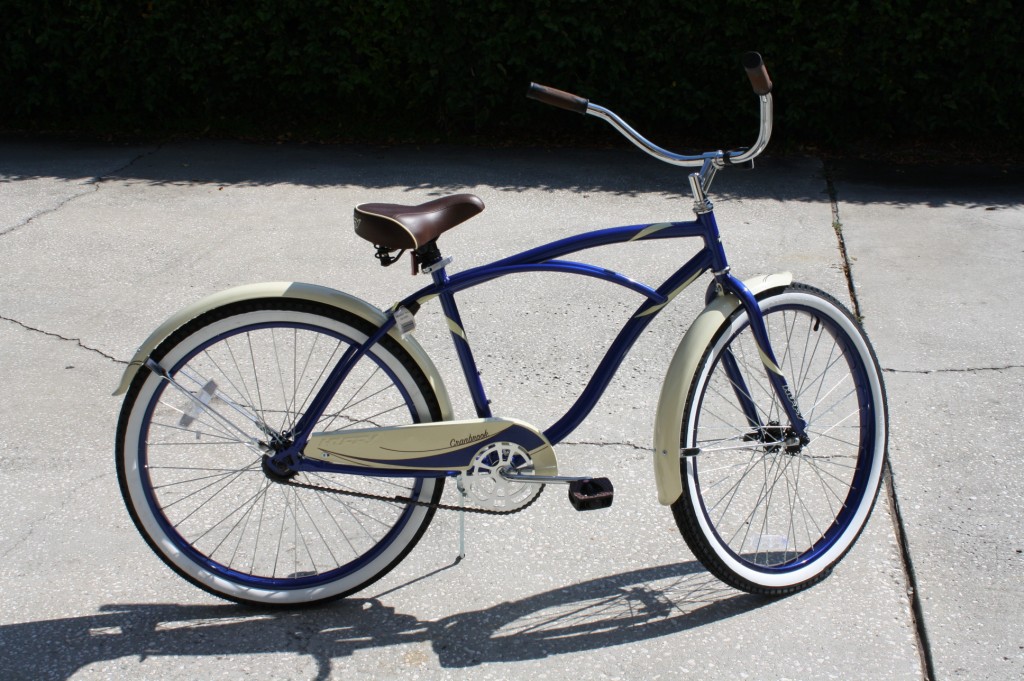 At the age of 84, my Dad fulfilled his lifelong dream of owning a brand new bike. This is his spiffy new ride, and he is so proud of it — coaster brakes and all!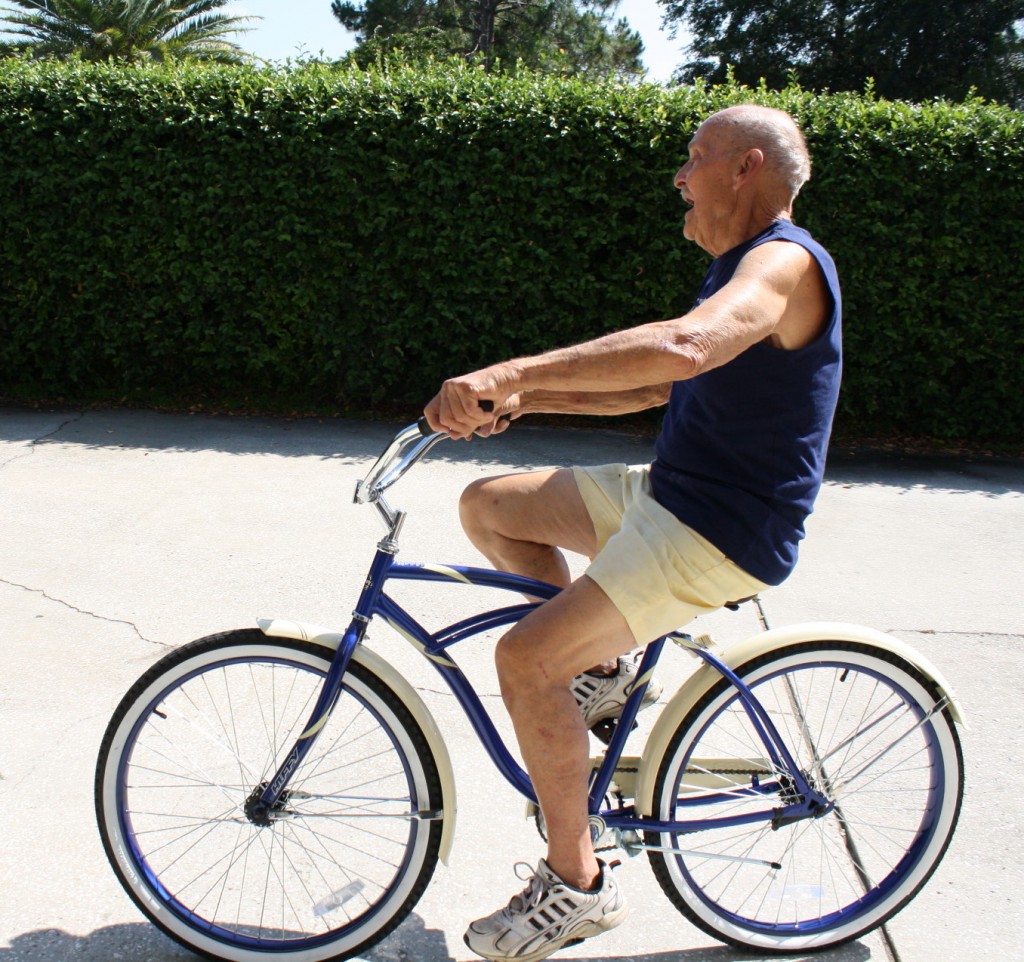 It's not that he's never had a bike. But they were always "hand-me-ups" from my brothers or me. He road my old 10-speed for the past 30 years. And I had ridden it for 10 years before that. It finally gave out. (The photo below truly doesn't show just how "beat" this poor bike was.) I can't imagine how many miles it had seen through the years. He finally gave it a proper burial and send-off to the dump.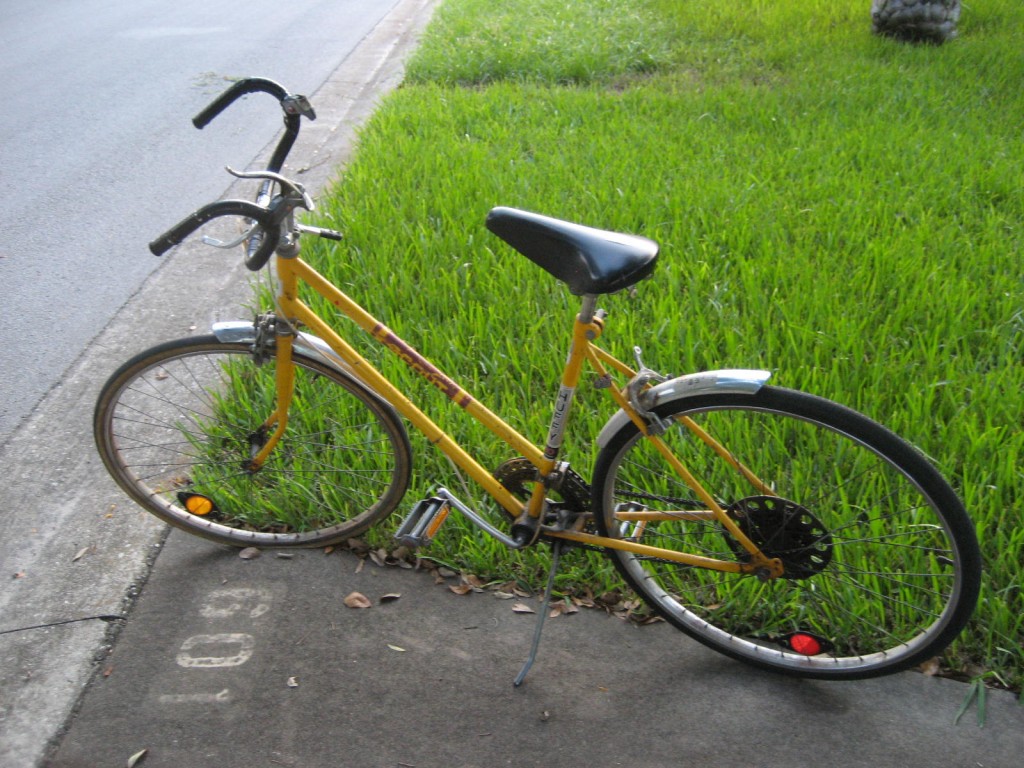 So after dreaming of owning a brand new bike for eight decades, he finally made his own dream come true. Just like he's always encouraged me to do through the years. Dad also taught me:
to strive be a good Christian and love the Lord with all my heart
the importance of being a good public speaker and how to write really great speeches
to have a strong work ethic
to find something I'd pay to do as a hobby and make it my career
what to look for in a good man (hence, Kent)
to sing Navy jingles with questionable lyrics in my college dorm
how to catch bull frogs (and throw 'em back in the pond)
that even when my Mom was wrong, she was right (boy, do I get that now)
how to drive a car
and what it truly means to sacrifice for my family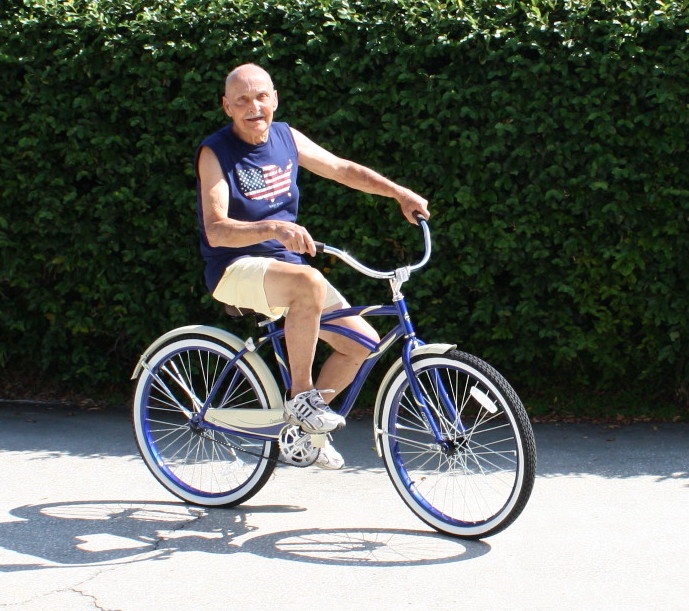 Here's to you, Dad. Happy Father's Day. I think you're the most wonderful man in the world and still my hero!
PS — Dad also fulfilled another life-long dream: to become a published author. Yep, the Orlando Sentinel published a story he had written about his pet rooster, Henry, about four years ago. Pop, you rock!