With the rain and wind howling, the boys and I were craving some good old fashioned comfort food. My Dad's favorite dish was my Mom's homemade dumplings. My Mom had tried to teach me how to make them and I had watched her a hundred times over the course of many years. But I had never made them — from start to finish, including her homemade chicken stock — by myself. Until yesterday evening. I decided to get up the nerve to try.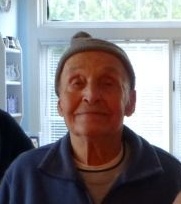 Mom learned to make these dumplings from my Dad's Mom, Alma Wallace, when they were first married. Dad's family were from Cleveland, TN, and they were very poor so they ate simple, cheap meals because money was scarce. Shortly after Mom and Dad were married in 1946, Alma taught my Mom to make dumplings — although she always made them with pork. But my Mom thought the pork made them much too greasy so she changed the recipe to use chicken.
Mom's hand-written recipe wasn't much help. Mom made things from memory. She was one of those "you add a bit of this and a pinch of that" sort of cooks. Her recipe simply read: flour, salt, pepper, a pinch of baking powder and water. Cook in homemade stock. So I began by boiling some chicken thighs in water with a whole yellow onion and a bay leaf. I remember she added herbs to the stock (no vegetables other than the onion) so I began opening the dried herbs in my cupboard and smelling them, one at a time. When one of them smelled like what I remembered as she would cook the stock, I added a pinch. I laughed to myself; it was such a haphazard way to create a recipe from memory! But soon the stock was simmering away and the house began to smell just as it used to when Mom would make dumplings.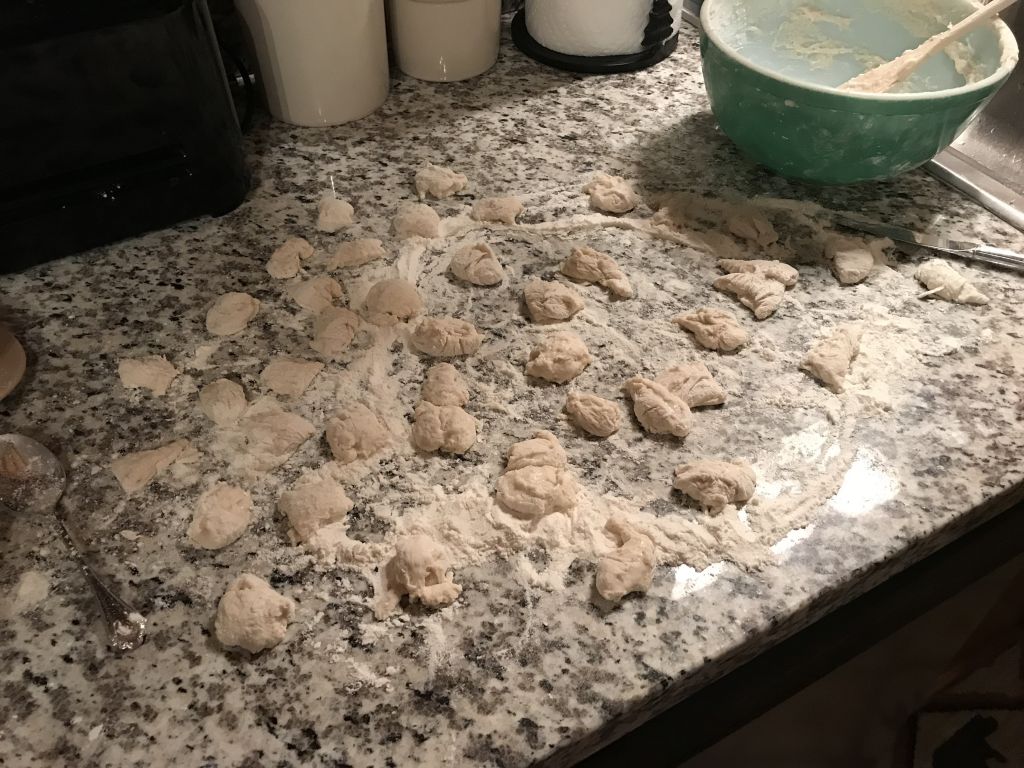 After the stock was finished and the chicken, onion, and bay leaf were removed, I took on the task of stirring up the flour mixture. Four ingredients plus water. Mom used to say, " Add water until it is the right consistency." Not much help for me now, but still I kept stirring and adding more water until it seemed just right. Let me just say, making dumplings is a messy business. I had flour everywhere!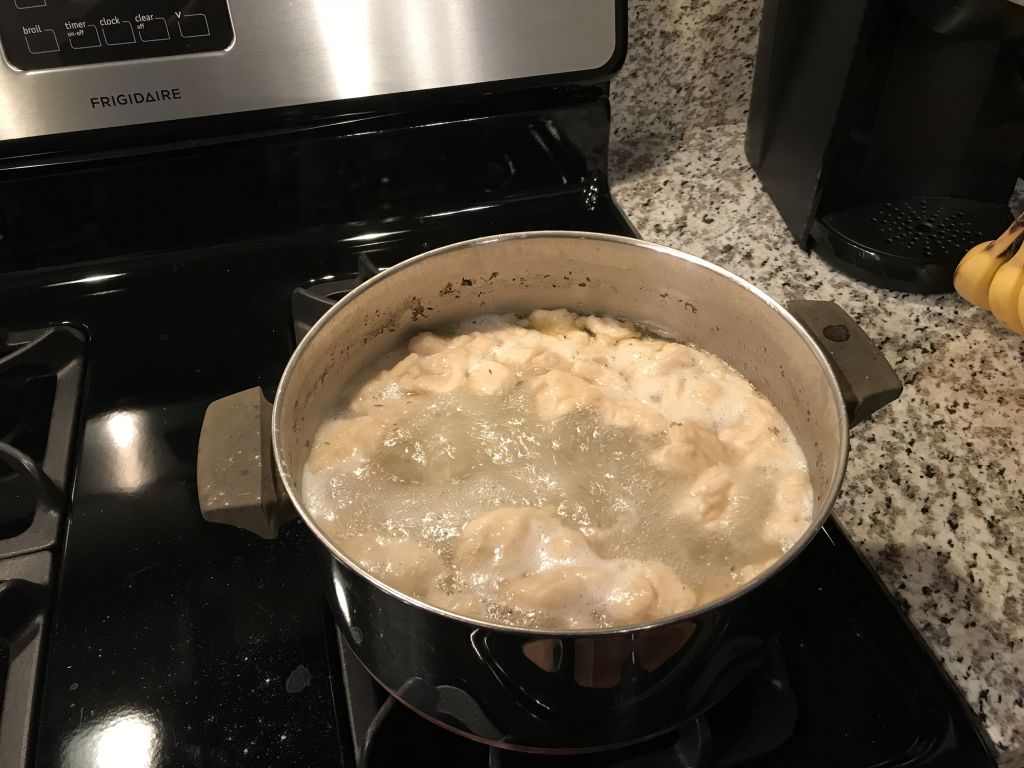 But lo and behold, those dumplings cooked in the stock and tasted pretty close to how my Mom made them. I couldn't believe it! My official taste tester agreed the dumplings were pretty darn close to the way his Grandma used to make them, so I was happy. I think Mom would be proud and Dad would be kicking up his heels to know his "forever-and-ever favorite meal" (as he used to call it) has been resurrected once again.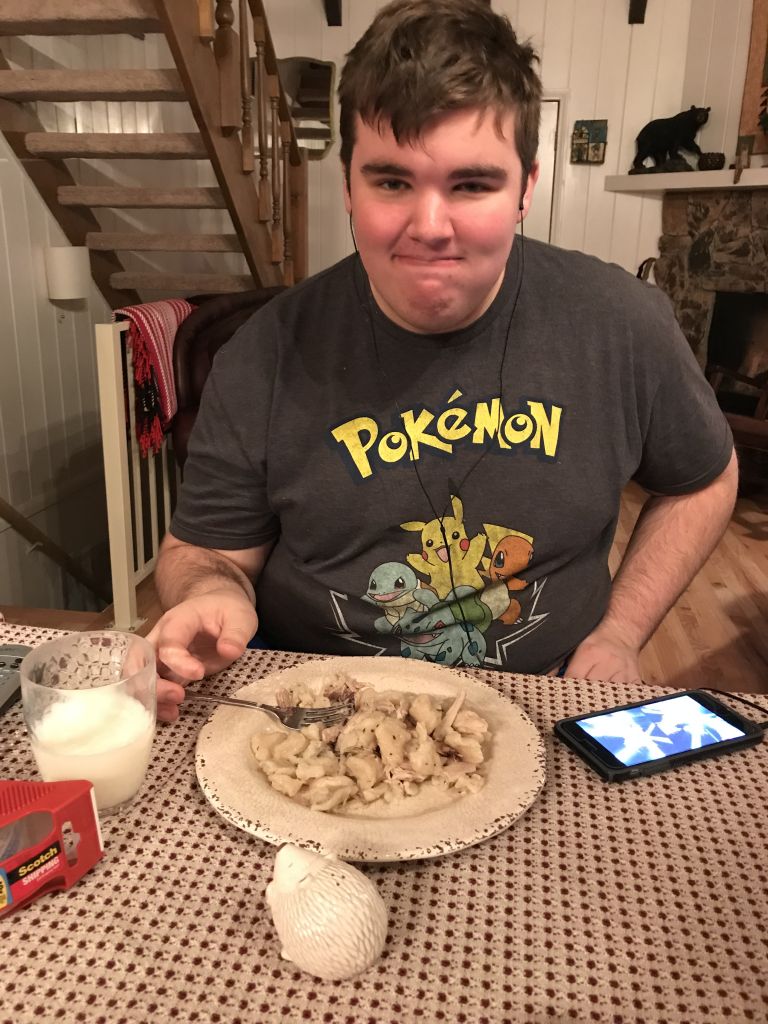 Kent works in another city during the week and was unable to join us for dinner last night but when I talked to him on the phone and told him about my success, he said, "Did you write down the full recipe and exact measurements of how you made the stock and dumplings?" I just giggled and said, "No. I just added a little bit of this and a pinch of that."