Welcome! I hope you had a chance to join me as an armchair traveler as I visited my first-ever, surprise Janome Shop Stop, Sew Special, in Maui! (If not, simply CLICK HERE.) From Hawaii we traveled to Virginia to visit our sons, who are attending Liberty University, for Parents' Weekend. While we were in Lynchburg, Virginia, my husband and I couldn't wait to visit Janome Shop Stop #2, Sew Simple — a fabulous quilt shop and Janome dealer owned by the well-known, uber-talented, and much-loved, Amy Johnson and her wonderful husband, Eric!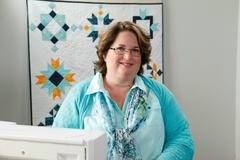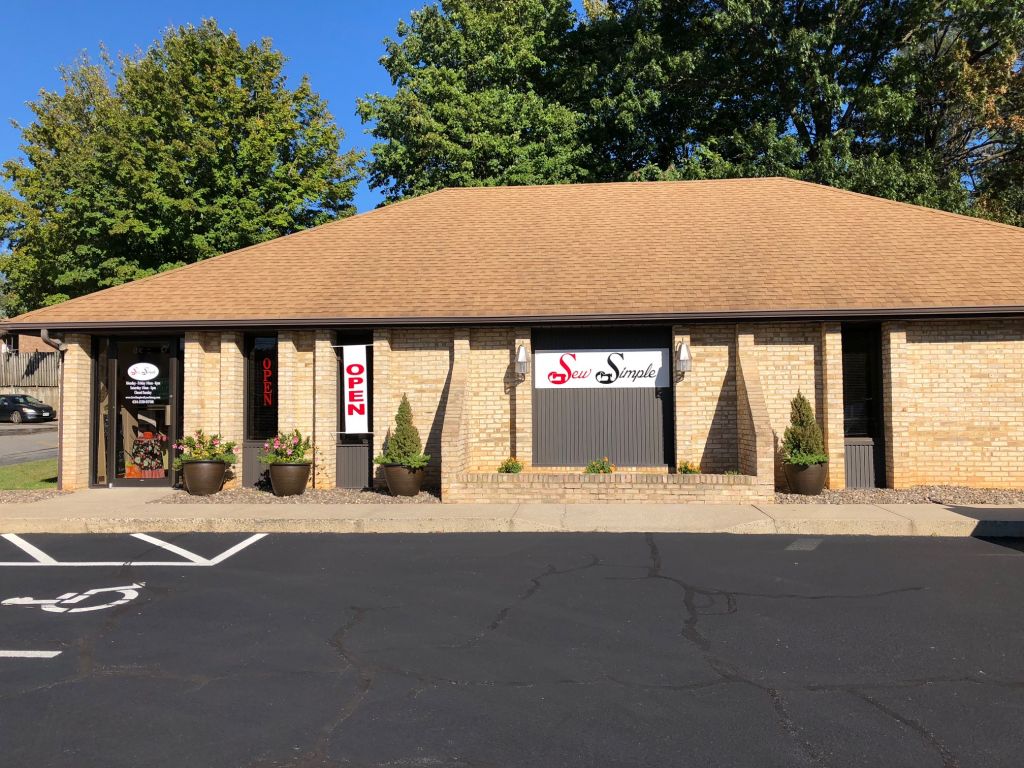 I had the privilege of getting to know Amy at an industry event this past May and she is warm, funny, and an absolutely delightful gal! At that time, she told me about her shop and said it was rather small. Well, it certainly didn't feel small to us and in fact, it is mighty in products and services and chock-full of Janome machines and various supplies quilters and sewists everywhere are looking to find!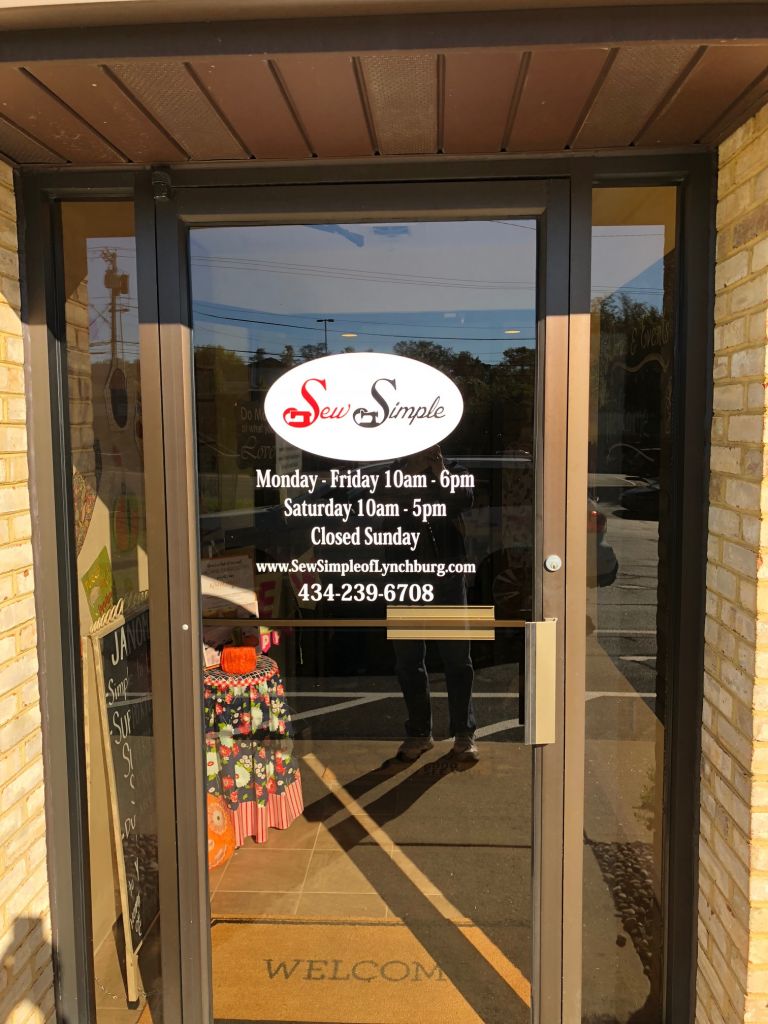 Together, she and Eric have created a comfy haven for quilting and crafting enthusiasts showcasing everything new and trendy, artfully displayed on the walls and shelves, making excellent use of every inch of available space.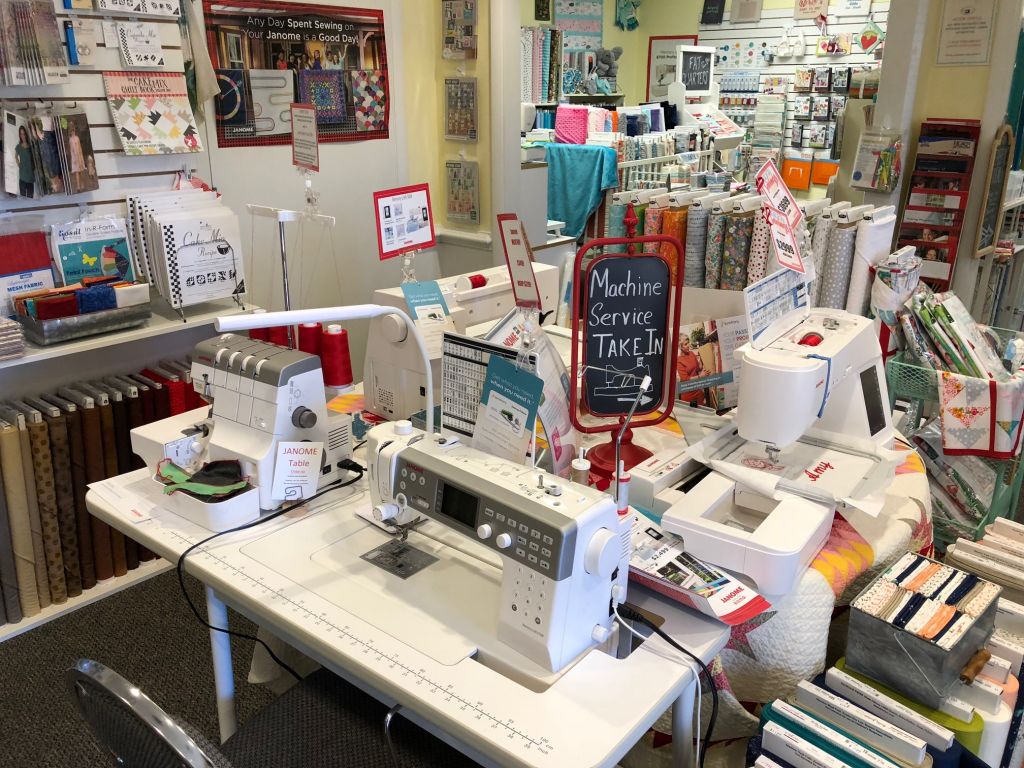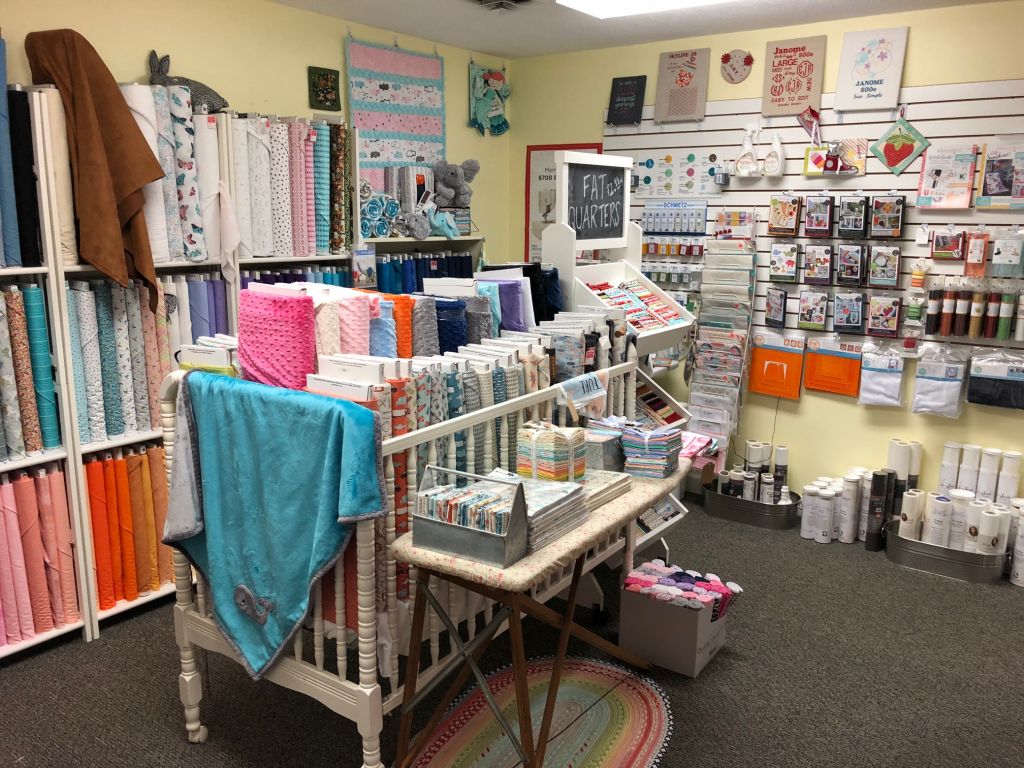 The walls are painted in a warm, cheery color to accentuate the light, bright, airy feel in each of the rooms stocked with bolts of beautiful fabrics. Every conceivable notion, ruler, needle or thread color is creatively displayed and within easy reach. Each room lends itself toward a theme, such as juvenile prints, modern brights, blenders or pre-cut bundles so you can find what you want as you wander through the aisles with textile surprises at every turn. They carry some non-traditional fabrics such as minky and fabrics suitable for garments and totes  as well.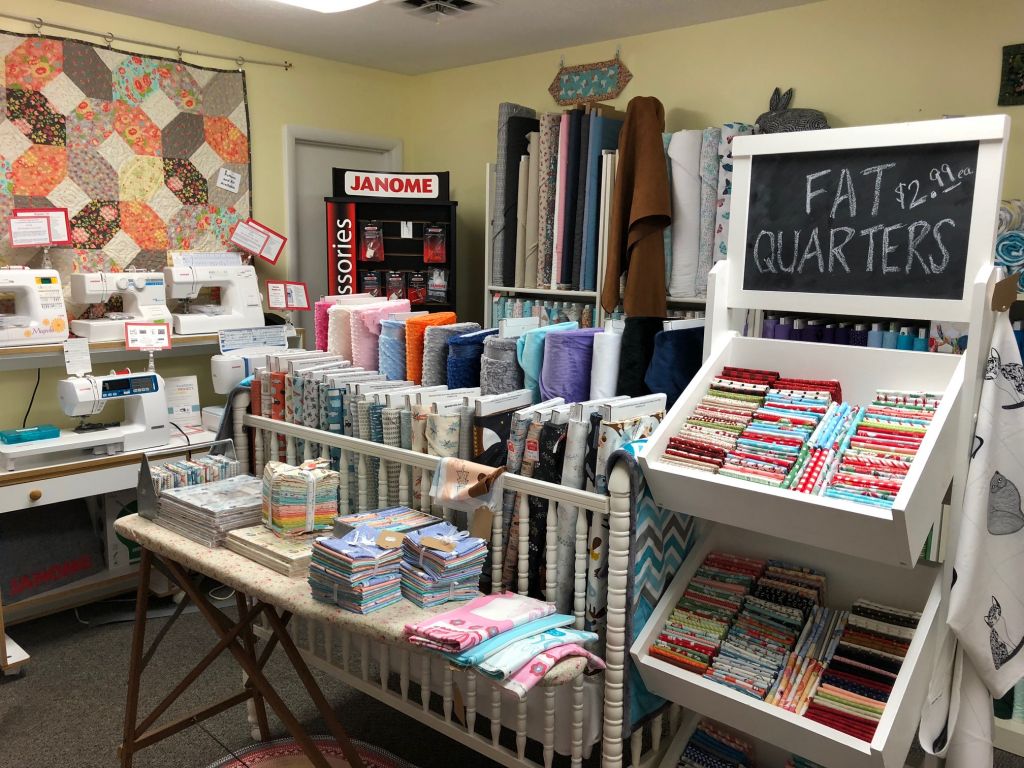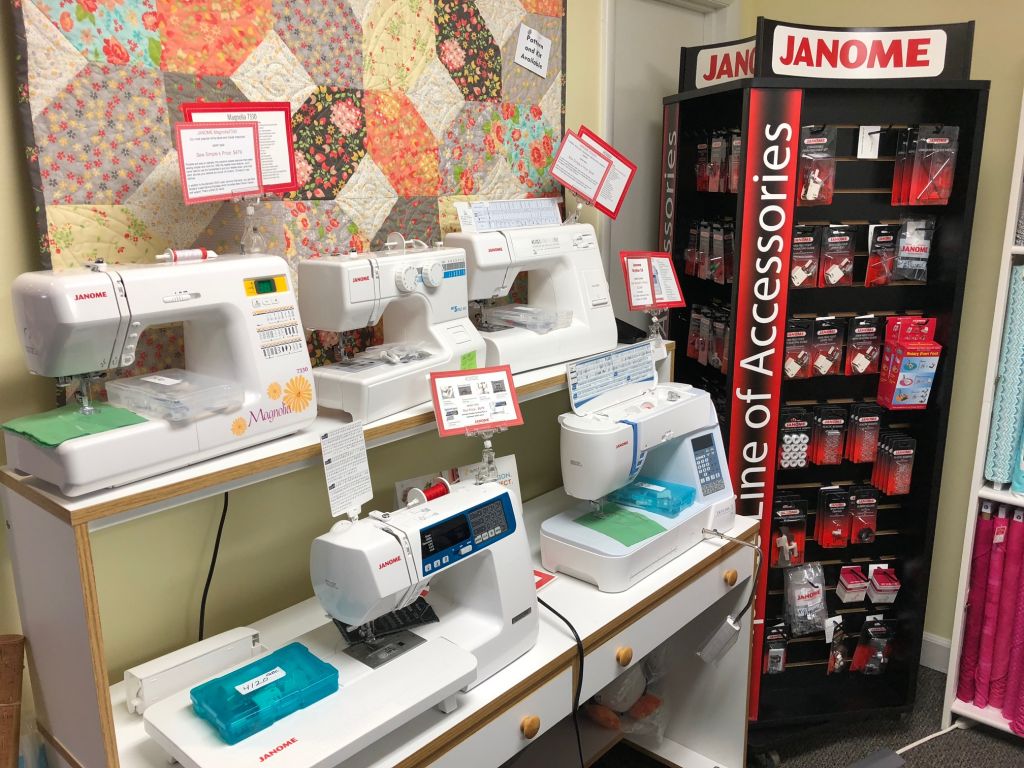 Amy and Eric have fully stocked their shop with many different makes and models of Janome sewing machines to suit any price range. Amy herself is a dedicated and loyal Janome Artisan and her personal machine is the Memory Craft 15000. They carry many Janome accessories and Eric is a highly-trained, Janome service technician. He services machines right on site for even more timely customer attention.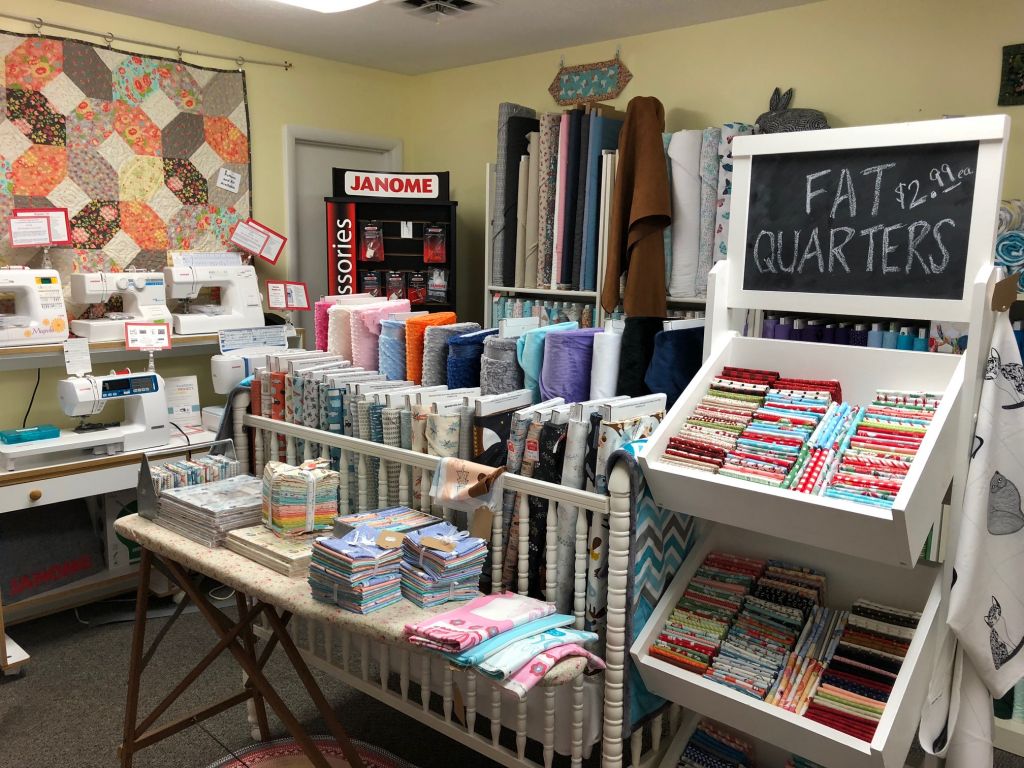 Since our visit to Sew Simple was a surprise, drop-in visit, sadly Amy was not in the store at the time. They have young-uns at home and I am so happy this business allows them to do what they love and yet be at home with their kiddos when they aren't in school. However, Amy and I texted back and forth by phone during our visit and I promised we'd come back and see her on our next visit. In the meantime, we got to know Eric who's just a really personable guy with a hilarious sense of humor!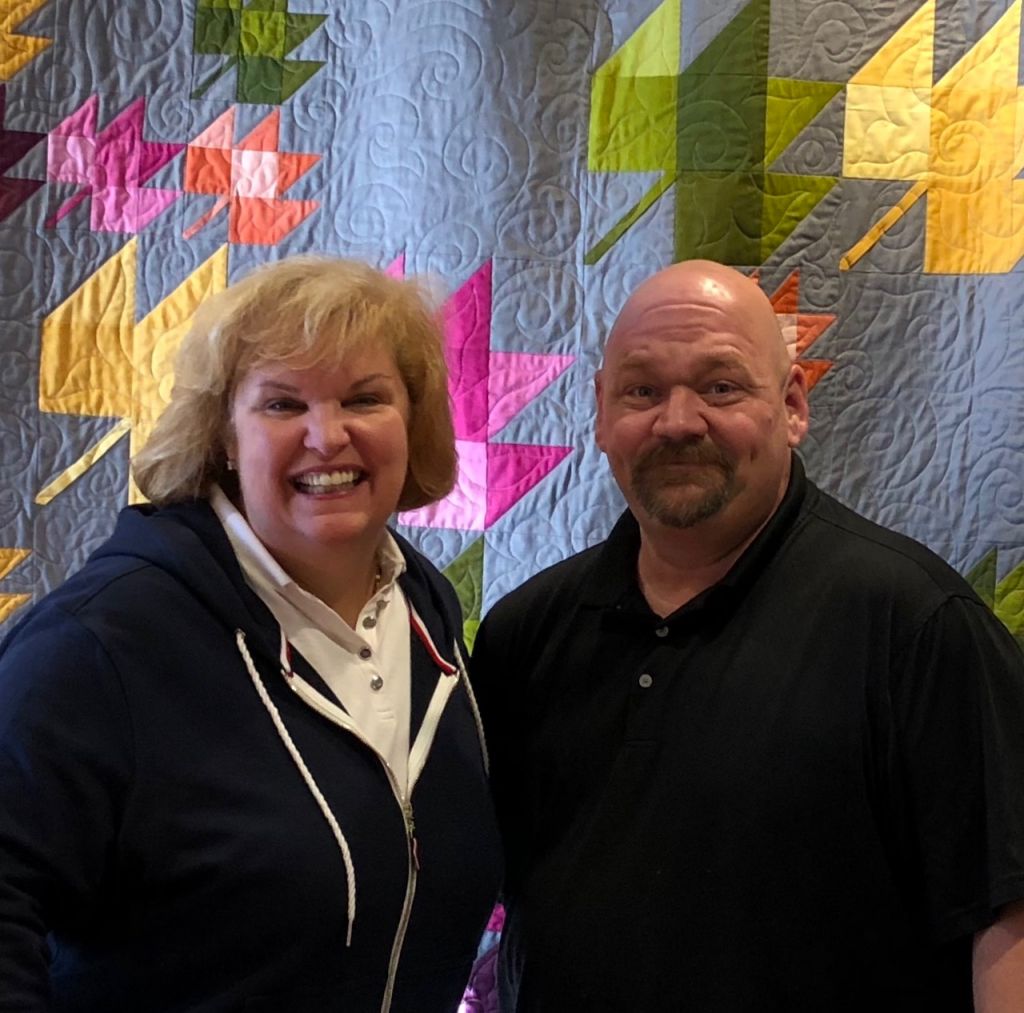 Its easy to see why Amy and Eric are such a great team.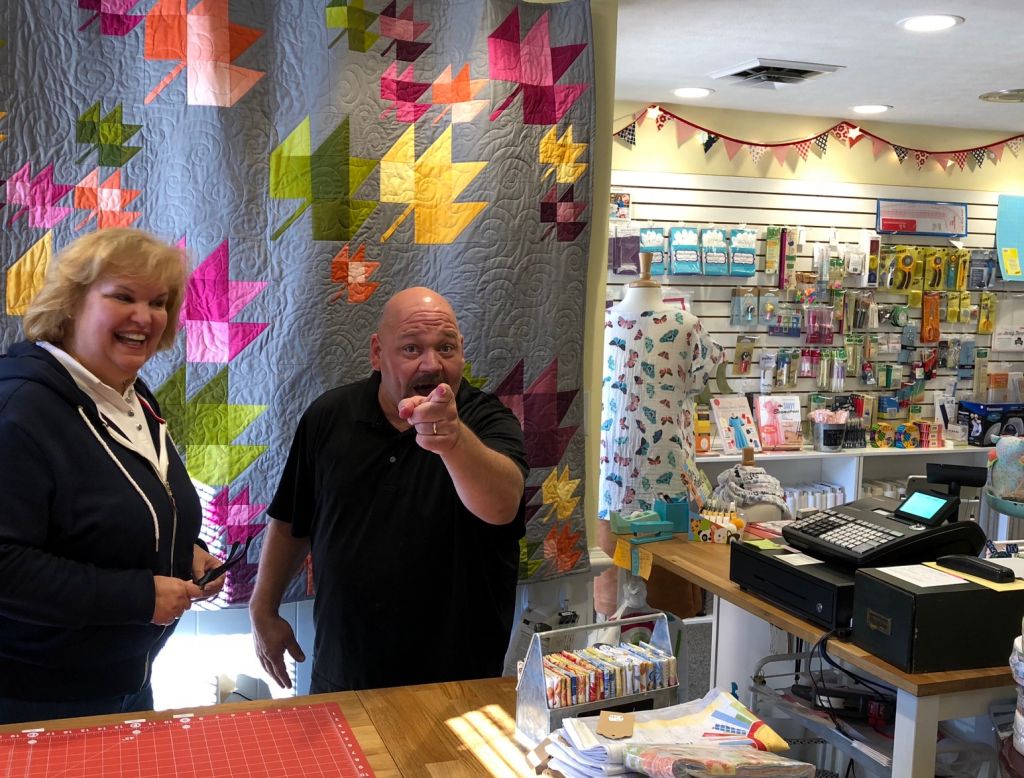 Eric is quite the character — so incredibly funny — and while we were taking photos, we took one to send to Amy back at home! He showed us all around the shop, including the back rooms where "all the magic happens" and where Amy films her You-Tube instructional videos.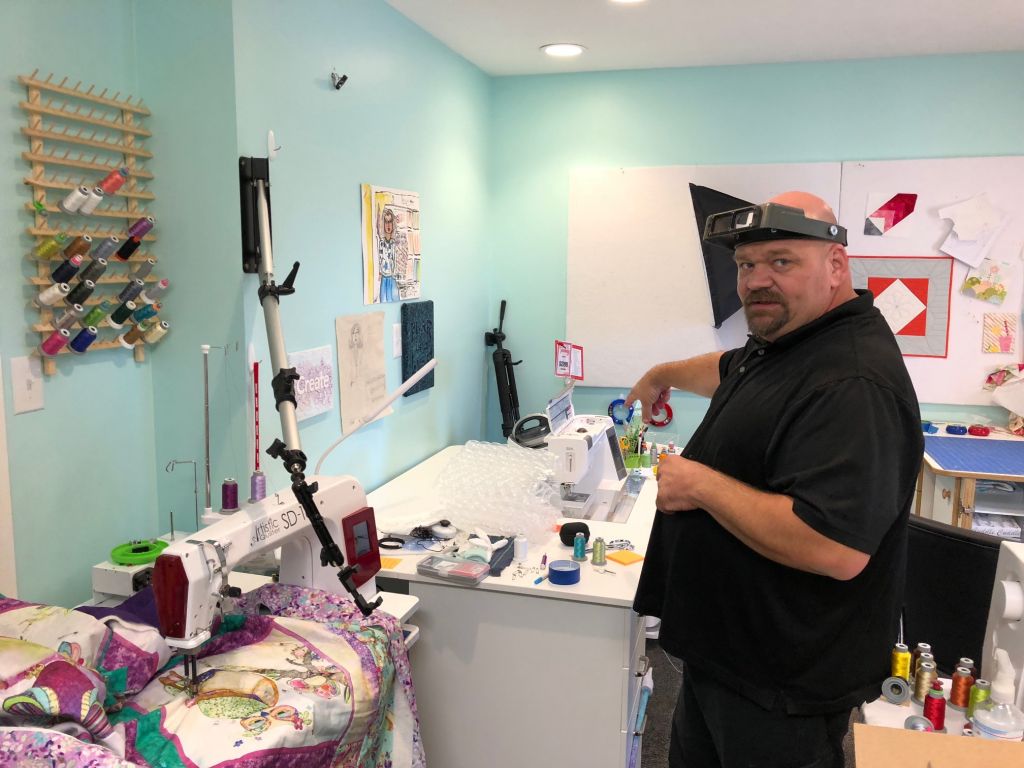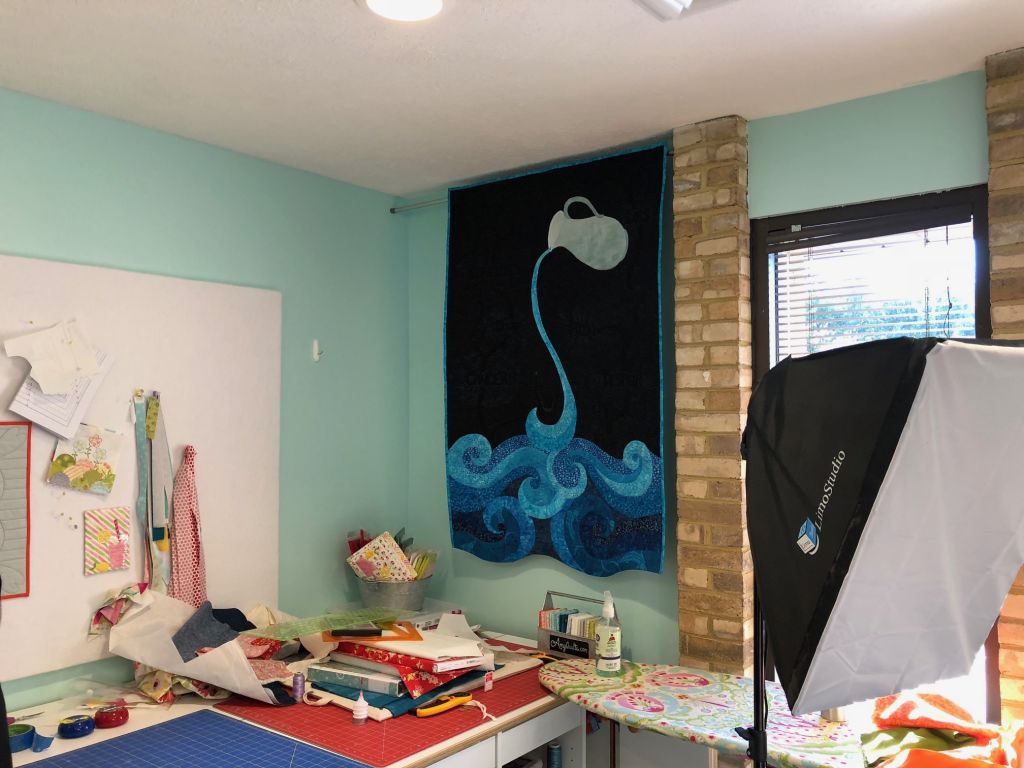 The quilt on the wall is truly beautiful, especially close-up. Amy designed it and quilted it with hidden words and messages of personal meaning when Eric went through some challenging health issues awhile ago. Her work is truly stunning, and yet she loves designing whimsical and fun projects and patterns to express the many sides of her creative personality including this adorable minky-pumpkin pillow!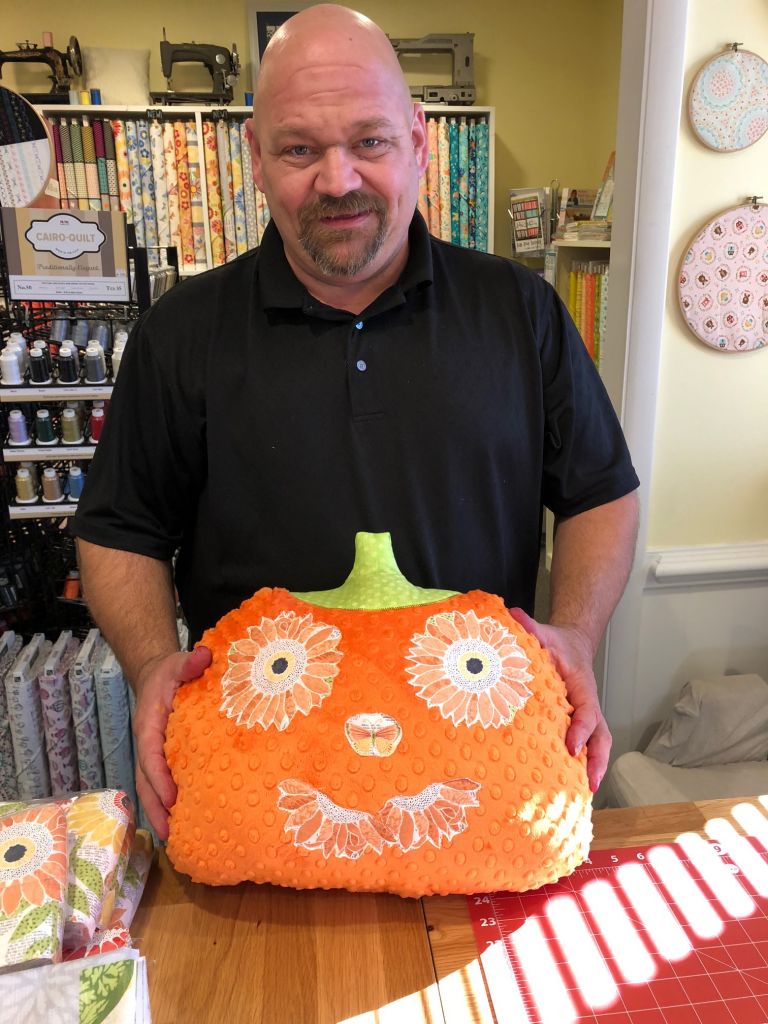 There were so many wonderful things to see in the shop, I truly needed hours in order to thoroughly see everything they have both prominently displayed and small surprises tucked away…..

…right down to the eye-catching, clever displays of simple items such as fat quarters!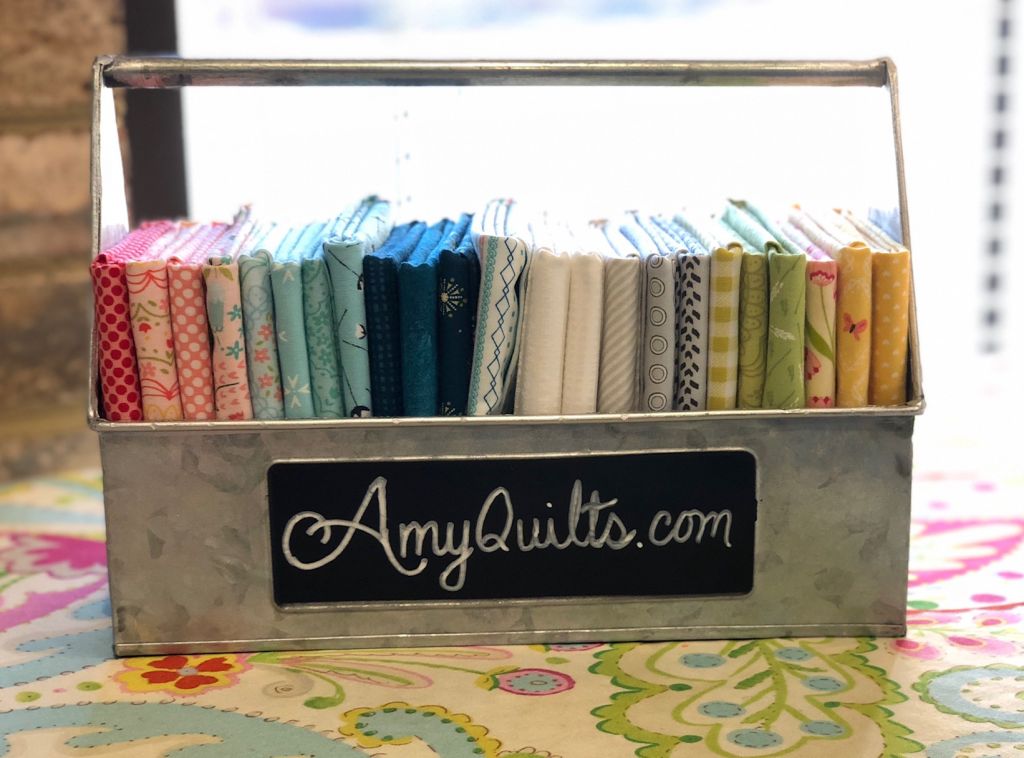 Even my sweet husband enjoyed browsing and was ready to plan my next project!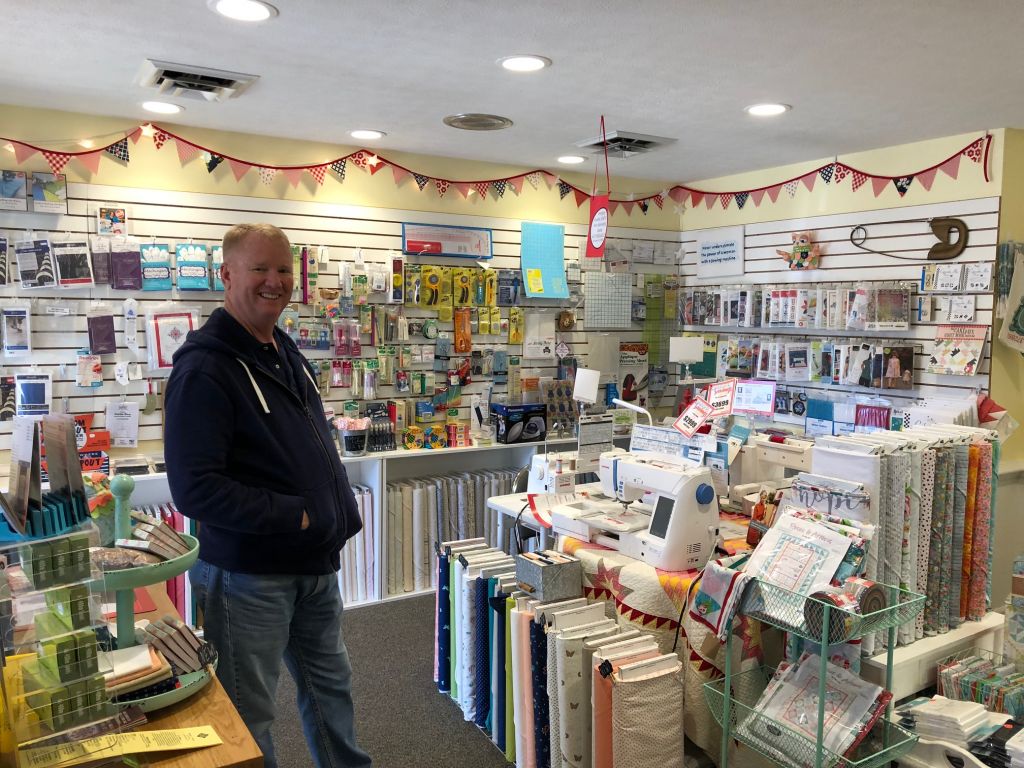 So if you're ever in Virginia, make it a point to visit Sew Simple in Lynchburg. The area is surrounded by the scenic Blue Ridge Mountains and Skyline Drive and there are many quaint restaurants and antique stores to make it a fabulous road trip. I simply cannot recommend Sew Simple enough. You'll be so glad you took time to visit this adorable — and plentiful — shop!
Sew Simple contact information:
Conveniently located less than a mile from the intersection of US 29 and 460 at 2414 Wards Road.
Sew Simple of Lynchburg LLC
2414 Wards Rd
Lynchburg VA 24502
434-239-6708
Monday through Friday 10am to 6pm
Saturday 10am to 5pm
Phone: 434-239-6708
email:
moc.grubhcnylfoelpmiswes

null

@yma