Jelly Roll Quilts & More has arrived!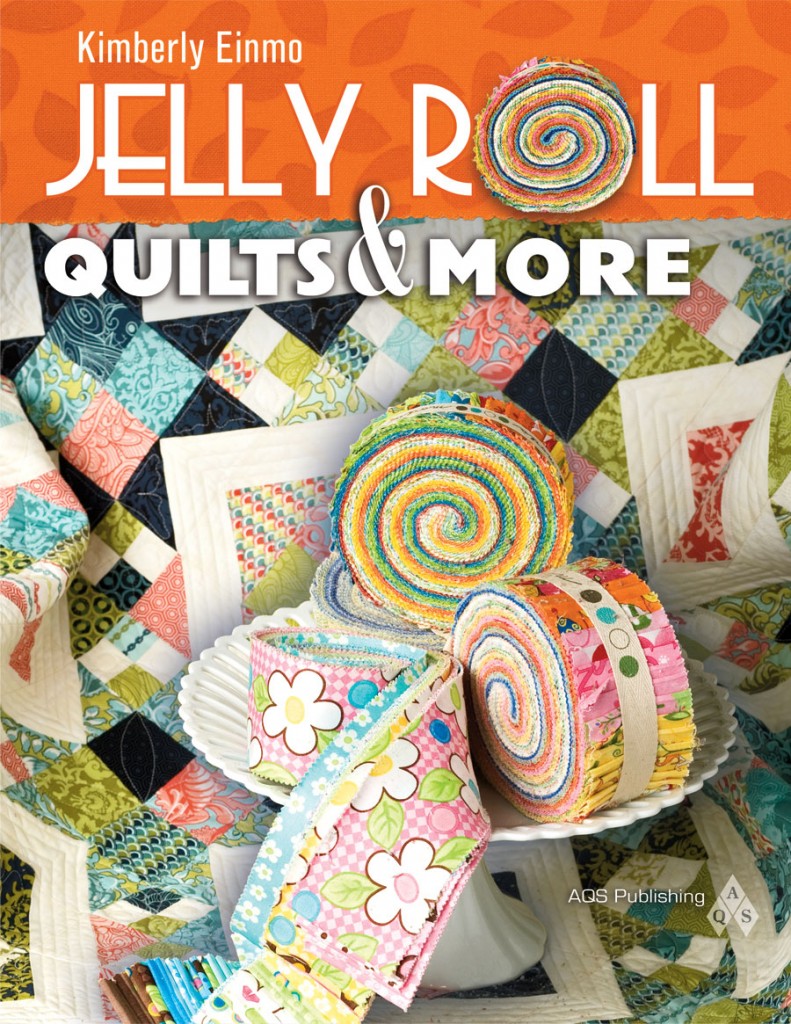 They're here! Two boxes of my newest book have arrived on my doorstep. I can hardly believe it! A labor of love and dedication. A vision. And a sincere desire to share my passion for precuts with quilters everywhere. With help from dear friends and talented quilters. And their input. A year in the making, from start to finish. But what a way to start the New Year! Yep, this girl's on Cloud 9.
Have you ever been tempted to try a Jelly Roll? Come on, 'fess up. I'll bet there are many of you out there who have actually purchased a Jelly Roll, a charm pack, or even a fat quarter bundle. But they're still sitting — uncut — on a shelf or in your stash. Am I right? Well, if you weren't sure what to do with a Jelly Roll, or Layer Cake, or Honey Bun, or Turnover……this new book is for YOU! Click here if you want to get the whole scoop.
To get your hands on your very own signed copy of this terrific (okay, I'm blushing) book, simply click here. I'll be tickled pink and oh-so-honored to personalize it to you or a special gift recipient — just leave me a comment in the box provided on the order form. I'll get it right out to you — lickity split!
A giveaway!
So, how about a giveaway?  Would you like a chance to win a copy of my book? Here's how: If you have never used a precut fabric pack, simply leave me a comment on this blog and tell me why you'd like to try making a quilt with a Jelly Roll or other precut fabric bundle. Or you can use strips from your stash. If you've already made a quilt from a Jelly Roll and LOVE using those enticing strips of fabric goodness, send me a photo of your quilt to my email address: moc.omnieylrebmiknull@ylrebmiK and I'll consider that as your entry to the drawing as well. (Fine print: please send a .jpg file of your quilt 2MB or smaller — my email server will thank you and so will I!)
The perfect ruler goes hand-in-hand with the book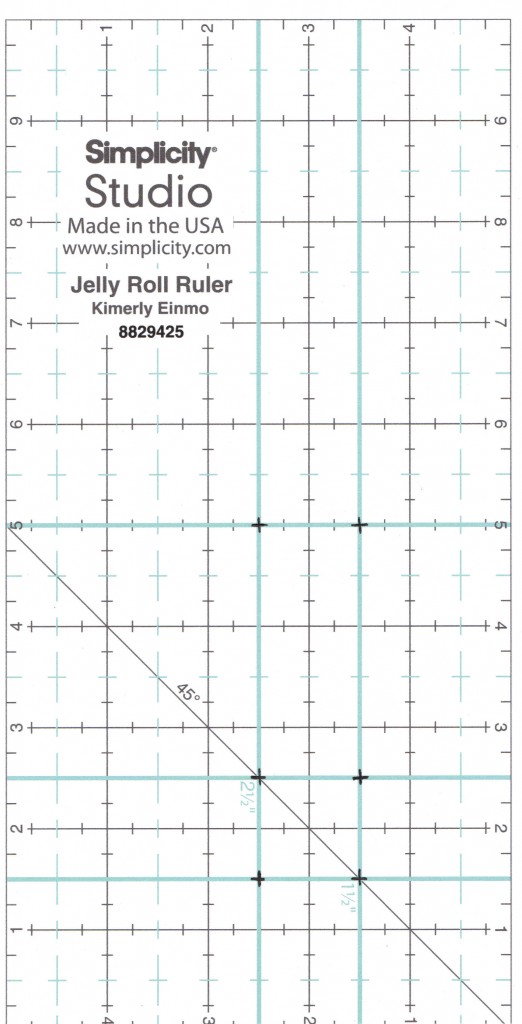 Have you heard about the unique, one-of-a-kind ruler I designed to work perfectly with all those precut fabric bundles? The Simpli-EZ Jelly Roll Ruler makes the ideal companion to cut the squares and other units needed to make the patterns in the book and you'll be cutting into your Jelly Roll strips and stitching with ease in no time at all!
If you order the book and Jelly Roll Ruler on my website, I'll give you a special package price of $32.00 for both plus S & H. Now, that's a real deal!
Gosh, I'm excited. Still floating on clouds here. And I hope you will be, too, when you have the book (and ruler!) in your hands. I'm off to float some more…..
….scratch that. I'm off to make some more quilts with Jelly Roll strips! Would you care to join me?