Did I ever tell you I'm part of the Moms' Chuckwagon Posse for Josh's varsity football team? Yep — I volunteer on Fridays before each B I G   G A M E to feed 75 hungry B I G   G U Y S. Great fun, I tell 'ya. I enjoy meeting the other Moms and its fun to get to know the boys without their helmets on. As a bonus, one of the men on the coaching staff gives the BEST pregame devotional pep-talks each week and I always come away feeling really inspired.
Years ago (way back when Josh was in middle school….) I made a couple of batches of the BEST BROWNIES EVER  (yep, its the same recipe I shared in Jelly Roll Quilts & More on page 74) for the boys before a game. Of course, there were less than 20 kids on his team back then but the brownies were a big a hit and disappeared in a flash. They asked me to make them again, and I made the brownies more and more frequently until it became a "tradition" of sorts.
Fast forward to now – Josh's junior year, and his first year to play football in high school. When the season began, Josh asked me to make brownies for the varsity players and I agreed a couple of weeks ago to do it. Once. (Yeah, right. Who am I kidding?)  Those B I G   G U Y S scarfed up those brownies and then started asking Josh at school "when his Mom was going to make more."
So I began this morning bright and early in the kitchen making brownies. But honestly I'm having a ball — I love that I can do this special thing for our B I G   G U Y.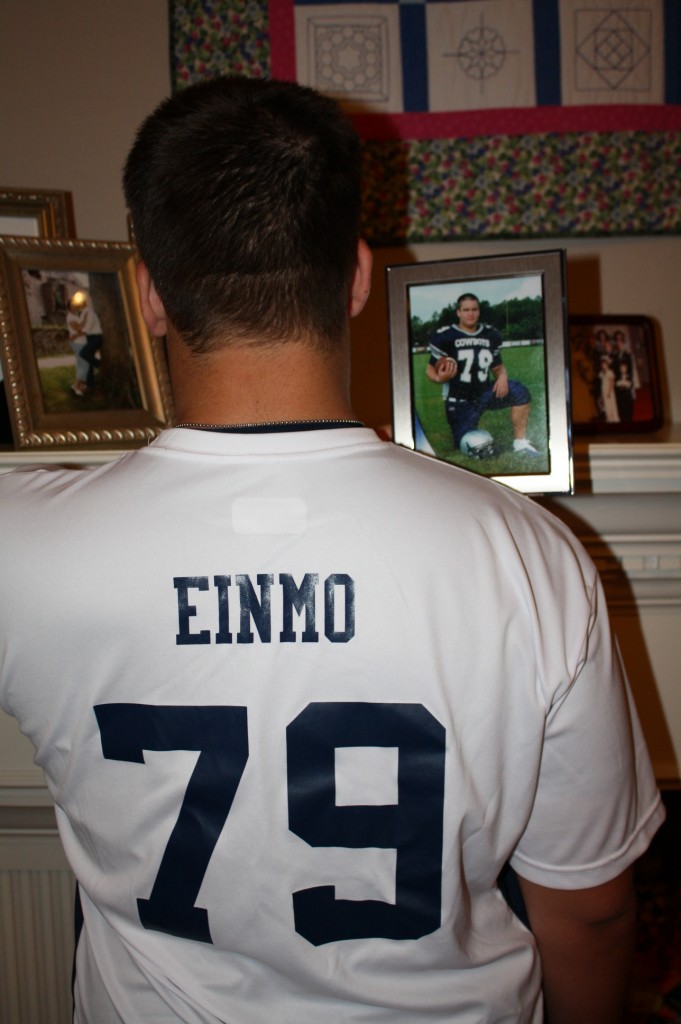 This afternoon, I'll be hauling about 25 pounds of brownies to the school cafeteria to help feed 75 terrific young men. And tonight you'll find me in the stands with my cowbell making noise to cheer them on to victory!
Let the tradition begin again.
Go Cowboys!