Resurfacing feels wonderful. You may or may not have noticed but for these past six weeks or so, I've been flying under the radar. My last blog post was in mid November and if you're on Facebook you probably noticed my status updates have been few and far between except for the stray "share" here or there. I'm happy to report that nothing is or was wrong but for reasons even I can't fully understand or explain, it felt as though I had hit a wall when we got back from a trip abroad in early November. Don't misunderstand — it was a fabulous, wonderful, amazingly fun trip. Just my sweet husband and me in our two favorite cities celebrating 25 years of being in love and happily married.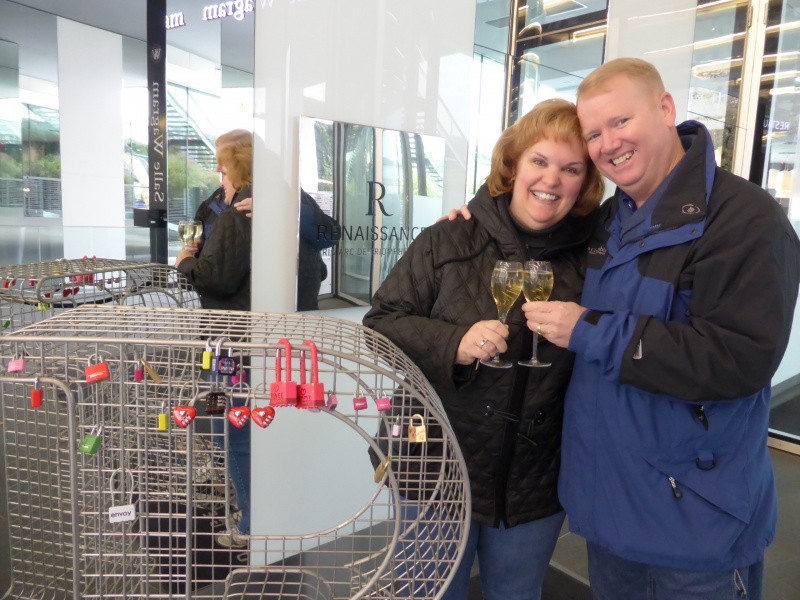 But when we got home I was…. for lack of a better word……tired. Worn out. Uninspired to create. Not from the trip itself, but from a long year of pushing myself to meet deadlines, create new things, write another book, and be productive. This feeling felt so perplexing and out of character because it certainly isn't like me to just want (or need) to stop. But the thought of sitting at my computer to answer emails and do the amount of administrative work I normally have to do just didn't appeal to me on any level. Besides, the holidays were approaching and it felt wonderful to take a break to enjoy the sights and sounds of the season.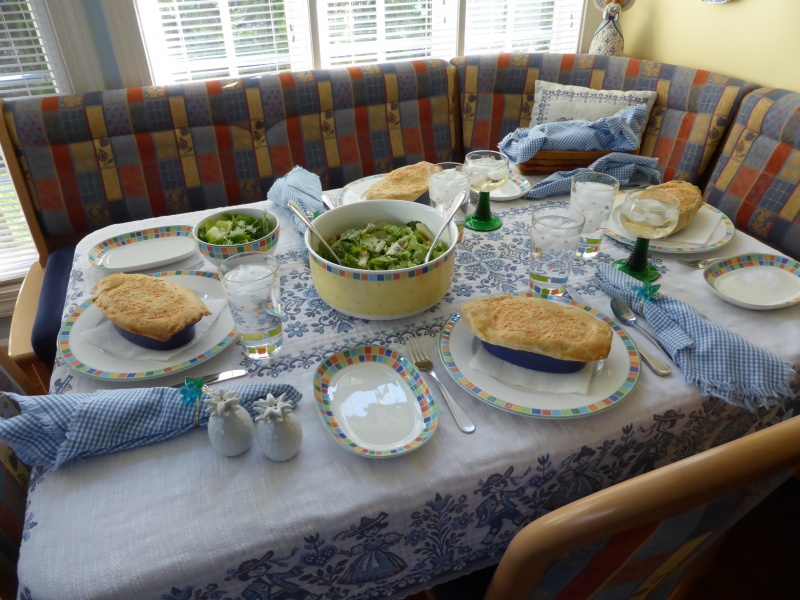 For Thanksgiving, I experimented with non-traditional recipes much to my family's rave reviews and approval. Homemade turkey pot pie and apple spice cake for dessert. Yummy! Considering I typically don't do much cooking or baking, everyone thought this was a treat. I admit it; I've become hooked on watching shows on the Food Network such as The Barefoot Contessa, Giada's Everyday Italian and the Pioneer Woman.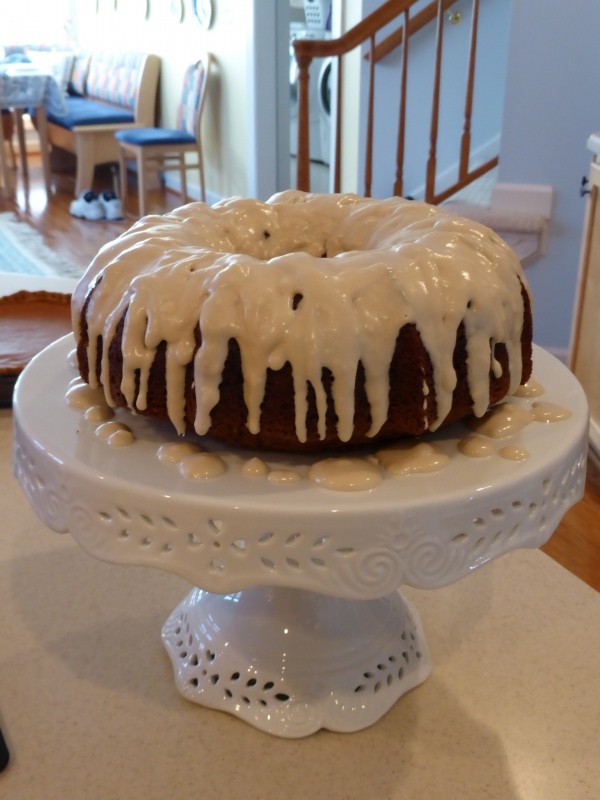 After Thanksgiving, I fully intended to get right back to work. Really, I tried.
But then it was our son's 15th birthday and we surprised him with a trip to NYC.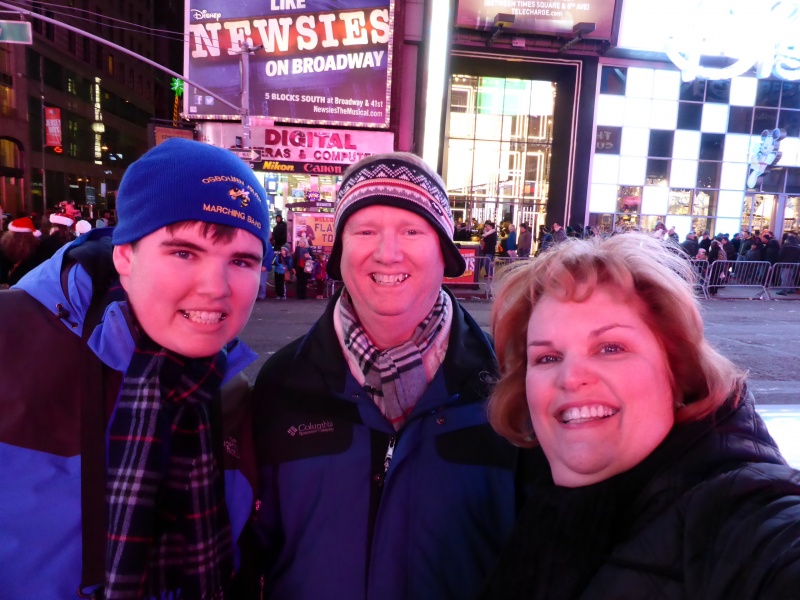 And of course there was the hustle and bustle of the holidays leading up to Christmas. Does anyone else feel like the days just flew by? Somehow it seemed as though we lost a week this year and I just couldn't seem to catch my breath.  But Christmas itself was absolutely lovely. We enjoyed a quiet holiday at home with just the four of us. And I thoroughly enjoyed the decorations, the preparations and most of all, celebrating the true reason for the season which is Christ's birth.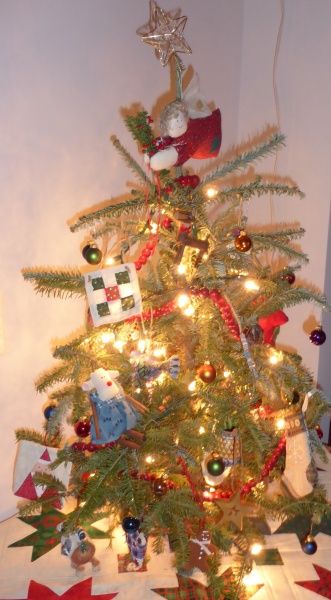 Yes, it was wonderful.
The holidays, time spent with those I love the most, and remembering a tiny baby born in Bethlehem over 2000 years ago.
But on December 26th with the sun shining brightly, I found myself ready — no, I was positively eager — to take down all the Christmas decorations and put them away. Part of the reason could be that both of our strong sons were home that day so I had available (although not completely willing) helpers to assist me with the unpleasant task of un-decorating. We all pitched in and spent the day packing up ornaments, Santas, silk flowers, and trees. And by noon the next day all the boxes were filled and put away for next year. It was bittersweet saying good-bye, but it also felt liberating to me to prepare for a fresh, clean beginning. 2013 was wonderful; filled with much laughter, smiles, new friends, old friends and so many good memories. But 2013 also had its share of tears, heartache, and I had to say good-bye to my closest and dearest friend here in this life on earth.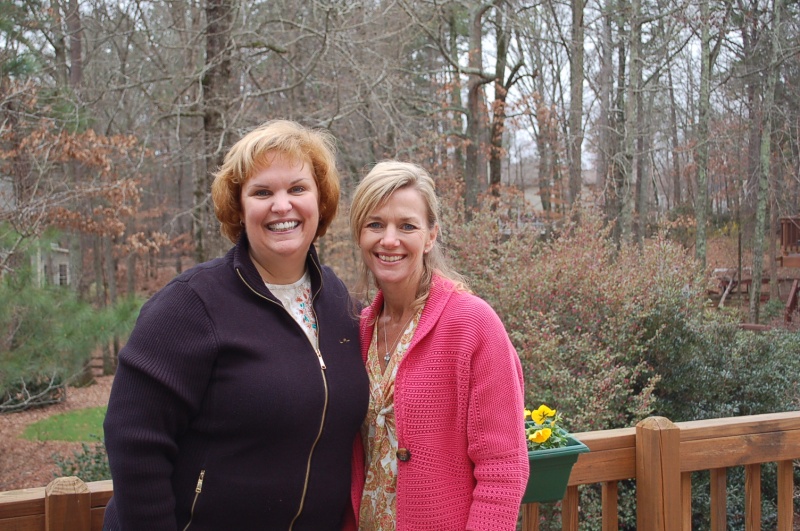 Beth Bowman Russell. Jan 1963 – April 2013
I realize the New Year is still a few days away, but I'm ready. So good-bye 2013…….
……and hello, 2014. I'm ready for a fresh start, new beginnings, and the potential for all the good things I know are in store for the coming year. As for resolutions, I prefer to choose a word — just one word — to focus on throughout the year. And believe it or not, I already have my ONE WORD chosen for 2014. (Check back on New Year's Day for the big reveal!)
In the meantime, God bless each and every one of you. I pray each of you will experience love, joy, friendship and hope in the coming year.
I'm ready for 2014. Bring it on!