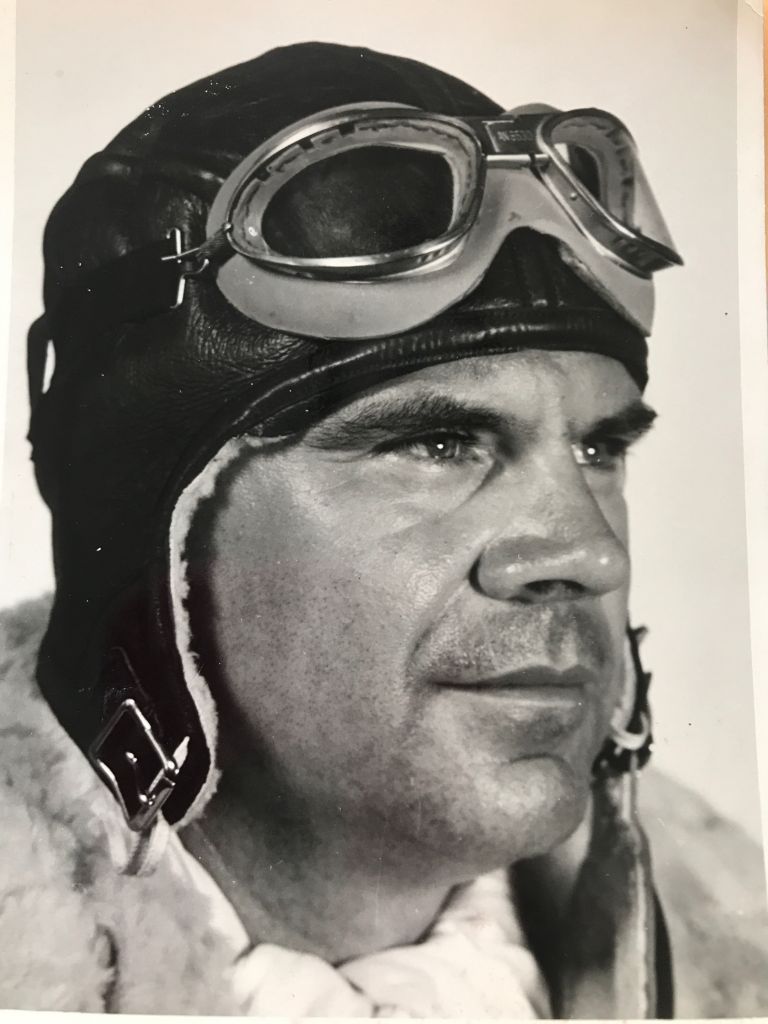 The Adventurer
My maternal grandfather, Eugene Ernest Dale, was a true adventurer. He was the youngest child in a very large family, born in May 1906 and he died on his 81st birthday in 1987. When I was born to my folks late in their lives he was already advancing in years, lived in the hills of West Virginia, and I didn't see him very often. I remember him as a spry, handsome man with snow white hair and a twinkle in his eye. Grandpa Dale was a world traveler in every sense of the word. My Mom told us stories about his wanderlust; he was never content to stay in one place for very long. As a young girl, they moved quite often and lived in many different places. Grandpa served in the US Navy in World War II, learned a trade as an engineer, and tried his hand at many different careers throughout his life. For a time, he lived in Japan. I remember seeing black and white photos of him at what was probably a Japanese bath house that seemed a little bit scandalous at the time. When I was a little girl, he always wore white dress shirts and he wanted a supply of those shirts freshly laundered, starched and pressed at all times. So he bought a Chinese laundry business in Cleveland, Ohio. He gave me a Hammond organ when I was six or seven years old and told my Mom to make sure I took lessons to learn to read and play music. He was an organist and thanks to him, I took lessons and played the organ for sixteen years.
But what I remember most about Grandpa was his heart for adventure. The far-off places he'd visit by plane (before commercial airline travel was practical or readily available) and the cultures he experienced seemed completely foreign and strange to me and in truth, they were. Mom regaled us of the times when she was young and he would come home from work on Fridays and tell my grandmother to get everyone in the car because he was taking them on a weekend road trip. His excessive spontaneity drove my grandmother crazy but she was a smart woman and learned to have their bags packed every Friday morning in anticipation of the weekend adventures to come. Grandpa loved to travel and live life fully. Seeing the world wasn't a choice; it was a calling to him. He lived a long, adventurous life.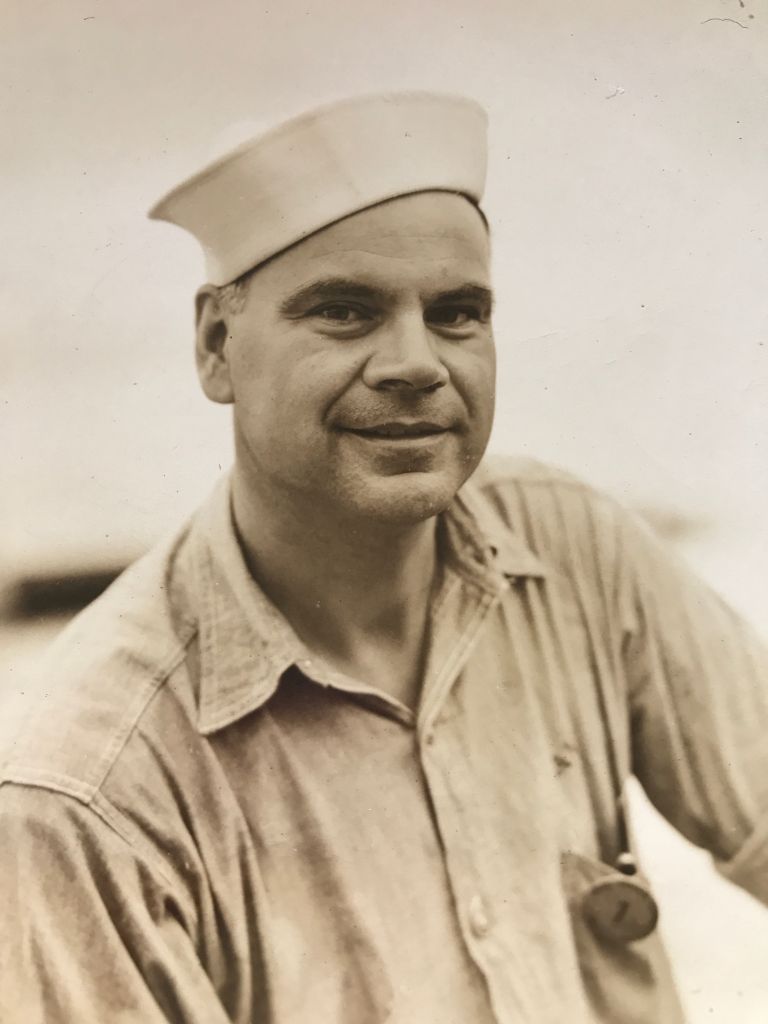 The Traveling Gene
I have inherited Grandpa's heart of an adventurer. Although I was raised in the same little house my parents built in a small, Ohio town from the time I was 2 until I was 19, I have always had an inexplicable desire to see the world and experience life beyond state and US boundaries. I believe it was more than a God wink that I met and married a military career officer. We have traveled, lived abroad, and spent our twenty-nine years experiencing the world together. What a blessing (and down-right fun) to be able to share all this with my best friend!
Many of you know we are now empty-nesters.  Our boys are happily attending Liberty University and doing very well. We've lived in a beautiful home in the Washington DC suburbs for the past five years. Aside from the horrendous commute times for my husband, it has been a blessing to be here. We made a promise to our youngest son to live in one place so he could attend the same high school for four years rather than transfer to another school during that time. We honored our promise but that season in our lives has come to an end. Kent and I have felt the tug for an exciting, new adventure for quite some time. Earlier this year we began taking steps to downsize in anticipation of a pending move although we didn't know where we might go or when it might happen. We prayed about this decision and left it in God's hands. 
I'm happy to say my sweet husband has been offered an incredible job in a dream location and we'll be heading to the West coast soon. Other than a brief two years in Omaha, I have never lived west of the Mississippi River. We're more than ready to embrace this dramatic change of lifestyle and new beginning. Fortunately, I can design, create and do everything I need to do in my quilting career wherever we live. So I am not leaving the quilting industry nor changing (for the most part) my teaching and travel plans. Only our home address and the airport I use to fly in and out will change. This will also allow us to visit our little cabin in the mountains whenever we choose! And I'll be wearing flip flops a lot more often now. I envision many date nights, sunsets by the ocean, ballroom dancing, pilates and so much more in our future. 
We're so excited about this new adventure. Would you send us off with a hug and a prayer? 
Yes, the heart of this adventurous gal is ready. I say bring it on. I think Grandpa would be proud.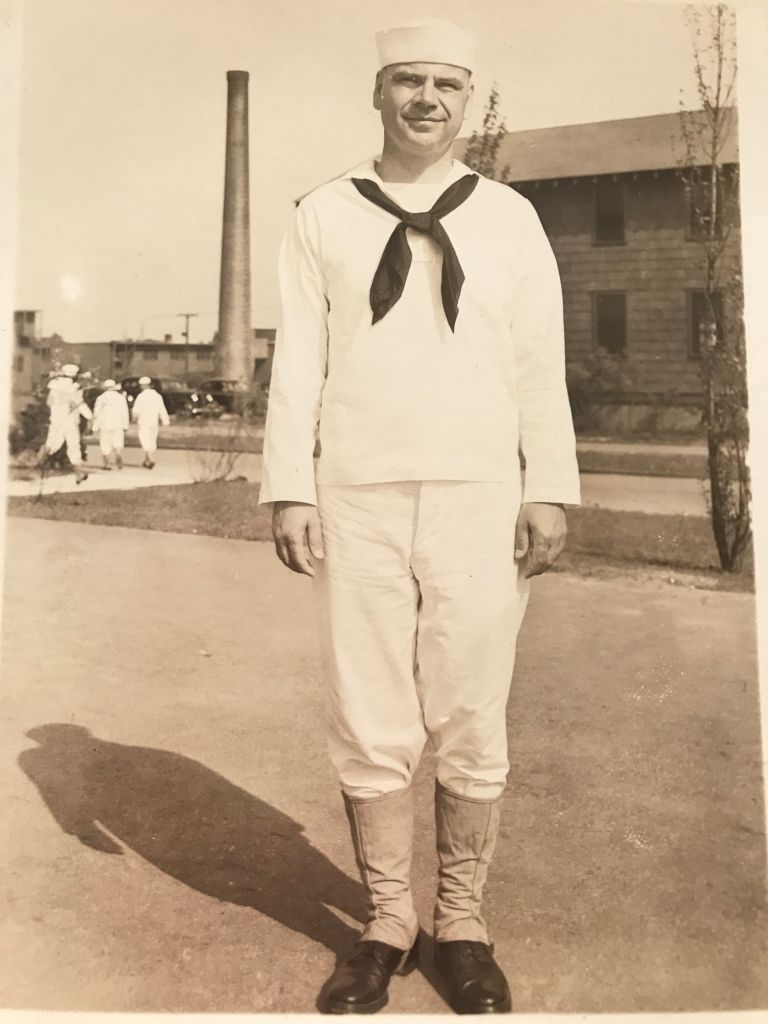 Many thanks to Denise Stalnaker Bartram, our family historian, for providing these awesome photos of Grandpa Dale. You're the best cousin anyone could ever have!