Many of you may not know that I had two sisters. Unfortunately, I never had the opportunity to know either of them. Sadly, one was stillborn and the other only lived a few hours before passing away. She never left the hospital. My parents came home empty handed not once, but twice.
I cannot imagine how difficult that must have been.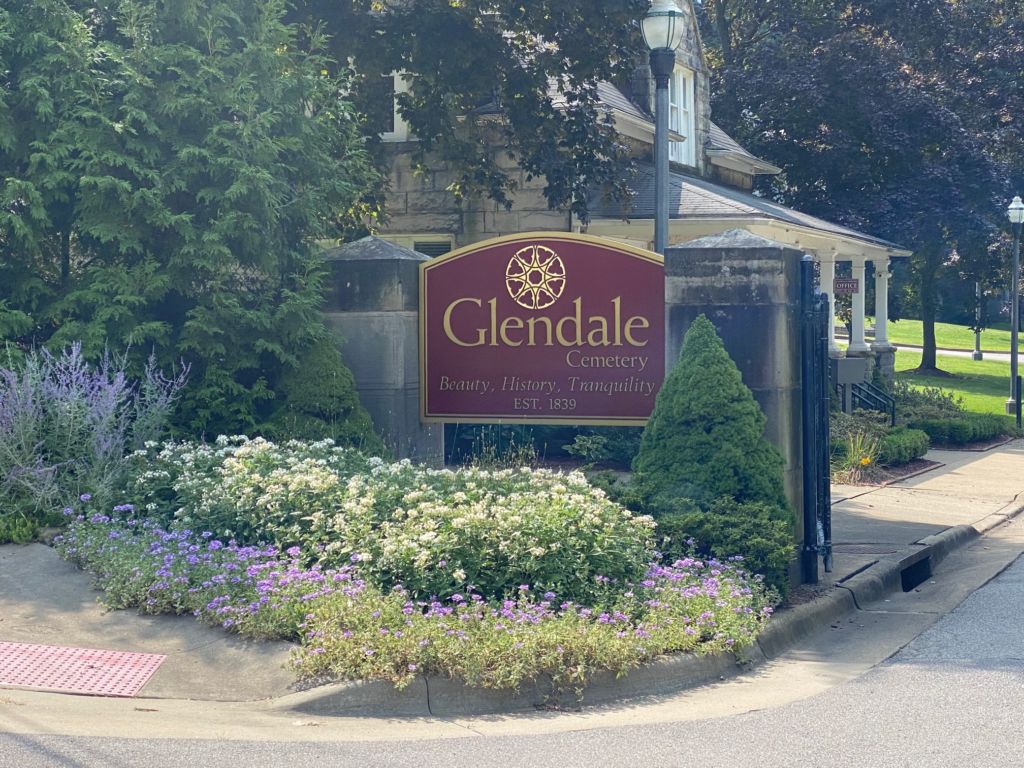 While attending an extended family member's funeral and visiting with cherished family in Ohio this weekend, Kent and I took a little time the day before the service to drive to Akron to visit the cemetery where my baby sisters were buried in 1949 and 1952. There is a section in this cemetery called "Baby Land." In retirement years, my folks would make a pilgrimage from Florida to Akron almost every year to visit, clear the area around their girls' markers, and cherish the tiny souls they did not get to know this side of heaven.
The last time we visited was in 2016 when we interred my parents' ashes at a National Cemetery not far away. In the four years since, the grass had grown over hundreds of those tiny markers. It took us well over an hour to find the first little Wallace girl's marker. I had just about given up hope of finding it, but using photos from our last visit to guide us and through sheer persistence, we poked and prodded in the grass until we finally found it. I was shocked at how emotional it felt as Kent worked to unearth the tiny stone…. the only remembrance of my oldest sister.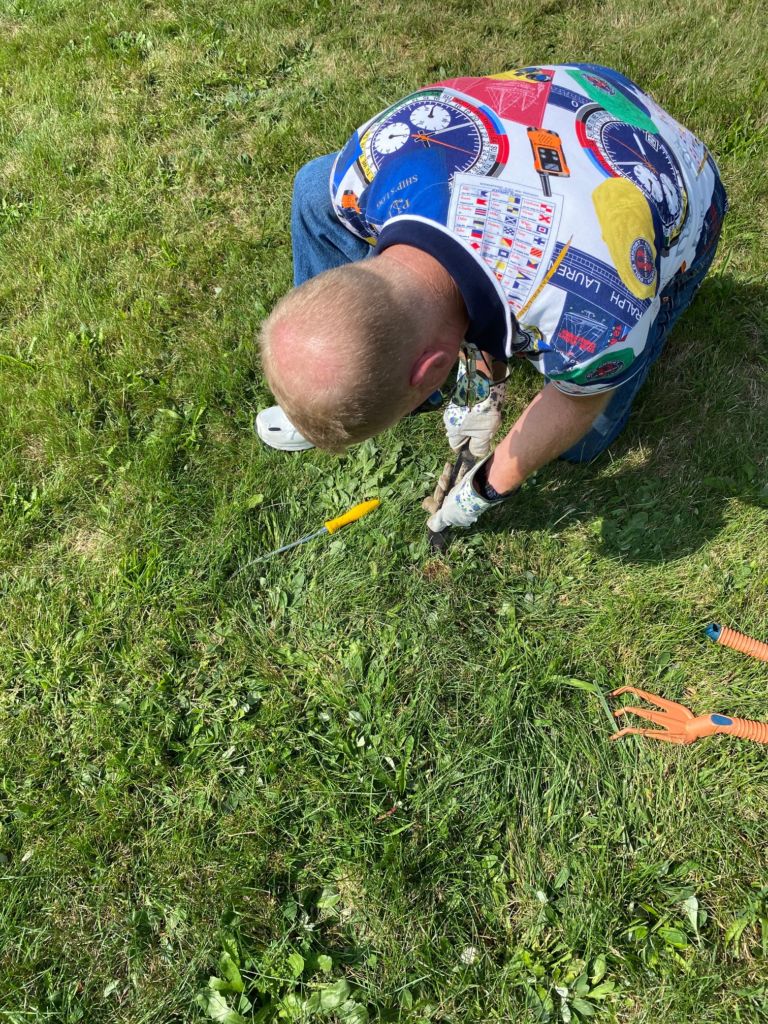 Each marker was covered beneath at least 4″ of dirt and grass. I once heard someone say, "Neglected graves are a shameful thing." It makes me sad to think of all the tiny babies who were buried here in this place, sometime in the 1940's and 1950's, who's graves have been forgotten over time.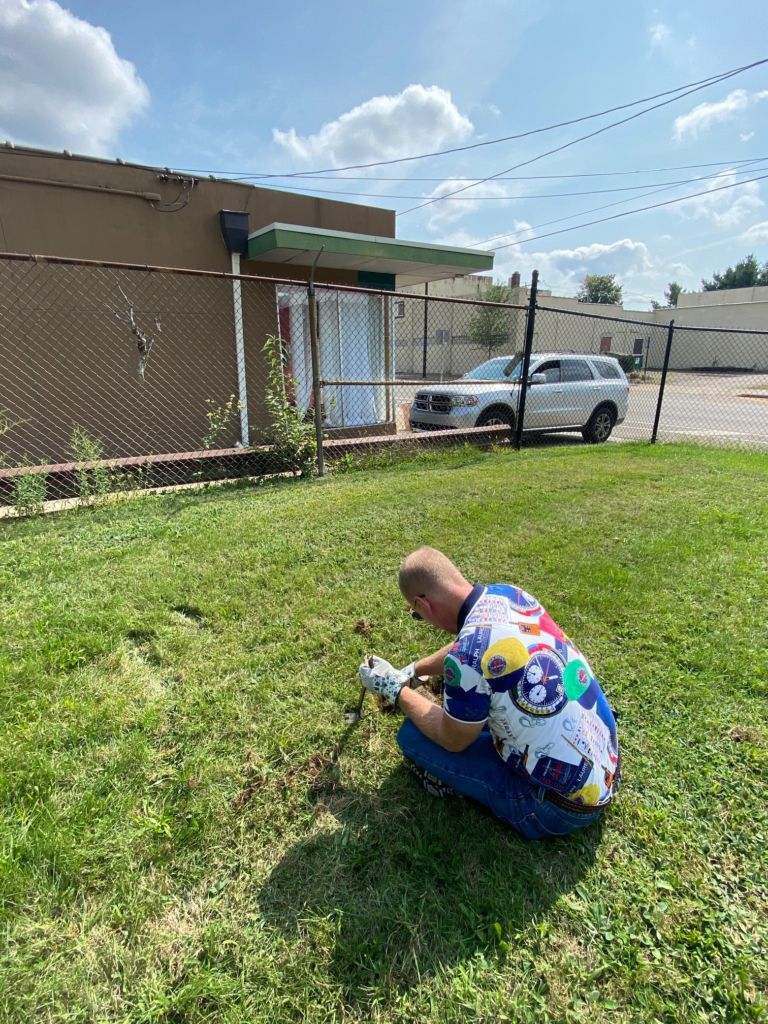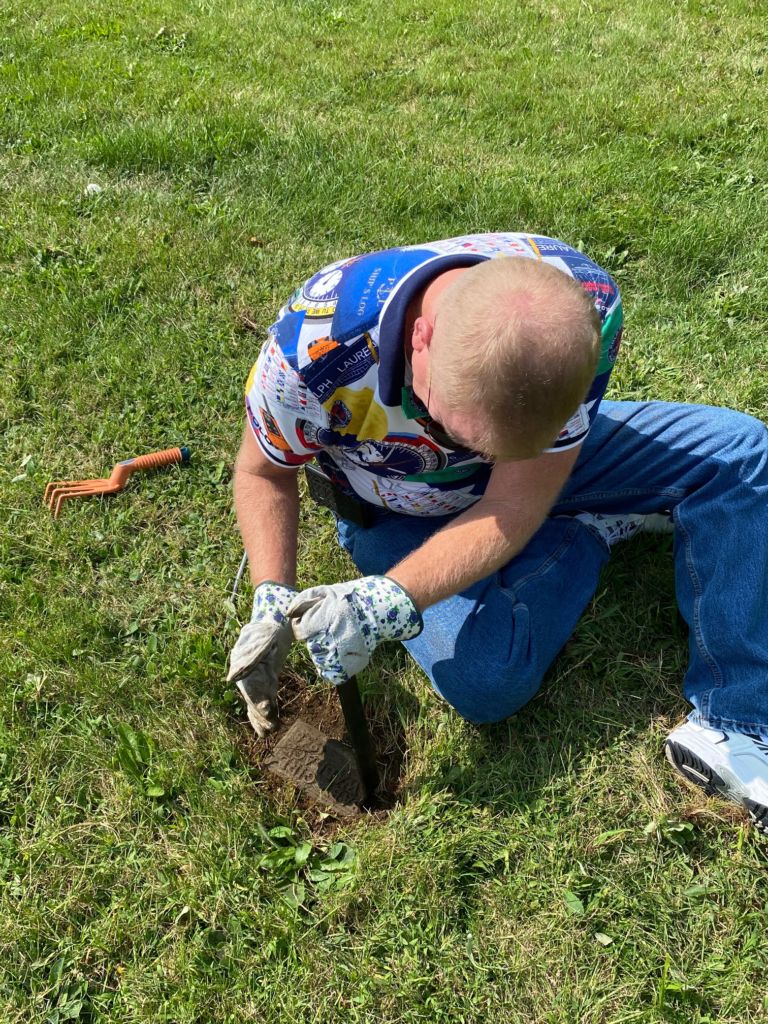 My sweet husband was so persistent in helping me to poke and prod in the grass until we would hit something hard and he would begin to dig down. His persistence truly paid off and I admit to shedding a few tears when this marker came into view.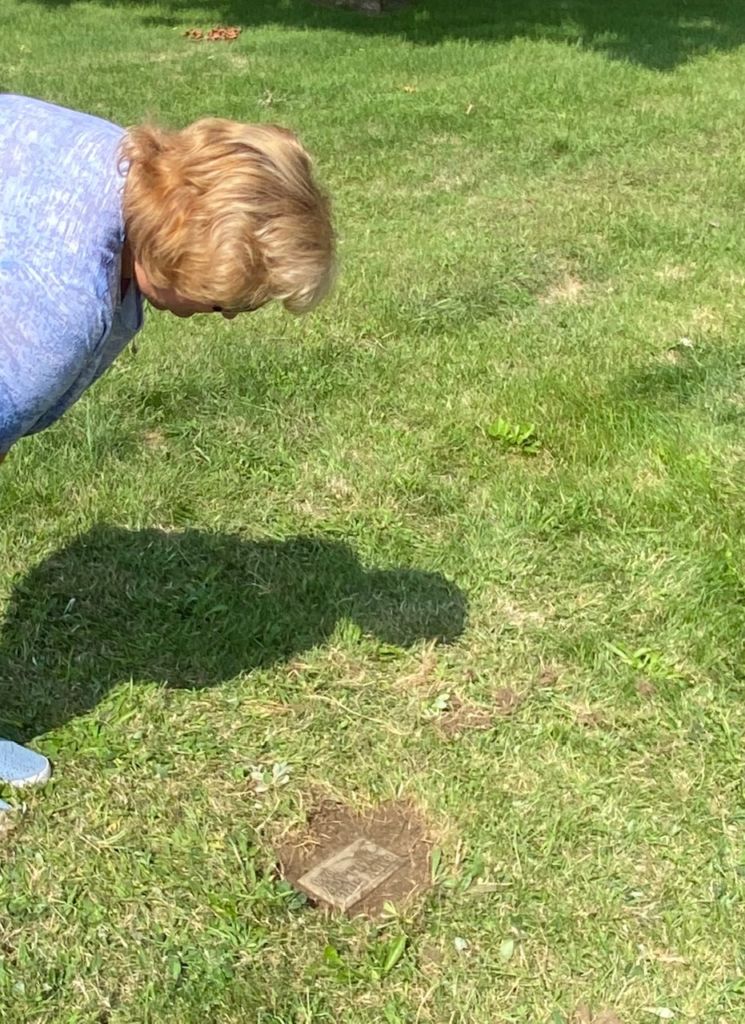 It took us almost another hour to find the location of the second marker, but when we found it, Kent got to work clearing the area.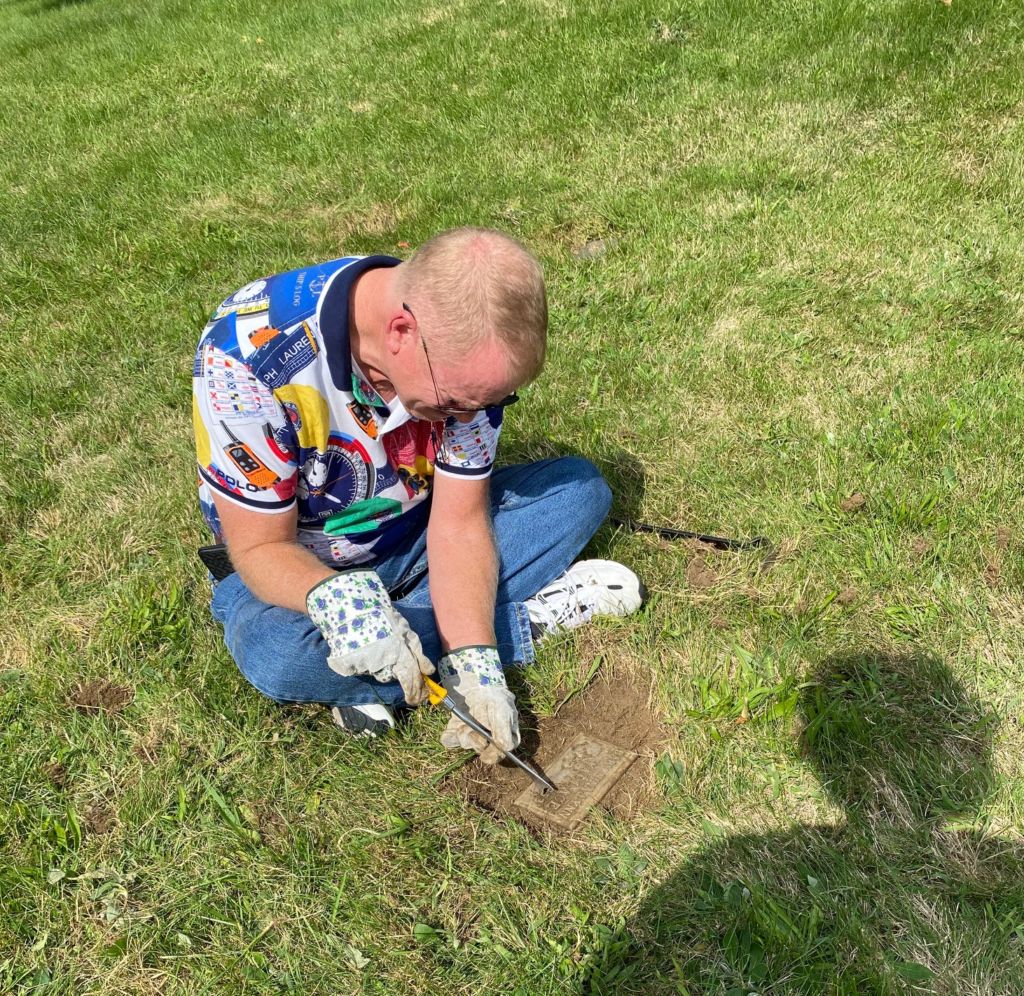 I think my parents would be so happy to know their baby girls have not been forgotten. And although I have not had the privilege of knowing what it's like to have a relationship with blood sisters here on earth, I have been blessed by friends and a cherished cousin who have treated me as a sister and made me feel as though I belong to a "sisterhood." Still, I'm looking forward to the day I can meet these two sisters in heaven.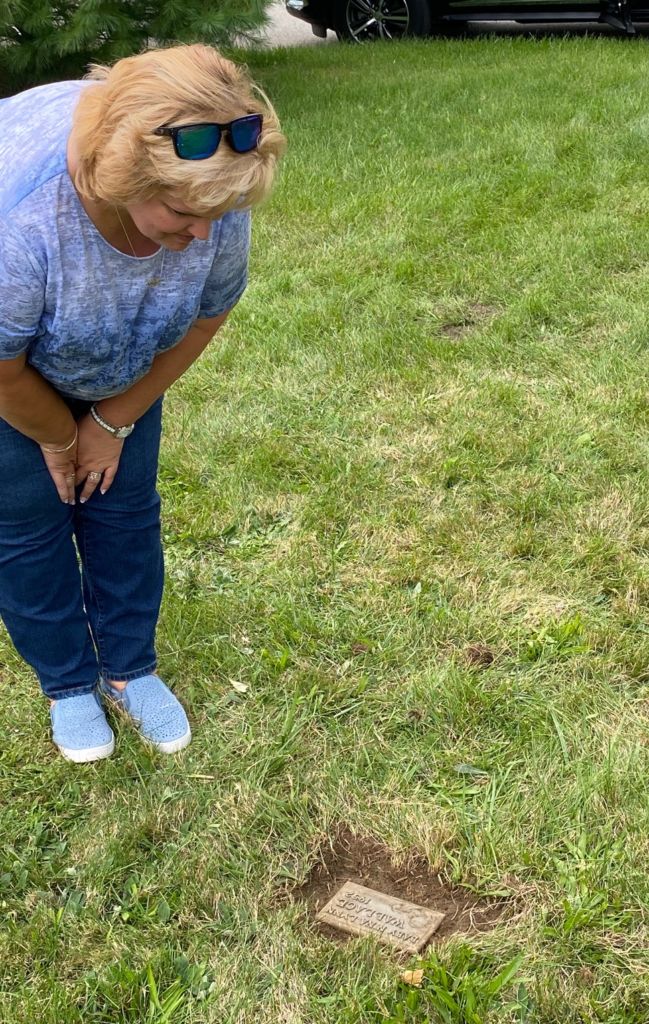 Until then, Kent and I will find a way to honor them and keep their grave markers unearthed for as long as we can.