Ouch. Really big O – U – C – H!
This morning, I decided we needed to get rid of a thriving wasp nest outside our garage door.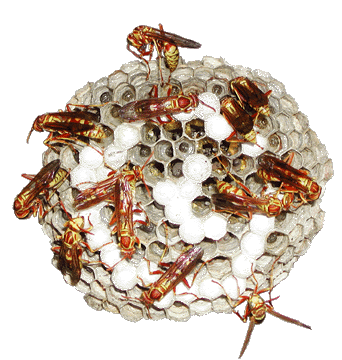 After Josh and I sprayed it with pesticide, we knocked it to the ground to destroy it. But it fell into a bush. So, I decided to remove it from the bush to make sure all those nasty little buggers were indeed DEAD.
First big mistake.
As I searched for the wasp nest in the bush all of a sudden lightning-hot pains began to shoot up my foot, ankle and leg. FIRE ANTS! Yep — they were swarming my leg! So I [get a mental picture of this] screamed, jumped up and down and spun around, and then began trying to knock them off with my hands (second big mistake). Finally I dashed like a crazy banshee around the house to the water hose. A few painful moments later, I was able to spray them off with a strong stream of water. But the damage was done.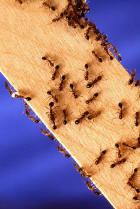 Ouch. (Did I mention that before?) My foot, ankle and leg are now throbbing, burning, and itching so intensely I can hardly stand it.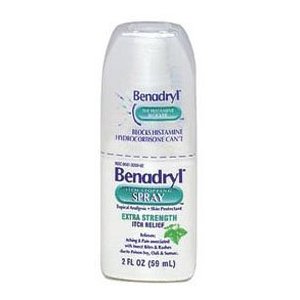 So now I'm sitting here with a swollen ankle covered with nasty bites and clutching my bottle of anti-itch spray.
I hate bugs.
(Hope your Saturday is "pest-free.")
PS — When Josh recovered from his bouts of hysterical laughter at all the "rid-myself-of-the-ants" shenanigans, he did come to my rescue and helped me with the water hose. However, when I recovered from the first white-hot-flashes of pain, I grabbed the hose and sprayed him, too! So I guess there was a little humor in all this…..