Just dropping in for a moment to say hello from beautiful Vermont!
I arrived on Monday and spent all day yesterday and today judging an amazing group of exquisite quilts for the prestigious Vermont Quilt Festival! My fellow judges were (from left to right) Cindy Erikson, Mary Stori, and Barbara Broshous. I've had a wonderful time with these terrific gals.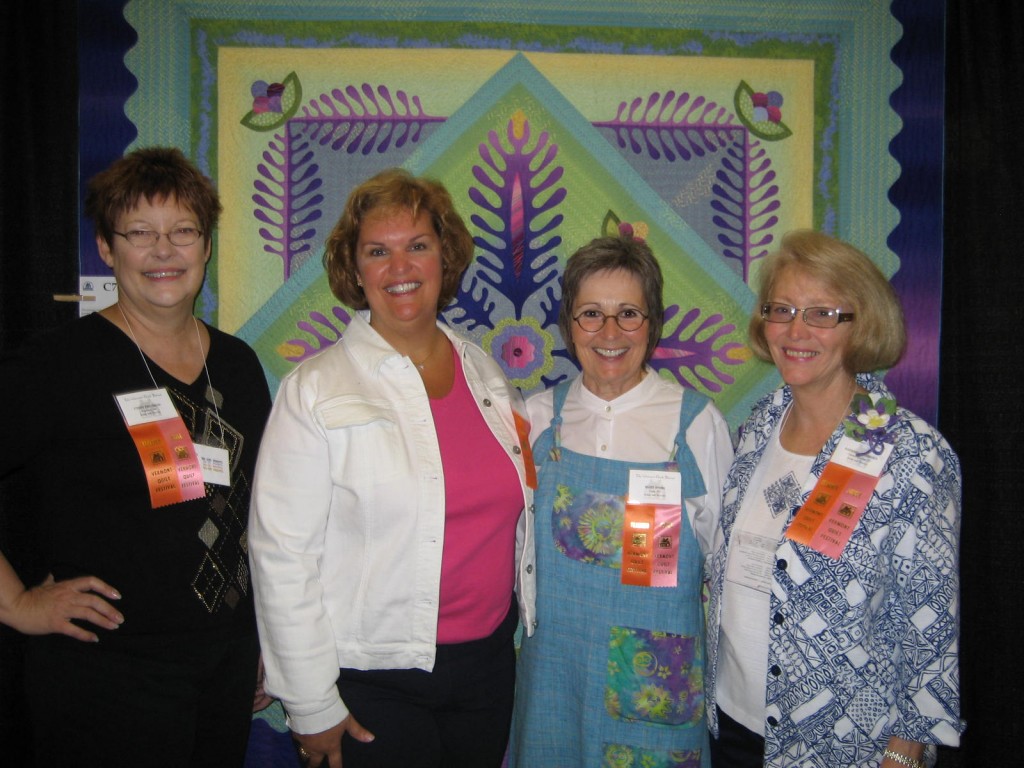 Classes begin tomorrow and I'm so eager to meet the students. My first class is the "I Love Vermont" Mystery Quilt Class. Can't wait.
I'll be back soon with more updates….
Until then, happy Wednesday everyone!