…..but it sure smells like it inside!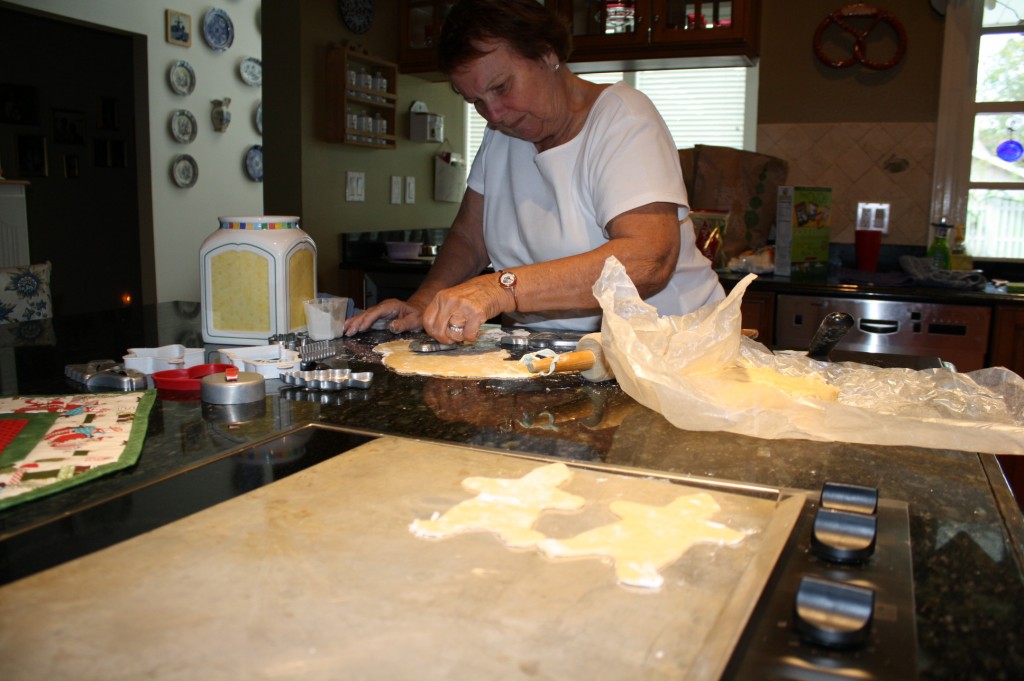 Mom and I have been baking Christmas goodies in my kitchen almost non-stop for the past three days. We haven't done this in years. I can't tell you how much fun we are having!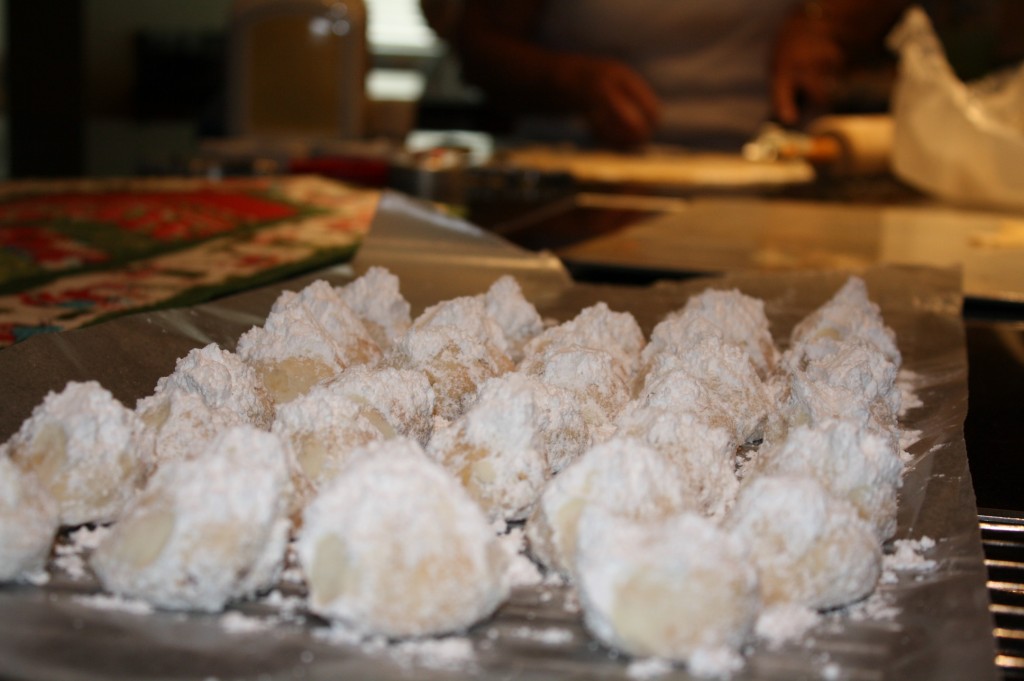 Mom's snowballs are so delicious and simply melt in your mouth. Can't you almost taste their buttery-sweet goodness?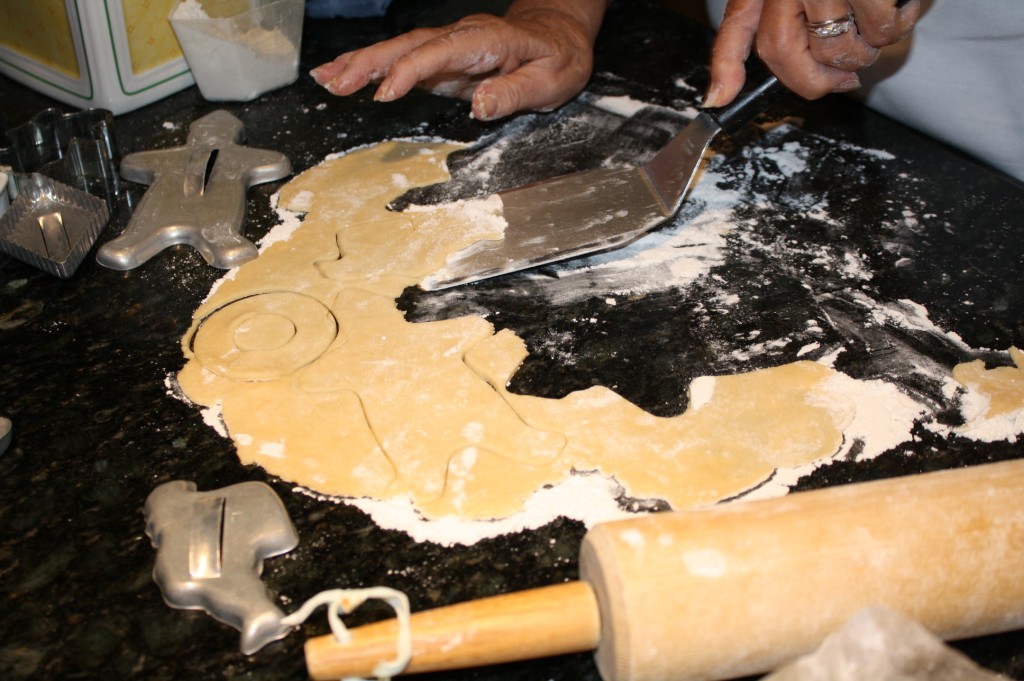 We've made sugar cut-out cookies, date nut coconut balls, endless batches of spritz cookies, peanut butter fudgies (we call them Reeses Pieces), ginger snaps with white chocolate drizzle, rice krispie treats, and more. Tomorrow we are going to frost the cut-outs and make our traditional holly (think: corn flakes, butter, marshmallow and green food coloring.) Then we'll be finished. But, oh, the memories we've made….
Thanks, Mom. Love you.