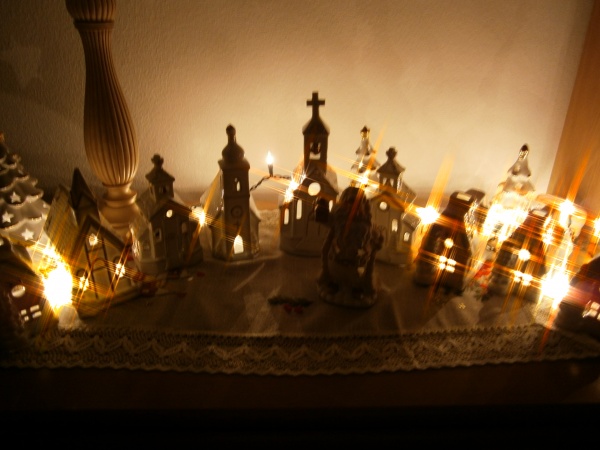 Christmas!
Although I admit with the temperatures in the low 80's during the day and dipping only into the upper 60's at night, it certainly doesn't feel much like Christmas (sigh….). But I'm trying to get that Christmasy feeling just the same. It certainly helped to hear our youngest son sing in the Gulf Coast Youth Choir holiday concert last night. Those youngsters sang their hearts out — and it was a joyful sound!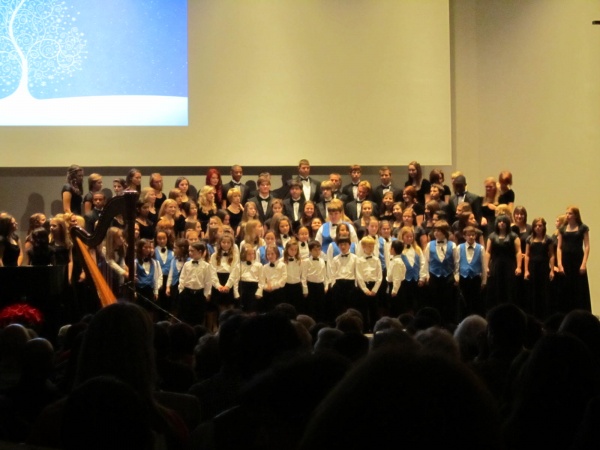 I've put out a few of our favorite decorations which always helps us to feel merry.
But since we'll be spending Christmas elsewhere, I didn't put out everything this year.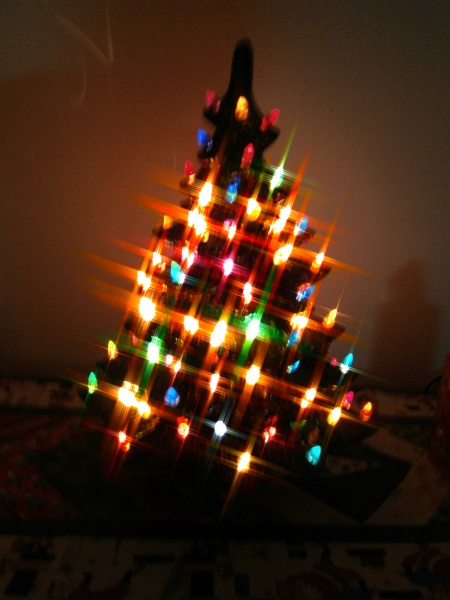 Most importantly we're remembering the true reason for the season.
And that's the best reason in the world to feel the Christmas spirit in our hearts!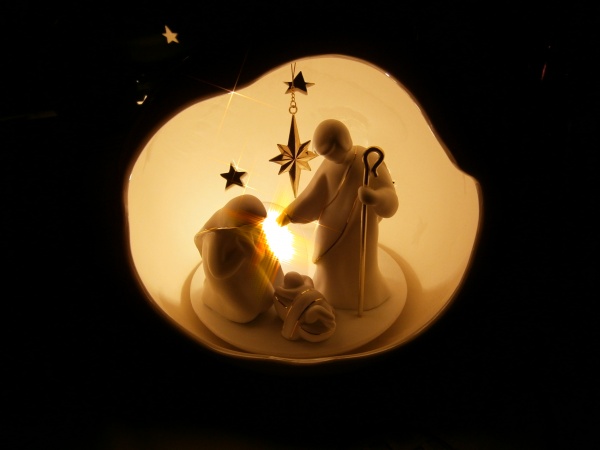 Even Poppy found a way to be part of the holiday decorations and preparations this year.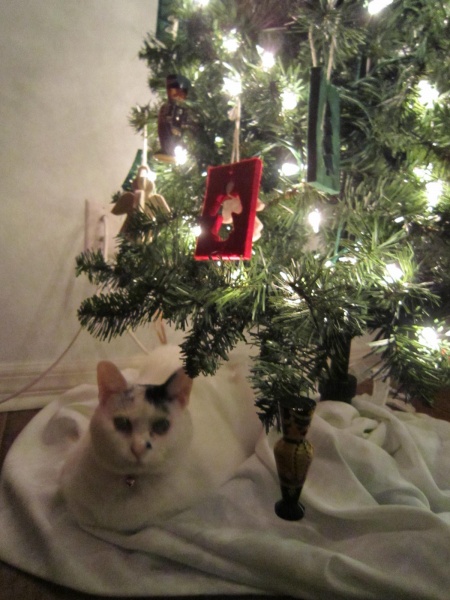 Wishing you much holiday cheer wherever you are!