LEARN SOMETHING NEW!
The extreme weather seems to be affecting much of the nation — and perhaps much of the world — right now and many folks, like myself are stuck indoors. Sure, there are plenty of quilting UFO's (unfinished objects) piled up waiting for you to finish them but if you're like me, they don't always seem like something fun you want to tackle. However, learning something new; a new technique, a new method, new ways to use color, or just a new way to be inspired, just might be the perfect answer! Have you ever checked out CRAFTSY?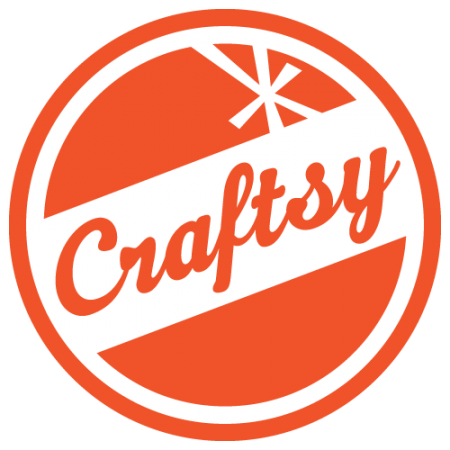 If not, why not? What are you waiting for?
Let me tell you exactly what you've been missing out on!  
Craftsy is an online learning website with over 600 classes of streaming video on every hobby, craft, art, or other mixed media that you can think of! There is, of course, quilting. But there are also sewing, machine embroidery, knitting, crocheting, weaving, baking, photography, and even cooking and home decoration classes.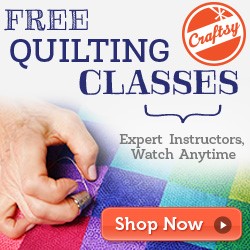 Would you like to sign up for a free quilting class today?
All you need to do is CLICK HERE!
 I've taught four classes for CRAFTSY since 2012 and guess what? I'm working on another one! (Whoops — don't know if I was supposed to let the cat out of the bag just yet!) I absolutely LOVE the CRAFTSY platform; the ability to reach students all over the world (30,000+ to date!) and connect personally with them almost every single day by answering their questions and comments. Truly, it is amazing. My goal and greatest desire is to be an inspiration to others by sharing my tips and techniques for making gorgeous quilts. But you know what? The students end up being such a blessing in MY life! It's a brilliant concept!
If you'd like to check out any of my four classes, simply CLICK HERE or any of the links below: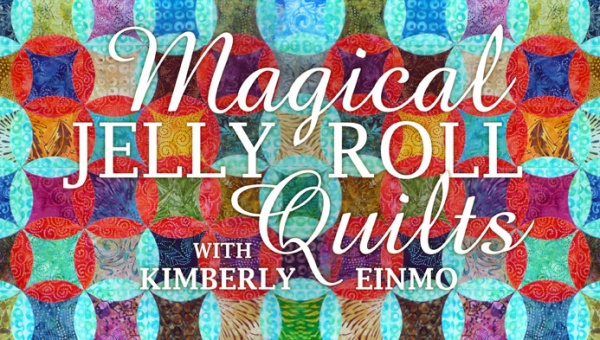 Save 50% on MAGICAL JELLY ROLL QUILTS. Click here.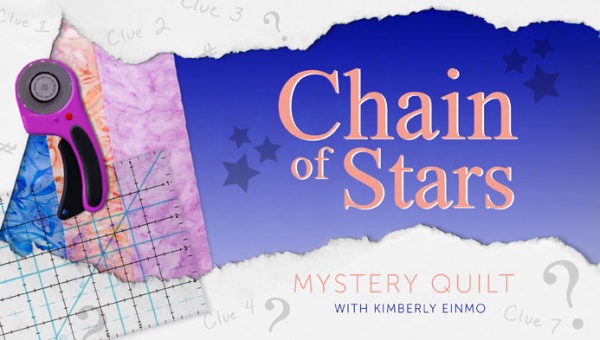 Save 50% on CHAIN OF STARS MYSTERY QUILT. Click here.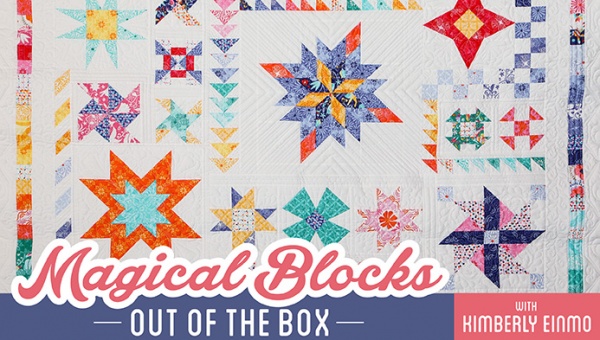 Save 50% on MAGICAL BLOCKS: OUT OF THE BOX! Click here.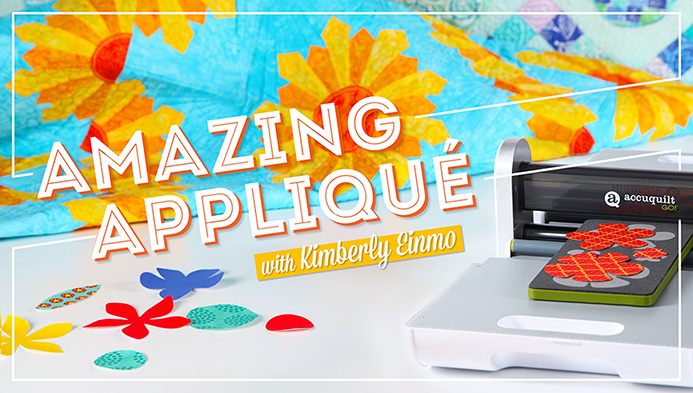 Save 50% on AMAZING APPLIQUE! Click here.
Every class is a streaming video which is always available any time of the day or night. Even better, you can watch classes over and over, from your phone or computer or iPad, and interact with the instructor and other students. Once you purchase a class, you'll never lose access because the class never expires. So even if you sign up for a class today and don't get around to watching it until next year, it will still be available in your account.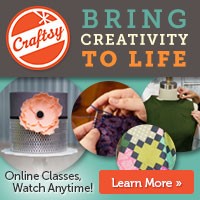 So, what are some of the benefits to YOU by signing up for a CRAFTSY class? That's a great question!
Learn for life! With a Craftsy online class you can take it as many times as you want, whenever you want and your access never expires.
Expand your horizons! Master new skills with a growing catalog of 600+ classes taught by the world's best instructors.
There's absolutely no risk in trying CRAFTSY.  You'll love it, guaranteed: With their 100% money back guarantee, if you find a class is not for you, they'll give you a full refund- no questions asked. Really!
Ready to learn more? How about a FREE HANDY REFERENCE GUIDE for quilters? Simply CLICK HERE.
And if that isn't enough, how about a host of useful reference articles? All you need to do is CLICK HERE. 
This may seem like a completely different step for what you've ever experienced before. I get it. You may not think you're "tech saavy" enough to tackle signing up for or taking a CRAFTSY class. But honestly, it couldn't be simpler. And remember: it is completely RISK FREE.
CLICK HERE to sign up for a completely FREE CRAFTSY CLASS!
And come check out my classes on the CRAFTSY platform while you're at it. But whether you sign up for any of my classes or another instructor's classes, just check it out. You'll be so glad you did!