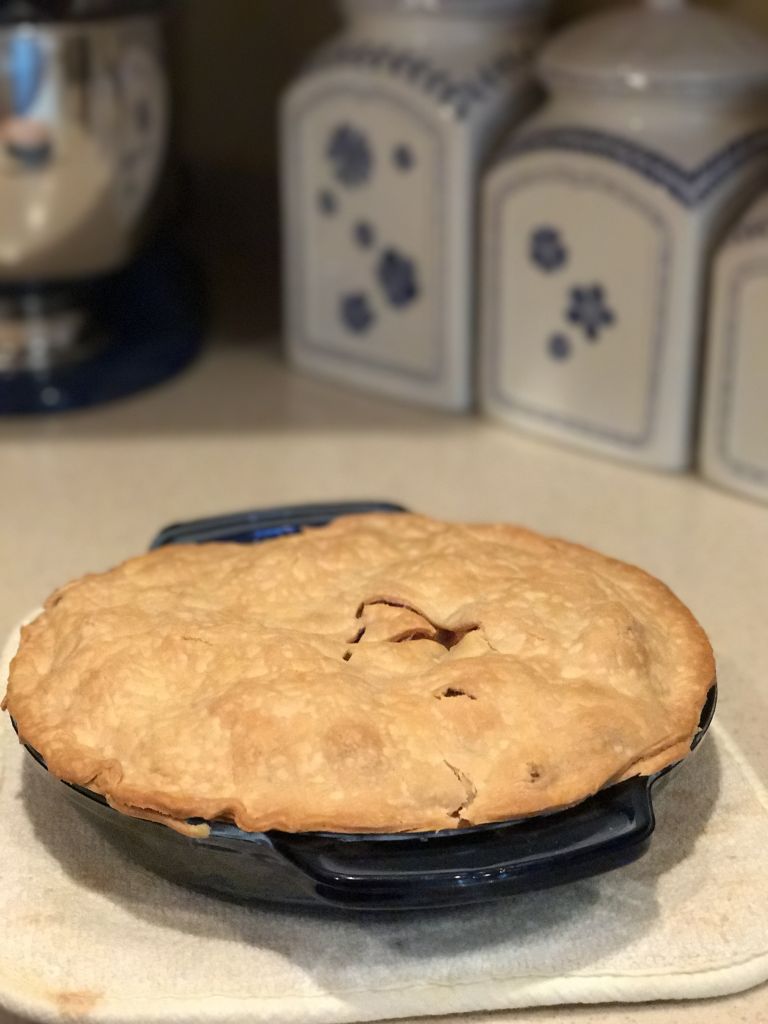 I can feel the seasons about to change. There isn't a chill in the air quite yet, but I've seen twinges of yellow in the treetops and the abundant fresh vegetables we've enjoyed from the farmer's markets lately remind me autumn is just around the corner. We've been feasting on tender-crisp corn, green beans, luscious vine-ripe tomatoes, delicious cucumbers, and peaches so sweet and juicy they taste almost sinful. I bought some of the first offerings of apples at the farmer's market on Saturday and couldn't resist making the first apple pie of the season today. It makes me a bit sad our son, Josh, isn't here to eat it. Apple pie is Josh's favorite. But the house smells cinnamon-y and simply wonderful. I'm ready for the change of season. Fall is my favorite time of year. 
Speaking of fall, the September, 2017 issue of American Quilter Magazine has been published and this month features the second installment of my original series quilt, Gatherings. Are you following along and making your own version of this pretty basket quilt? There are two sizes, double and Queen size, so there is a size perfect for your needs. I encourage you to use fat quarter bundles or fabrics from your stash. This is a six part series and if you're not already an AQS member, you can subscribe by CLICKING HERE. I'm making another version of the Queen size quilt, in real time with you all as the installments are published. I'd love for you to join me on this fun journey and if you're on Facebook, please join my group, GATHERINGS, AQ Magazine. The more members we get, the more fun and encouraging it will be for everyone to follow along! 
This time, I'm using three fat quarter bundles from Cherrywood Fabrics. You can read all about it by clicking HERE. 
Do you take time to square-up your HSTs and other units as you sew? This process, while a teensy bit time consuming, makes all the difference when it comes to assembling your blocks. Using the EZ Jelly Roll Ruler makes the process incredibly fast, completely accurate and oh-so-easy to do!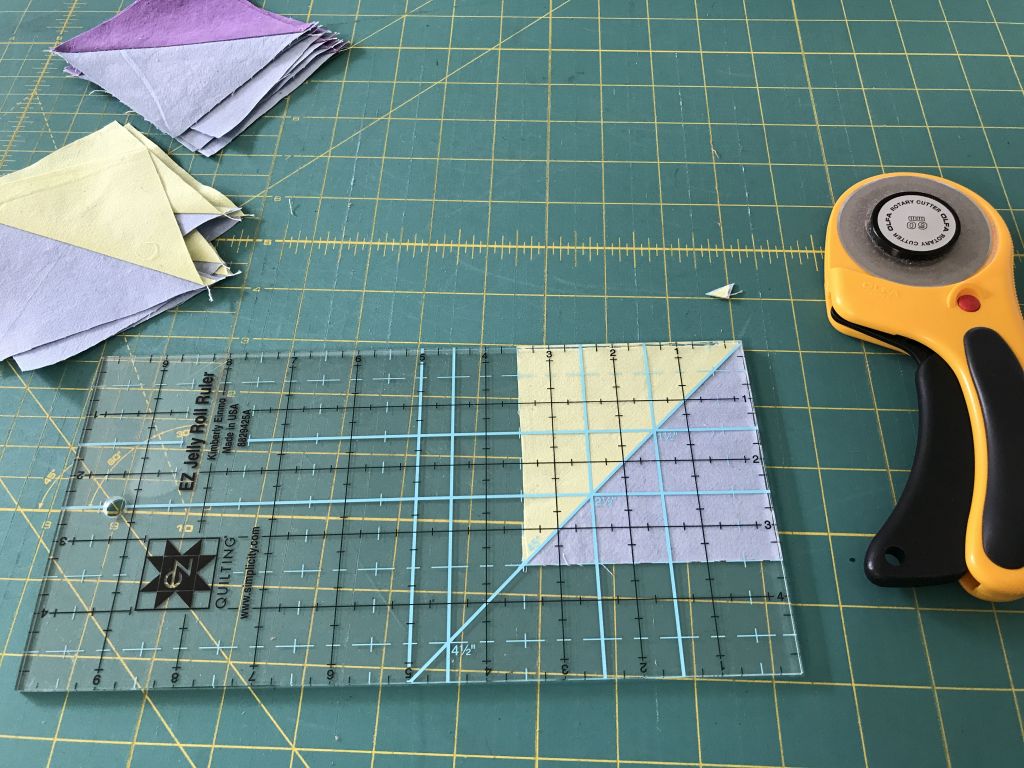 I truly enjoyed making my basket blocks for Row #2. They stitched together like a breeze. It honestly didn't take me long at all; I finished all six blocks in less than a day.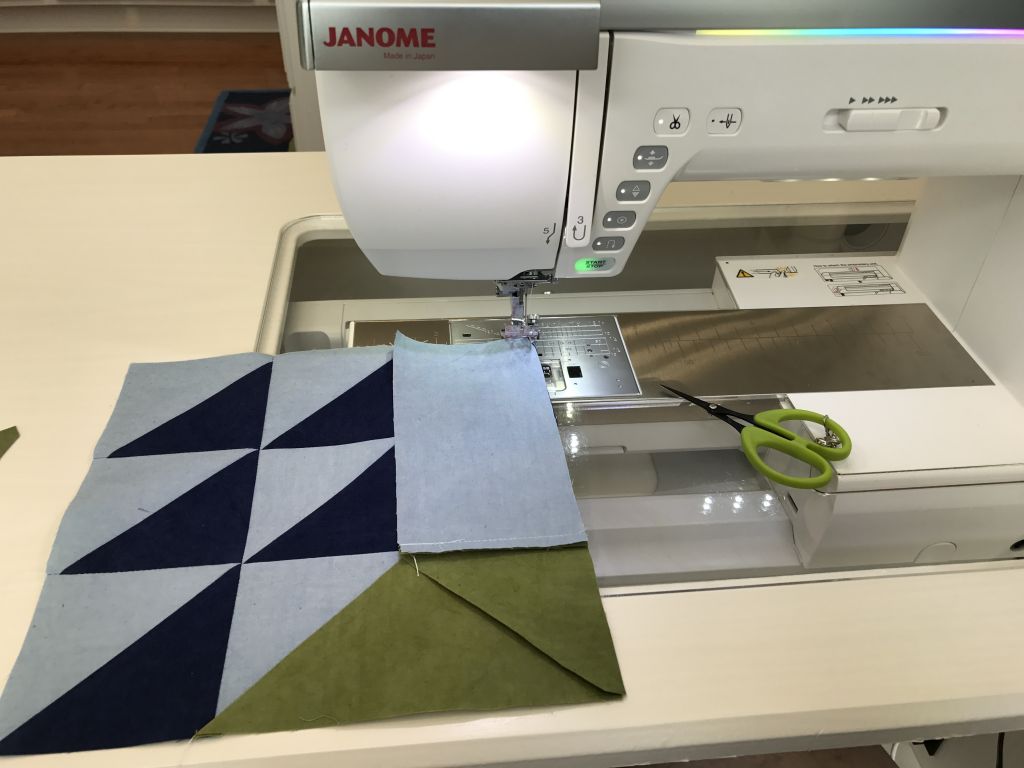 Of course, I had some help and quality control supervision while I stitched my blocks.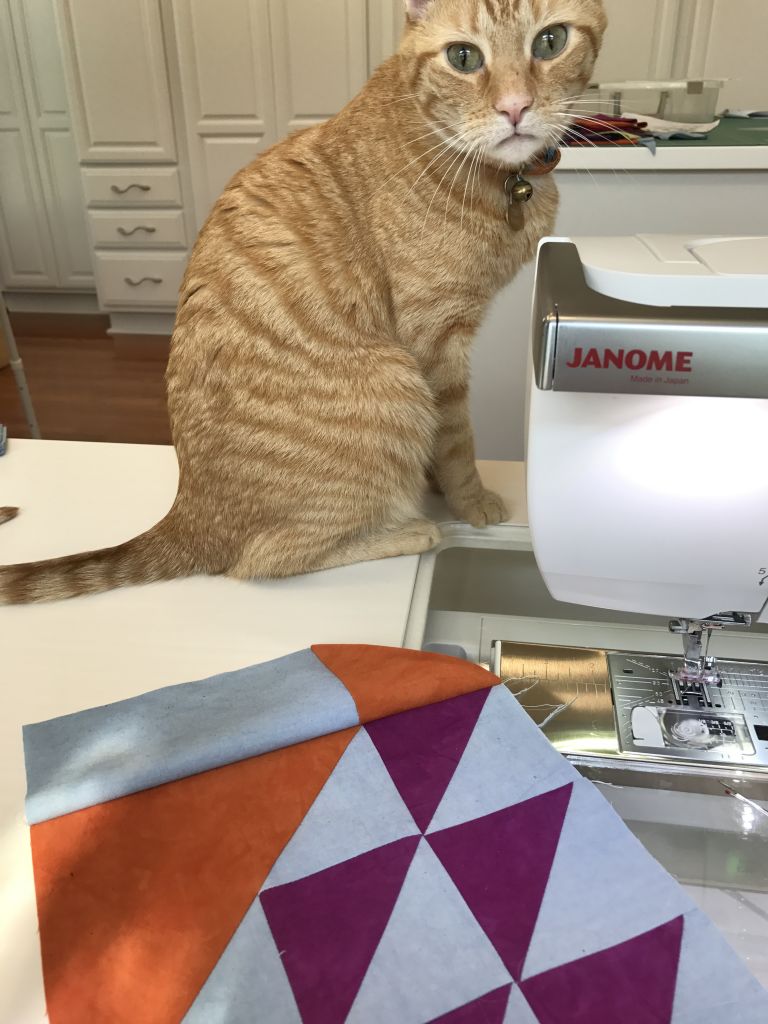 And Toby was quick to point out that I had some "un-sewing" to do! Yep….even I make mistakes when I'm not paying close enough attention to how the units are supposed to go together.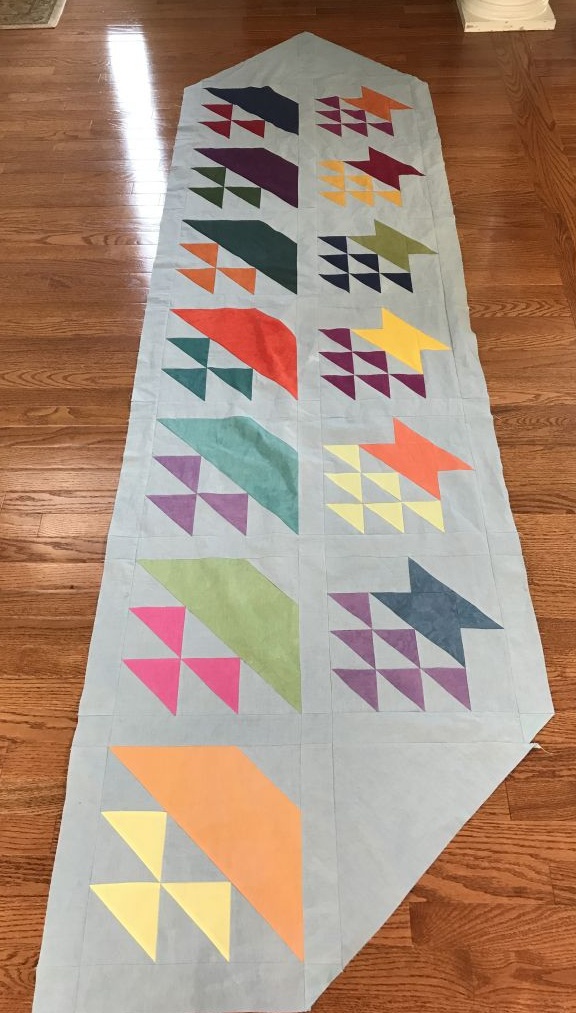 Although the blocks look a bit plain at the moment, by the time this version is finished, the quilting will absolutely make the quilt! I love the shading from light to dark that I've got going with the fabric placement within the blocks…..
And on the lighter side…..
For all you Game of Throne fans, this just totally made me laugh.