I absolutely love receiving emails from you with photos of your Pleasantville Quilts! You can see some of the other quilts by CLICKING HERE. I received the following email yesterday:
"I had written you that twelve gals in my guild (Thimble Pleasures Q. G. in Mendon, MA) were working on Pleasantville.  Here they are, taken at our 'Reveal Show & Tell' at our last meeting.  You can see how different people used different colored backgrounds and the various changes we made to the pattern. Evelyn Fudge (from FL) belongs to the 1st picture in the 2nd row and Jane's is the 4th row, 2nd one.  (She made a separate quilt with the outside border pieces.)  Mine is the bottom row, 1st quilt.  I made mine a little smaller so had to make various adjustments in the rows.  Everybody enjoyed making them and one gal is going to put all the e-mail conversations on the back of hers. We had so much fun. Shirley Bangma, Uxbridge, MA."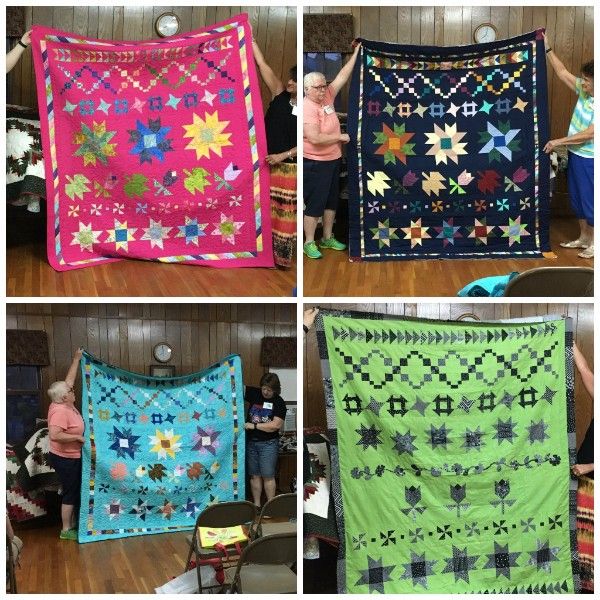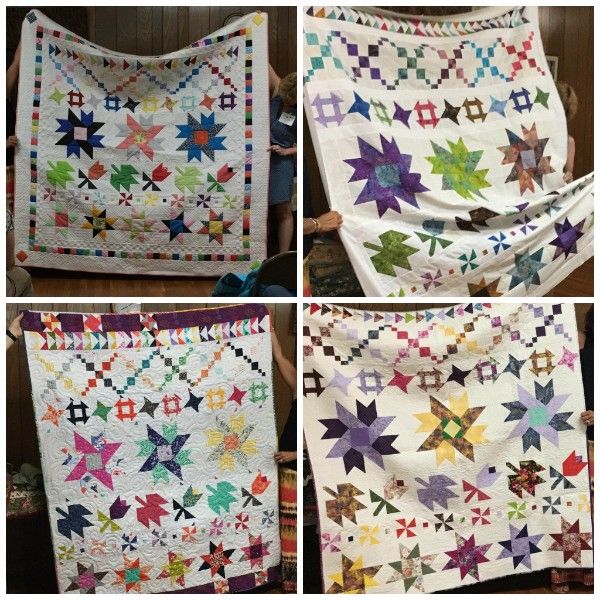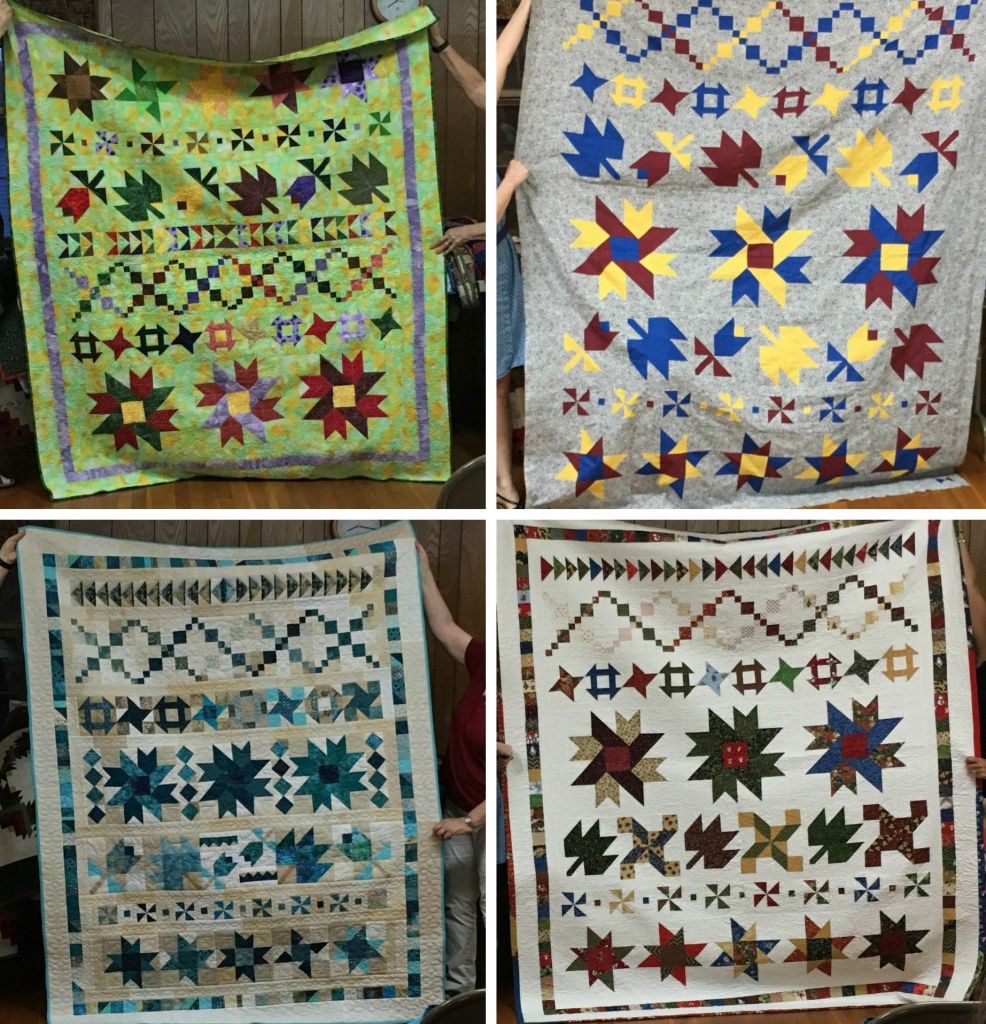 Thank you, Shirley, and ALL the talented quilters of your group! Your quilts are simply gorgeous and seeing them is such a pleasure!