I put the finishing stitches in this quilt today. With every stitch I said a heartfelt prayer for a very dear friend of mine who is bravely battling pancreatic cancer. I'm asking you to say a prayer for my friend, Eric, as well.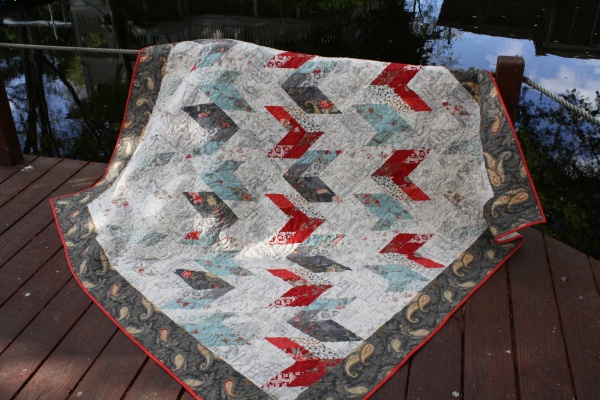 This quilt is meant for him to use. To wrap himself in warmth, love, comfort, and hope. I put a message for him on the back: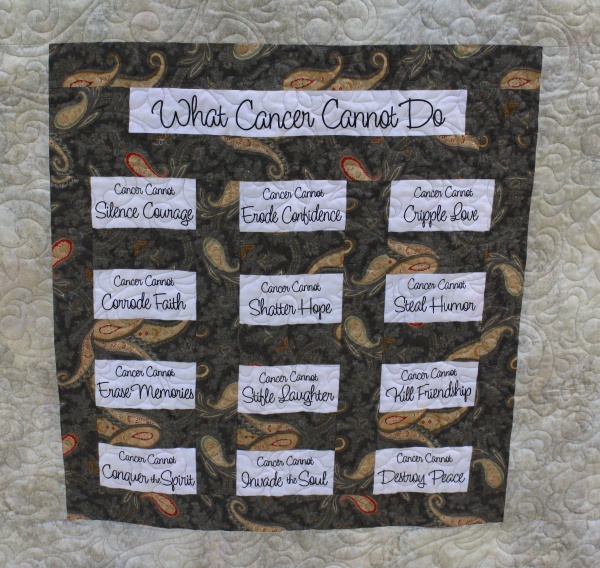 I'll send it to him tomorrow. In the meantime, I'm calling all prayer warriors out there to join me in holding Eric up in prayer! Would you take a moment right where you're at and say a special prayer for Eric? It would mean more to him, his lovely wife and son than you could ever know.
Thanks so much.
Blessings and peace, my friends….