I have to share our son Andrew's super-cool accomplishment. Andrew is a senior at Liberty University working towards his Bachelor's degree in Digital Media. But this past summer while he was sheltering at home with us during the early stages of the pandemic, he decided (all on his own, I might add) he wanted to make a quilt large enough to fit his bed. Andrew is a tech nerd and loves Star Wars. So, I purchased a fat quarter bundle of Star Wars print fabrics online and told him I was here to help but he should just dive in and "make something." 
Andrew drafted the pattern, cut the fabrics, arranged them, and sewed the blocks on my Janome 9450. He loved how easy the machine is to use, the super bright light, and the automatic needle threader. The best comment he made though was when he said the machine didn't feel "girly" at all; it felt sturdy and perfectly normal for a guy to be using a sewing machine! That was unsolicited music to this Mom's ears!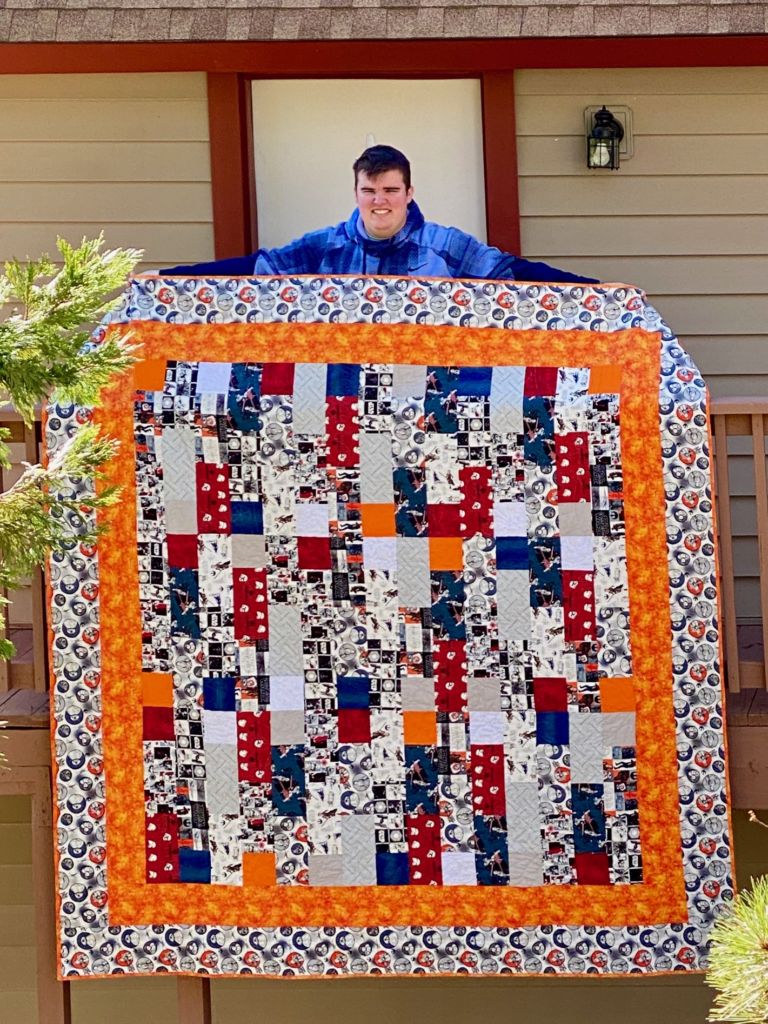 Andrew made the entire top and it measures approximately 90″ square — large enough to cover his queen size bed. He even measured, cut and sewed the borders! When he left to return to college in August, we sent the top off to my dear friend, Carolyn Archer, of Ohio Star Quilting, who added the coolest quilting motifs featuring a Star Wars death star and TIE fighters. Andrew beamed with pride when his quilt came back right before Christmas.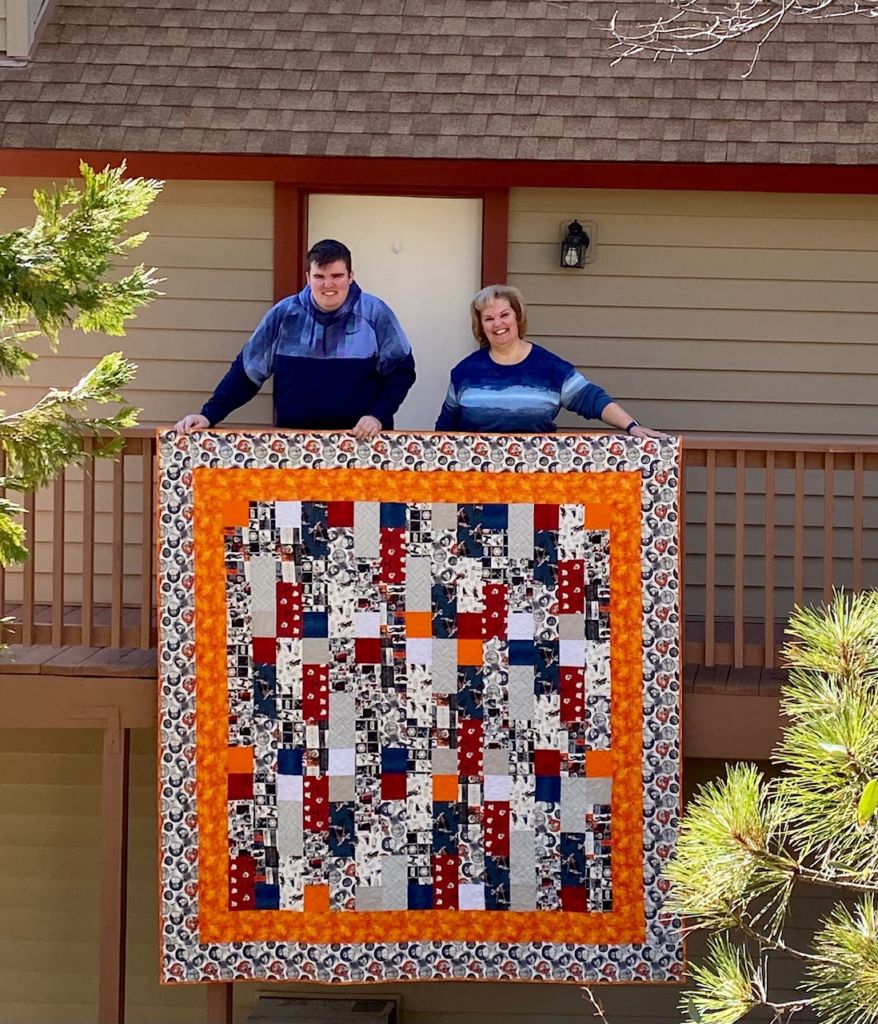 This Mom's heart is proud. So, so proud. Great job, Andrew!