…its time for an update!
I've got lots to share with you all, so I hope you have a few mintues to spend with me. It has certainly been a busy, exciting, wonderful week! My 2010 teaching/traveling schedule got off to a great start as I traveled to Indiana to present a workshop and lecture to the terrific members of the Bloomington Quilters Guild.
My dear friend and longarm quilting guru, Carolyn Archer (Ohio Star Quilting — you all know her from some of the gorgeous quilts she has quilted for me) drove from Lebanon, Ohio and picked me up at the Indianapolis airport. Carolyn lived in Indianapolis as a teenager so it was fun for her to show me around some of her old haunts. We stopped and had lunch at a local landmark pub called the Aristocrat and the food was absolutely delicious! (The pork tenderloin was the best I've ever tasted!)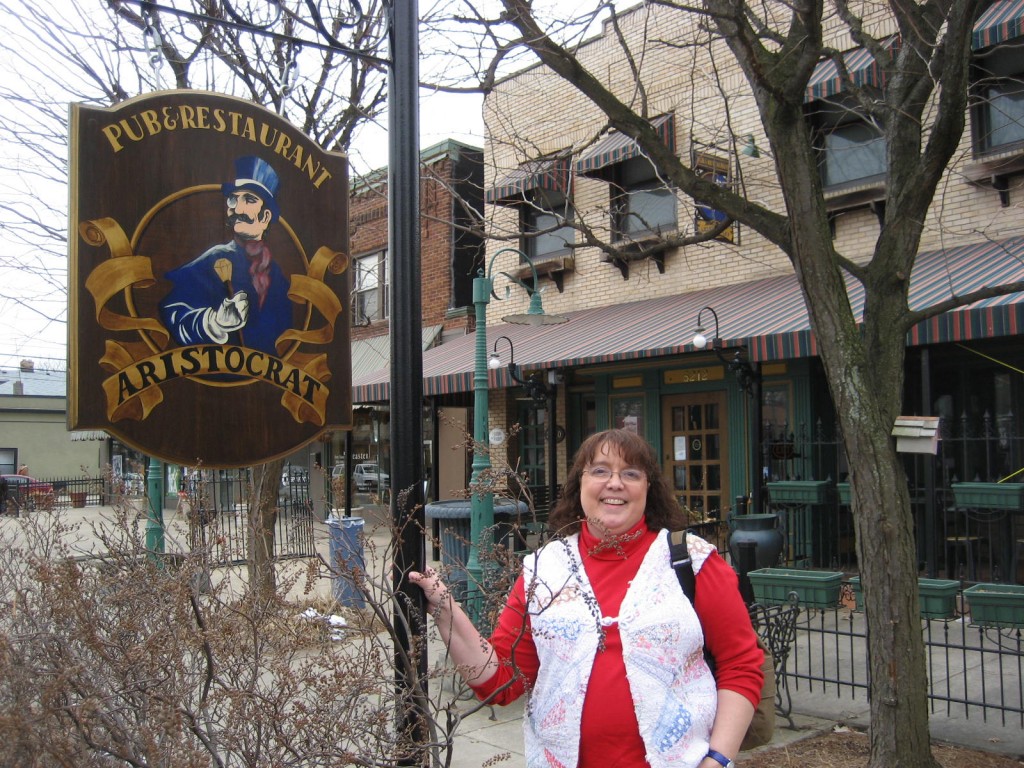 We shopped at three amazing quilt shops in the area, including Shiisa Quilts (thanks, Janet, for all your hospitality!)  and I found some gorgeous goodies I simply couldn't pass up.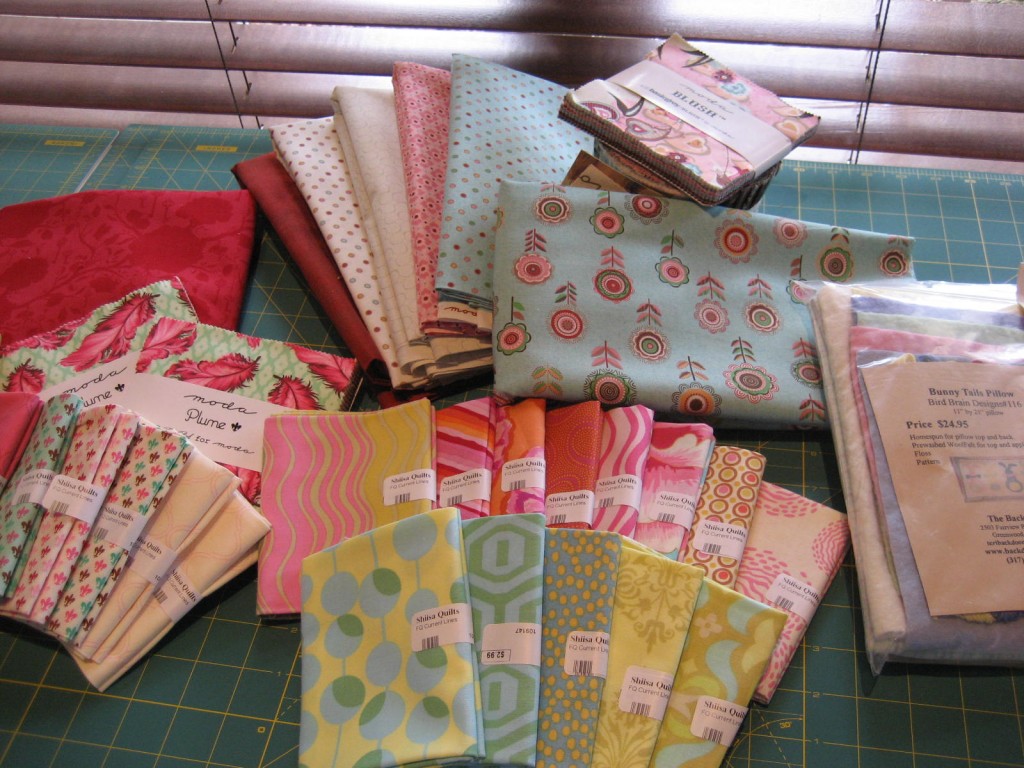 After dinner with Janet Mease and members of the guild board, we arrived for the meeting. Ladies, I simply can't thank you enough for such an enthusiastic welcome! I loved being a part of your group for the evening; there is obviously a lot of talent and dedication as evidenced by the amazing quilts at Show and Tell (always my favorite part of any guild meeting.) I had a fantastic time sharing my lecture and presentation, "View the World with a Quilter's Eye." You were all so warm and gracious!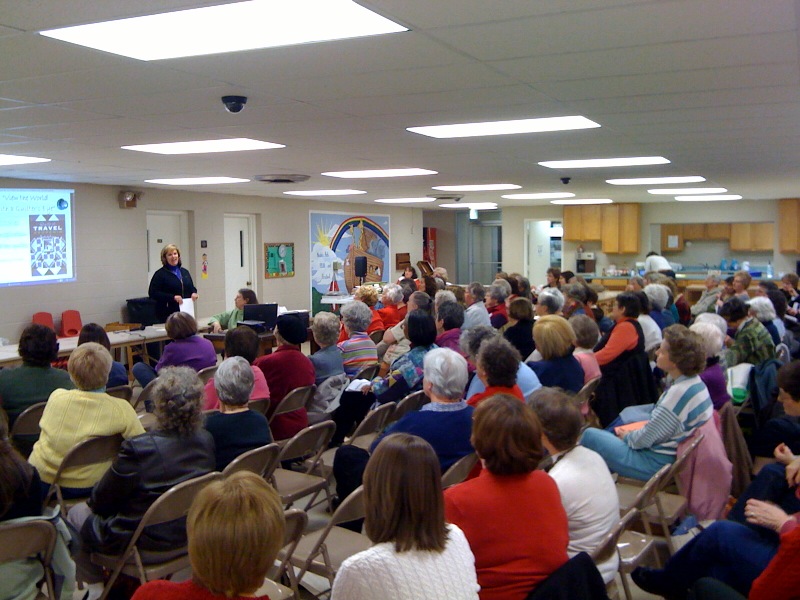 After the guild meeting which was truly energizing, I spent the rest of the evening with my nephew Scott and his darling wife, Sophie. It was fun to see their new home, and I loved their cats, Cream and Crimson! (Thanks for making me so comfortable you two. Kiss the kitties for me!)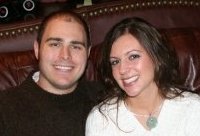 The next morning, I taught one of my favorite workshops: Perfect Pinless Pinwheels and Flying Geese. The gals in the class loved my technique using the Easy Star and Geese Ruler to make pinwheels without the use of pins, and I loved seeing those Oprah "ah-ha" moments when their points turned out perfectly!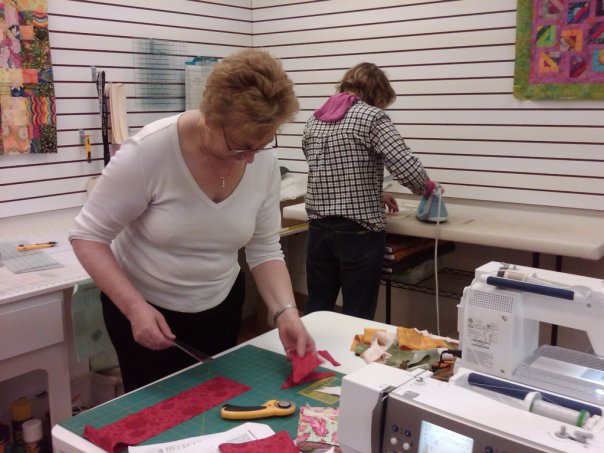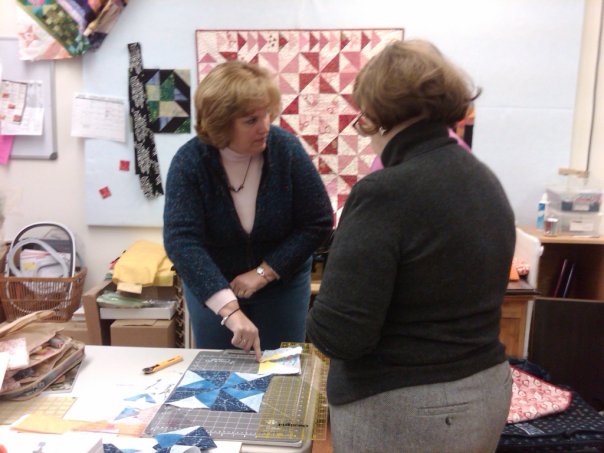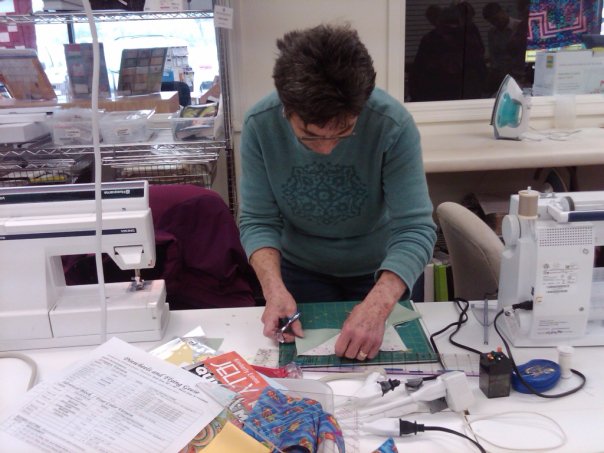 To all the ladies in the class: as promised, here is the photo of how the pieced units should line up before pressing the seams. The unit on the left should have the seam pressed toward you and the unit on the right should have the seam pressed away from you. See photo below.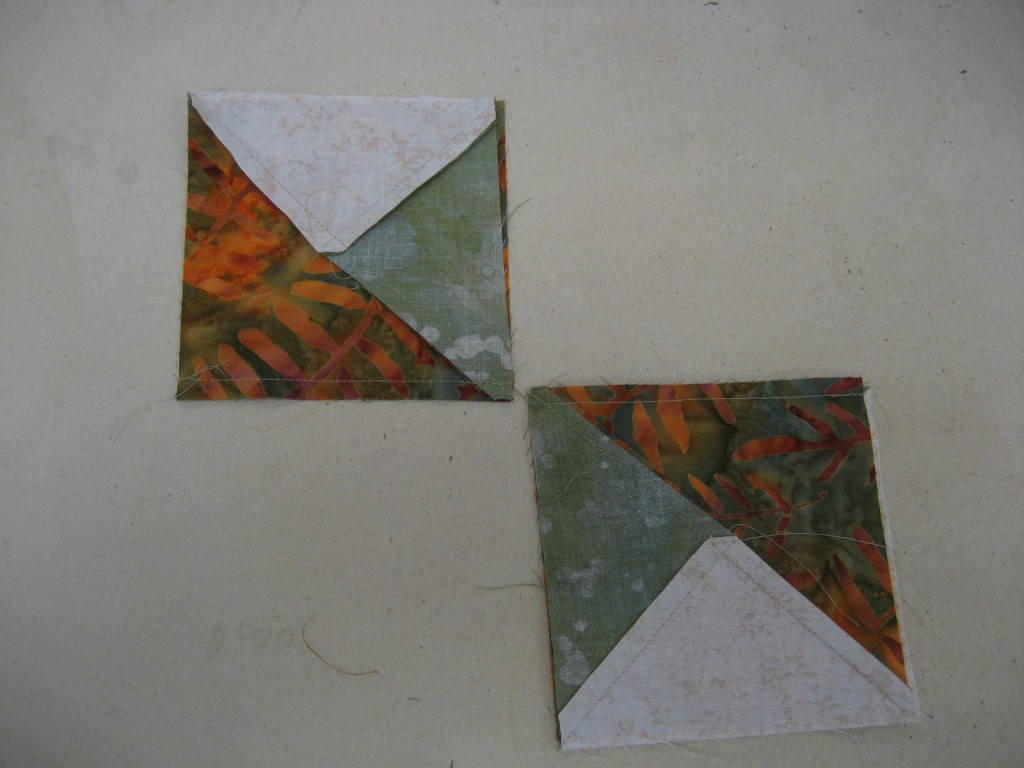 Ladies — you were all just wonderful! I hope you had as much fun as I did. Your creative energy was phenomenal! Thank you for joining me in the workshop. And thank you, Janet, for the use of your light, bright classroom. What a treat to teach in such a lovely classroom.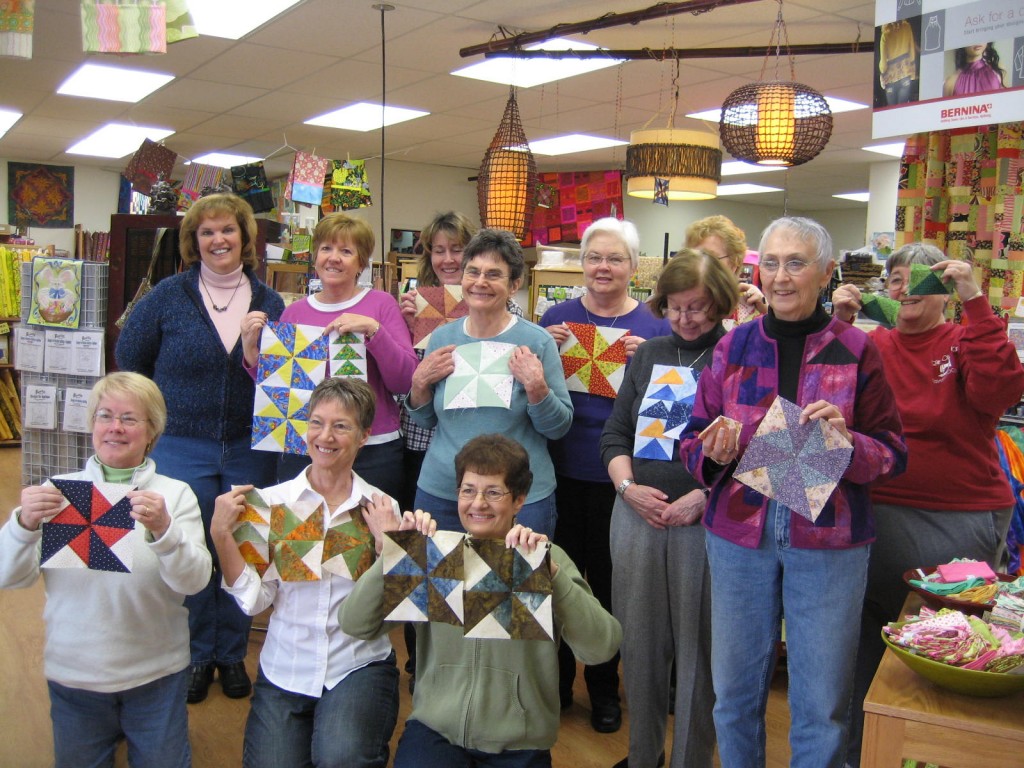 Now let's see. It seems like there were some other things I wanted to share. Oh yes, I remember. Have I introduced you to the newest member of our family? Recently, we adopted a new kitty from the local humane society. Snickers (l), meet my lovely blog readers. Readers, meet Snickers. She and Poppy (r) are becoming great friends. And yes, Poppy found her way inside the quilt on the ironing board all by herself. (I know you were wondering….)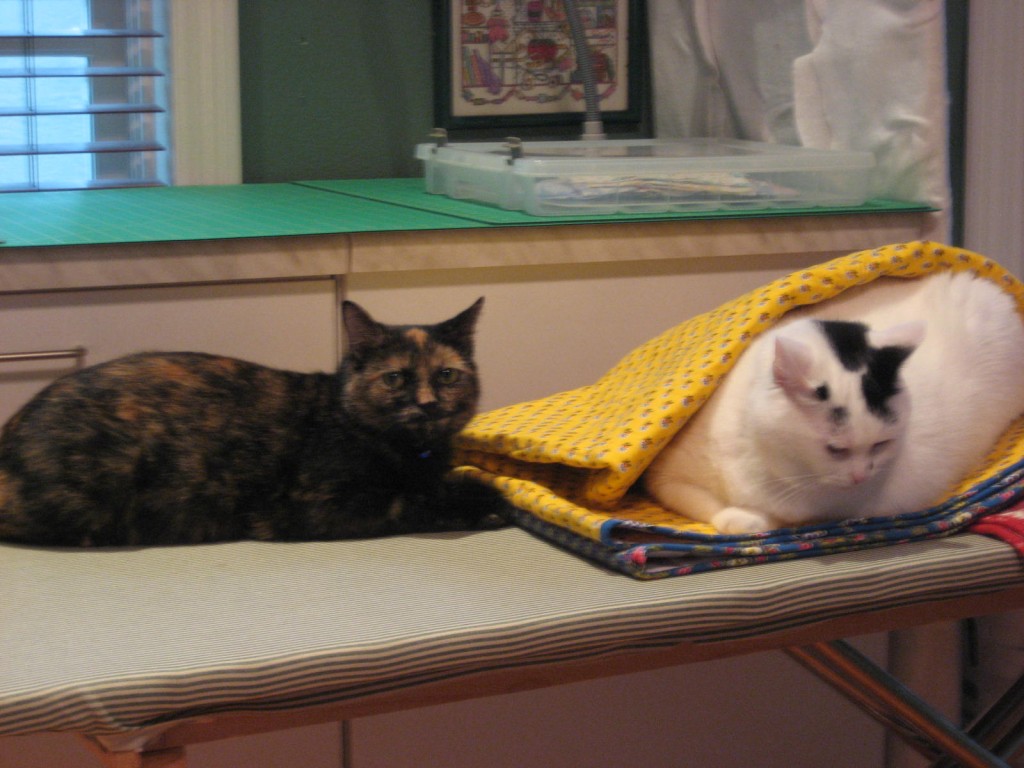 My quilting buddy, Charm, stopped by to show me the absolutely gorgeous quilt top she "whipped up" with the leftover bits from another quilt she made recently. She made this one to go on top of a circular bedside table. I love that she perfected the same pinless pinwheel technique I taught in Bloomington. Perfect points, no pins! Her version looks more like hourglasses than pinwheels because of her clever fabric placement, but the technique is the same. Charm — your quilt is glorious! Well done, you! (Of course, the moment we put the quilt on the floor to take a photo, my crazy kitties appeared from out of nowhere to inspect it up close and personal.)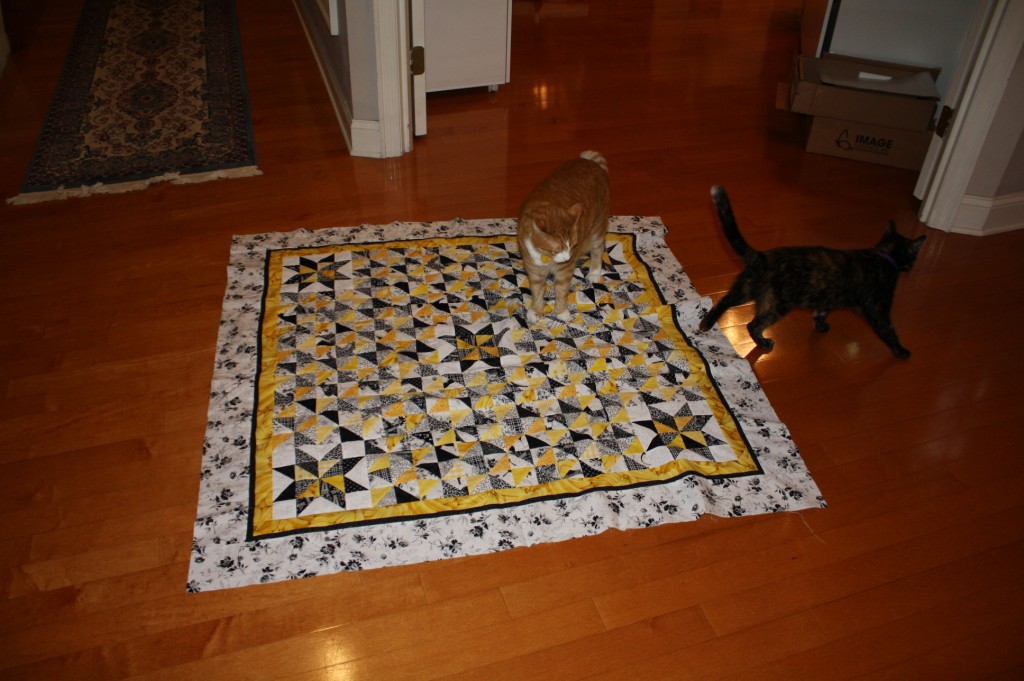 Here's an interesting tidbit to share. Marge Boyle, who is the Director of Sales and Marketing for the American Quilter's Society, was recently featured in an article. Click here to read it, but pay special attention to the book on the table behind her in the photo. Recognize it? (Smile….) And speaking of the AQS website, if you have a copy of my book, would you mind going here to write a little review? Gosh, I'd appreciate it so much! If you're feeling extra ambitious and have a few minutes to spare, I'd love it if you'd write a review for Amazon, too. (Thanks mucho!)
And speaking of reviews, my new book, Jelly Roll Quilts and More has received another great review.   You can read Ami Simms' review in her current newsletter here. I'm honored and truly thrilled!
Although I loved being in the midst of so much quilting fun up north this week, it sure was good to get back to these guys. Gosh, I missed them.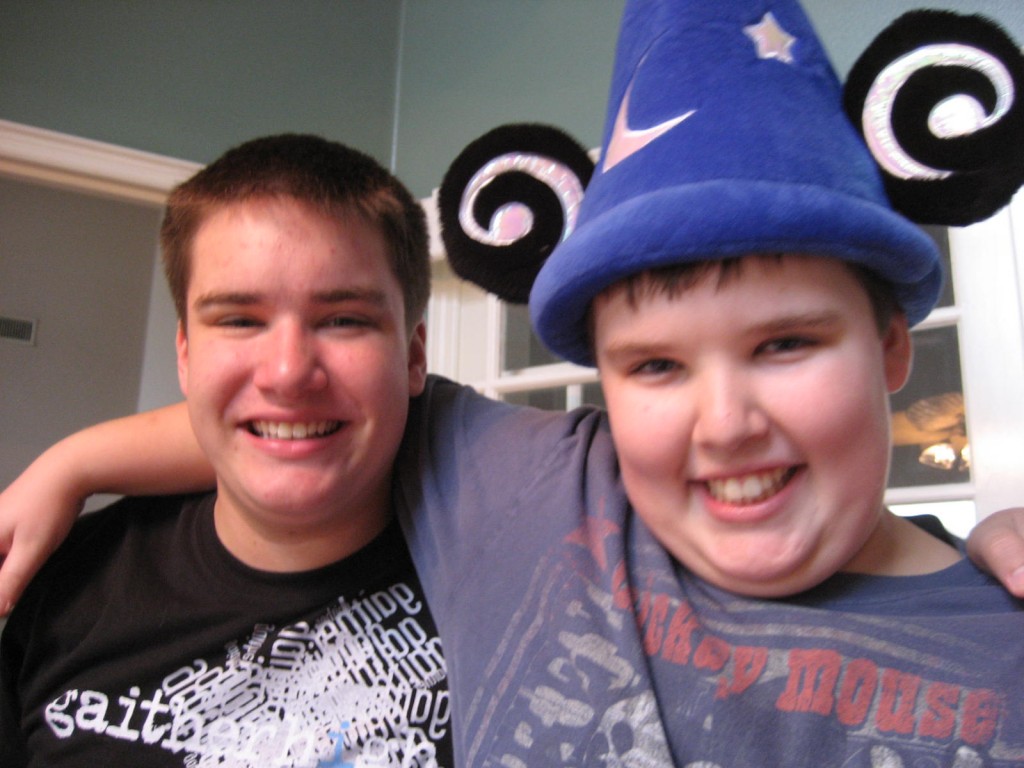 In fact, even though I had loads of work to catch up on and a zillion emails stacked up in my inbox to answer, when my guys asked me to join them for a game of Scrabble this afternoon, I simply couldn't say no. Can you spell Q – U – A – L – I – T – Y       T – I – M – E? (I love making memories. Good stuff, I tell ya.)
So that's my recap in a nutshell. I'm really tired at the end of this busy, ultra-hectic week, but it's a GOOD tired. And tomorrow I'll get to have even more fun because I'm teaching an all day mystery quilt class at Scrap and Sew. The students are really going to love this mystery I've designed for them, and I'm going to love being around all the creative energy that will be flowing all day long. I can't wait!
Have a great weekend everyone!