My brother, Bill, passed away one week ago. He was 70 years old. 
His passing has hit me very hard emotionally. From the time we found out he was battling cancer until he passed away was only 15 days. I'm still trying to process everything and it's tough. I'm finding it difficult to gain closure.
Although Bill was fifteen years older than me, we were close while I was growing up and all through my college years. I have so many great memories with him during that time. He took me tobogganing when I was a little girl and taught me how to ice skate. When I learned how to drive, he taught me how to drive a stick shift in his brand new Mustang.
When I was getting ready to graduate from college, he bought me a beautiful class ring; a ring I still wear on my right hand today.
Bill was smart, sensitive and really funny. Several people have reached out to me with their own wonderful memories which have been a great comfort to me. My sister-in-law's sister, Paula, told me she and Bill used to recite lines from the movie, Young Frankenstein, and laugh for hours. My Mom's best friend, Helen, shared her memories about Bill's fondness for all-things-chocolate, like Mom's homemade fudge she would make every year at Christmastime. In order to hide her batches of fudge from Bill, she would hide them in the bottom of our grandmother clock so he wouldn't find the stash and eat it all before the holiday! 
Later in life though, for reasons too complicated to discuss and quite honestly I don't understand, he chose to distance himself from our family. Despite my repeated efforts through the years to reach out to him and regain the close relationship we once had, he chose to remain apart. Families are complicated, and ours was no different. There are multiple sides to every story. Oh, how I wish we could have healed the rifts and hurts long ago. All I can be sure of is that I did everything I could to mend those fences.
My other brother and I were stunned to hear from him only a few weeks ago with the news he had stage IV cancer. And right before he passed away I tried to talk him on the phone but unfortunately, he was unresponsive. His partner was kind enough to read all the cards and letters I had sent and he assured me that Bill knew how much I loved him. That is truly some comfort, but still….. my heart hurts. There are many unanswered questions, unresolved feelings and the ultimate, "why?"
Those questions won't be answered on this side of heaven. So I choose to dwell on the happy memories and fun times we shared earlier in my life. And there were plenty of those happy memories. 
Rest in peace, dear Bill. I loved you then and I love you now. Forever. 
William Lee Wallace, August 6, 1949 – November 18, 2019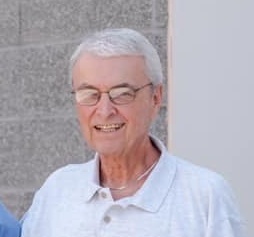 If you knew my brother and have any memories you'd like to share, please do so either here or email me privately at moc.omnieylrebmiknull@ylrebmik. Those memories will help with the grieving and healing process and I'd be ever so grateful to hear them. Thank you.
UPDATE: I want to sincerely thank each and every one of you for your kind comments, prayers, and wishes for the passing of my big brother. I have read and cherished each and every message and I truly feel the love and kindness you are sending my way. Many thanks. My life is so blessed to have friends across the miles like YOU.