We paused to pay tribute to those who lost their lives in the service of their country. We prayed for those who have served and are serving still.
Then we played.
My folks came to spend the day with us by the pool. Fun times, I tell ya.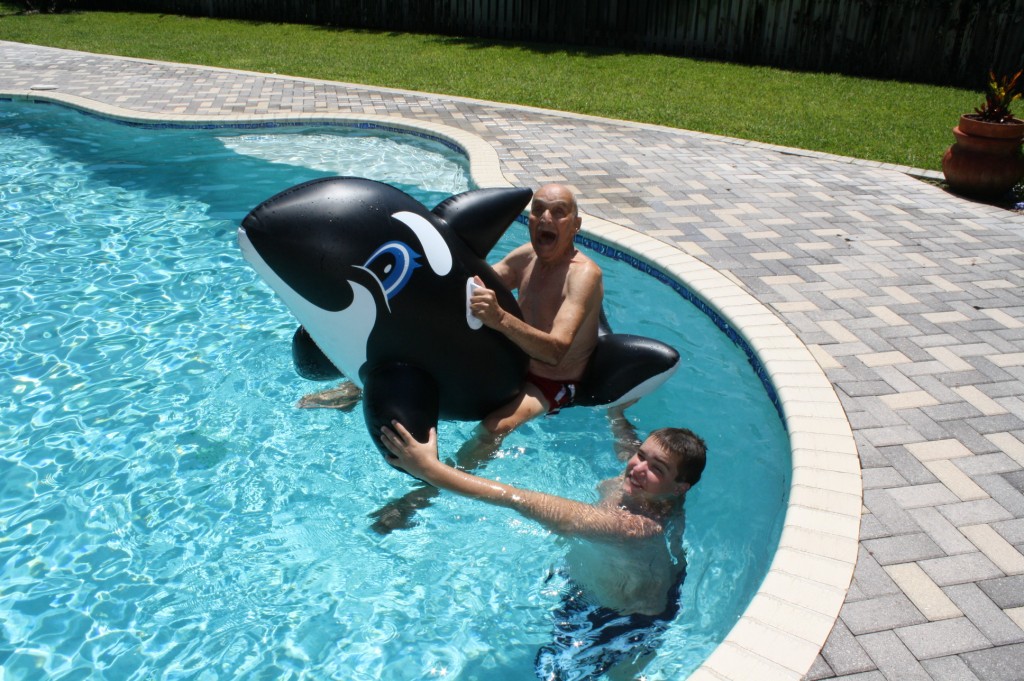 I'm not sure who was the bigger kid.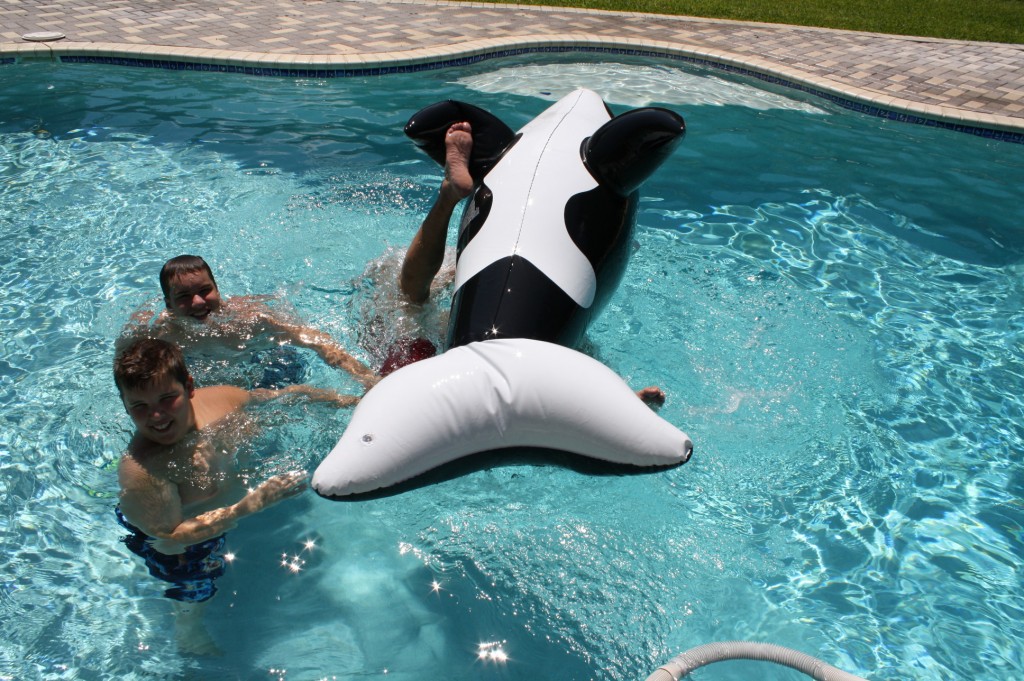 I think it is a little harder to stay afloat on Shamu than it looks.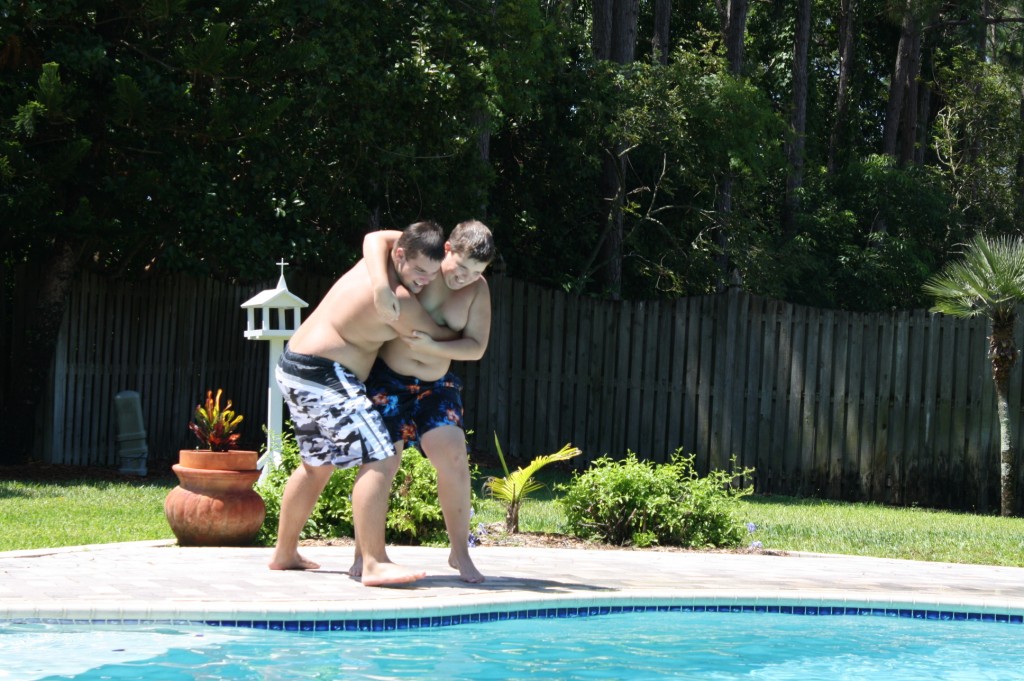 The poolside version of King of the Hill.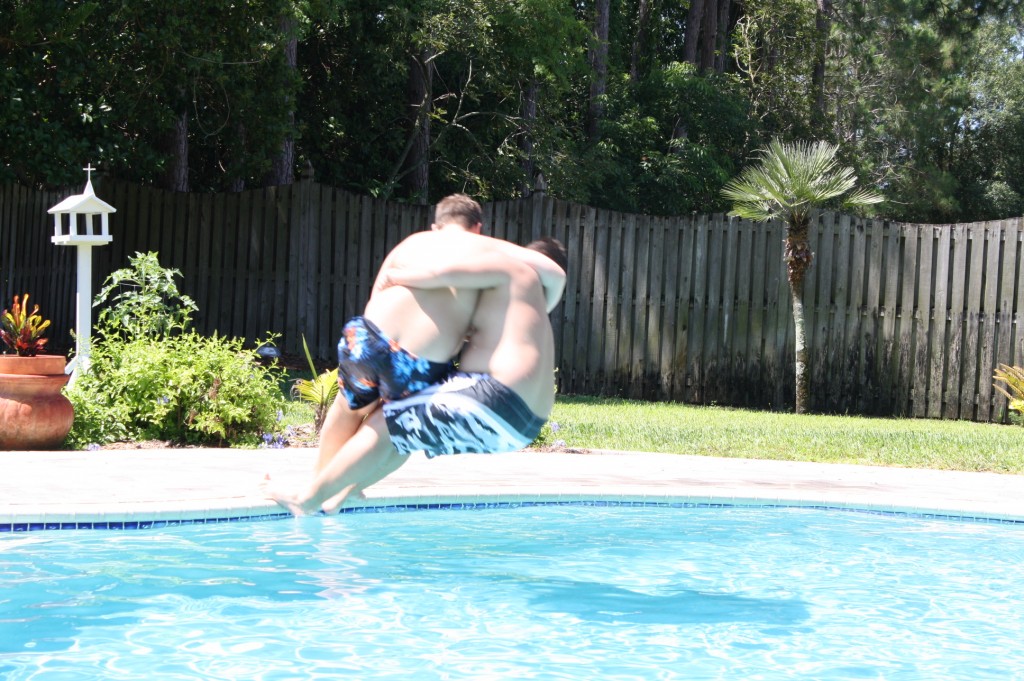 No clear winner this time.
There must be a DNA link between boys and cannonballs. I'm convinced.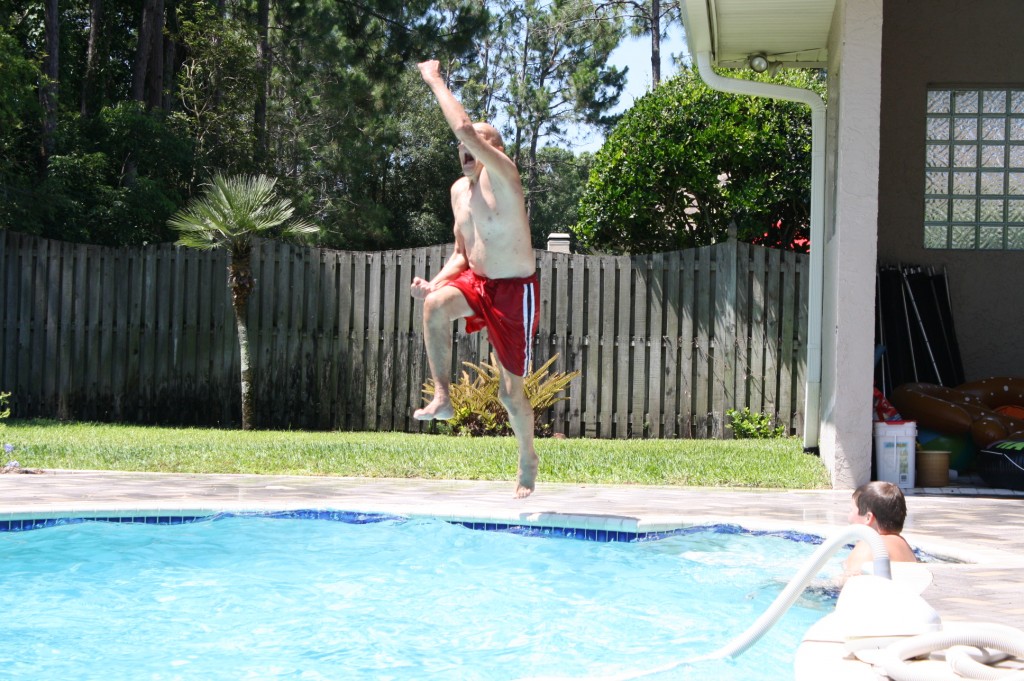 Even older boys.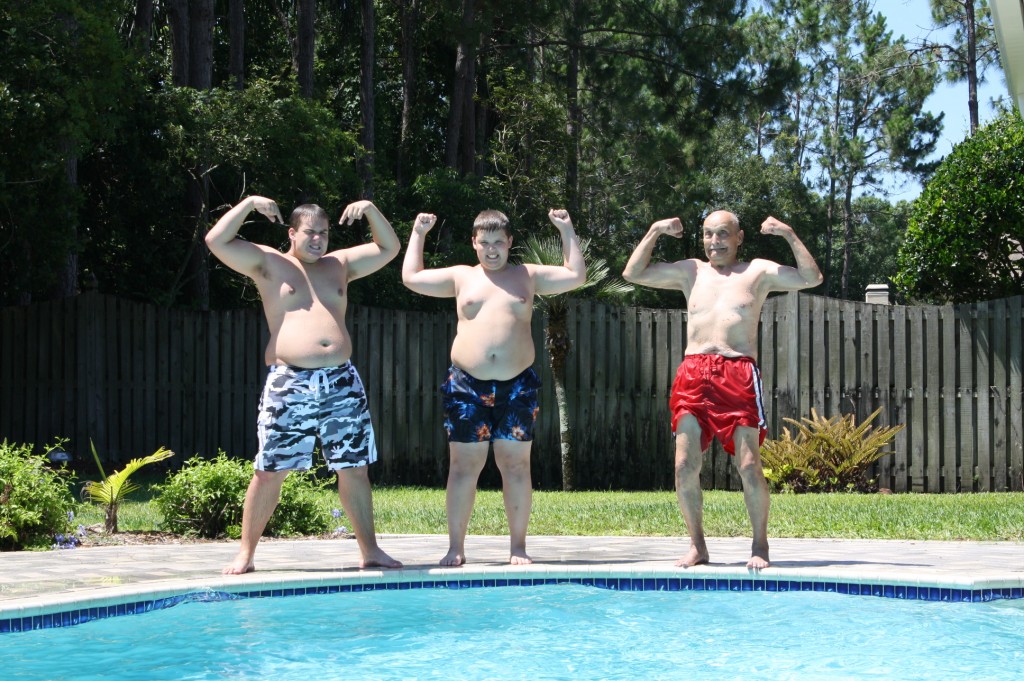 It's good to have muscles.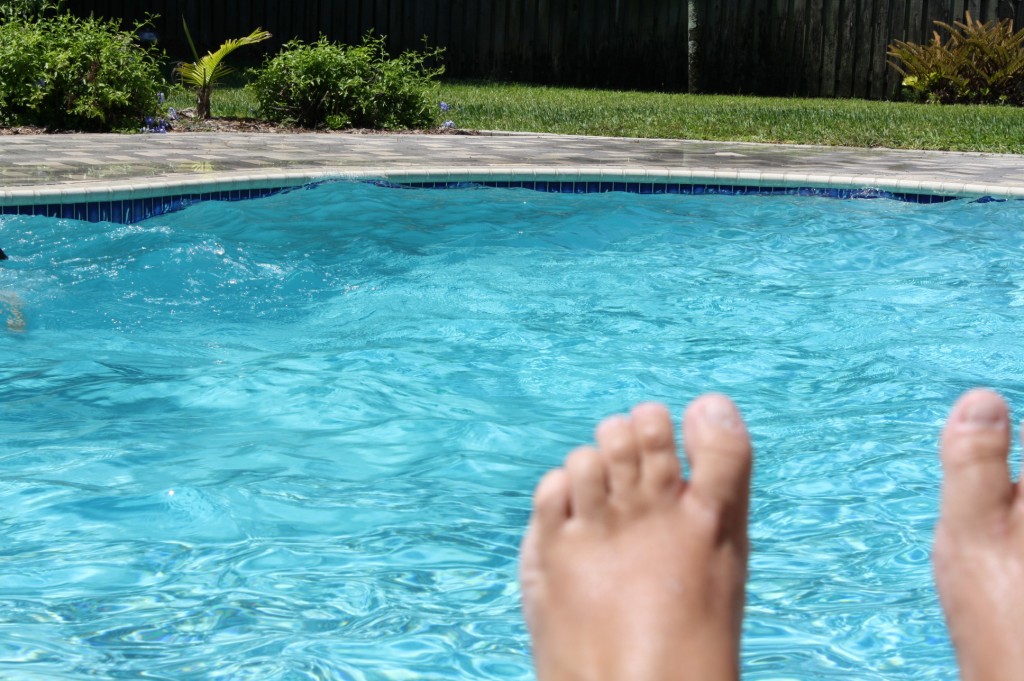 Personally, I preferred my vantage point to all the action.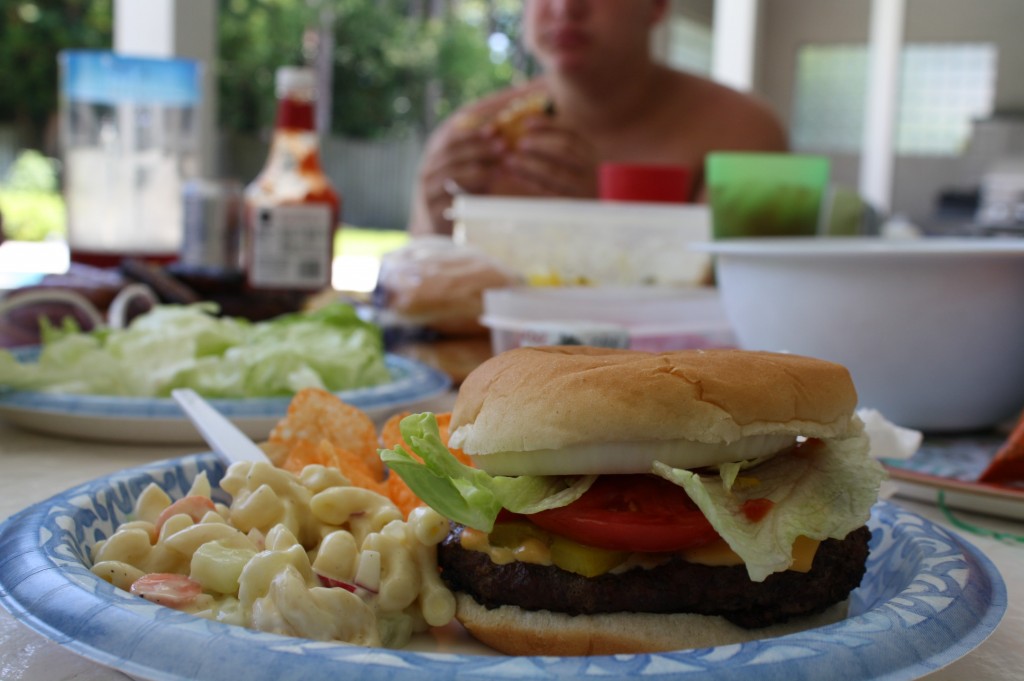 It just wouldn't be a traditional Memorial Day for our family without hamburgers and hot dogs cooked on the grill, with macaroni salad on the side. And yes, it really tasted as good as it looks. Just in case you were wondering…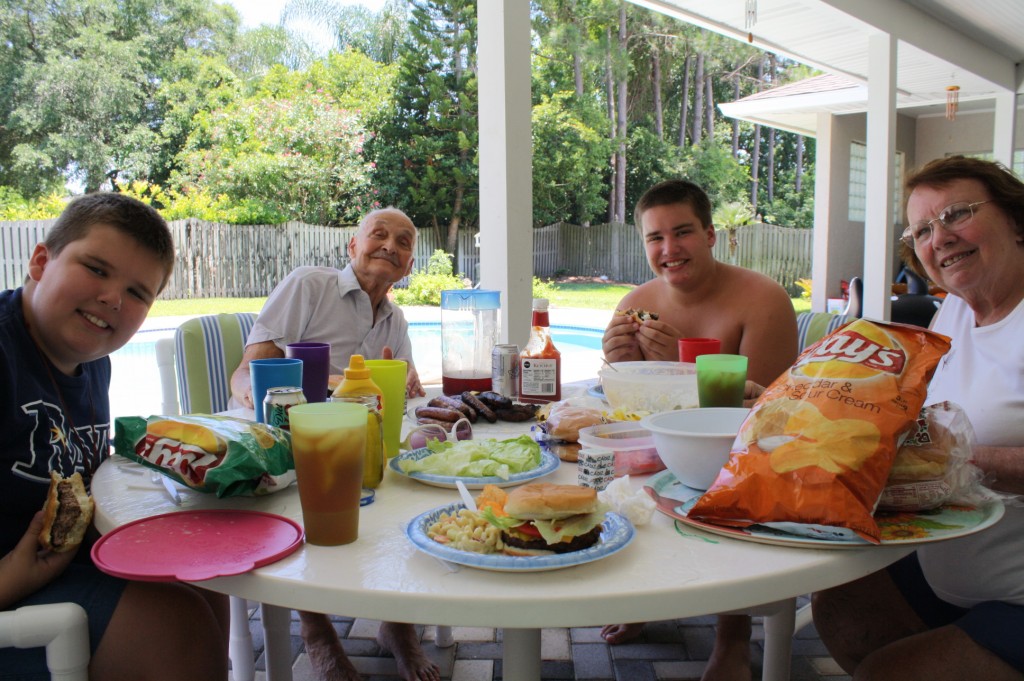 I love my family.
We all missed Kent, though. (Sigh.)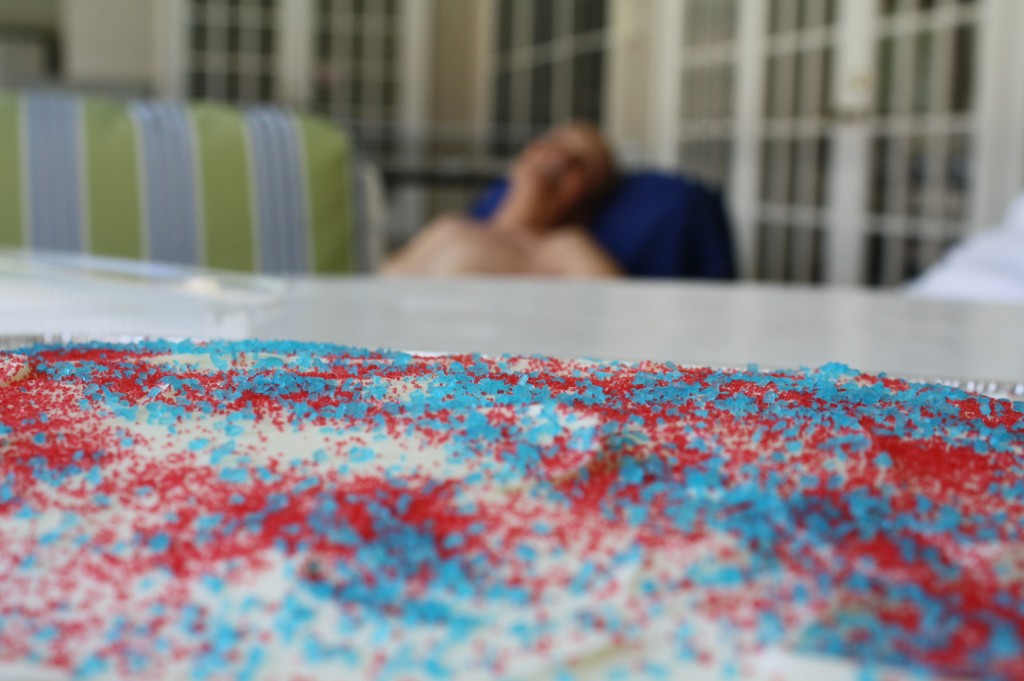 The perfect way to spend the late afternoon after a day in the pool and a picnic. Homemade cake and a nap in a lounge chair. Aaahhhhhh.
Happy Memorial Day everyone!
PS…. If you haven't stopped by to read my blog lately, be sure to check out my Quilt Market update in the last post!