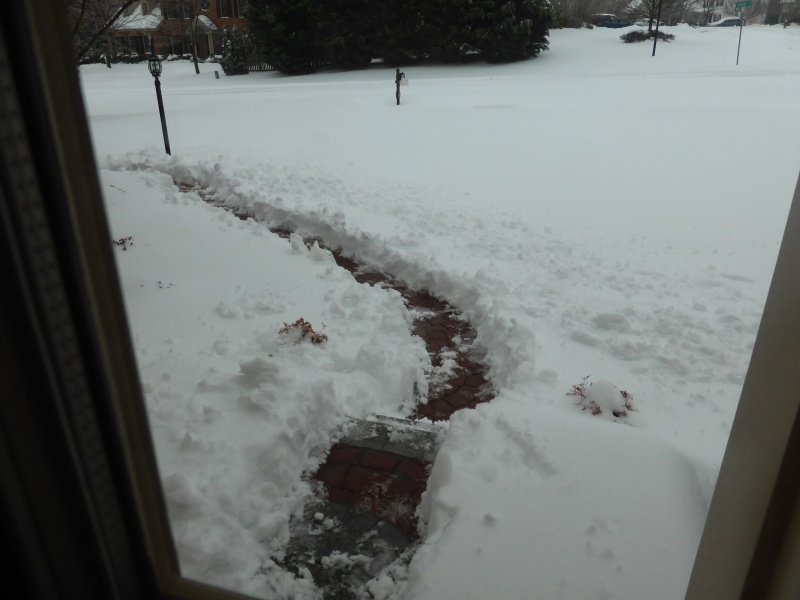 Winter isn't quite over and we were in the path (as so many of you were) of Winter Storm Pax. It began snowing around 9pm last night and we awoke to more than 12″ of snow! As of now, there are an additional 2 – 4 more inches of snow due to fall later today. Needless to say, the DC metro area — as is much of the east coast — is all but shut down and everyone is hunkering down at home. But really, isn't that a nice place to be?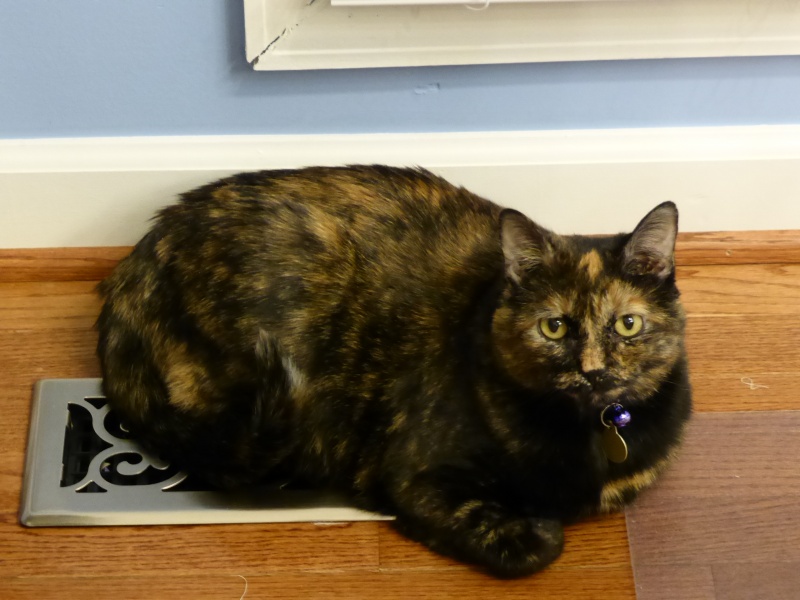 I made homemade meatballs this morning and we enjoyed meatball subs for lunch. Yummy! The kitties found ways to keep warm (I think every available floor heating vent was occupied for awhile this morning) and sweet little Divot only ventured outside long enough to take care of business before running to come back inside.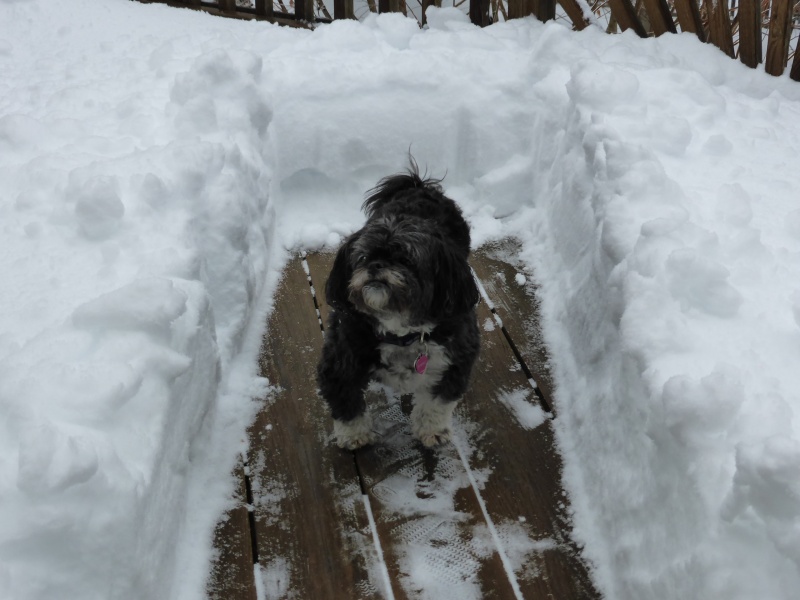 The kitty condo was also a favorite hangout for the felines today.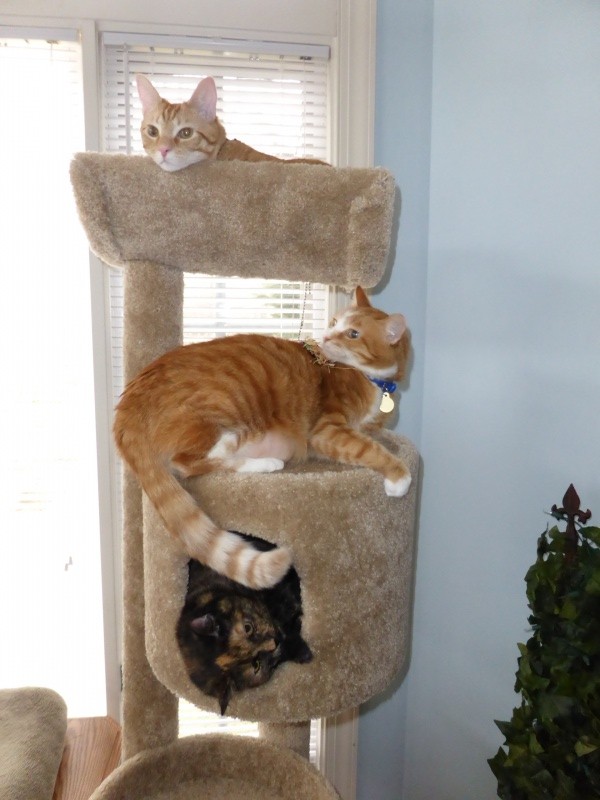 I've been oh-so-busy preparing for a trip to Denver soon to film my third Craftsy class! I can't tell you the name of the class just yet, but you won't be disappointed! I've created a knock-out curriculum and exciting class projects that you'll be head-over-heels excited about while you hone your skills through each lesson.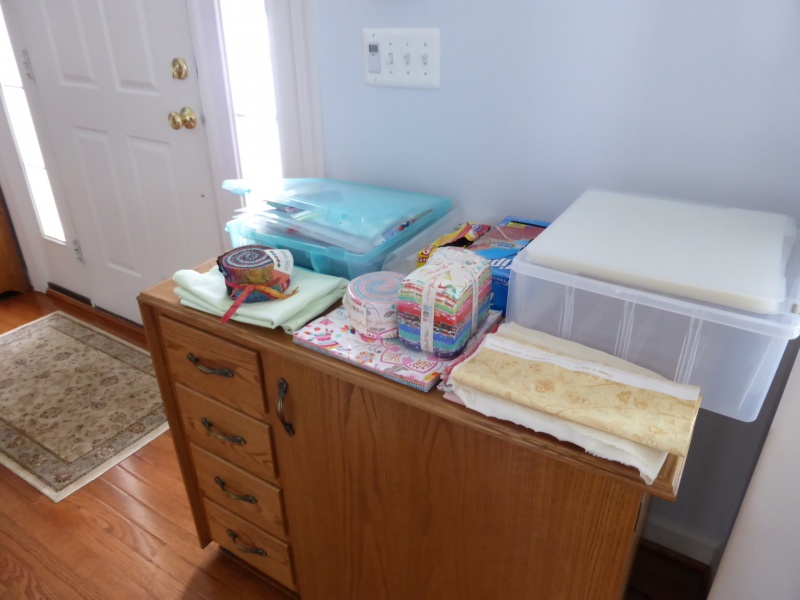 I chose Moda's Daydream fabric line to create the main quilt for the class.  The colors are so bright….so cheerful….so absolutely wonderful that it has felt like springtime in my studio even while the winter weather continues outside my window!
I probably shouldn't show you just yet, but here's a sneak peek of some of the blocks for one of the projects….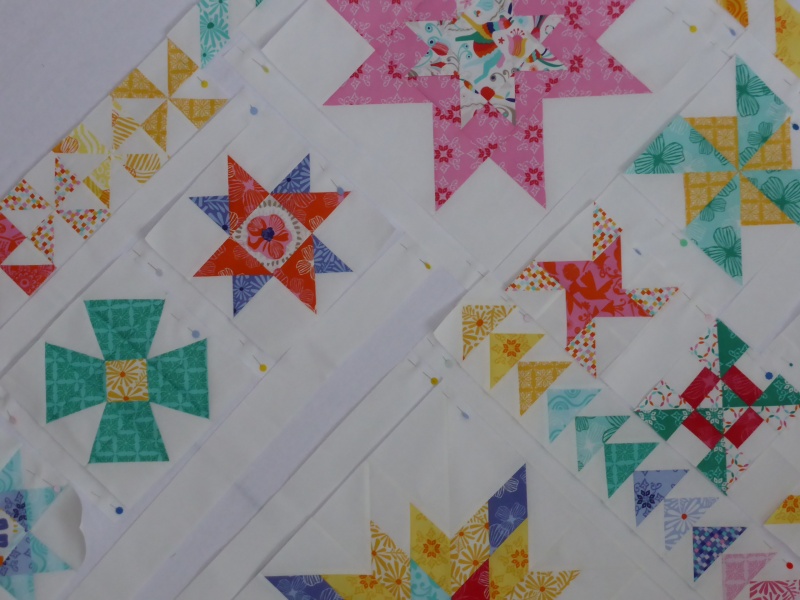 Jam-packed with skill building lessons through fun, stress-free piecing, this is one Craftsy class you won't want to miss!
I promise to provide more details as they become available right here on my blog.
Introducing new micro-serrated scissors available on my website!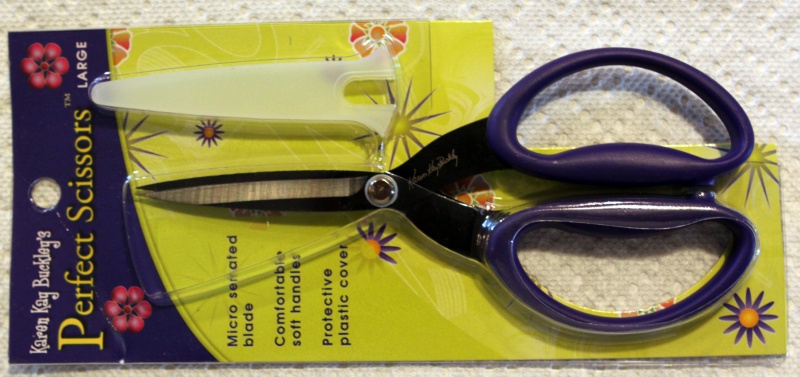 I've been using and LOVING my friend Karen Kay Buckley's fabulous micro-serrated scissors ever since she introduced them to me. Once you've tried them, you'll never want to go back to your previous scissors or snips; they are just THAT GOOD! In fact, I love these scissors and believe in them so much that I've decided to offer them to you through my website at www.kimberlyeinmo.com. Simply click here and scroll down to see the three available sizes! I have (and constantly use) all three sizes but if you can only buy and try one size, my advice is to buy the large size (shown above). They are the perfect size for cutting fusible web and fabric, but handy enough to keep right by your sewing machine to use as snips.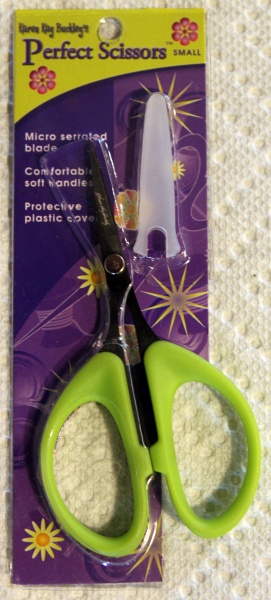 But having said that, I absolutely adore using my small snips for cutting threads and trimming dog ears from my pieced units.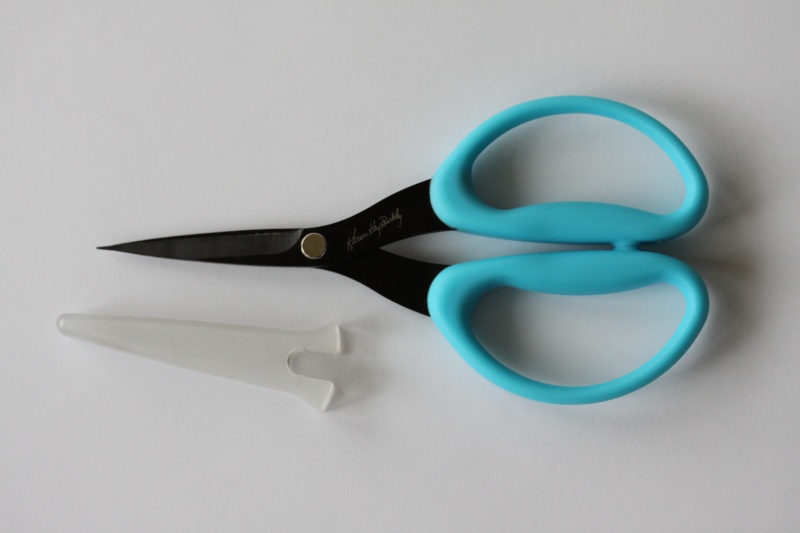 And then there are the medium-sized scissors. Sigh….. They are just wonderful for every type of task! So pick your size (or buy two or three!) and let me know what you think of them. You'll love the soft-grip handles and those micro-serrated edges are beyond sharp. These scissors are just awesome and I think you'll love them as much as I do!
Stay tuned….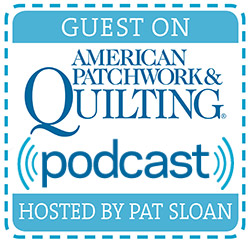 I've got exciting news to share and I'll post more about it very soon. I'll be a guest on Pat Sloan's next Internet Podcast for American Patchwork and Quilting Radio!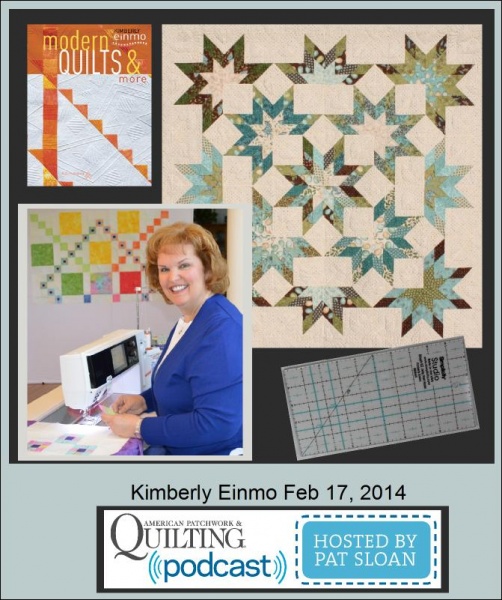 So wherever you are, I hope you are quilting up a storm and enjoying life. There is so much to be grateful for! (Yes, I'm still loving my ONE WORD for 2014.) How about you?