Last night, the clocks turned back one hour. For the next two months, the days will grow shorter and twilight will come sooner each evening.
I always look forward to this time of year with great anticipation. Why? Because of something the Danish call "Hygge." The word Hygge (pronounced "hoo-gah") is usually translated as "cozy" or a sense of "coziness". It's much more than warm lighting and flickering candles. Hygge is also a mindset or the purposeful practice of relaxation and being kind to yourself. For instance, when choosing to practice Hygge, you wouldn't go without your favorite food or drink, or embark on any sort of activity which might be emotionally overwhelming. Hygge food is comforting and soothing, although it can also be healthy – but think pastries, pies or soothing soups or casseroles. Hygge activities tend to revolve around handicrafts such as quilting, embroidering, knitting or crocheting. And don't you agree those types of creative activities are relaxing and soothing to the soul?
At this time of year, when the temperatures (even here in Southern California) turn a bit cooler, I light candles in the late afternoon and turn on the lights in my china cabinet as the sun goes down around dinner time for added ambiance. I also bring out my trusty Crock pot, which tends not to be used during warm weather months, for our favorite soups and stews. Oh, how I love smelling them as they simmer away during the day. And I enjoy cooking and baking especially when using warm spices and other traditional, autumn delights such as homemade apple sauce with a touch of cinnamon and yummy pumpkin pie. 
Recently, my friend Terri (@Theresa_Stavig on IG) in Cordova, AK, posted that she tried a new type of cookie in honor of fall and Harry Potter, called Butterbeer cookies. These sounded so scrumptious that I sourced a recipe from the internet and found this one, from Sugar and Soul. I followed the recipe exactly as shown except I added 1/2 cup of Butterscotch morsels to the batter before baking. Let me just say, these cookies are fabulous whether they are warm right out of the oven or frosty from the fridge. And they are 100% Mr. Kim approved.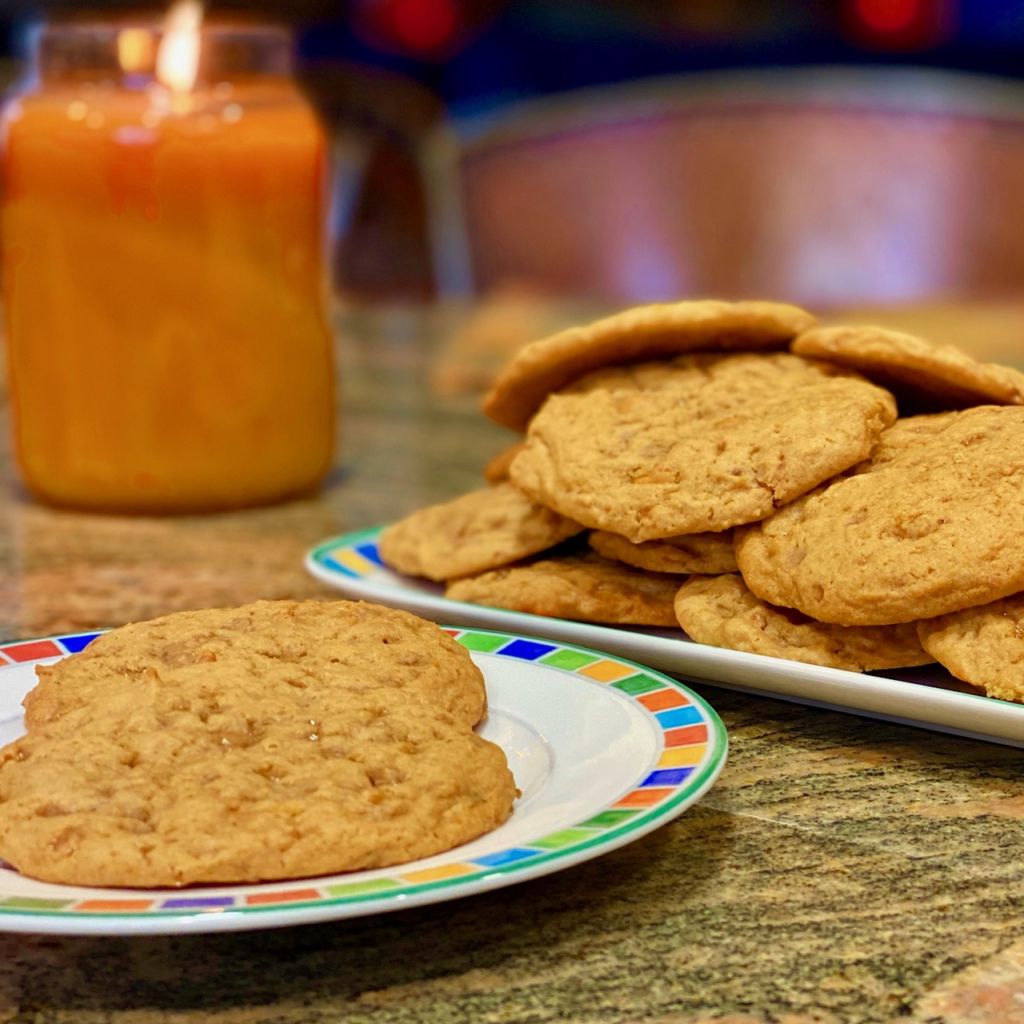 The other thing I really love about this time of year is the excitement and anticipation of the holidays. Thanksgiving is just a few weeks away and Christmas follows not far behind. Personally, I try to avoid listening to Christmas music or any red and green decorations until after Thanksgiving. It feels so much more fresh and enchanting then and besides, I want to soak up as much of fall as I can with all the warm gold, orange, burnt umber and bronze colors as I can during the next few weeks.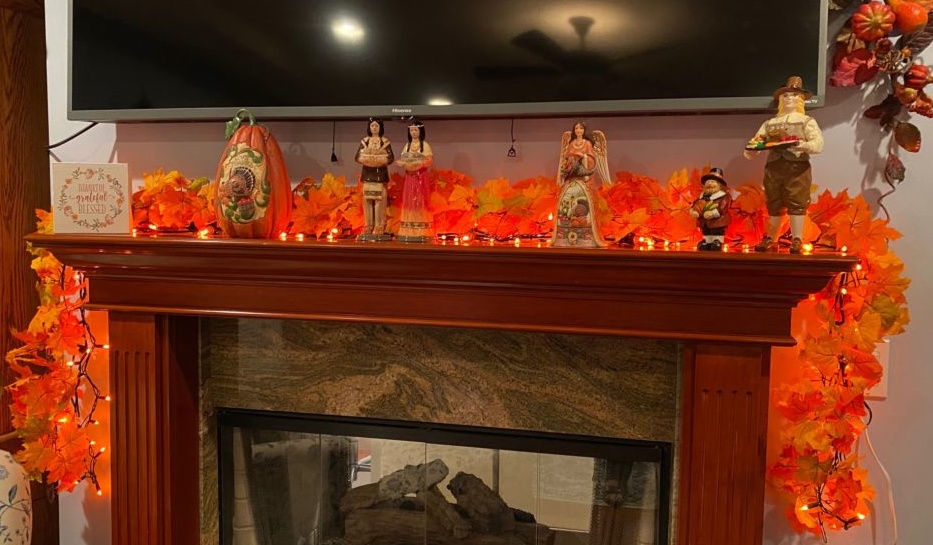 Do you enjoy autumn? What do you do to make your home feel warm and cozy? Are there any special traditions or tried-and-true recipes you pull out during this time of year? Many of you may have already been practicing Hygge without even knowing there is a name for it. I hope you'll consider leaving a comment to share what you like to do to welcome these shorter and cooler days. because I'd love to hear from you. And if you try the cookies, drop me a line and let me know if you love them, too!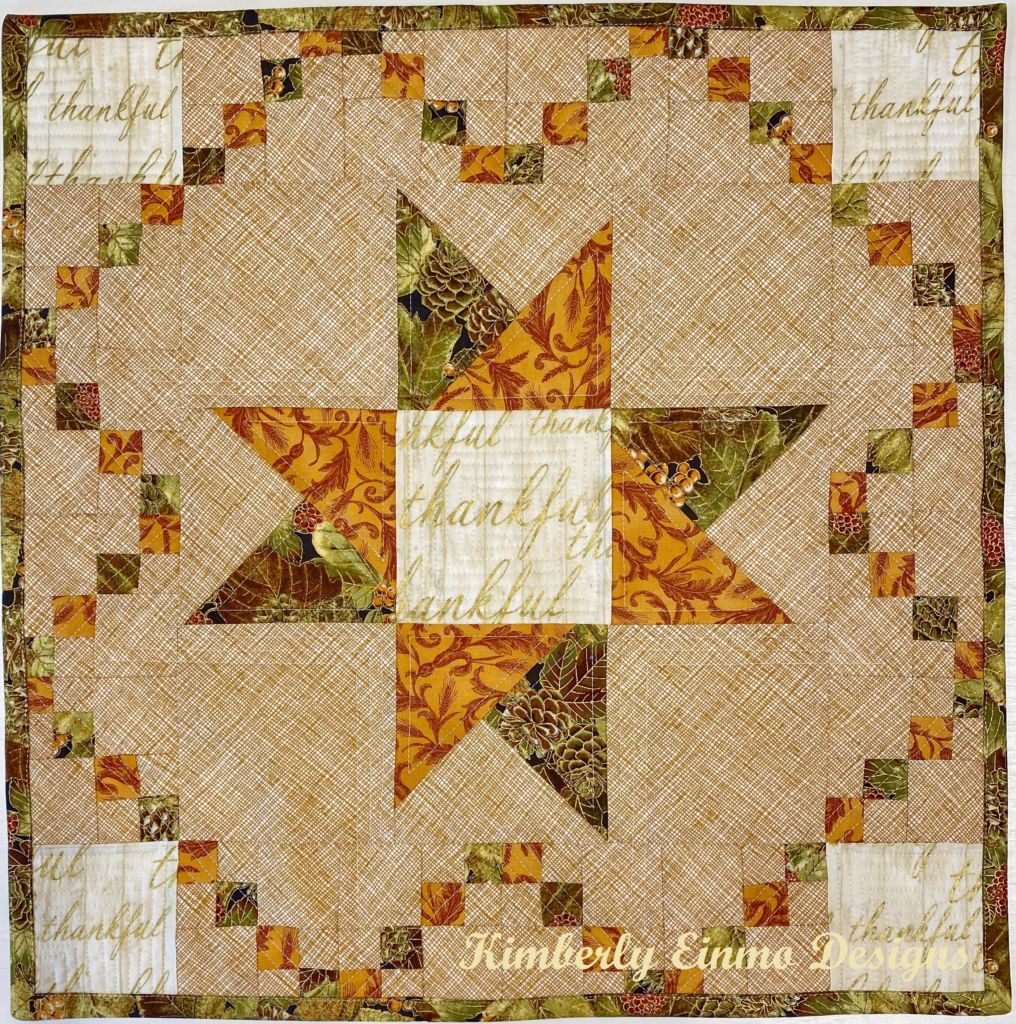 And don't forget — you can download my FREE Holiday Star pattern to make your own Autumn/Thanksgiving (or even Christmas!) door or wall hanging! Simply CLICK HERE.