(Disclaimer: LONG update ahead. I recommend pouring yourself a cup of tea or something cold to drink and pulling up a comfy chair because you won't want to miss any of this post!)
There's a lot to share so I thought I'd highlight a few of those things in this post. Around the same time that my Mom passed away a few weeks ago, my fun little quilt and feature technique called The Paris Stitch Project, for Janome, was released. I felt badly I wasn't able to promote it at the time it hit social media as much as I had hoped. But there's no reason why I can't share it now.
I've had the good fortune to work with the incomparable Dave LaValley, owner of Bittersweet Fabrics, in his Janome and Elna classrooms at several venues through the years. Dave is a terrific guy and a top Diamond dealer for Janome. It was because of Dave that I've had the good fortune to sew on a Memory Craft 15000 and Horizon 8900 for over a year. I decided to have some fun with the myriad of stitches on the 15000 and instead of creating the usual "stitch library" (a stitch-out of sample stitches), I created textured background squares using 50wt. cotton thread in colors that blended beautifully with the background fabrics I chose.
The Paris Stitch Project
To order your own machine quilting gloves by Marcia Baraldi, click here.
To see the entire step-by-step photo tutorial which includes dozens of my photos and instructions for making your own version of the Paris Stitch Project, click here.
For the downloadable instructions for the Paris Stitch Project, click here.
MQX
Last week I taught four full days of sold out classes at the fabulous MQX East show in Manchester, NH. What a great time seeing many old friends, previous students who came back to take another class from me, and of course new friends and students as well. I'm afraid I didn't get to see many of the quilts hanging in the show because of my teaching schedule but I enjoyed the experience immensely! Enjoy some of the photos I snapped throughout the week…..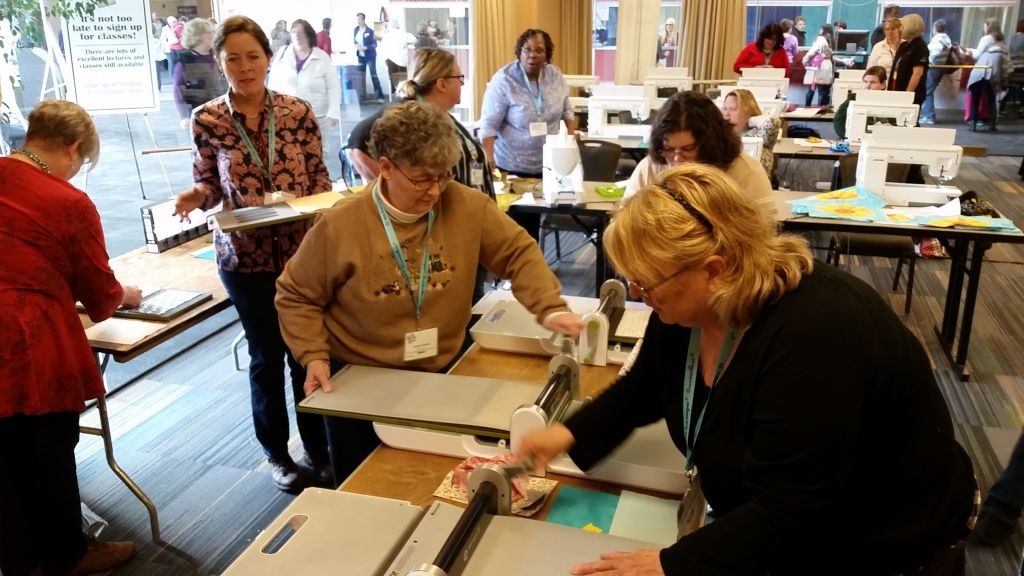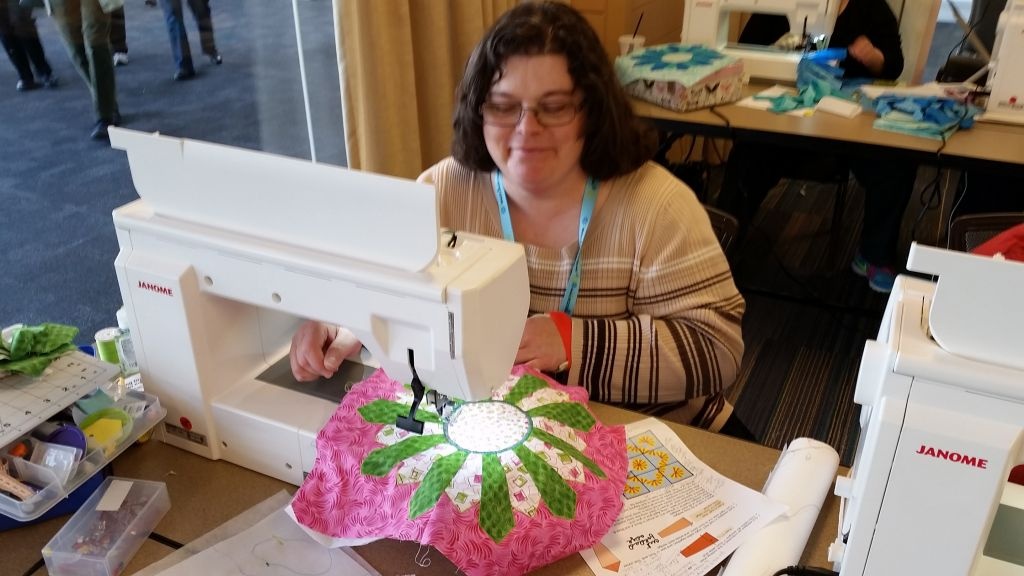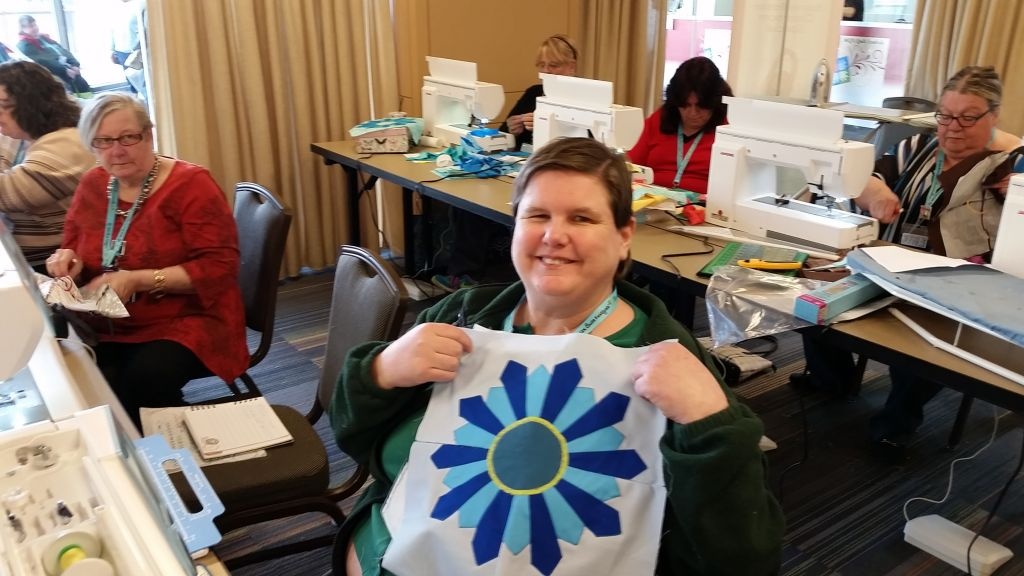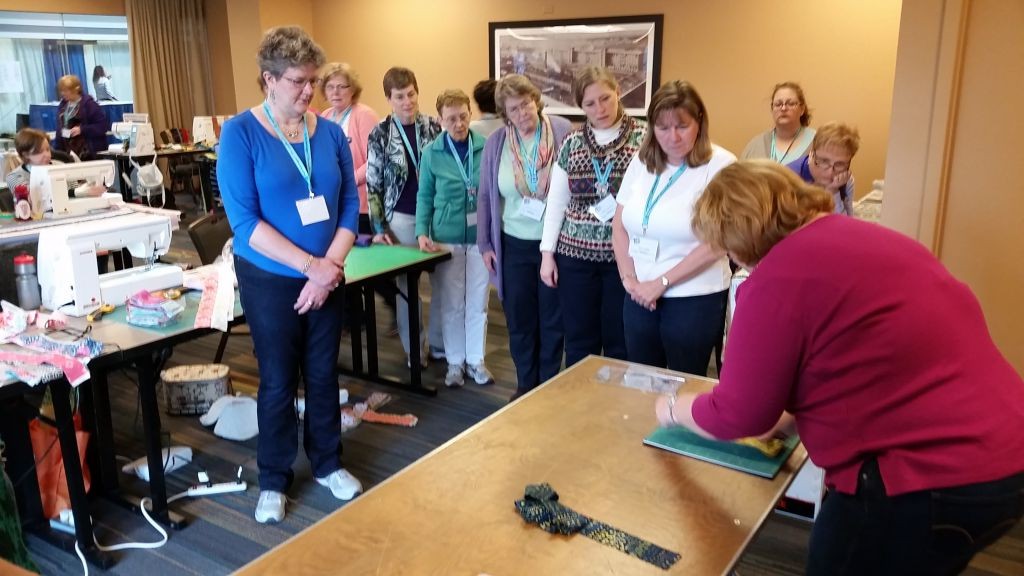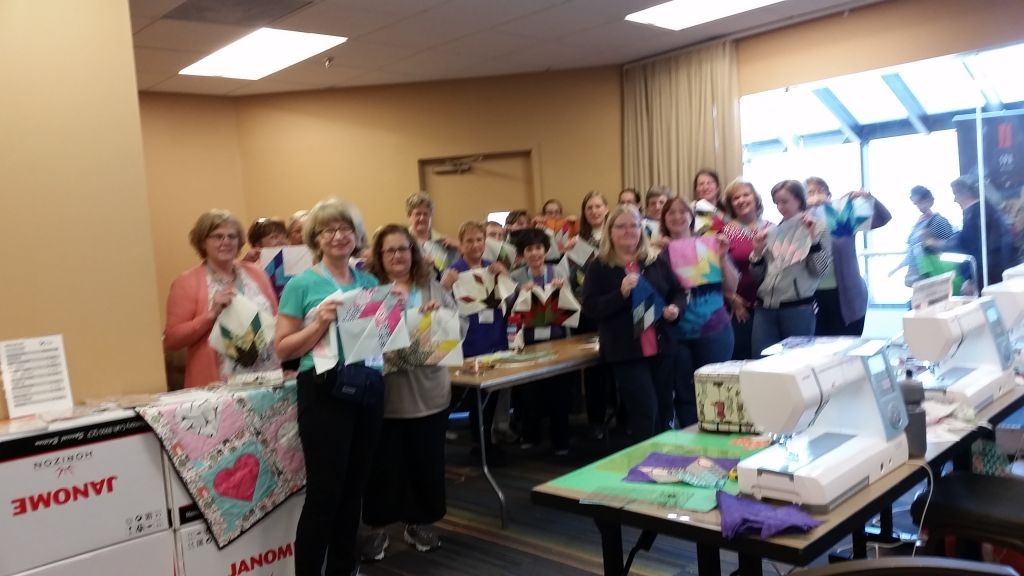 TAQG Rally Day
While I was at MQX last week, a good friend sent me this photo of the Dallas Quilt Guild's 2016 Rally Day pin; the event will be July 9th. This is going to be an awesome event — and I can hardly wait to spend over a week visiting the different chapters of the Dallas Quilt Guild to teach classes and present lectures. If you're a member or would like more information, simply click here. And honestly, how cool is this pin?
Boundless Solids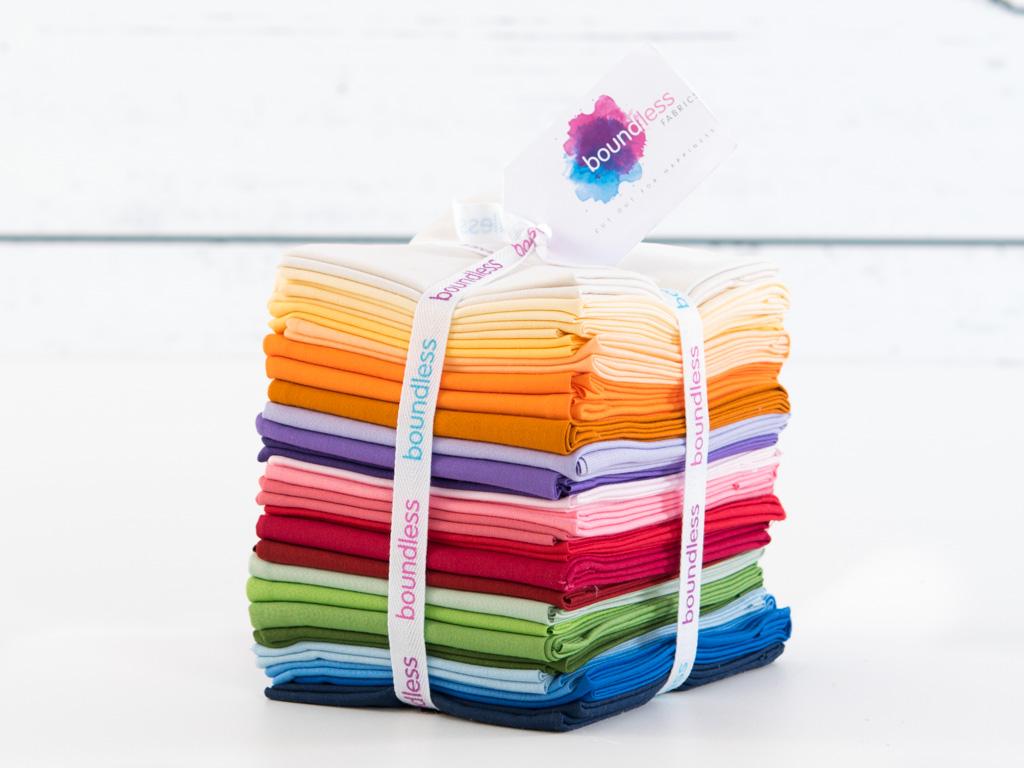 I've been drooling over the fabulous line of solid fabrics that CRAFTSY just launched. Golly gumdrops, they are scrumptious! These fabrics are high quality and have a fabulous "hand" that is soft and drapes beautifully. Yet they are also crisp so piecing is perfectly precise. You simply must try them. They are available in both yardage and Precut bundles, so what's not to love? I would like to invite you to use my special "link" and give them a try. I've already ordered three bundles myself…….
There are so many combinations from which to choose. Take a look at these lovelies: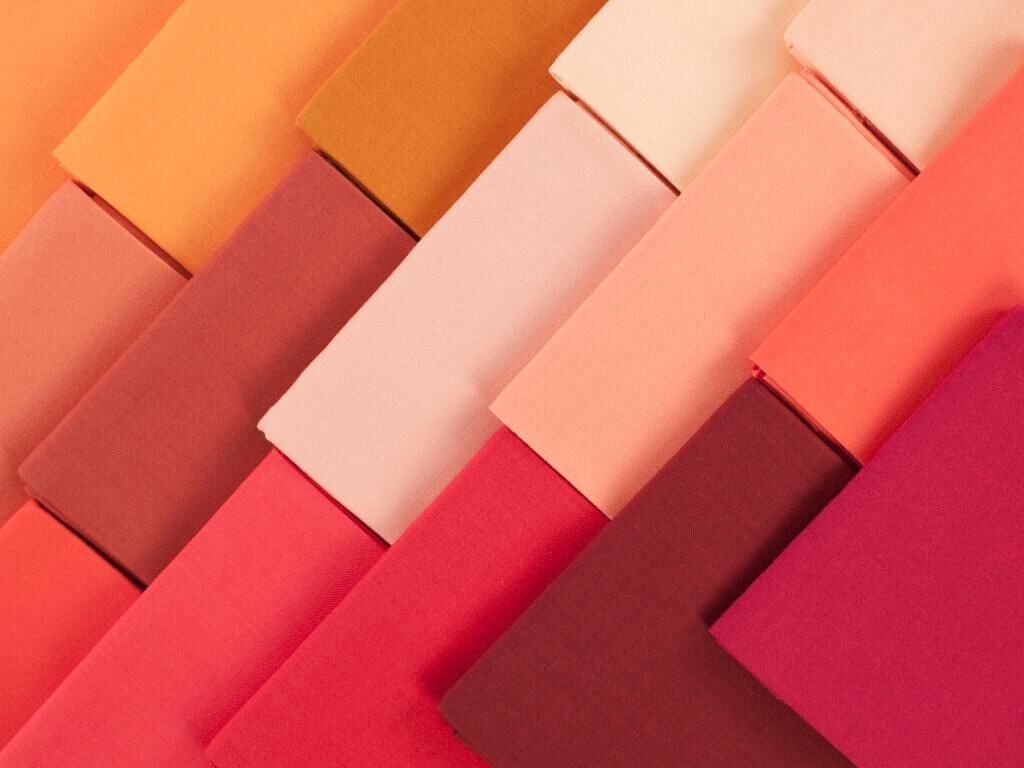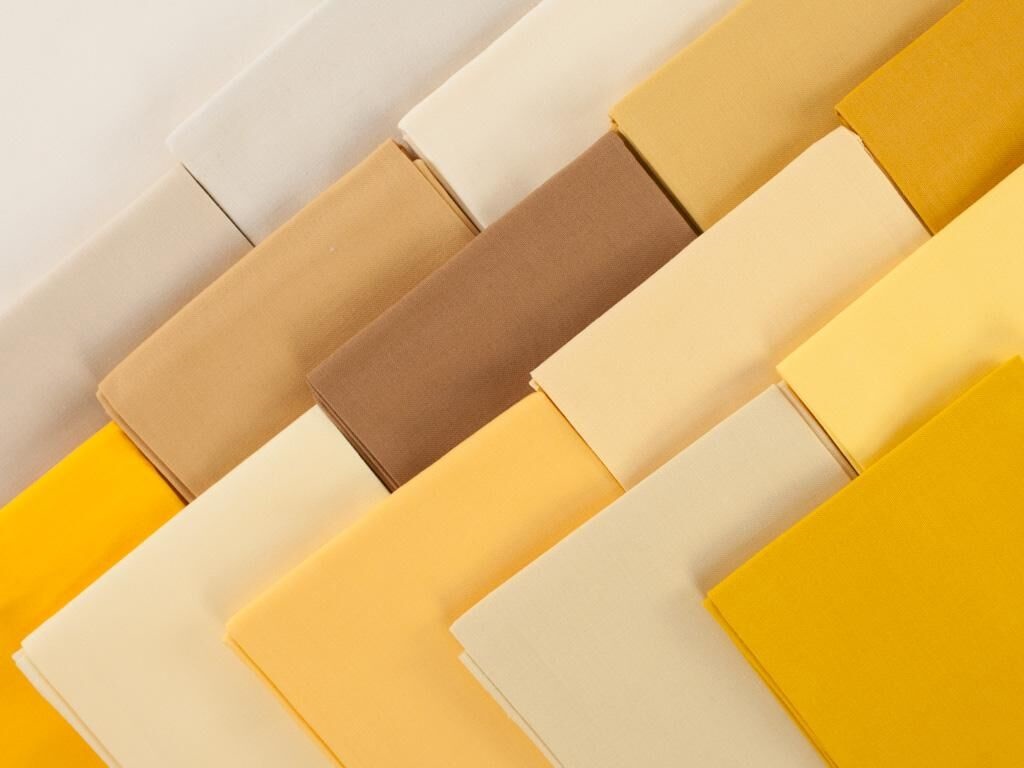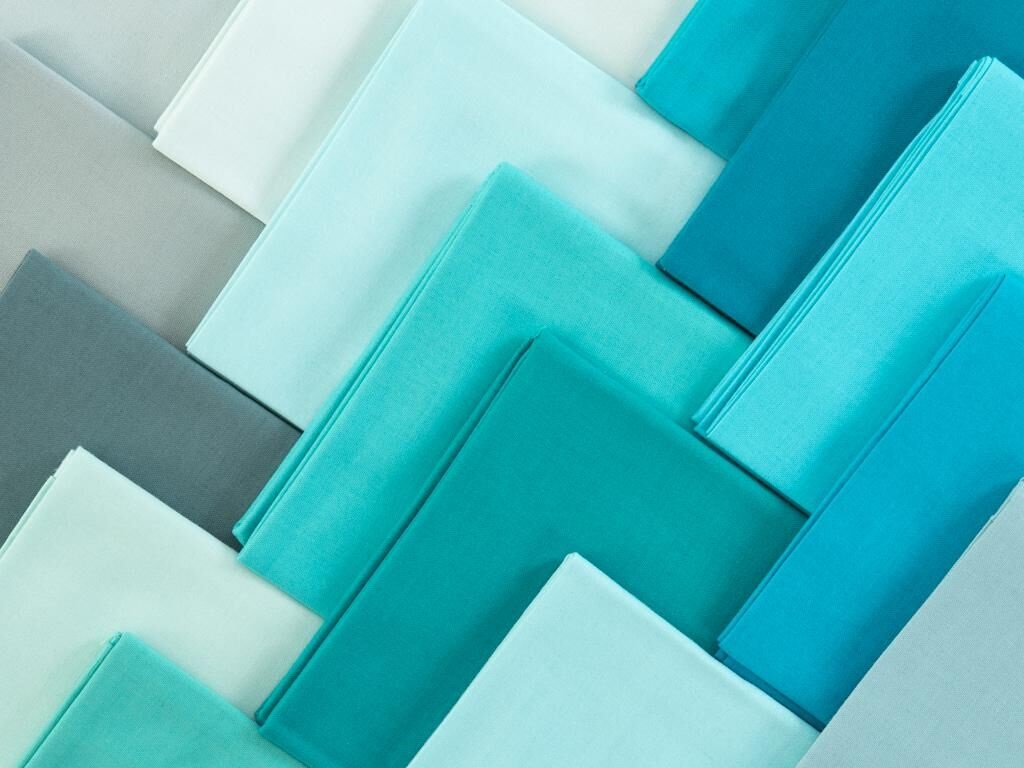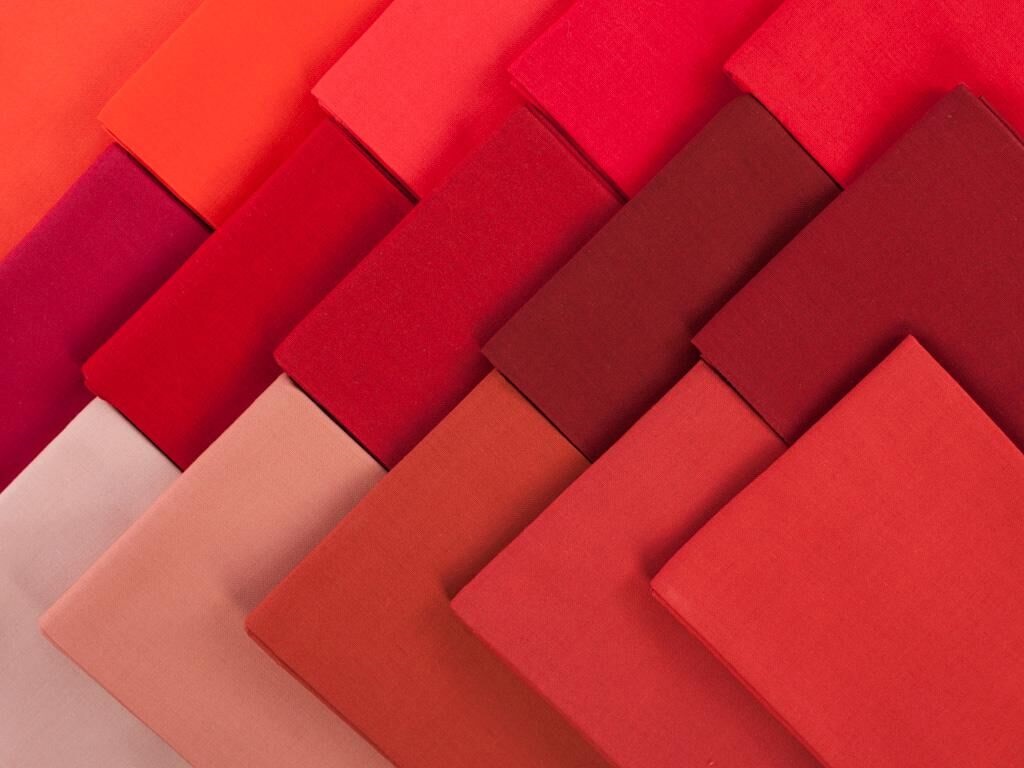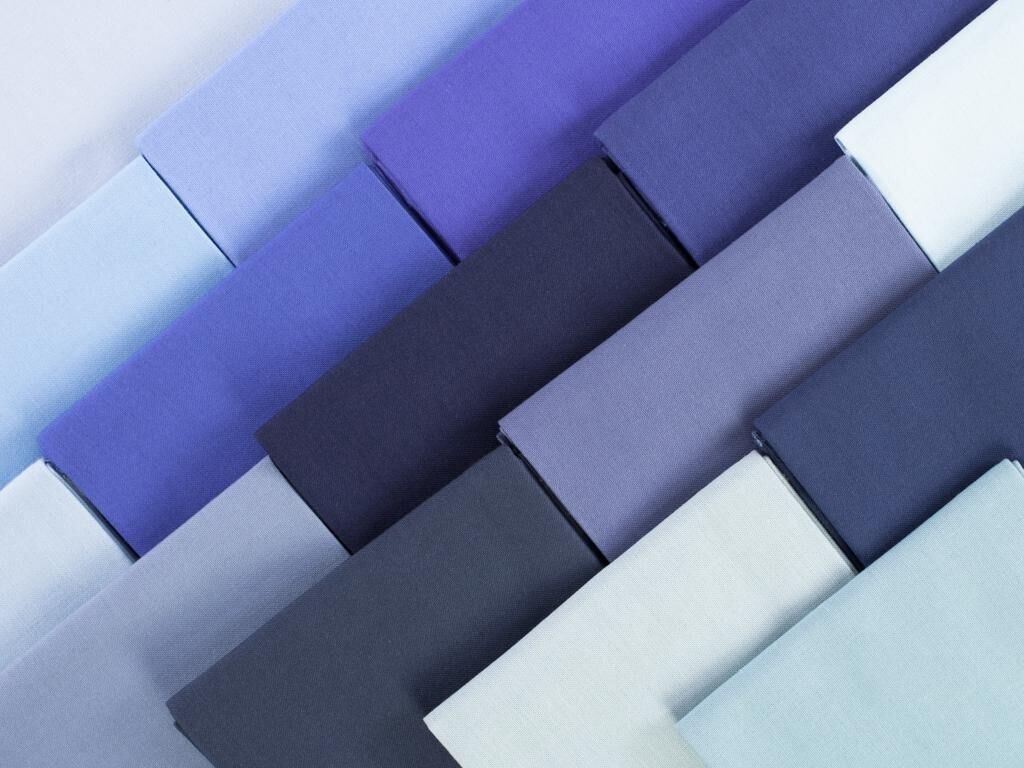 I'll be stalking the postman this week until he delivers my box of goodies!
So, which fabrics are calling your name? Click here.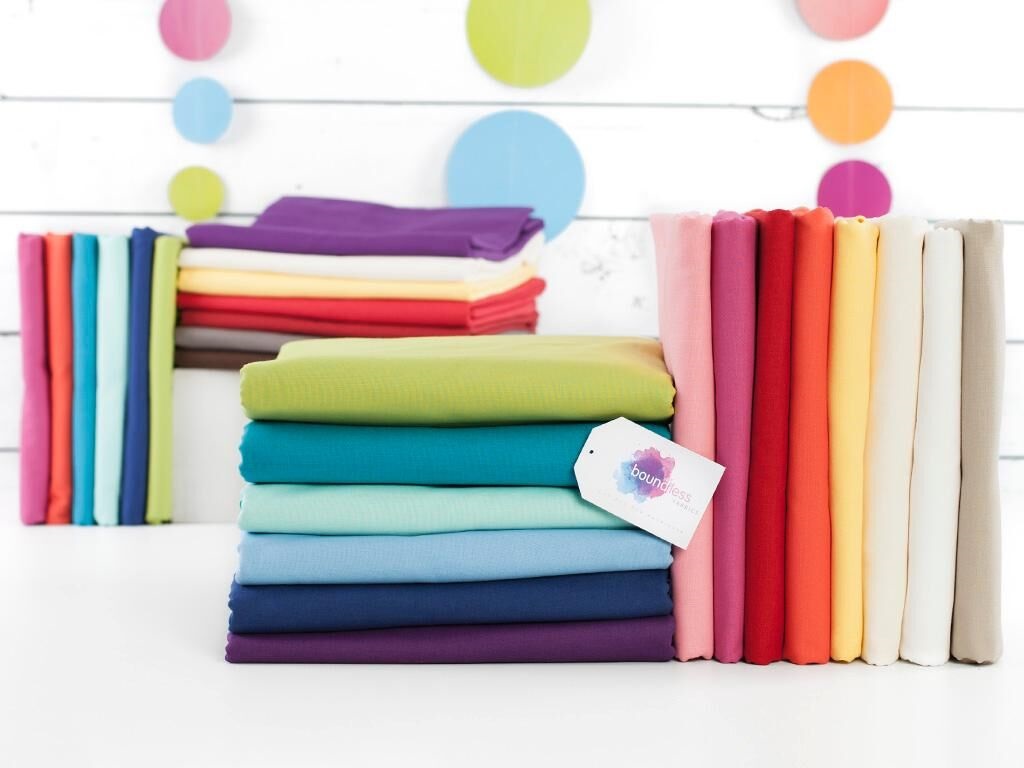 Vintage is oh-so "in."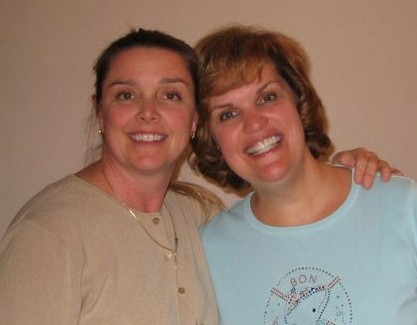 Let me introduce you to my dear, sweet cousin, Denise. (Our mothers were sisters.) I don't have a lot of extended family and relatives but oh, how I treasure our friendship! She is sweet and funny, wife and mother of two, and she has a little business on Etsy called SmallTownVintageShop. Click here (if you're an Etsy member) or consider joining Etsy and visit her shop. She has the prettiest costume jewelry around and she both buys and sells vintage jewelry. If you'd like to get in touch with her directly, leave a comment or email me. I'll put you in touch with her directly.
Last week I was perusing her shop and I picked up these cutie-patooties and she sent them to me already! Check out this vintage, modernist kitty pin and the adorable sterling silver scatter pins of a knife, fork and spoon! (The knife is about 2″ long.) Ooh……I just love them!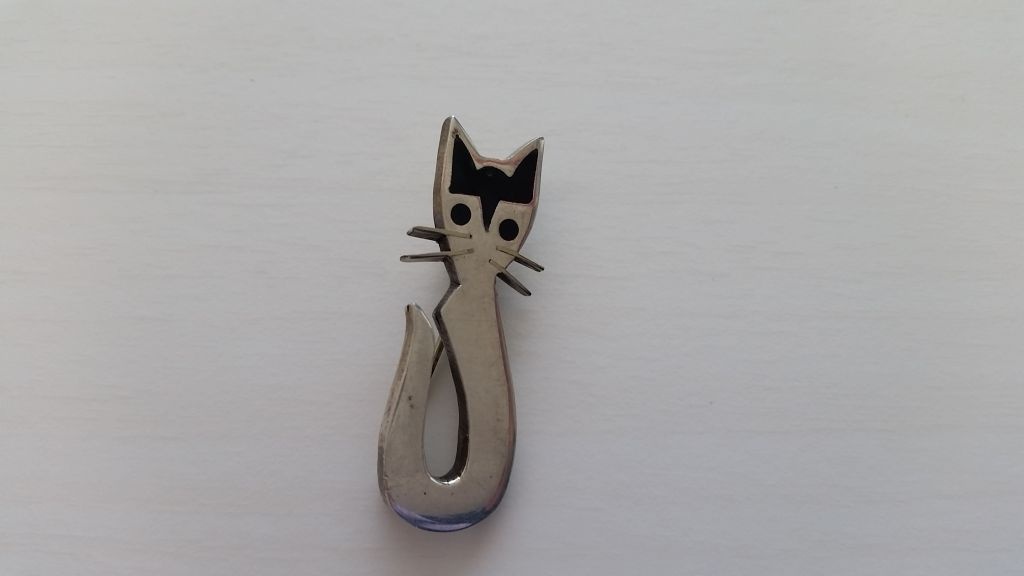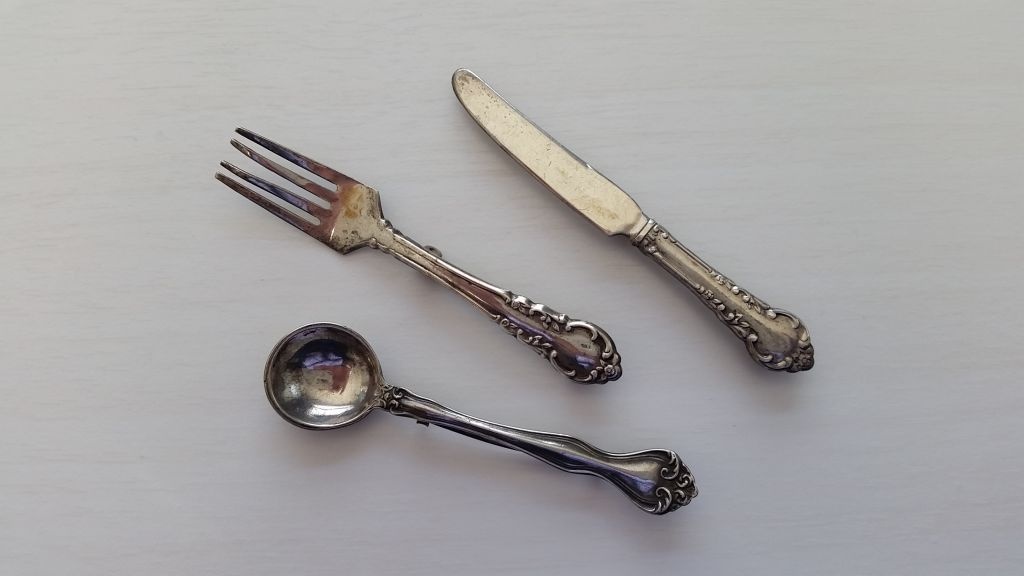 A small spring break…..
Somewhere in March we managed to get away for a few days to enjoy the cabin for spring break. Don't even get me started on the minor repairs that turned into major renovations but we managed to enjoy the beautiful weather up in the mountains.
Thank you so much for reading this post while I shared all the happenings in the past few weeks. Hope you enjoyed the break — I appreciate you stopping by the blog!