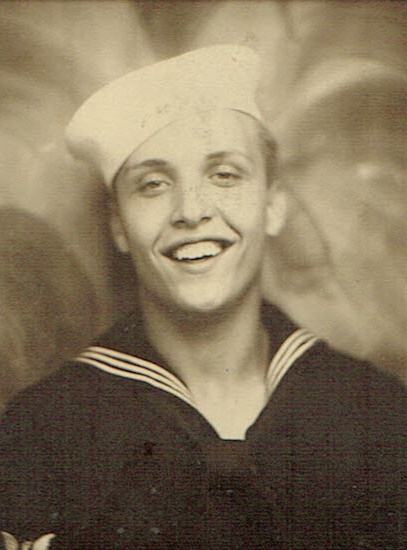 That's my Dad when he joined the Navy during World War II at just 17 years of age. I found this tiny little photo of him when I was cleaning out my Mom's dresser drawer late last year after my Dad passed away in November. The photo itself is just 1″ x 1 1/2″. I had never seen it before and it had probably been hidden in that drawer for the better part of 60 years. He was so young and had such a long, productive life ahead of him yet to live. He left a wonderful legacy of children, grand kids and great grands. Finding this photo was a treasure. Now I keep it in my jewelry box and say "Hi, Pop!" every morning when I put on my jewelry for the day.
As I was growing up, my Dad would often say to me, "Things are looking up, kid," whenever I was down, or faced with a problem. He looked at the bright side of life and passed on a tremendous work ethic that guides me still. I can hear him in my mind saying that phrase to me today.
And honestly, it is true. Things are looking up. 
I want to thank so many of you for checking in on me after my last post here on this blog and to those of you who graciously left encouraging words for me in the comment section. I can't tell you how much it means to me. Yes, we did have a rough start to 2015. And for about two months we went through some very trying times. As a couple and as a family, we held on tight to our faith and to each other. And we were strengthened through the trial. Now we're coming into the light and things really are getting better and better with each passing day.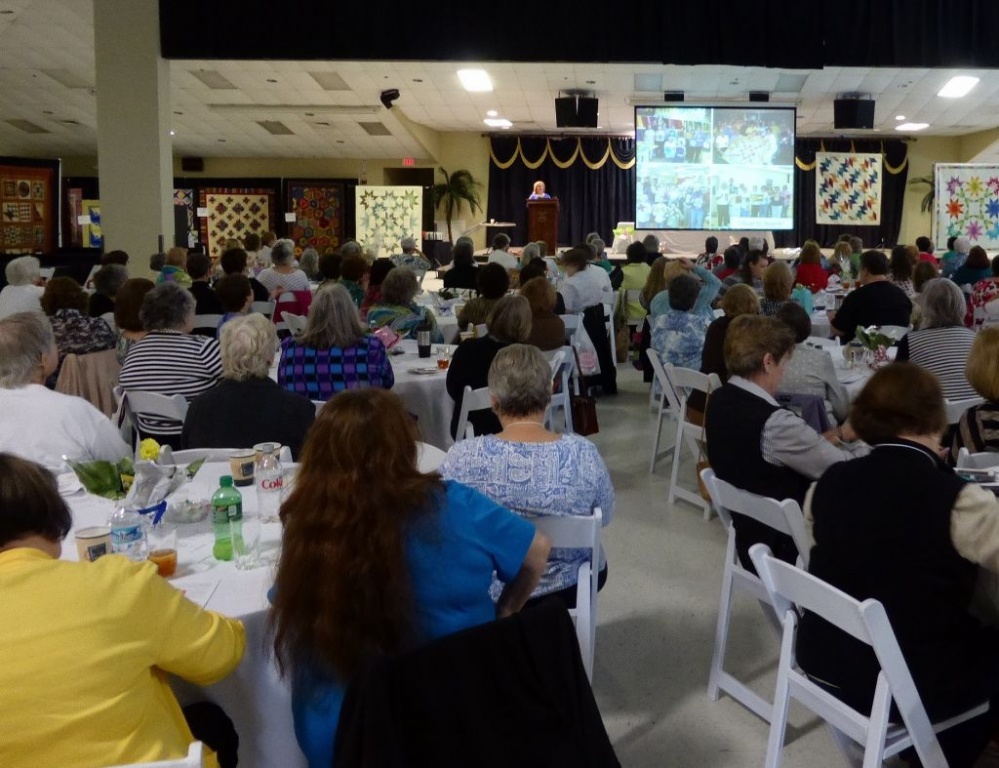 One reason I feel so uplifted is because I had the privilege to travel, teach quilting classes, and present a lecture to the many gracious and lovely members of the state guild of South Carolina this past week. I listened to their stories, their laughter and their chatter and I was lifted up and it felt as if my heart could burst with joy once again! Even though I came home quite tired after the long week, it was that "good" kind of tired. The kind where you feel really at peace; like you truly accomplished everything you wanted to do. Their friendship and southern hospitality, combined with good low country cookin', restored me. I'm back to my old self once again. What a blessing!
So, just like my Dad used to say, "Things are looking up, kid." Yes, Pops, you're right. Indeed they are!