Cherrywood Fabrics has hosted two previous challenges and my ultra-talented friend, Sue Stewart and I did a  "challenge within a challenge" and made two quilts for last year's contest. One of them was chosen to be included in the final exhibit of 120 quilts for the Lion King Challenge.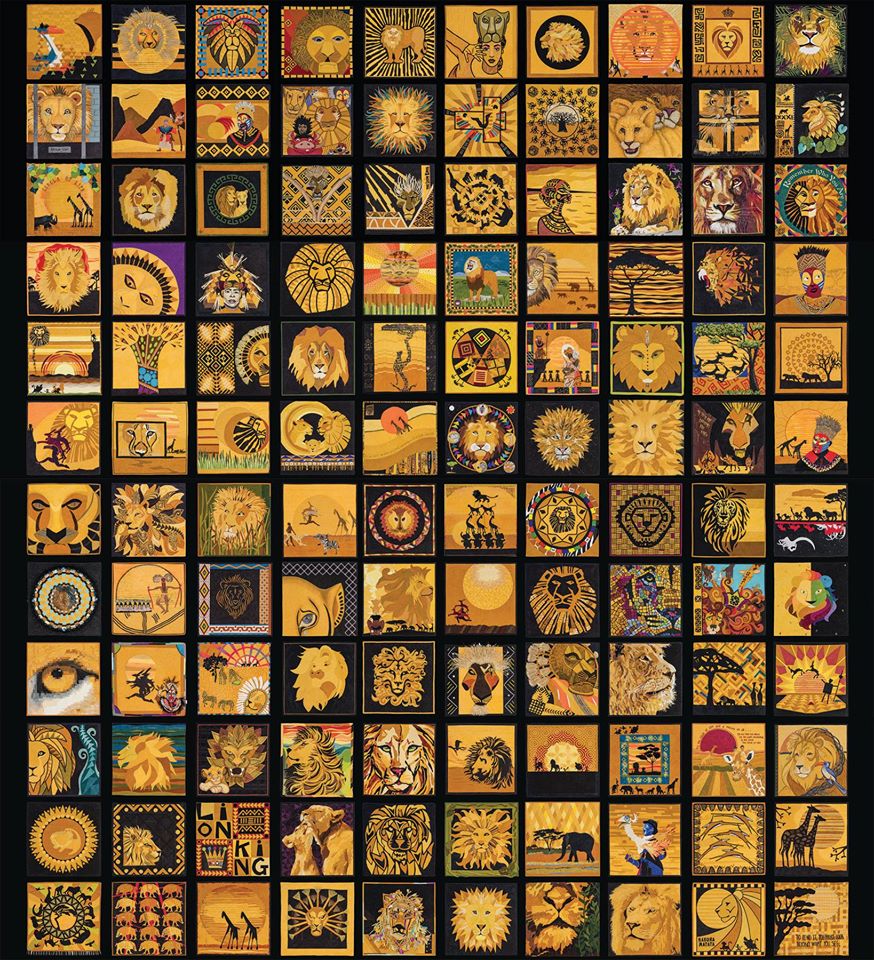 This year's Cherrywood Fabrics Challenge was called the Van Gogh Challenge and this was the packet of fabrics we were provided to use.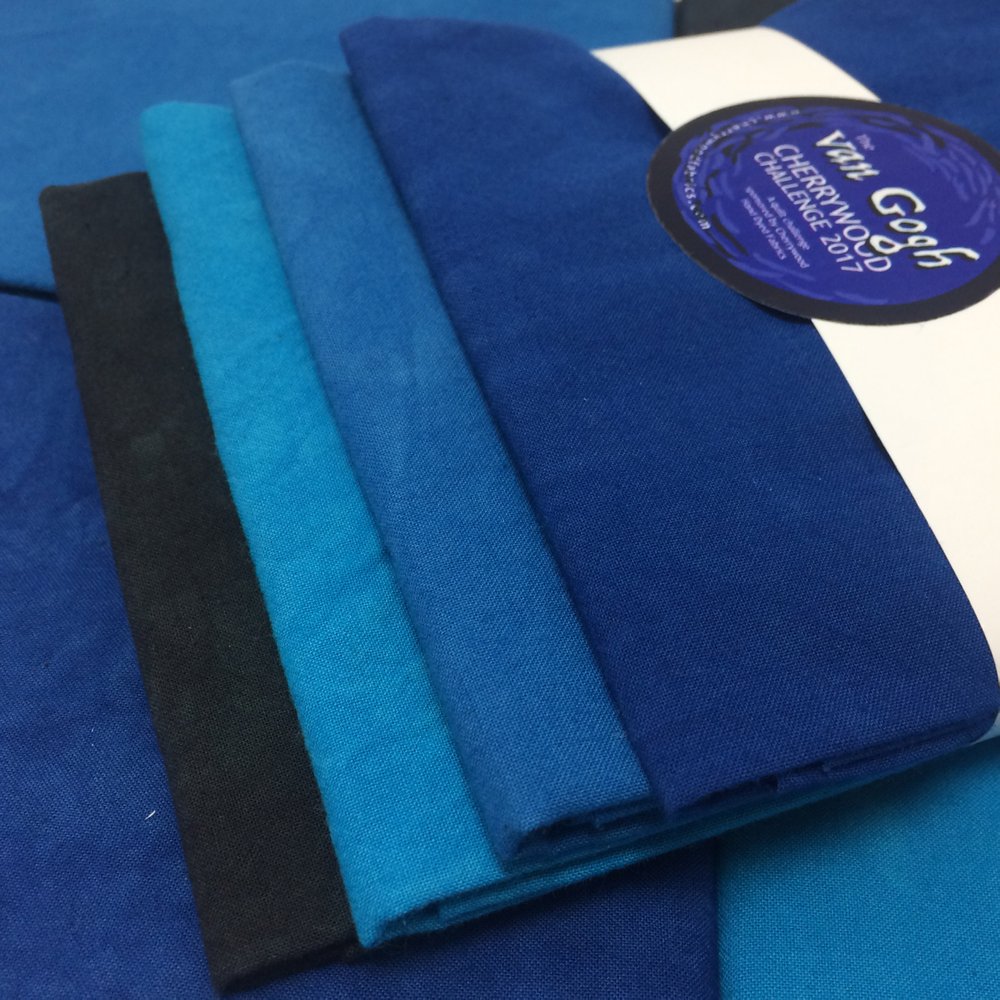 You can read more about the Van Gogh Challenge rules HERE.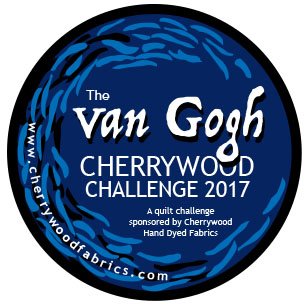 Originally I wasn't going to enter the challenge this year. Even though Van Gogh's artworks are very beautiful, I'm not an "art quilter." I couldn't think of a way to successfully incorporate his style because I prefer traditionally based, pieced designs. But one day this past April as I was perusing the Internet in search of Van Gogh's works to see if something sparked my imagination, I came across this image and couldn't get the painting out of my mind. 
Around the same time our beloved orange tabby, Tuffy, was diagnosed with a cancerous tumor in his third eyelid. The vet said the tumor would grow, cover his eye, and Tuffy would slow down, stop eating, stop grooming and "we'd know" when it was finally time to have him put to sleep. Since he is approximately seventeen years old, the vet said the surgery probably wouldn't be able to cure him from the cancer so we brought him home to enjoy our time with him. And we waited. We waited for Tuffy to slow down, stop eating, stop grooming, and stop playing.
But Tuffy had other plans.
Instead, he ate. And ate,  and ate. And he continued to play. In fact, he became quite frisky and playful with our other cats! And he was so incredibly lovable to each of us. He loved to purr loudly, be a lap cap, and make sure we knew he still had a lot of fight left in him. So we decided to go ahead with the surgery and this past April, the surgeon removed the tumor and his left eye. While Tuffy didn't appreciate wearing the "cone of shame" for two weeks, he endured and healed beautifully. The pathology report confirmed what the surgeon suspected; the cancer was not completely eradicated by the surgery. But now, more than four months later, Tuffy is still doing very well showing now signs of the tumor growing. Praise the Lord!
So, I took a photo of Tuffy.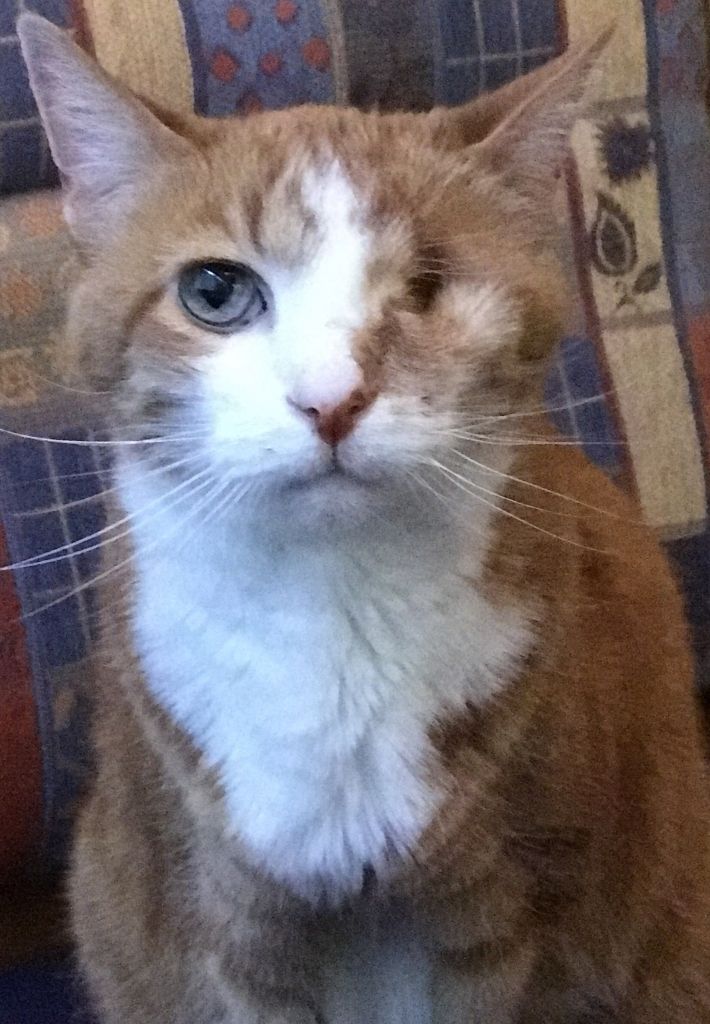 I made an applique pattern from the photo and enlarged the pieces. I used the fabrics from the Cherrywood Challenge to create a pieced background. And I used leftover fabrics from the Lion King Challenge along with small pieces of additional Cherrywood Fabrics (as per the rules of the challenge) to create an applique of Tuffy and the moon and stars.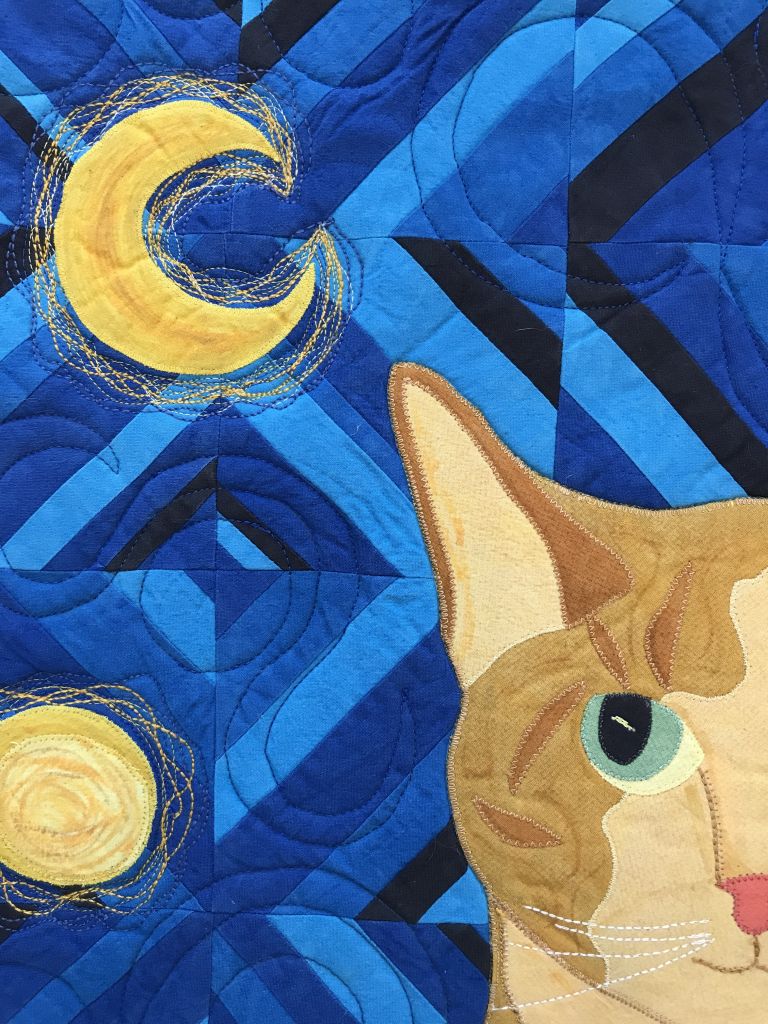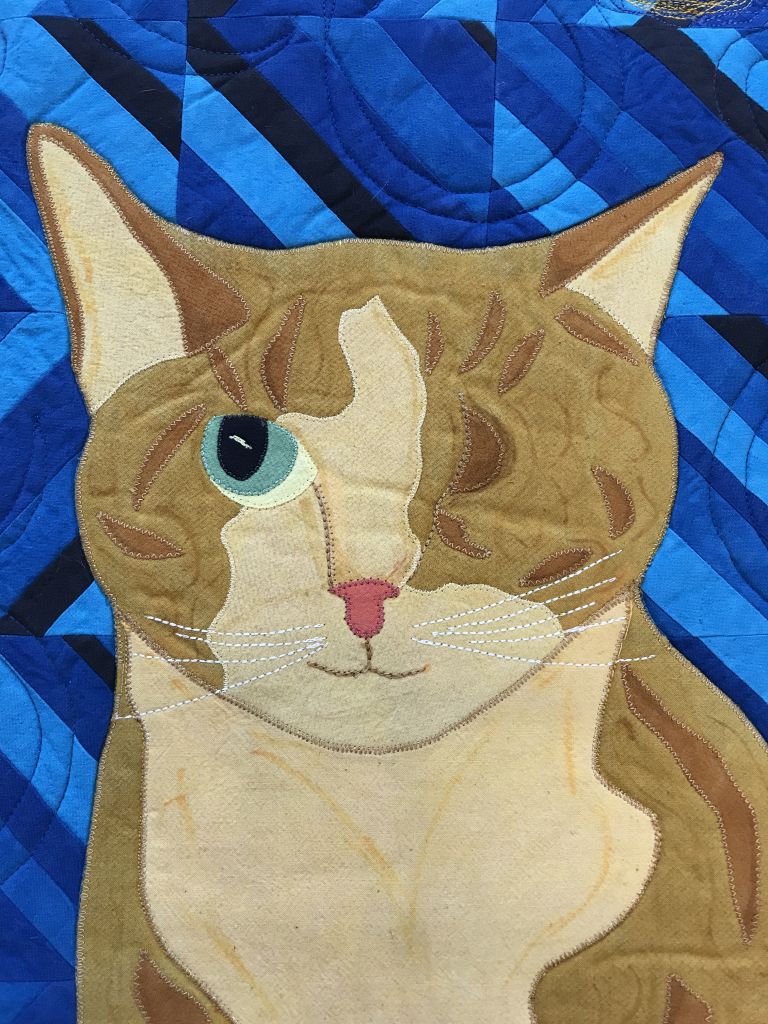 I created this quilt for our family but more importantly, for our youngest son, Andrew. Tuffy has been "his" cat since we adopted him many years ago in 2005. They've been pretty much inseparable since then.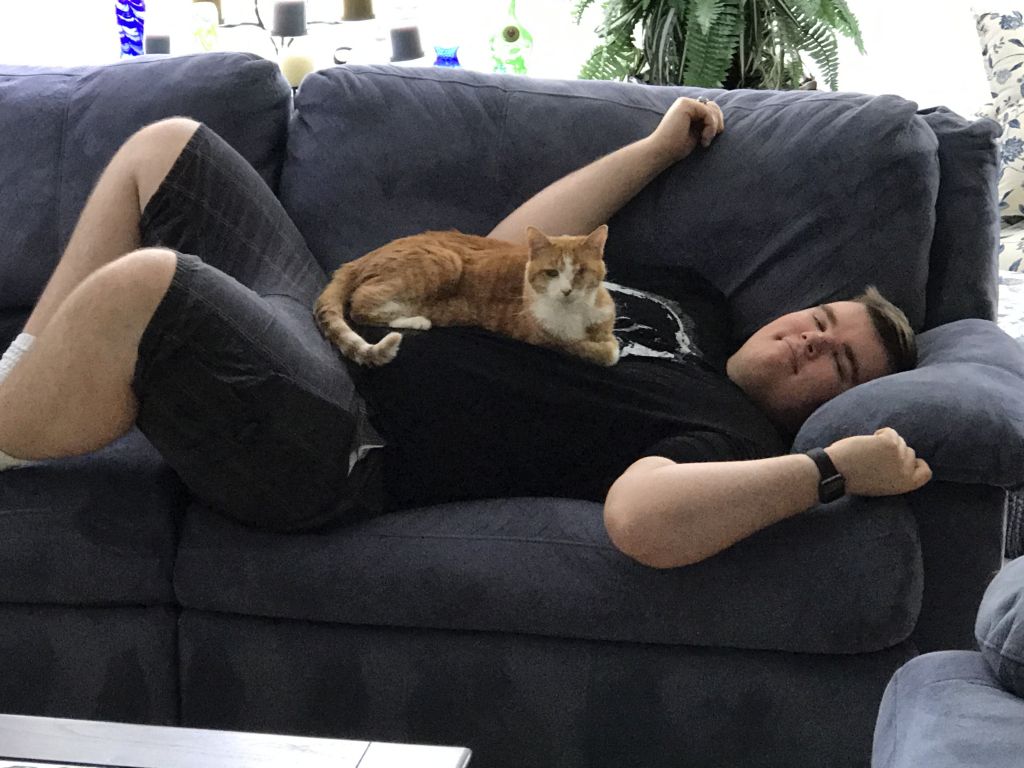 We have no way of knowing how long Tuffy will be with us but we're enjoying our time with him and each day is precious.
As for the Cherrywood Van Gogh challenge, there were 465 entries for the coveted 120 finalist spots. Unfortunately, mine was not selected but that's alright. This quilt is precious for sentimental reasons and will be treasured in our family for many years to come. Here's to a very special cat. Long live the Tuff guy.