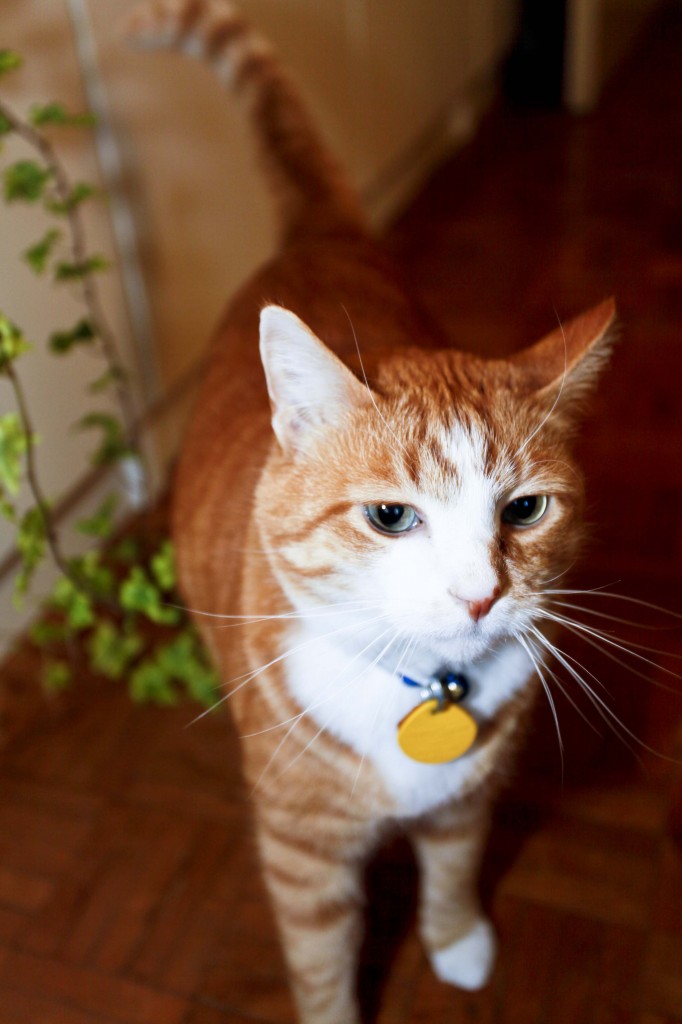 "Follow me, or else."
And believe me, you don't want to mess with the Tufster.
(Around here, we have to call him 'Sir Hod.')
I've always secretly admired those blogs who have "followers" with regular readers featured in a little box on the side of their posts. So I asked my amazing Web guy, Mike Dowden, if he could rig my blog up with one of those nifty "Follow Me" boxes, too. And as always, he came through!
I'd sure like to count my lucky stars to see how many followers will sign up to follow my blog. (So, if I ever have a sleepless night, I can count my blog followers instead of sheep……ZZZZZZzzzzzzz…....)
To make it even more fun, how about a little contest? When the number reaches 100 on my "Follow Me" blog counting box, I'll put everyone's name in a drawing for a little giveaway. And we'll let Sir Hod pick a winner. Well, with a little help from someone with opposable thumbs.
So please sign up and become one of my blog buddies. Tuffy is a follower. (Of course, I do hold an added incentive for him: T – U – N – A.) After all, you don't want to have to answer to himself, now would you?
😉
 PS — I know, it looks a little weird that Mike Dowden and I are followers on my own blog — but we were testing the counter. Guess what? It works. But now I can't figure out how to take my picture off! Sheesh…..