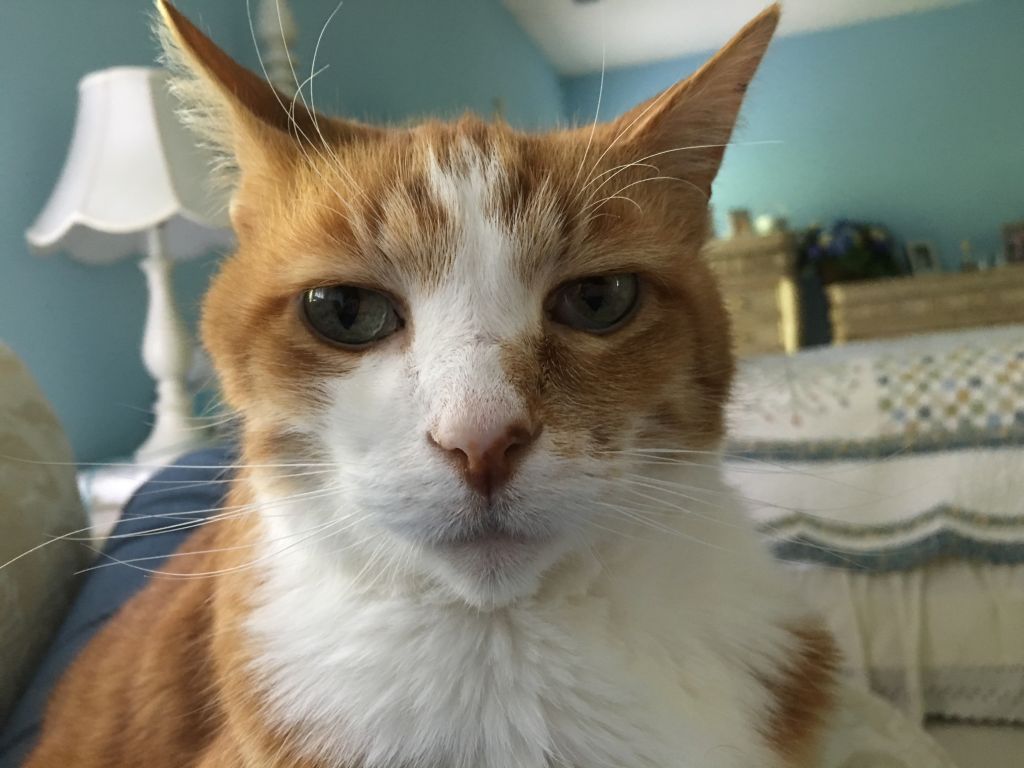 It is with such sorrow and many tears we, as a family, said goodbye to our beloved Tuffy this past Friday. Without a doubt, he was the world's greatest cat.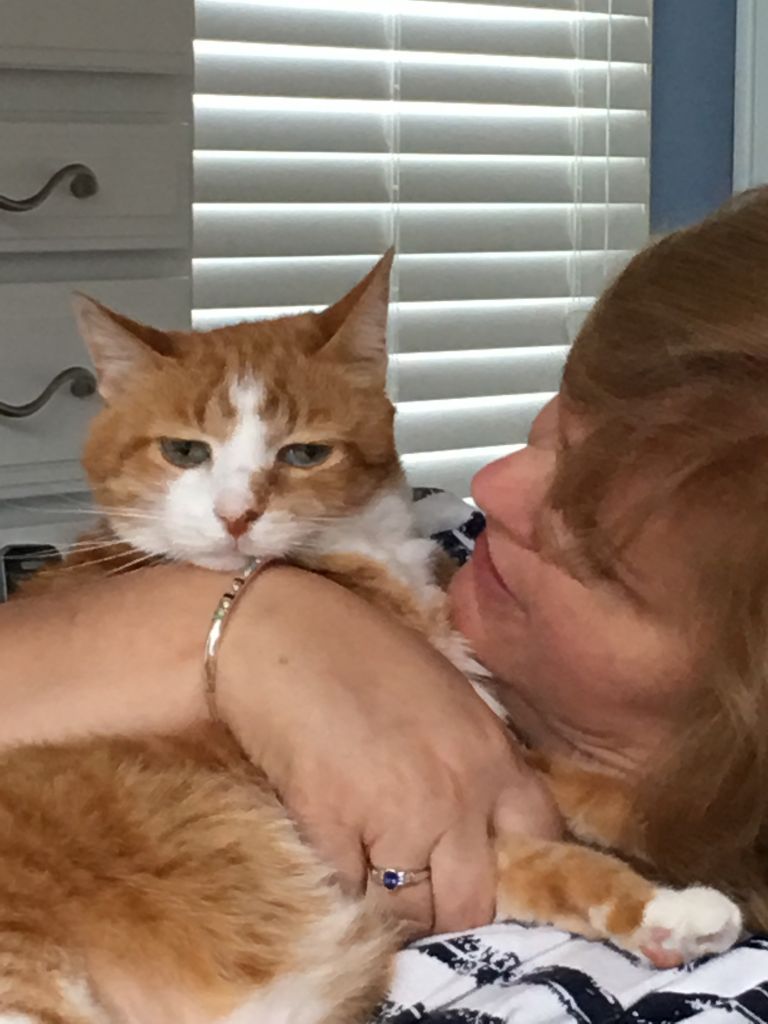 We adopted him from a high kill shelter in Dayton, Ohio in early 2005. He had been picked up as a stray and had been at the shelter for over six weeks. The vet "guesstimate" he was between 3 – 5 years old at the time. From the moment we met him, he claimed our family as his own. He was very social and more like a "watch dog" — greeting everyone personally who came to the door. He was a self-appointed "tucker-inner" for Andrew. Every night without fail, when Andrew would go to bed, Tuffy would jump up and lay on top of Andrew, purring loudly. He loved all over animals, loved to eat cheese (especially Parmesan) and tuna from a can. He was like a barometer. If someone was upset or angry or stressed, Tuffy would come and jump in their lap and purr until the person had calmed down. He was simply awesome.
He lived a long and wonderful life. He crossed the ocean and lived overseas twice. We estimate he took more than 20 airplane rides and he took them all in stride. He beat cancer (but lost his eye) and it was his old age and kidney failure at the end, not cancer. He lived up to his name and then some.
He will forever be in our hearts.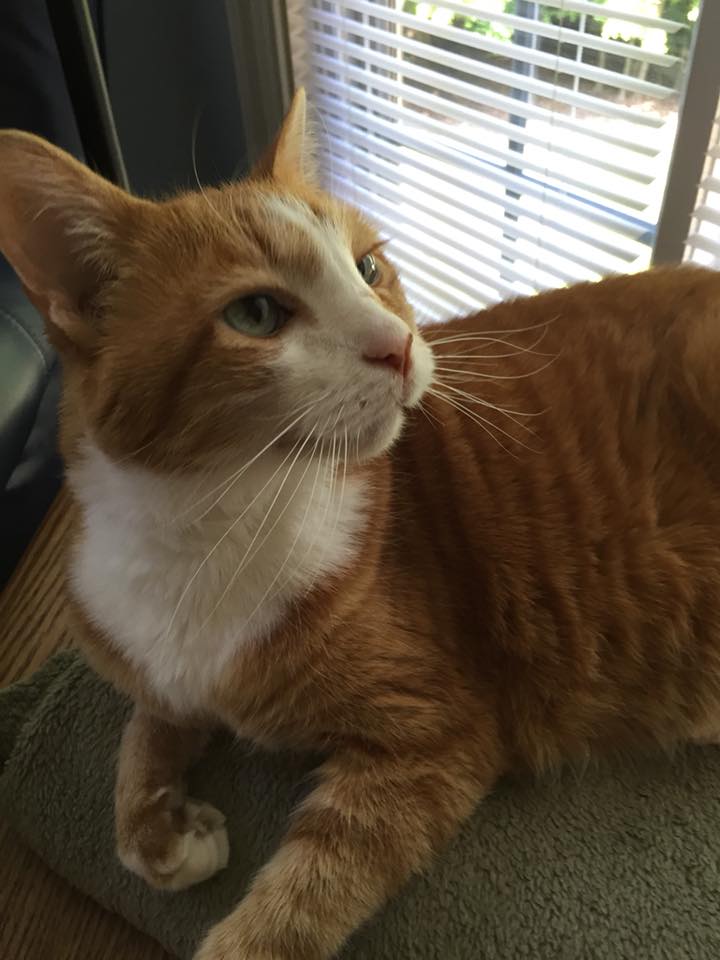 Rest in peace, tough guy.