Pour yourself a cup of tea and settle in for a newsy update…
Many of you have been following our newest big adventure I first wrote about last summer. (In case you missed it, CLICK HERE.) Admittedly, my blog posts were rather sparse during the last quarter of 2021 because we put our plan into motion and my husband actually made the big transition and moved down under in early November. We spent the holidays apart for the first time in 34 years, but we chose to make the season merry despite our circumstances. As for my poor husband's Christmas gifts and other sundries I mailed in mid-November, they still have not reached him. Sadly, my confidence in mailing things to The Alice (as the Aussies call it) with any real success diminishes by the day.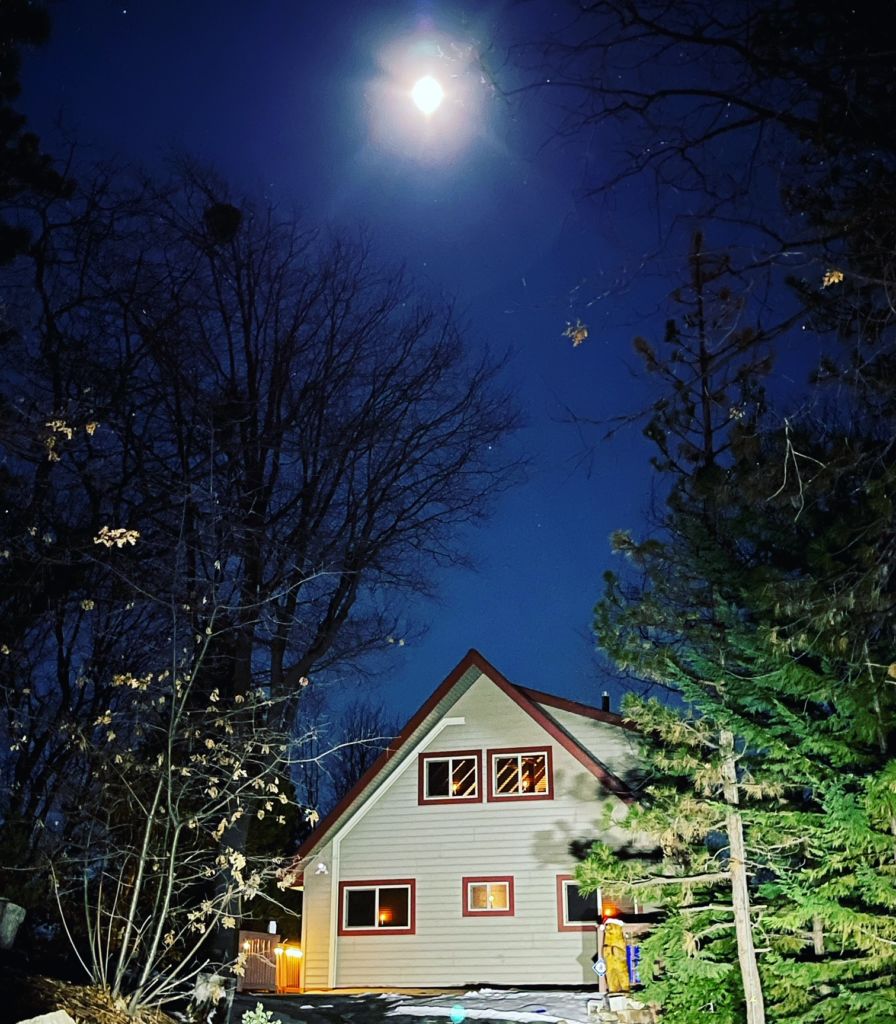 Thank goodness for the internet and Facetime so we can see and talk to each other every day. This aspect of technology has made the absence easier to bear, even though it is still very difficult to be apart. For those who know us well know we like to spend all our free time together. Kent really is my best friend and partner for everything in life. I'll confess there have been plenty of moments of loneliness increased by the remote location of our cabin in the mountains which, while very beautiful, is isolated in comparison to the easy access and hustle and bustle where we used to live in the South Bay area of LA. We sold that home in September and that's when I moved up to the cabin to live full time until I join Kent later this spring.
The time difference is proving to be a major challenge. We're 16 1/2 hours apart; he's behind me as far as time of day but ahead of me as far as the date. Confused? Yeah, me too, at first. It took a full month before I finally wrapped my head around it. I relied on Siri and I would ask my iphone, "Hey Siri, what time is it in Alice Springs?" It's that darn half hour which really throws me off. Honestly, I didn't even know there were places in the world with 1/2-hour time zone differences. Who knew? For example, when it is noon here, it is 5:30am for him but he's already into the next day! So, while it may be Friday for me it is already Saturday where he is. This definitely takes some flexibility to get used to but we take it in stride. For instance, he was well into 2022 while we were still in 2021! A dear, close friend of ours said the cutest thing (tongue in cheek): "When Jesus comes again, Kent will see Him first!" I still giggle every time I think about her saying it. Maintaining our sense of humor has made this separation bearable. 
The latest from Alice Springs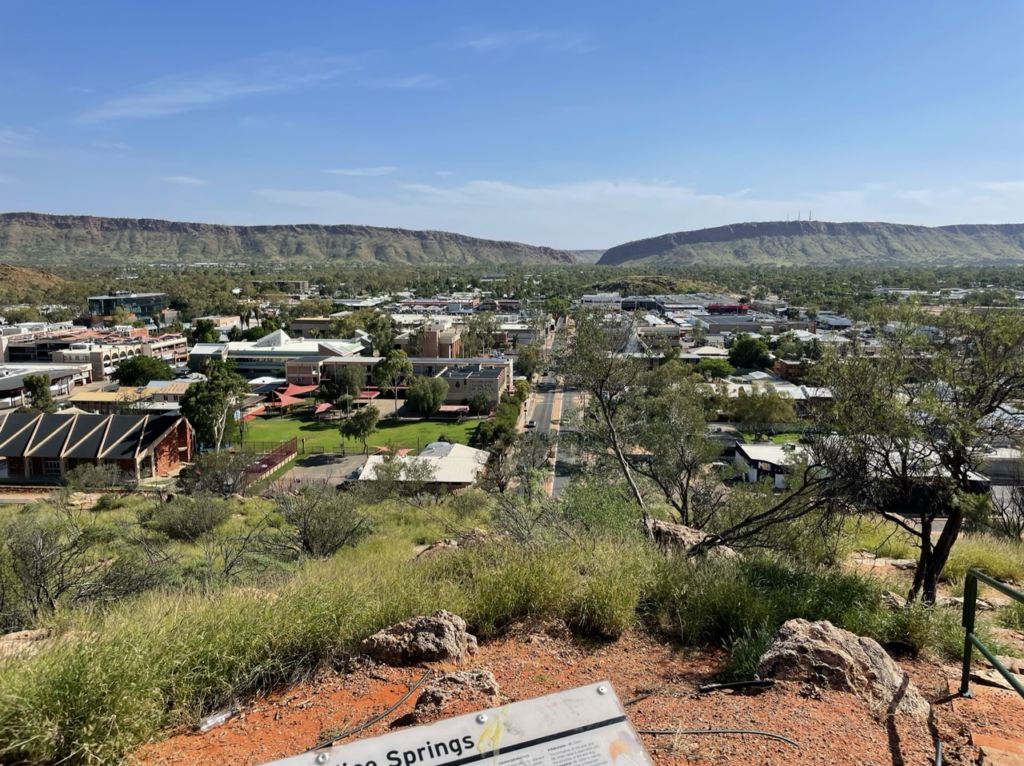 Kent is still staying in a hotel, but we are in the process of buying a home in The Alice. The lack of available inventory of suitable rentals made us realize even though we will only be living in The Alice for a couple of years, we want those years to be joyful and comfortable. Kent was adamant we find a home with space for a wonderful studio for me since I'll be spending so much time in it. The Lord is so good and shortly before Christmas, we found a beautiful home with lovely views overlooking the MacDonnell range which I'm told showcases glorious sunsets. (You know how much I love sunsets and sunrises.)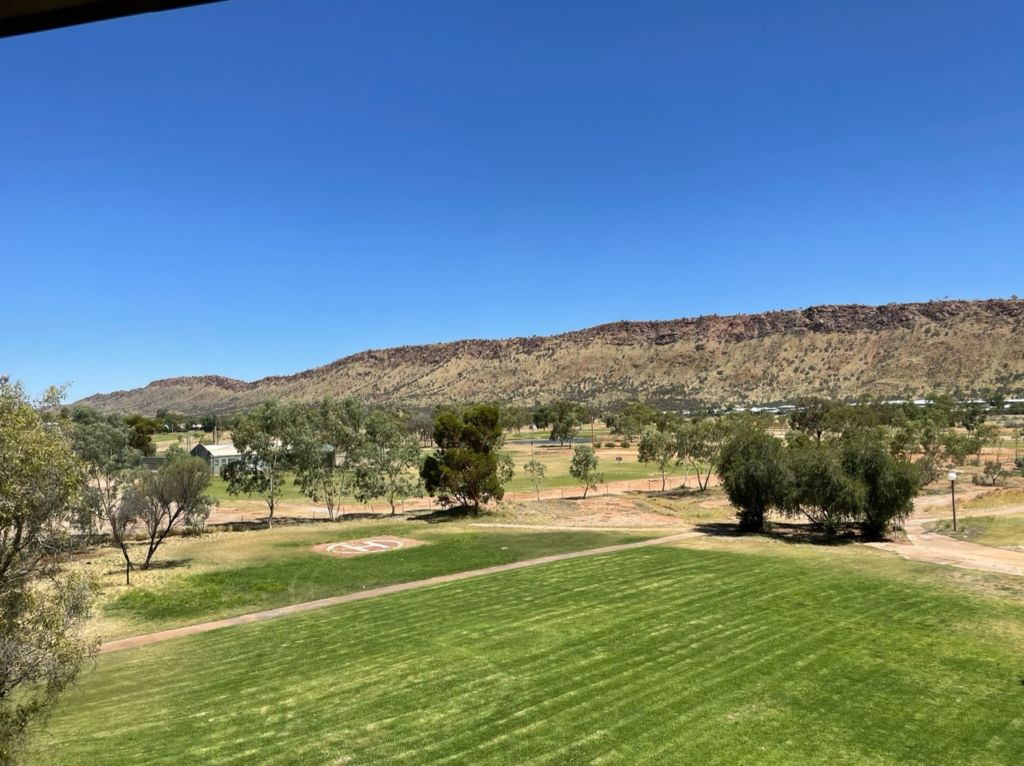 Prayers are appreciated as we navigate the immense amount of paperwork involved in buying a home overseas. I've been reminded lately of that scene in the movie, Under the Tuscan Sun, when Frances says with a bewildered tone, "I have bought a home in a foreign country." Honestly, that's one phrase I never, ever expected myself to utter. IF everything goes according to plan, settlement will happen in early to mid-February and Kent will be able to move in. Our household goods, however, are still somewhere on a container ship in the open ocean. Hopefully, they will arrive in port by the end of January. It will then take several weeks to get the container driven on a flatbed to the middle of the outback! Needless to say, there are many moving parts to all these plans. We welcome prayers for things to progress smoothly as each part of the process needs to fall into place, one by one.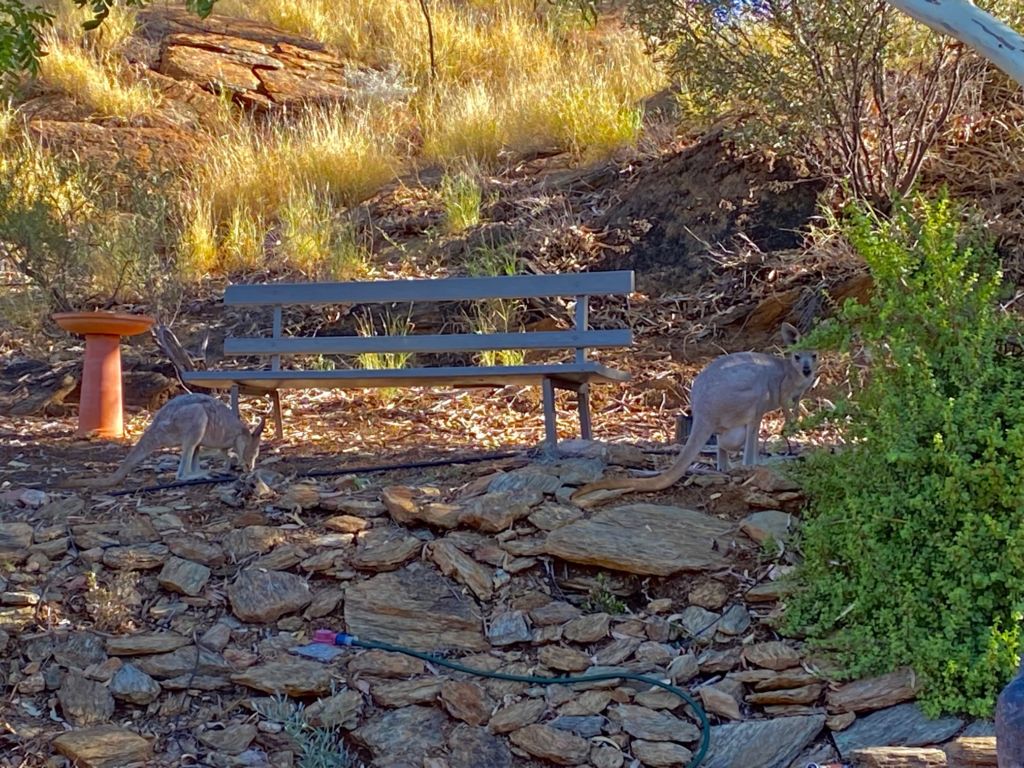 One of the most exciting things I'm looking forward to are the kangaroos who visit the back yard of our soon to be new home. Our real estate agent sent this wonderful photo of the roos by the bench in the back yard last Sunday morning. I cannot wait to be able to see these amazing animals in person! I realize to Aussies this is a regular occurrence; similar to the way most of us feel here in the US about squirrels in the back yard. But for me, this is new and exotic and something I never dreamed would happen in my lifetime so I'm going to enjoy every moment!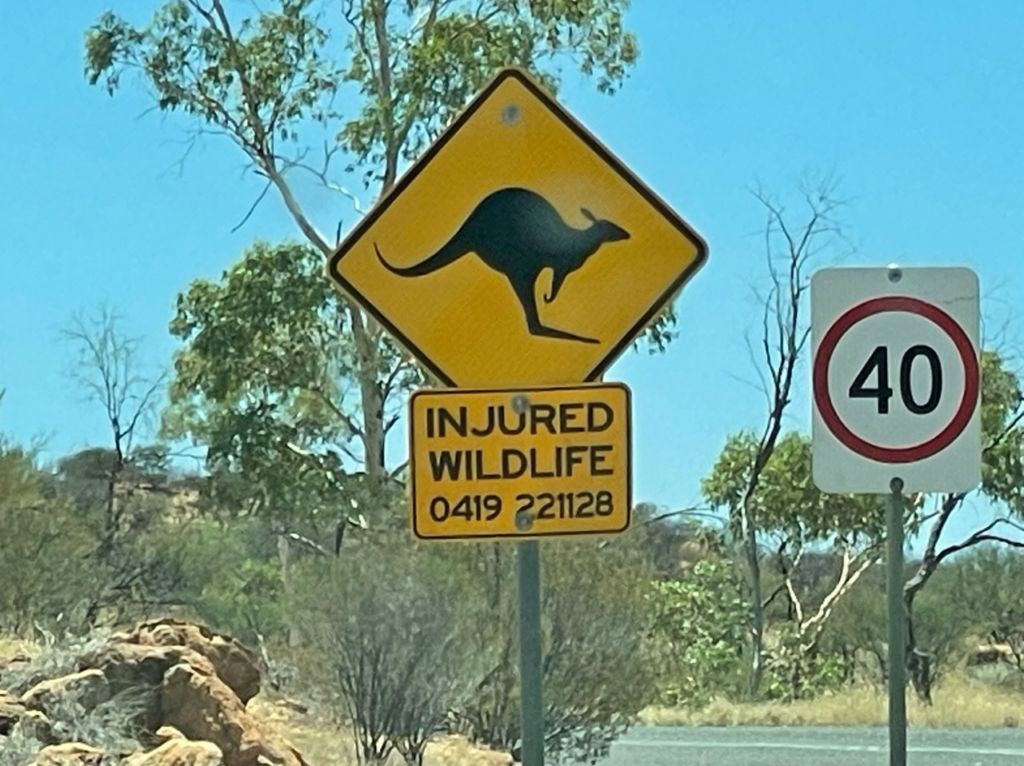 Be prepared for my posts to be flooded with all the wonderful delights of Australian critters and culture. From what Kent has told me, the amount of amazing and colorful birds is quite something to behold!
Back home
After teaching in Houston in late October, I took some time to really settle into full-time cabin living and to be honest, to rest and regroup. 2021 was a year of so much transition, hard physical labor to pack and move, emotional fatigue and just trying to find my footing and a way forward from several major life changes. After taking some time to just be still and quiet, I've come to the realization God wants us to live a much bigger life than we could ever have imagined. So, we're truly letting Him guide our steps and path. It's been a wonderful time of just leaning into Him.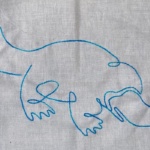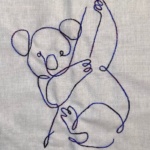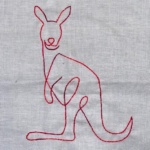 I've taken up hand stitching again in earnest and I decided to create some new art for the walls of our modern Aussie home. Kent sent me four gorgeous panels; two are shown below. The postal service seems to work coming this way. I decided to stitch some of the Australian animals I hope to meet! I created many more embroidered blocks than I will actually need for those panels, but it was so fun to stitch in the evenings while binge watching the entire Downton Abby series again over the course of a couple of weeks.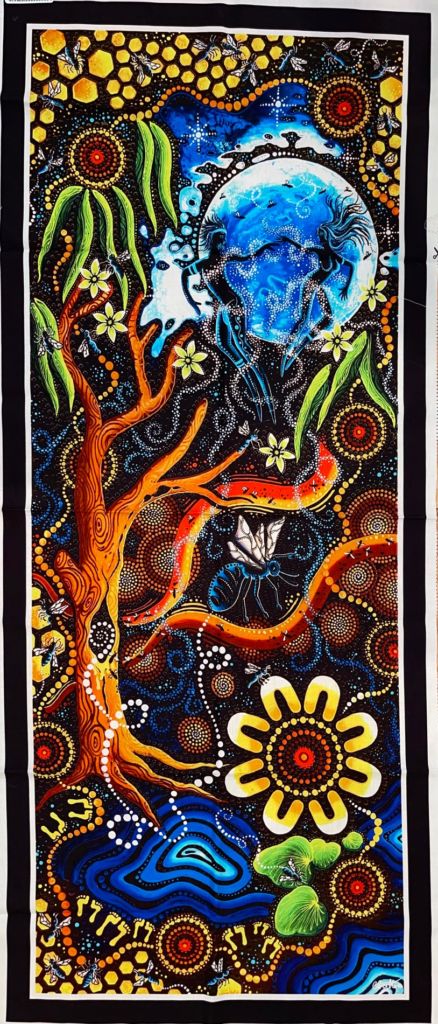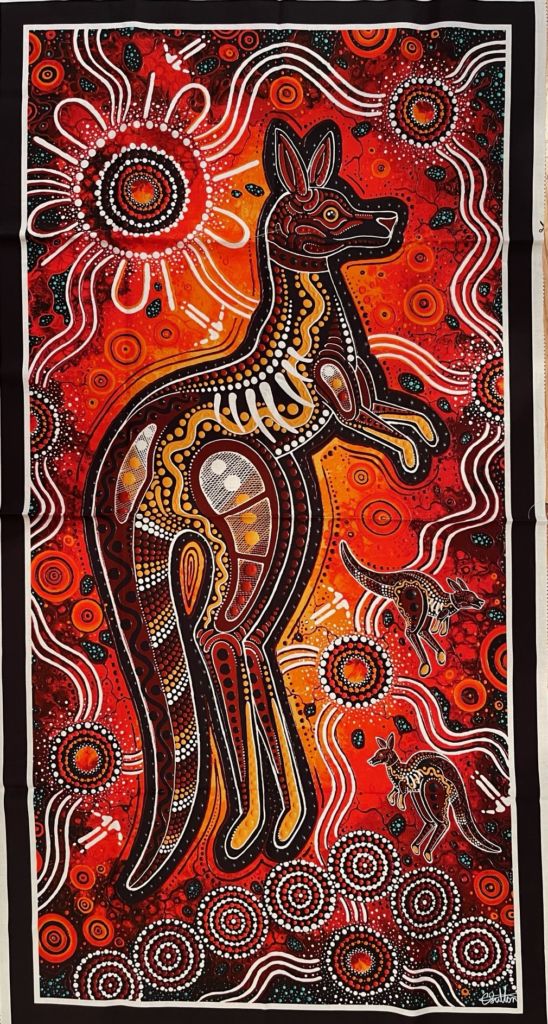 One of the most useful gifts I received at Christmas was an Amish sewing basket on a stand. It now sits right next to our sofa and having it handy and readily available anytime I sit down has allowed me to be very productive! I can stitch for just a few minutes and sometimes hours on end. This has really made a difference in how much hand embroidery I'm getting done on a daily basis. I just love being so productive and seeing tangible results. (CLICK HERE for a link, in case you're interested.)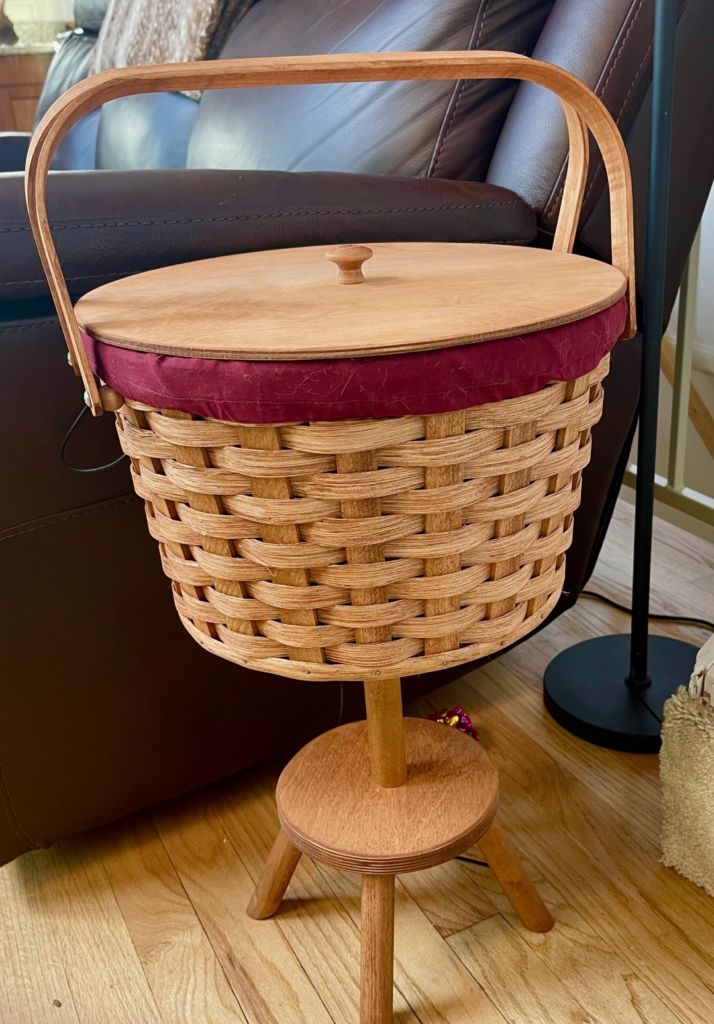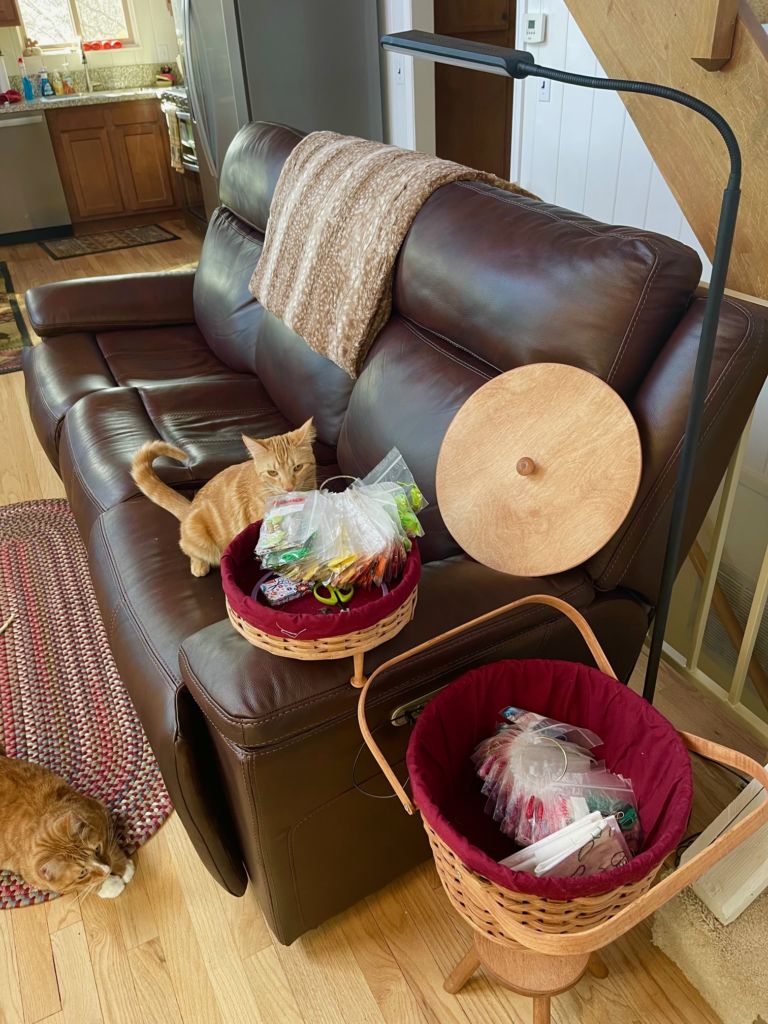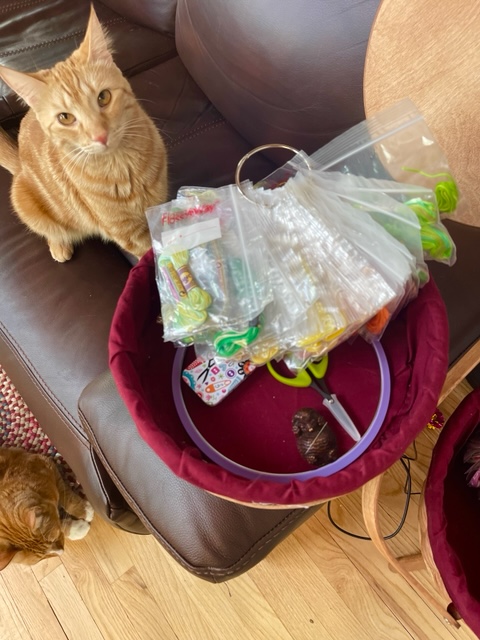 2022 has brought back my creative mojo, and it feels fantastic! I've been working diligently constructing the demos and step-outs I'll need for the new Janome BOM Blitz which we hope to film in early March and launch in April. I'm sew excited to be doing this and you'll be seeing a lot more of me on social media, especially in the Janome Sewing Classroom and on the Janome, Sewing Machines page on Facebook. I can finally share I've got a new machine embroidery design pack coming out (Sashiko-style designs!) and a new Sashiko-by-machine thread kit coming, too! These will all launch later in the spring, and I'm eager to begin sharing photos and sneak peeks of the projects I've already created. I think you're going to absolutely love these new designs.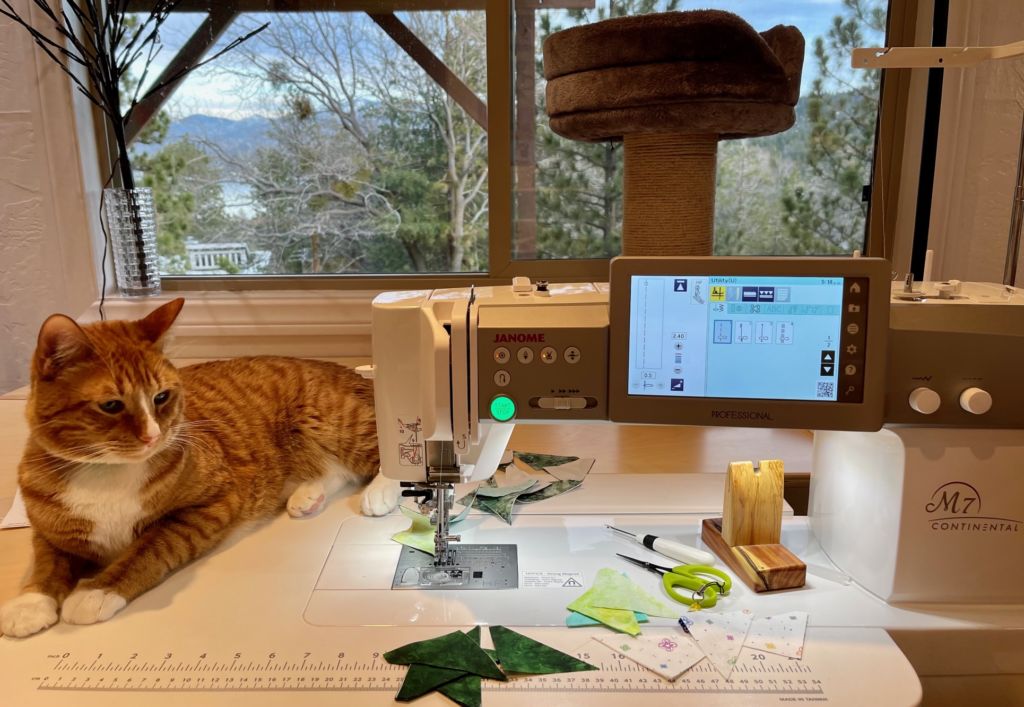 As for our kitties, we finally have the import license from Australia and a reservation for them at the quarantine facility where they will stay for two weeks upon arrival in Melbourne before being flown to The Alice. Their departure date will be in mid-April and I plan to follow soon after a Janome event in Las Vegas. I should have my flight to Australia booked later this week and I am very excited! Now that we have a house lined up and I have a busy schedule planned for the next couple of months, I'm getting so excited about this new adventure. Hearing Kent's daily enthusiasm for life in the Outback and all the wonderful people he has already met, I know we'll make the most of our short time there. God has planned a wonderful experience for us and I am eager to be reunited with Kent and enjoy all the new experiences coming our way together!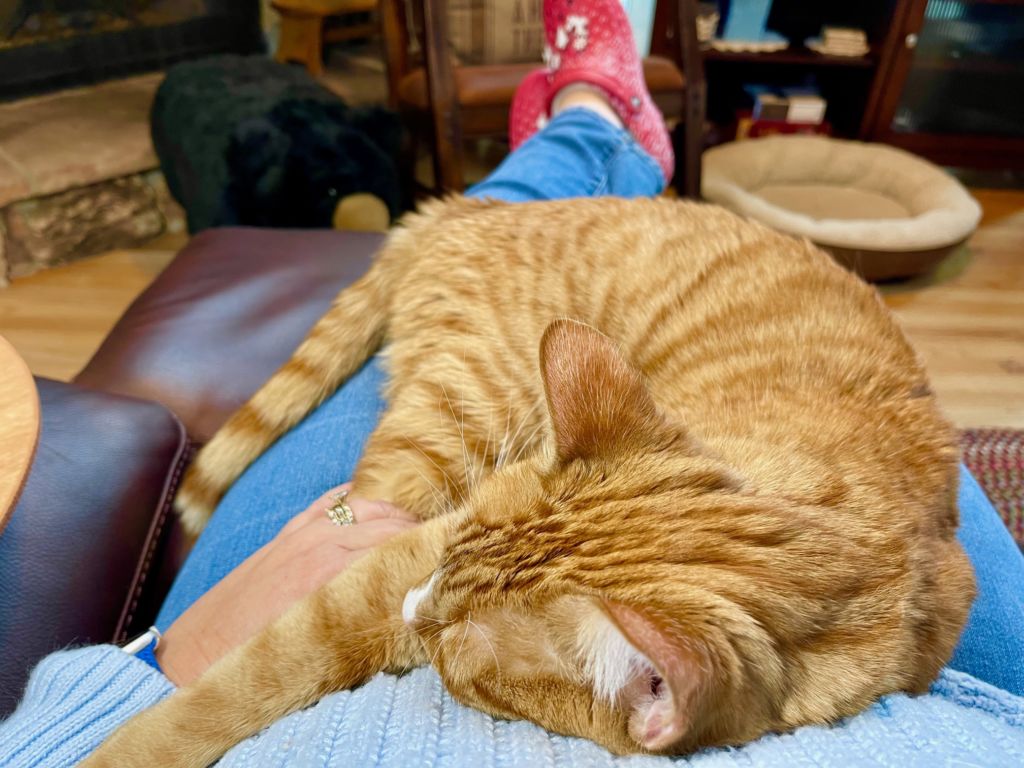 But first, I'm taking it one day at a time and making the most of each and every day here. I'm noticing the small things. The lovely things. I'm enjoying stitching in the evenings with Cheeto on my lap. I'm embracing the quiet moments. I welcome the creative times and the times where no creativity seems to happen. It's all good. Most of all, I'm spending time actively counting my blessings of which there are so many. The ONE WORD I have chosen for 2022 is ADAPT and I already feel it was the right decision. I'm adapting to many new changes and situations, but I have already grown and I feel stronger. 
One last update….I've collected so many Shoo Fly blocks (THANK YOU to everyone who sent me one, two, or more blocks — and for all the notes and goodies you included in those packages!) I plan to begin work on assembling the quilt top later this month. I'll also be creating an amazing label with the names and information about the makers of each and every block. I've saved every note and letter and they will be put into a special album which will accompany the quilt! It's going to be amazing because of your generosity, love, and thoughtfulness. 
Thanks for spending time during your busy day to read and catch up on all the happenings on our end. There will be more updates and sneak peeks coming in the days and months ahead! I'm praying for you all that 2022 is off to a wonderful start and you all are safe, happy, and healthy. Stay hopeful and creative!