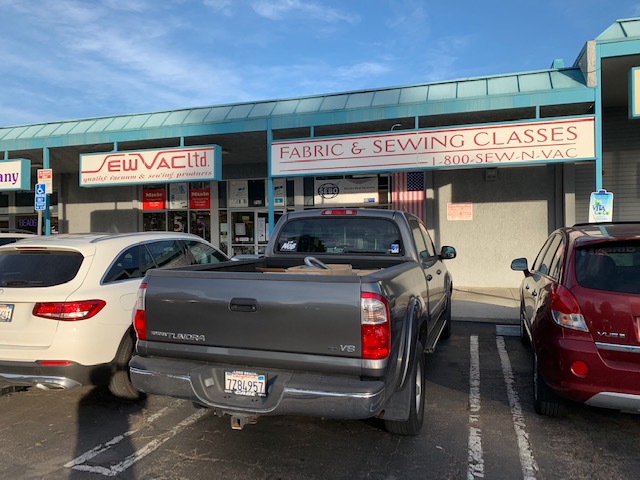 As the Janome National Spokesperson, I've started a fun, new tradition of surprising Janome dealers by stopping by their shops when I'm traveling or out and about. In case you missed my first two special Shop Stops, you can read about them HERE and HERE. Shortly after Christmas, I decided to visit the closest Janome dealer to where we live in the South Bay area of Los Angeles (plus I was in desperate need of some yellow and pink fabrics for a new project in the works.) My sweet husband drove me to Long Beach, CA, to visit Sew Vac Ltd., owned by Scott Nobel.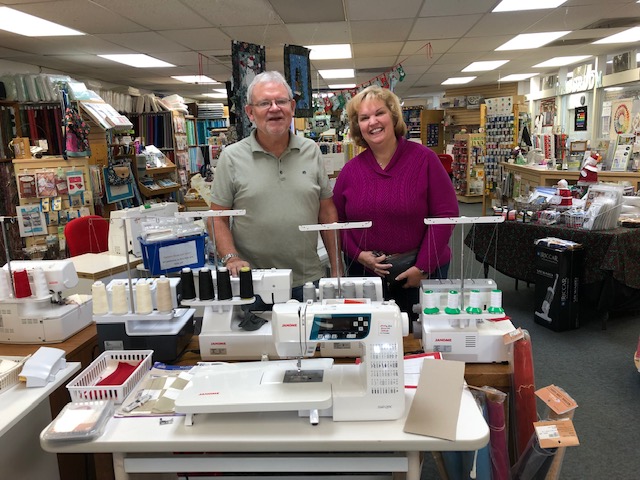 I was very impressed with his shop. Within easy access from many LA suburbs, his shop is large, light, bright and well-stocked with all sorts of sewing treasures!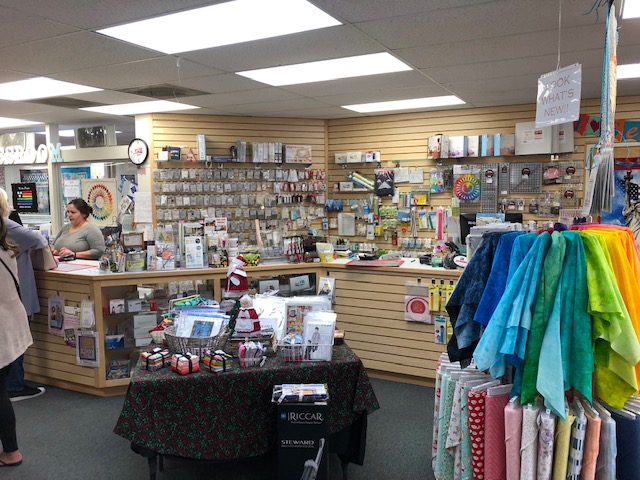 Scott stocks an impressive number of Janome machines, featuring many different models, so customers can try them and find the one which suits them best.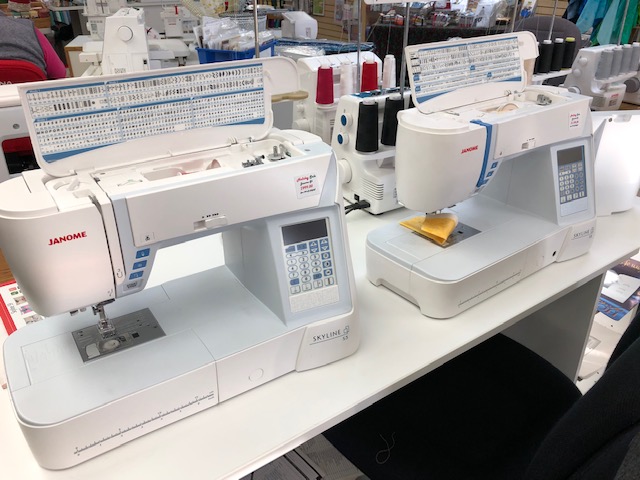 The Janome Memory Craft 6700P is a fantastic machine and sews like a dream. Hmmmm…..do I need another machine in my studio?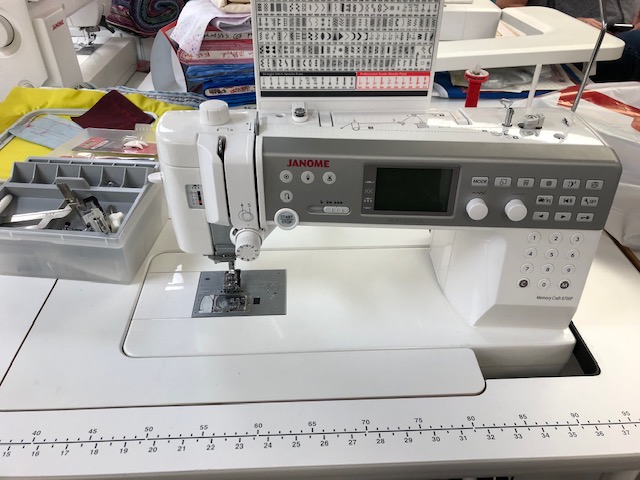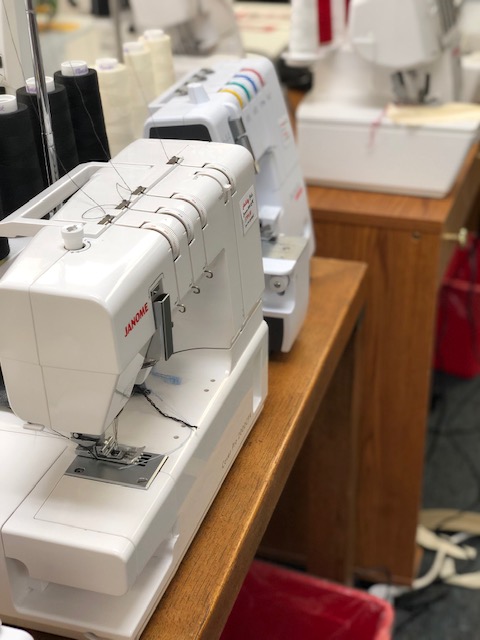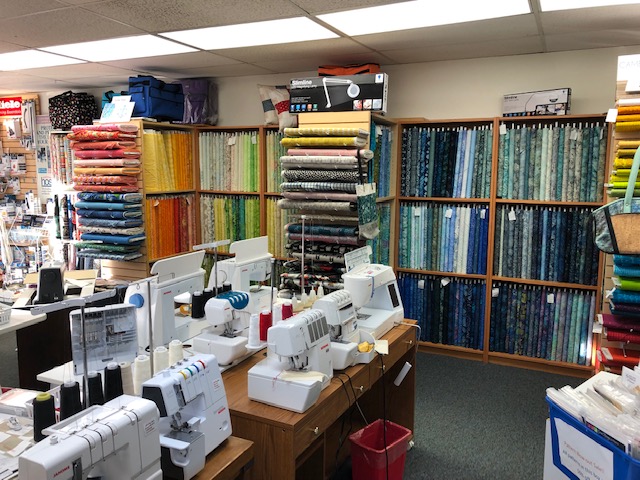 As I mentioned above, I needed to do a little retail therapy by way of acquiring some new fabrics. I was specifically on the hunt for yellows and pinks, but these blue beauties caught my eye!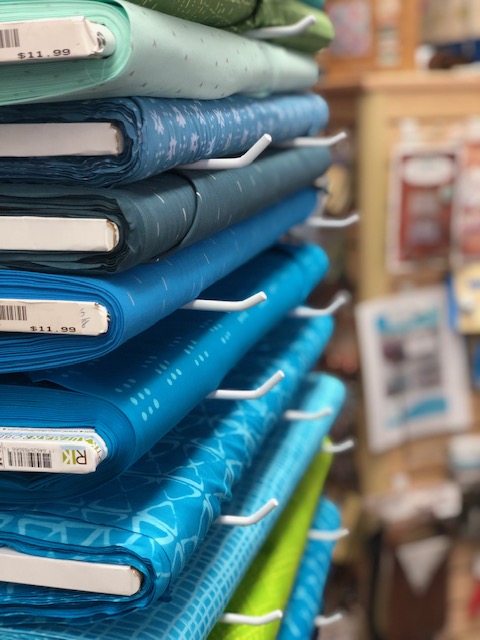 Mr. Kim helped me carry my fabric selections to the cutting table while I continued to shop. What a good guy!
….And then he snapped this candid shot of me deep in contemplation about my fabric selections.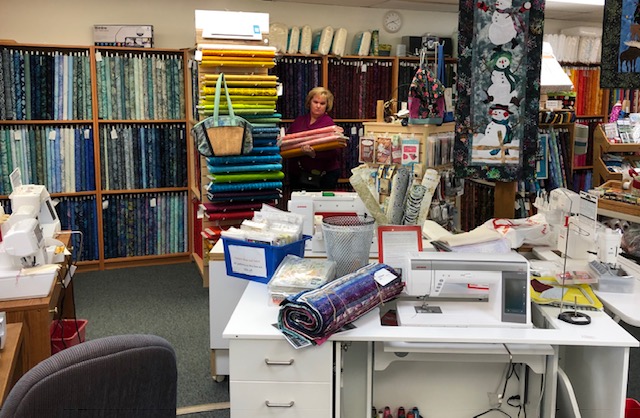 Scott carries a great selection of Janome accessories in the shop. You can find any presser foot or sewing machine attachment imaginable!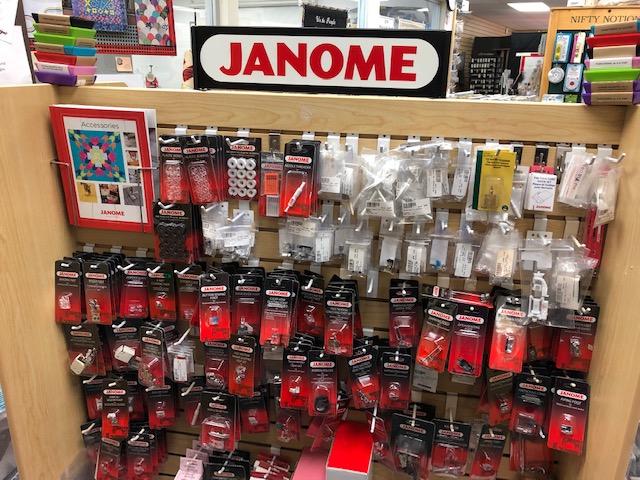 Being that I'm a self-proclaimed, notion-loving gal, I had a great time looking through all the extra goodies for my machines.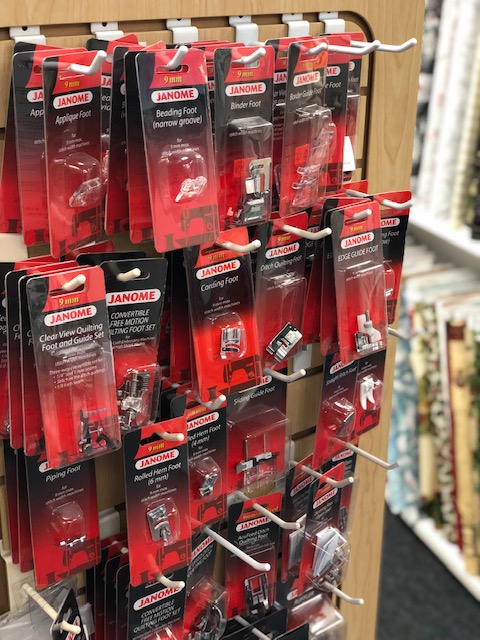 Sew Vac Ltd. has something for every quilter, tote bag maker, embroiderer or sewist. And if you need a vacuum cleaner repaired or a brand new one, he's got you covered there, too.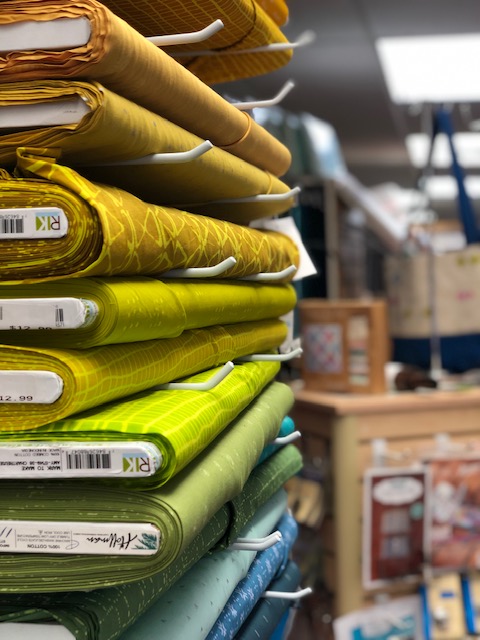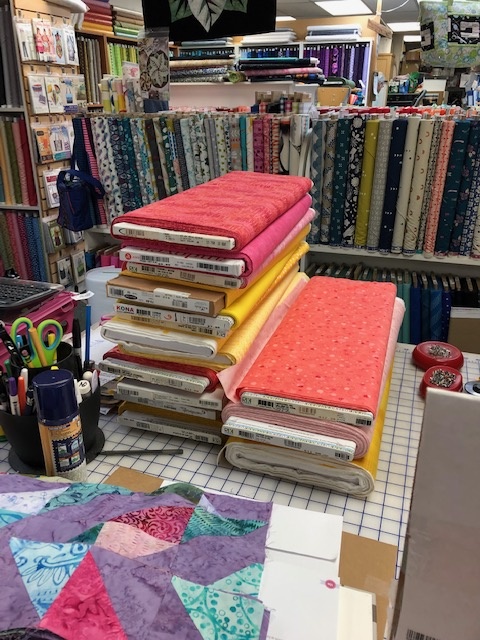 Sew Vac Ltd. has a special Customer Appreciation Event and Class Preview to celebrate 40 years in business on Sunday, January 13, 2019 from noon to 5pm. (Congratulations, Scott, and the entire Sew Vac staff!)
The event will be catered and there will be all sorts of fun and surprises for everyone. If you're anywhere in Southern California, I hope you'll make plans to attend this annual BIG event!
Contact information:
1762 Clark Ave. 
Long Beach, CA 90815
1-800-SEW-N-VAC
562-498-6684
www.sewvacltd.com 
The hours are:
Monday – Thursday: 10 am – 8 pm
Friday: 10 am – 6 pm
Saturday: 10 am – 5 pm
Sundays, if there is a class in session. Call first.