Do you remember a few weeks ago I posted a photo of the
surprise I found on top of the wreath on our front door?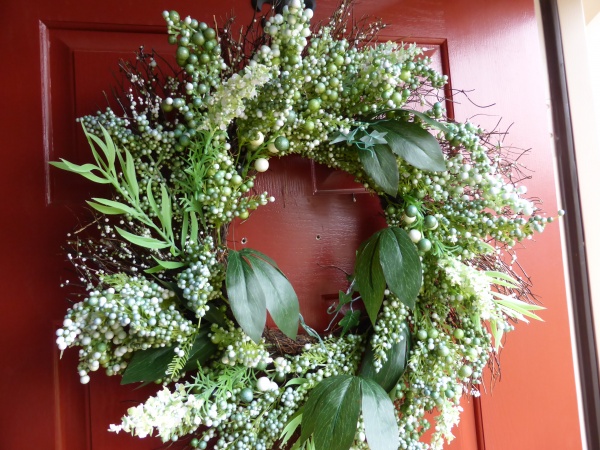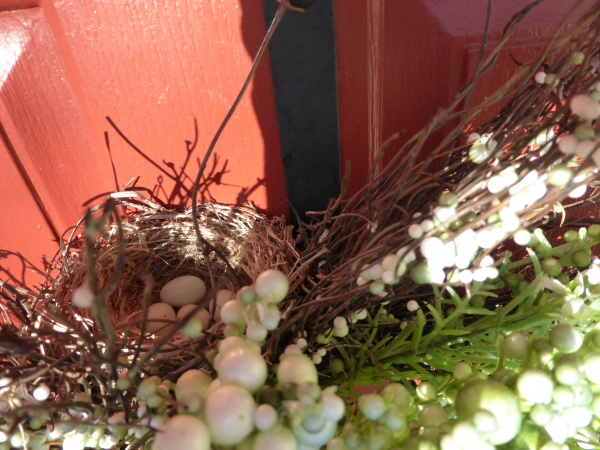 A closer look….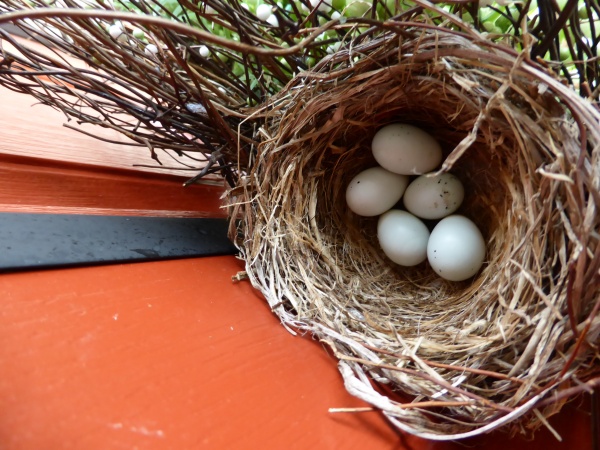 Five pretty light green eggs.
The momma and papa birds tended those eggs faithfully for a couple of weeks.
When we arrived home from our vacation the nest
seemed very quiet; not a peep could be heard.
The lovely lady who was house/pet sitting for us said that
the weather had been so cold the week we were gone
that she feared the eggs might not hatch.
So I put my camera up above my head for a closer look.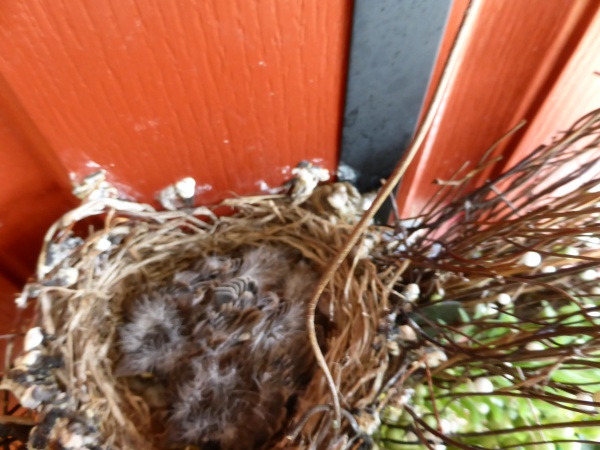 And lo and behold, all five eggs had hatched!
And just a couple of days later, I no longer saw the momma and papa birds.
So I took another peak with through my camera lens.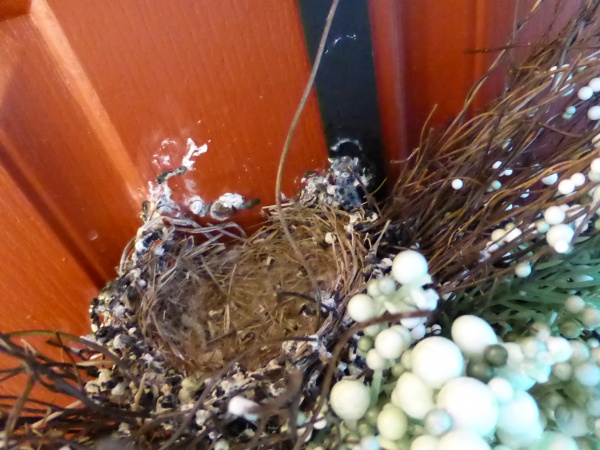 All the babies have flown the nest! Isn't nature a miracle?
I'm so happy those pretty little birds chose my front door
to build their nest and raise their tiny peeps.
Do you suppose if I keep the wreath and hang it up again next year
that they'll return to raise another sweet family?