…..and join me to create your own version of Gatherings! 
I've designed another series quilt for my favorite quilting magazine, American Quilter Magazine.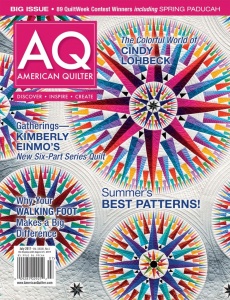 Like last year's series quilt, Pleasantville, this is a row-by-row-style quilt but the blocks in Gatherings are set on the diagonal. There are six installments in the series and the first installment is featured in the current, July 2017 issue of AQM! You can subscribe to the magazine simply by clicking HERE.
To make your own stash-busting version of Pleasantville, click HERE. And to see all the fabulous quilts in an online "show and tell", click HERE.
GATHERINGS features pieced basket blocks which are quick and easy to piece and they increase in skill level (just a tiny bit) with each installment. By the end of the series, you'll be a basket-piecing-pro! You can use my EZ Flying Geese Ruler or a traditional method for construction plus there are even ways to use the Accuquilt GO! dies to cut many of your pieces. I provide the list of the GO! dies needed and instructions for using my signature ruler method HERE. 
I encourage you to bust your stash by using your scraps or yardage you already have on hand. But if you want to make your quilt using the same gorgeous Moda fabrics I used (from the Olive's Flower Market line with some additional solids included) you can buy kits with these lovely fabrics in both sizes through Quilting by the Bay HERE.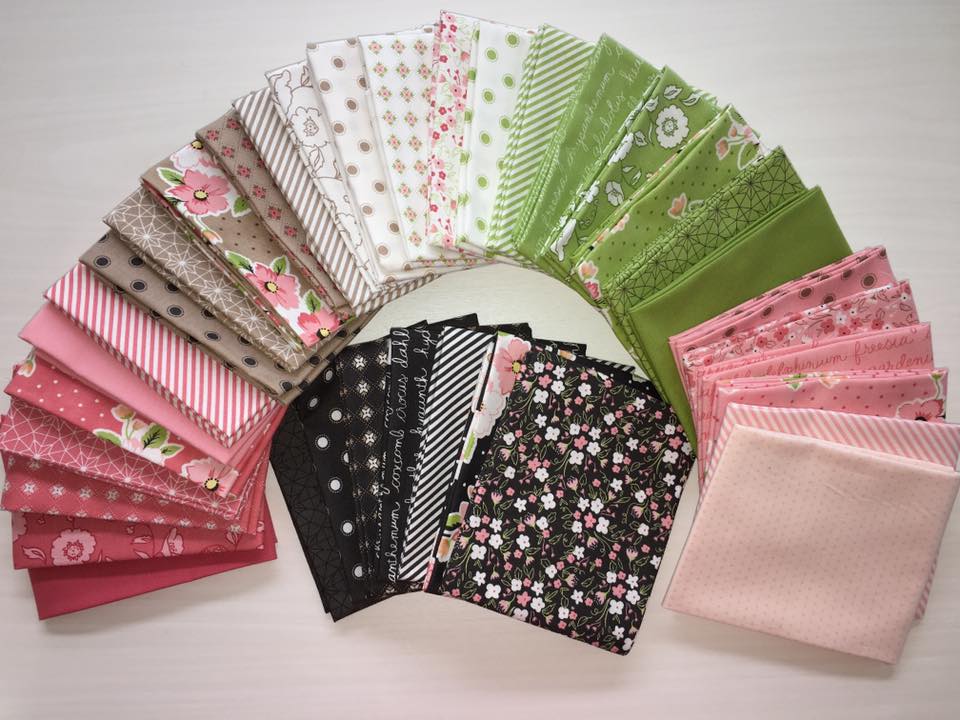 The instructions are for quilts in two sizes — Queen or double size. You can also find the instructions on my website by clicking HERE.
I will be making GATHERINGS again in real time using completely different fabrics in a fabulously different colorway and you can follow along with my updates on Facebook (friend me!) or here on the blog. Just wait until you see how beautiful it will be! Plus, I'll be looking for you to post updates of your blocks and rows as you make them. Will you please share your progress with me on Facebook for all of us to see and enjoy? Let's help each other stay enthused and motivated to make these spectacular basket quilts.
Are you in? Leave me a comment and let me know if you plan to make your own version of GATHERINGS!