I have heartbreaking news to share with you. Our sweet little bundle of kitten cuteness, Dodger, passed away suddenly in the wee hours of Tuesday morning. 
We were awakened to strange sounds and when we found him, it became quickly apparent something was terribly wrong. In the 90 seconds it took Kent to throw on some clothes to take Dodger to the emergency animal hospital, and while I was frantically calling them, Dodger stopped breathing. We tried to clear his airway but it all happened so quickly and our sweet kitten was gone — even before we reached the emergency vet, which took less than five minutes. The doctor and technicians ran to meet the car in the parking lot but there was simply nothing they could do to save him. The vet told us later there was no sign of trauma and he hadn't swallowed any foreign object. She believes he either had a virus or some sort of undiagnosed illness but nothing we could have done would have changed the outcome. 
Although just as heartbreaking, we feel more equipped through experience to mourn and say goodbye to our older pets who have lived long, happy, healthy lives. But losing a kitten? Neither of us have ever had to endure anything like this before. We are completely broken hearted. Just yesterday, I took the photo (above) of Dodger as he sat on my ironing board next to my work station. He was purring and so content. I even posted on social media (now removed) that he was thriving. How could this possibly have happened so fast? I'm at a loss for words and how to grieve for this little fellow who so completely wrapped himself around our hearts.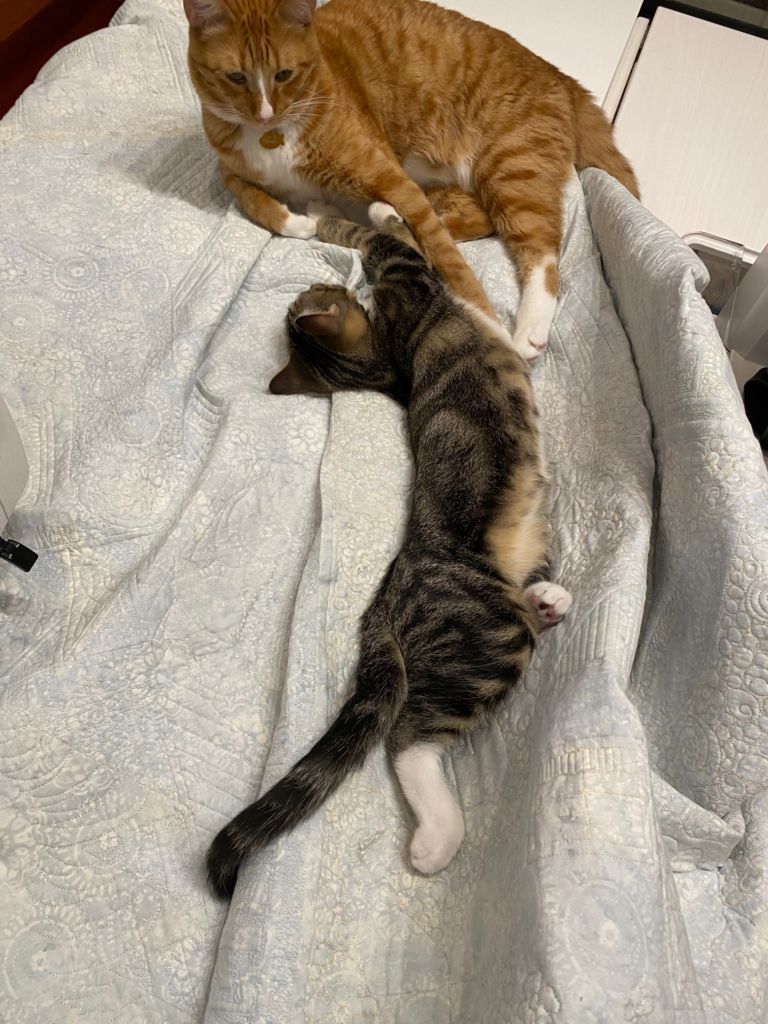 Cheeto and our other furry family members absolutely sense that he's gone. When Cheeto is stressed or upset (in the past, because of my traveling) he acts out by leaving us a "package" outside the litter box. He hasn't acted out in this way for the longest time. But sure enough….within an hour of losing Dodger, Cheeto expressed his angst and upset in the only way he knows how. Poor guy. Somehow he knows. They all KNOW.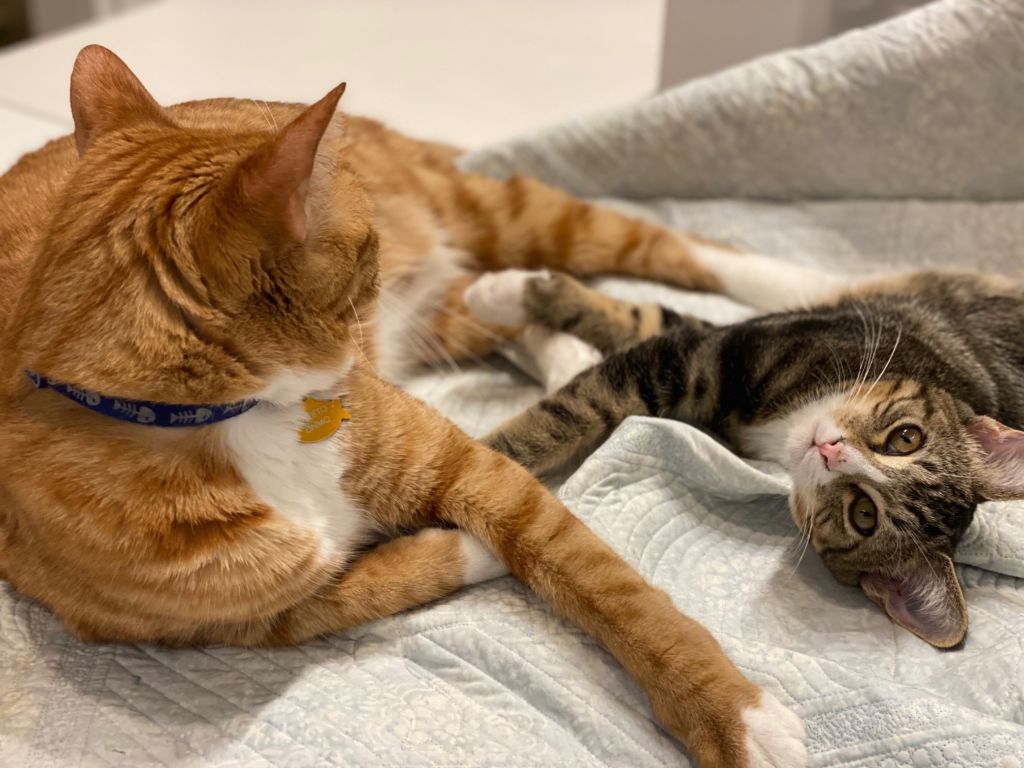 We've cried. We've done the "what ifs and if onlys." We've cried some more. This is hard. Losing any family member, is hard. Telling our boys was even harder. We all cried even more.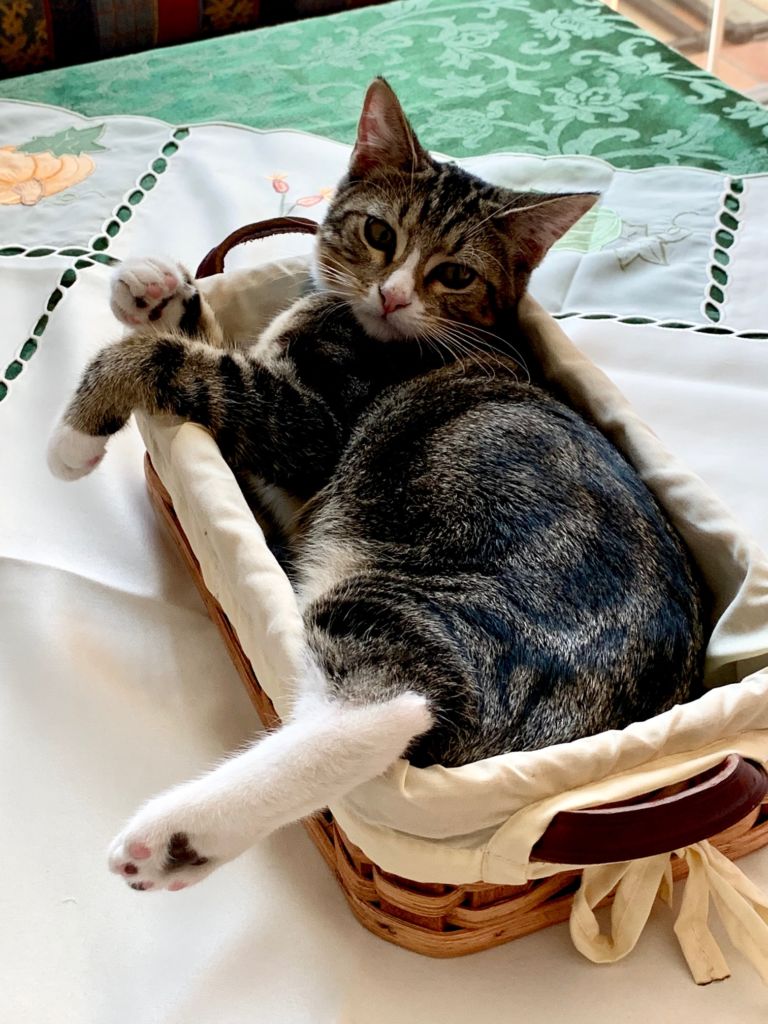 However, we do know this: we'll never forget Dodger or love him less. But we'll adopt again. Its what we do. Our rescue pets have blessed our lives with unconditional love and provided so much happiness, laughter and comfort to our family. So we'll absolutely find it in our hearts to open them and our home once again. We have endless love and all the warm feels for cold noses. And we have the ability and means to take in another rescue kitty to ensure one less homeless pet in the world. Can you imagine if everyone who is able would adopt a shelter pet? The shelters would empty.
We'll be laying low for the next couple of days, under the radar. Thanks for your love and understanding.