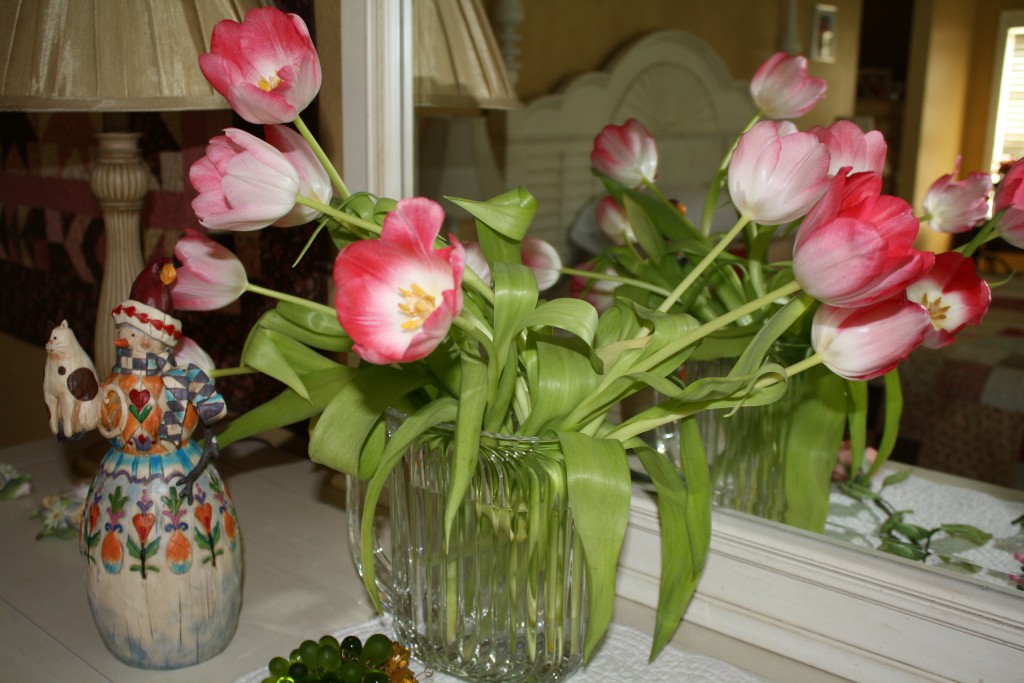 Let me state here and now that I just survived the absolute, all-time worst winter cold. EVER. It seriously had me down for the count. And twelve days later I'm still not back to 100%, but maybe 83%. Or so. The pretty pink roses my sweet hubby surprised me with last week lasted almost as long as my cold, but I ended up replacing those a few days ago with these lovely blossoms, and I'm enjoying them more than I can say.
I seriously [heart] tulips! There is just something about them that speaks to me on every level. Could it possibly be because I also love Holland just as much? Whatever the reason, there is simply nothing like a bunch of fresh tulips — in any color — to cheer the soul. And for less than six bucks a bunch, that's cheap soul therapy wouldn't you agree?
But I digress. The big news around here is that I'm sewing again.
This might seem like an odd statement coming from someone like me because you might think I pretty much sew all the time. And unless we're in the middle of a household move (which we aren't) I pretty much do sew all the time. But for a variety of reasons (writing and designing deadlines, health issues, holidays, family, etc….) I hadn't actually turned on my sewing machine to stitch anything since early last November. This is highly unusual for me and I not only went through serious withdrawals during the past couple of months, it has been seriously hard for me to get my mojo going to actually get sewing again.
Until yesterday.
I pieced one of my new quilt designs into a glorious top called Caribbean Sea Stars for a class I'll be teaching on the 10 day cruise to the Caribbean next month. Boy oh boy, I can hardly wait for that trip. I've heard all three of my full-day classes on the cruise are completely full (yeah!) and I can hardly wait to share my top tips and techniques to make the Sea Stars quilt in a matter of hours; because the design looks oh-so-much-more complex. I'll show you a photo, but I want to wait to show it when it has been quilted and bound. I used 8 glorious batik fabris, and the quilt  is the Caribbean personified! Stay tuned for pictures to come….
Then last night after the boys were in bed, I pulled out a small, but special stash of fabrics I bought when I visited Birgit Schuller in Germany last year, at her friend's (also named Birgit) shop. Because of my hectic schedule last year, I never had time to really do anything with those exquisite Danish fabrics. Until last night. Until it was TIME TO SEW AGAIN. Truth is, in all the months since last April, I have never gotten that color — that amazing, indescribable, glorious, in-your-face, chartreuse — out of my mind. I've mulled it over. I've planned. I've dreamt about it.  I'm convinced it is the "new neutral." Better than gray, even. I'm also convinced (call me crazy) I can pair it with these delicious, sweet pink, raspberry and blue fabrics to make a quilt that is exquisite, exciting, and perhaps a little 'on the edge of exotic.' But most certainly, out of the box. My color box, that is.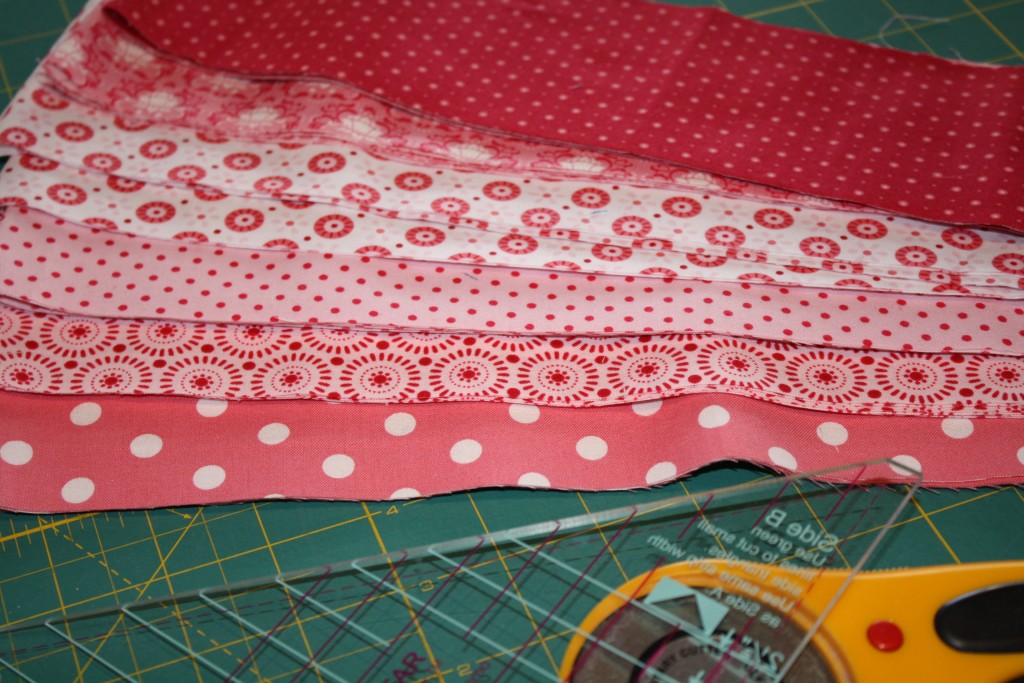 So I got busy and began cutting those luscious fabrics. At 11pm at night, mind you. And after three rerun episodes of Frasier later, I had 24 of these: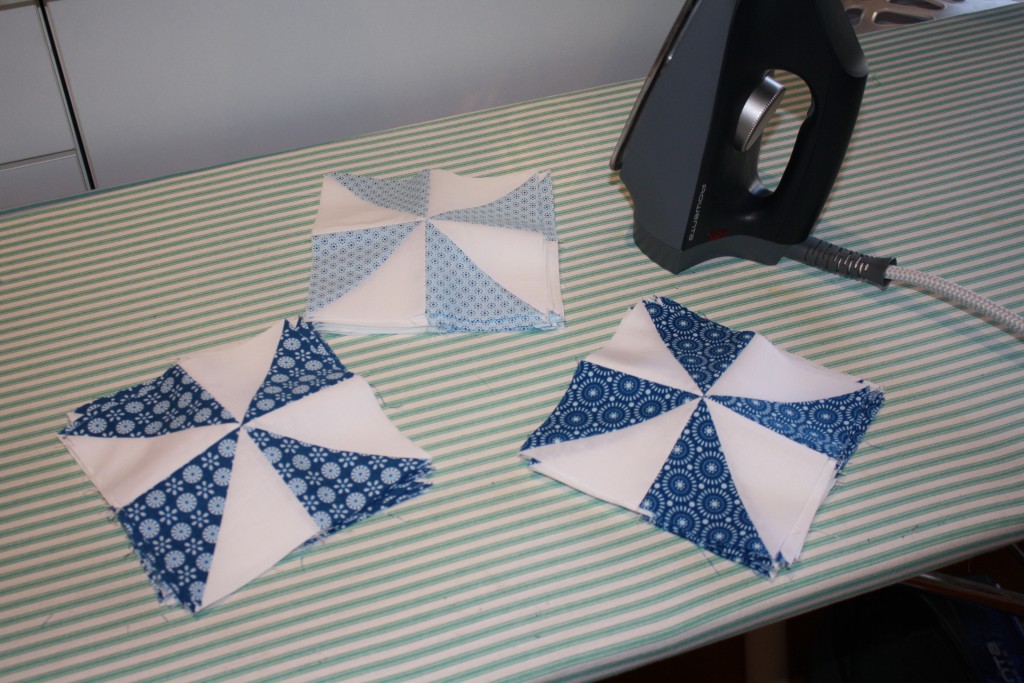 After my afternoon walk with the dog today, after the boys have been fed dinner, homework is done, books have been read, laundry is caught up…..it will be my time again. I have a date tonight with my special Danish fabrics; and my chartreuse. I'll be working on that new 'out of my box' design. And you'll see. We'll see. Chartreuse really is the new neutral.
But more importantly, I'll be sewing. Again. Talk about therapy for the soul. Yep, sewing is even better than tulips!