Our family has grown again.
As hard as it was to lose our beloved little Dodger, we knew we would adopt a kitten again.  Everyone felt the void left when Dodger passed away; most especially Cheeto. The foster moms at A Pawsitive Approach were so helpful and understanding about our desire to find the right kitten to join our family. We visited several foster parents and their foster kittens but it wasn't until we visited with Teresa and Sherrie (Dodger's sweet foster Mama) that we found the perfect new addition.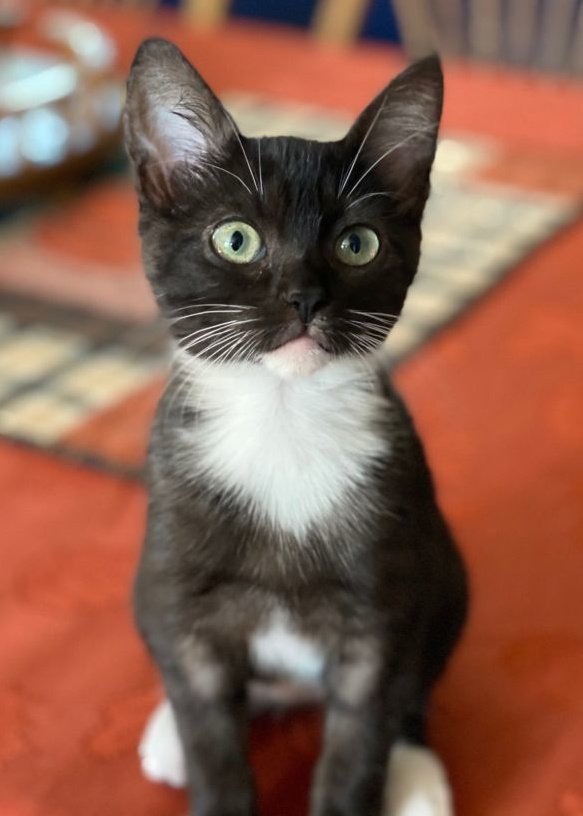 Meet Remy.
We brought Remy home because he looked and acted so much like Andrew's sweet kitty, Thomas. Thomas and Cheeto were the best of buds when Andrew and Thomas lived with us for four months early on in the pandemic. However, we were all surprised to discover when we took Remy to the vet for a checkup that although he is a happy and healthy 10 week old kitten, Remy is a girl — not a little boy! But no worries….the name Remy fits her "purrfectly" and we couldn't be more delighted.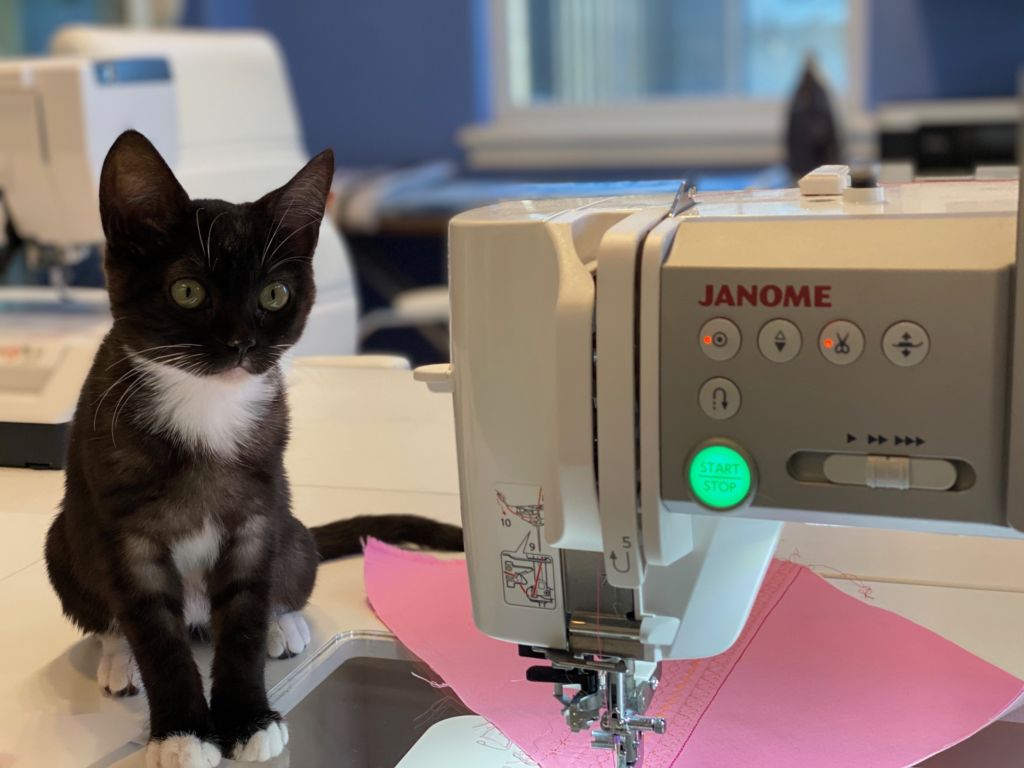 We have a big surprise to share because while we were getting to know Remy, Teresa (the foster Mom) had just taken charge of a tiny little bundle from a high kill shelter, only a half a pound in weight. We were instantly smitten! This little bitty thing came home with us and has been growing and doing very well! She's now a little more than 1 1/2 pounds and about 8 weeks old. She'll always be small (according to the vet) but she has a big personality and we just adore her.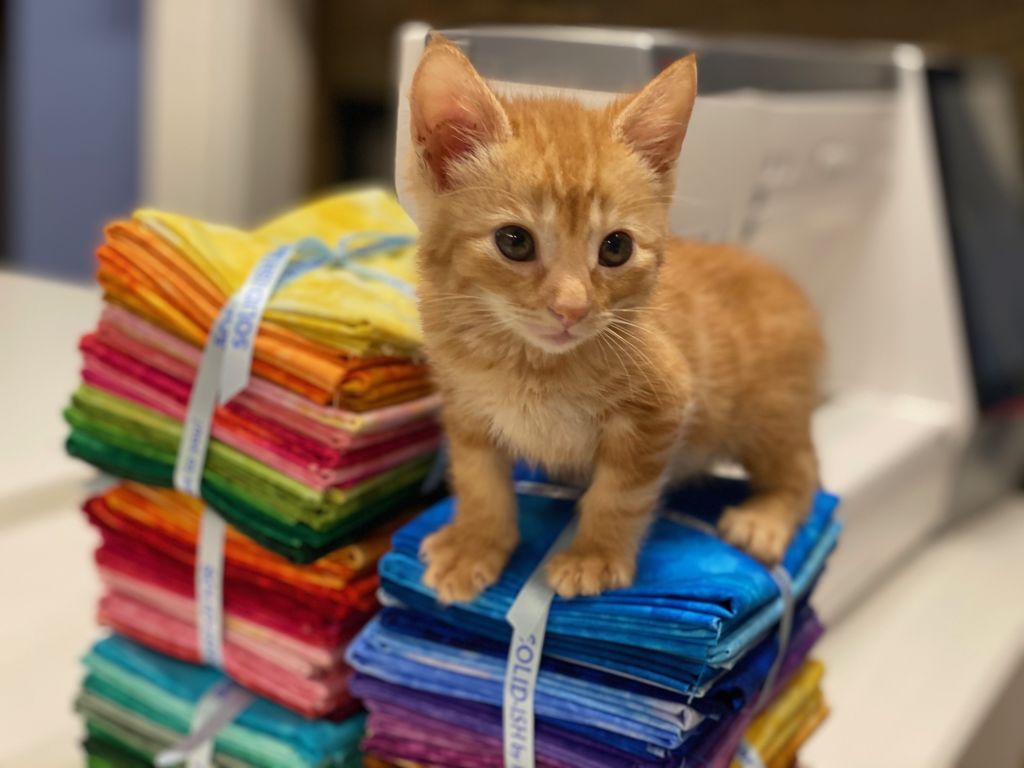 Meet Tater (named by Mr. Kim)
We never intended to adopt two kittens; they aren't even from the same litter and are between four and five weeks apart in age. But when your heart knows, it KNOWS. Everyone is delighted by these sweet new additions to our family — most especially Cheeto!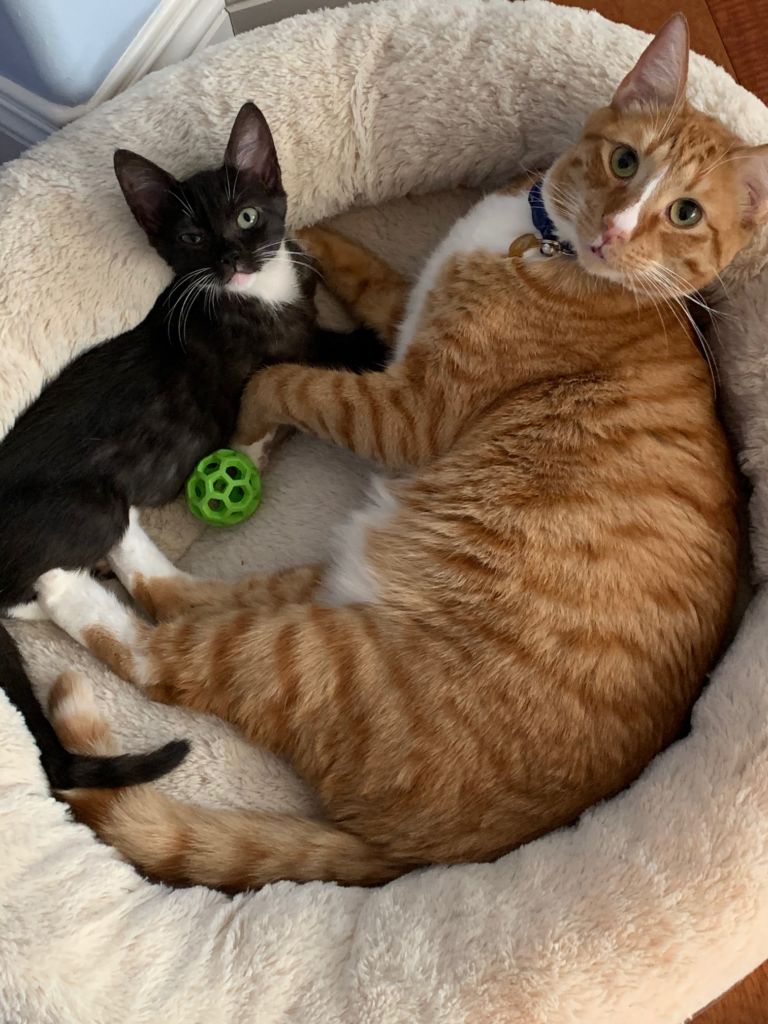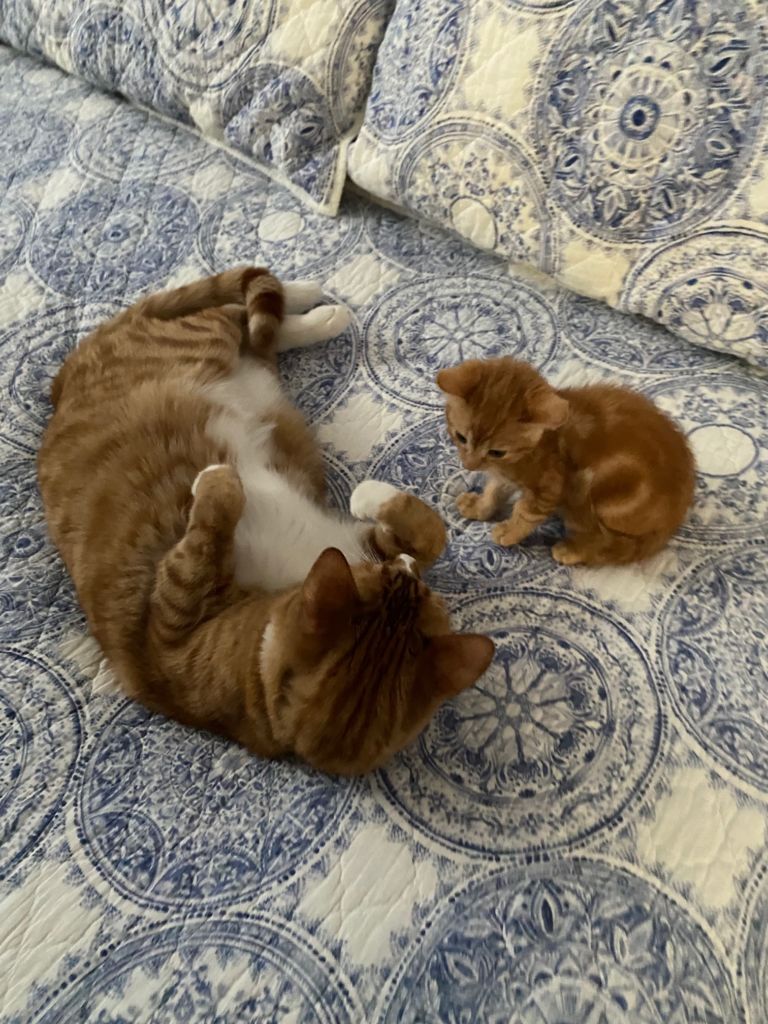 Peanut has also taken to the kittens quite well. There is often kitten "rodeo" going on amidst the toys on the floor although Peanut is very gentle with Tater, who is still so small.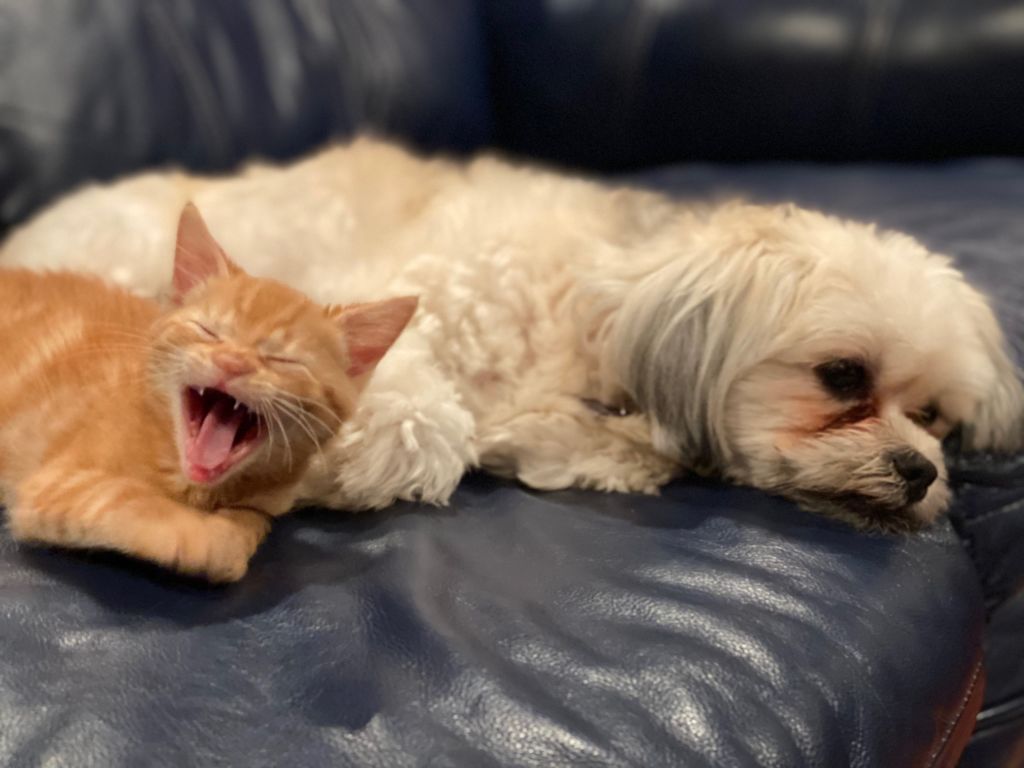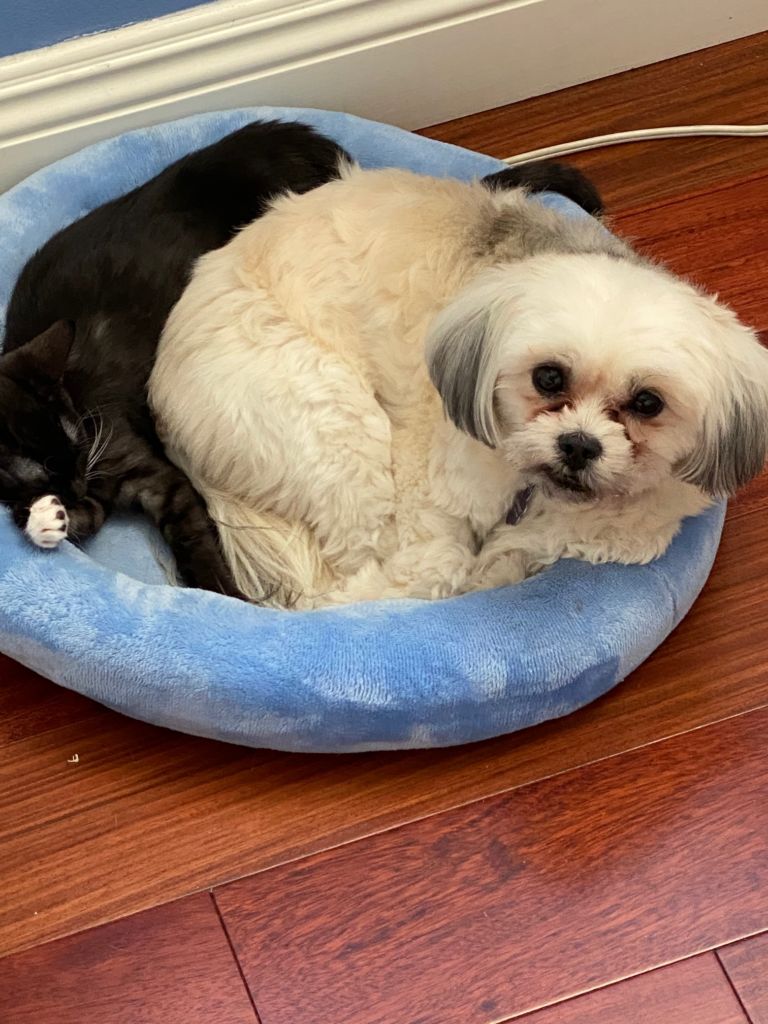 All of our furry friends keep us on our toes and sometimes awake at night! But we're not complaining…..we wouldn't have it any other way.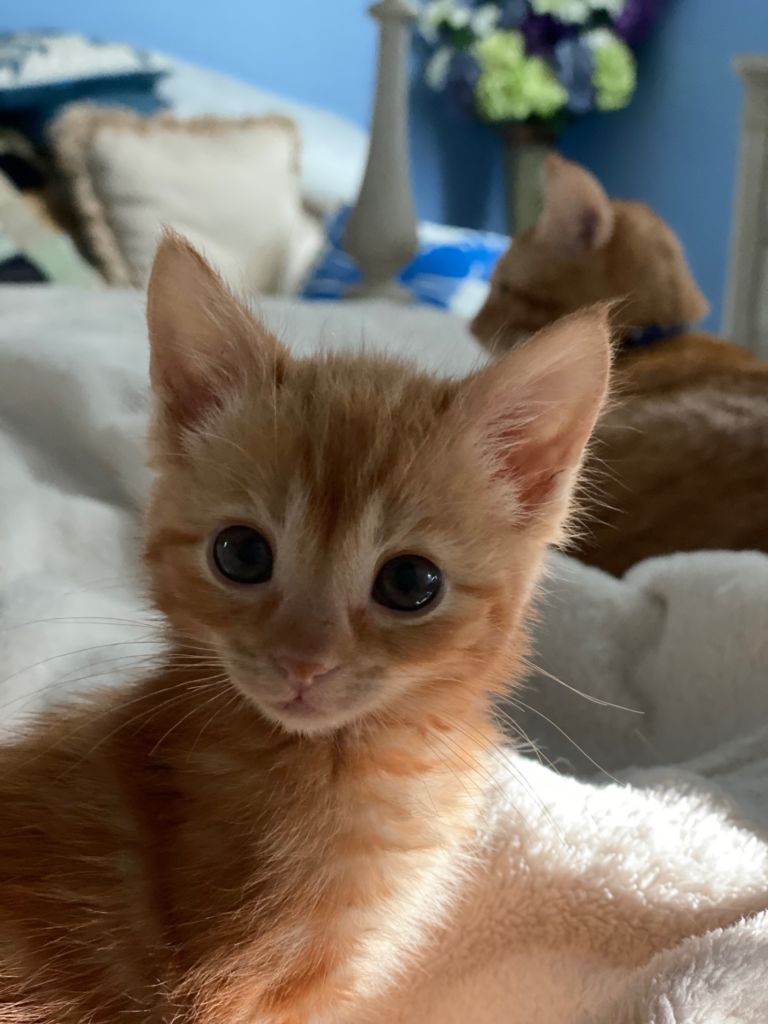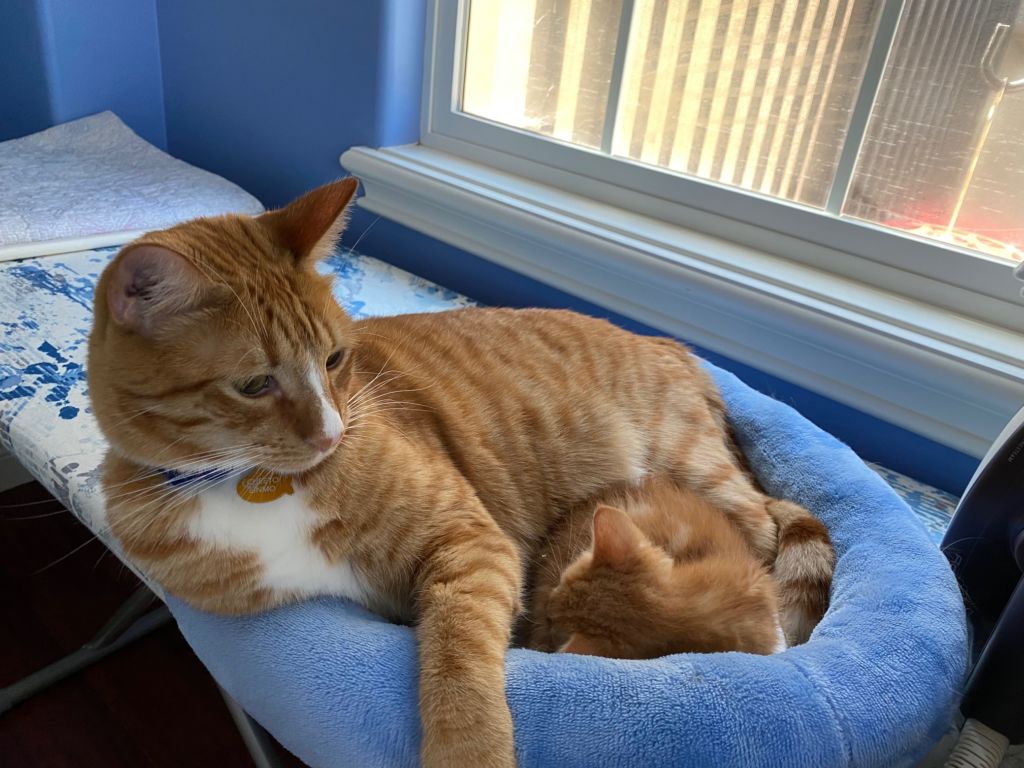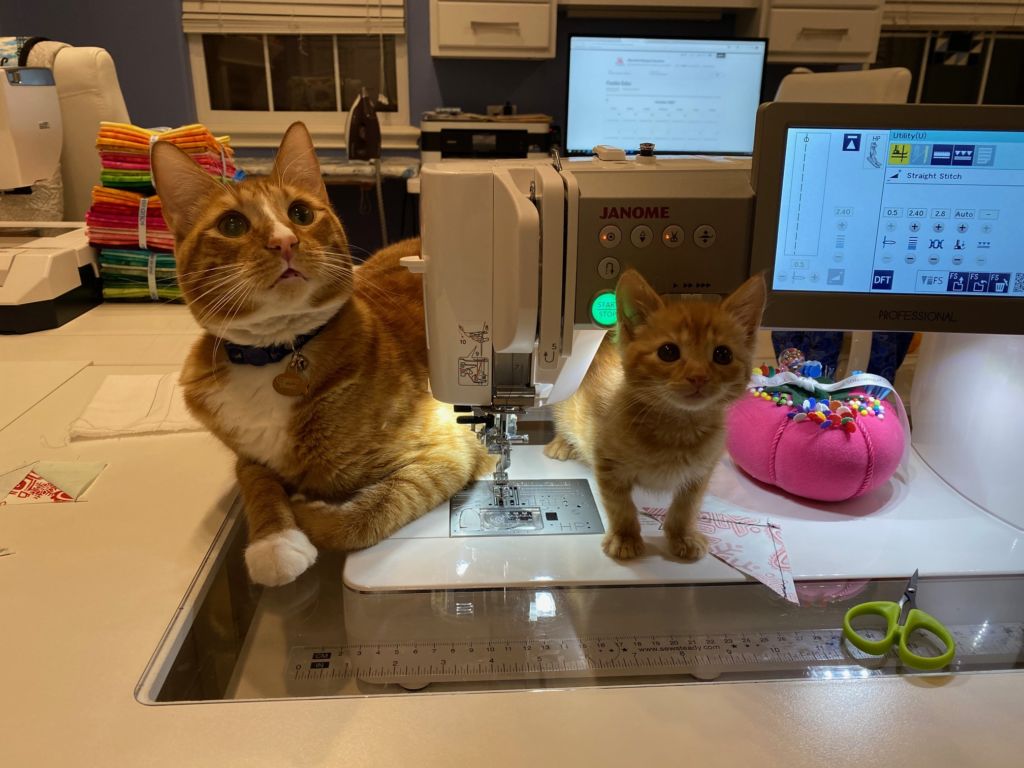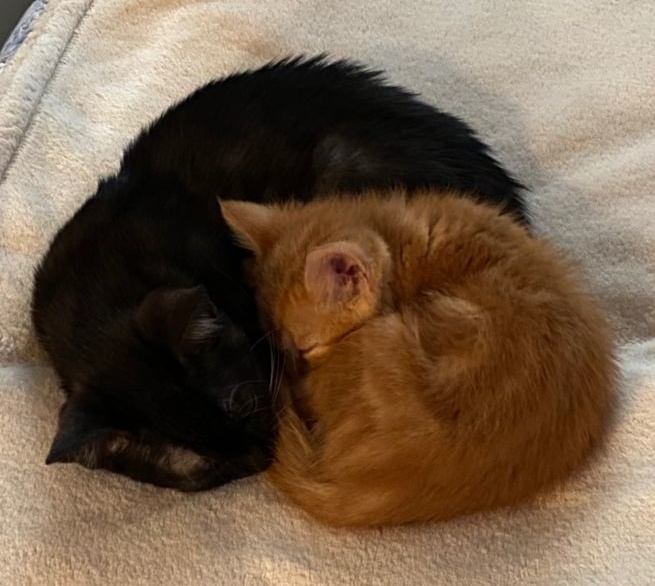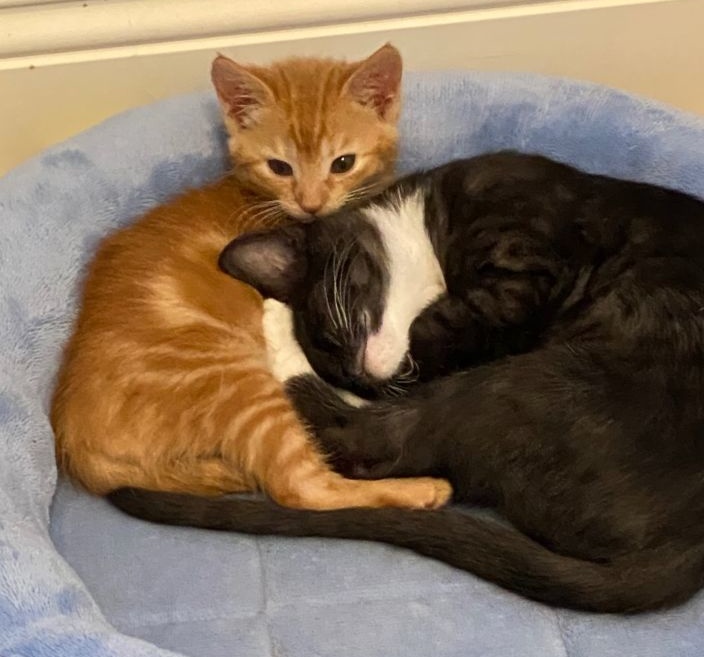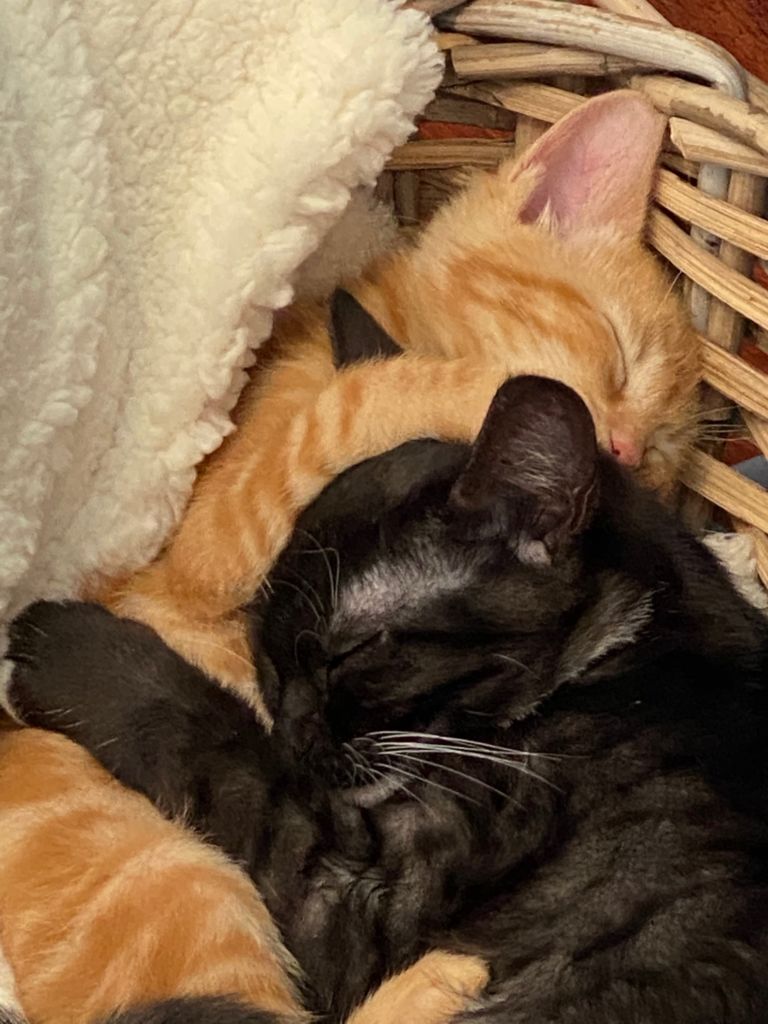 I hope you'll join me, Cheeto and our entire gang in welcoming them to the family! I'm sure you'll be seeing them — and their silly, kitten antics a lot more in the future!
And remember, adopt. Don't shop. There are so many sweet and loving animals in need of homes and forever families. I hope you'll consider adopting if you're able. Thank you!