I really should be working. I'm knee-deep in preparations for the "Super Bowl event" of quilting which begins in three days: Quilt Market / Threads of Success Conference / Quilt Festival, in Houston, TX. This year, I'm presenting 4 different lectures and teaching 6 days of sold out classes. I've been preparing for this event for quite literally, months. And now that I'm in the home stretch of my preparations, I need to stay razor focused. 
But as I was searching my external hard drive this morning for certain photos I want to use for one of my lectures, I came across some cute photos of my sweet cousin, Denise. Neither Kent nor I have a lot of extended family members. His parents were only children (so no aunties, uncles or cousins on his side) and I'm only in touch with just a couple of cousins from my side of the family. Denise, my Mom's sister's daughter, is close in age to me and we have been in touch since childhood but have become really close as adults.
So I thought it would be fun to share some of the darling pictures I found this morning, which I haven't seen in ages. 
Weren't we adorable?
And then I came across these high school senior photos….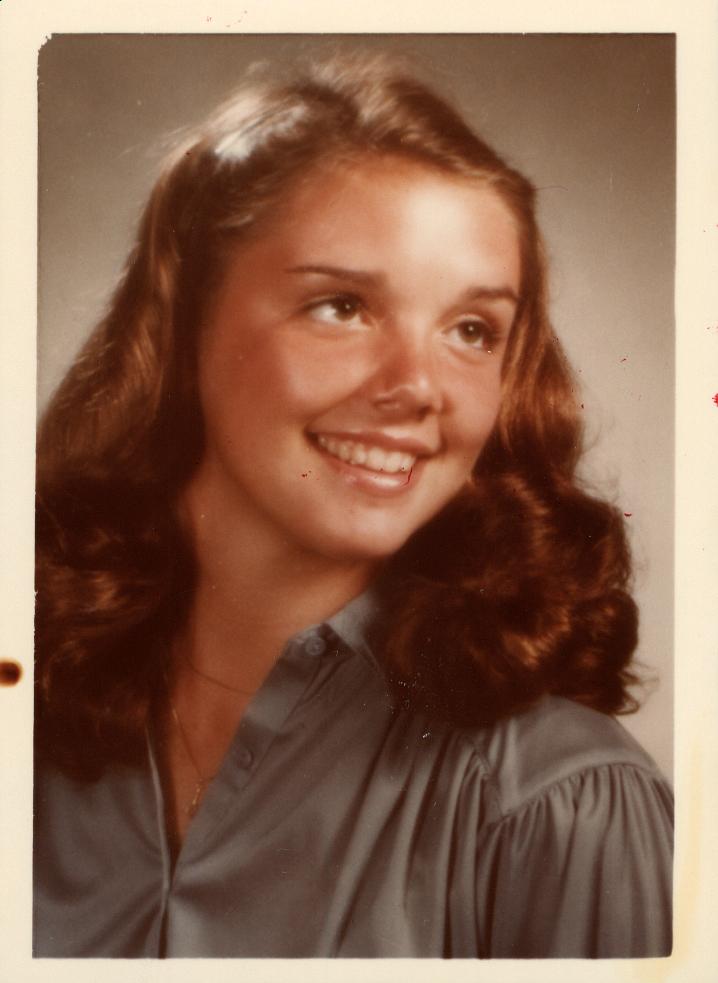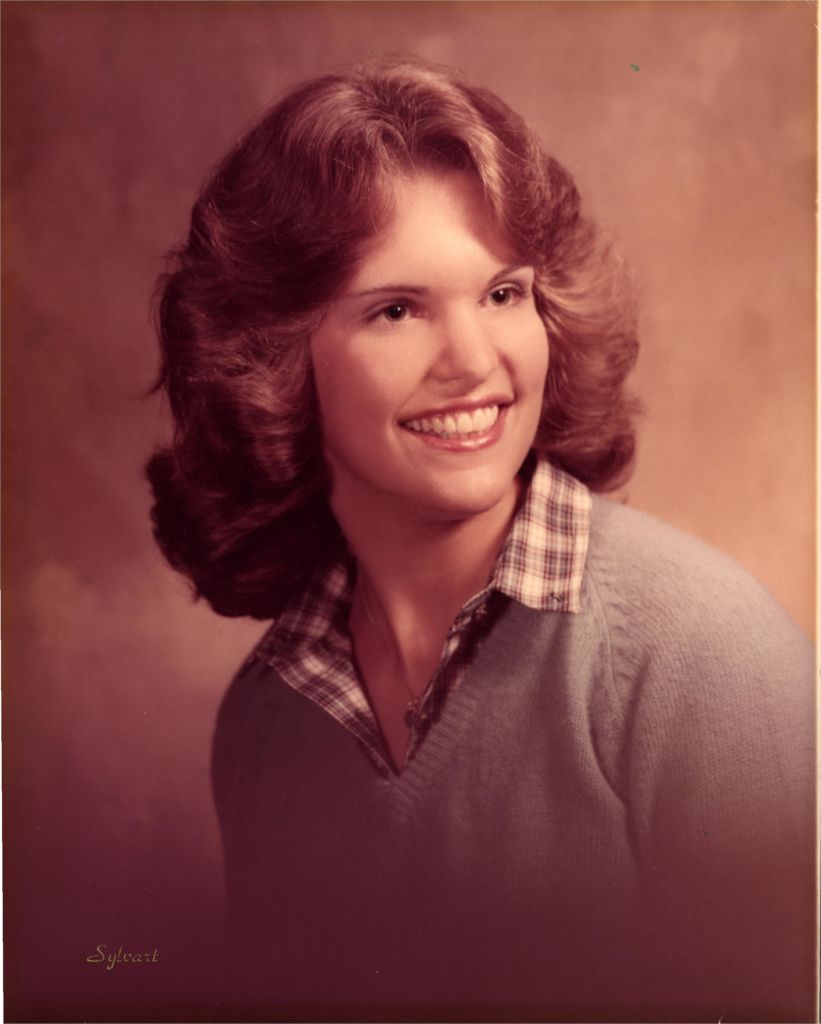 (I always had serious hair envy of her beautiful, long hair….)
And this is us last month….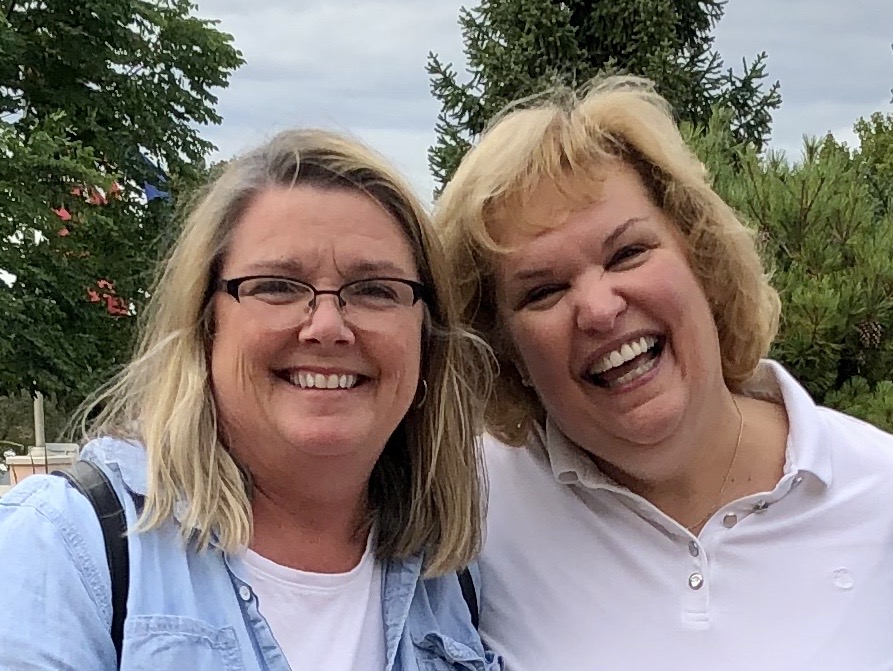 I love and appreciate this lady so much. She's truly the sister I never had. Denise has the biggest heart of anyone I  know and she's so funny; she keeps me laughing for hours. We talk about anything and everything. She's such a blessing in my life. (You can read more about my awesome cousin by CLICKING HERE.)
Plus, Denise has runs her own Estate Jewelry Business. Her links are HERE and HERE. I hope you'll check them out and if you find something you dearly love and want to order, be sure to say hello and tell her you're a friend of mine! 
So break time is over. Now it's back to pre-market/festival prep for me. 
(Love you, Cuz…..)