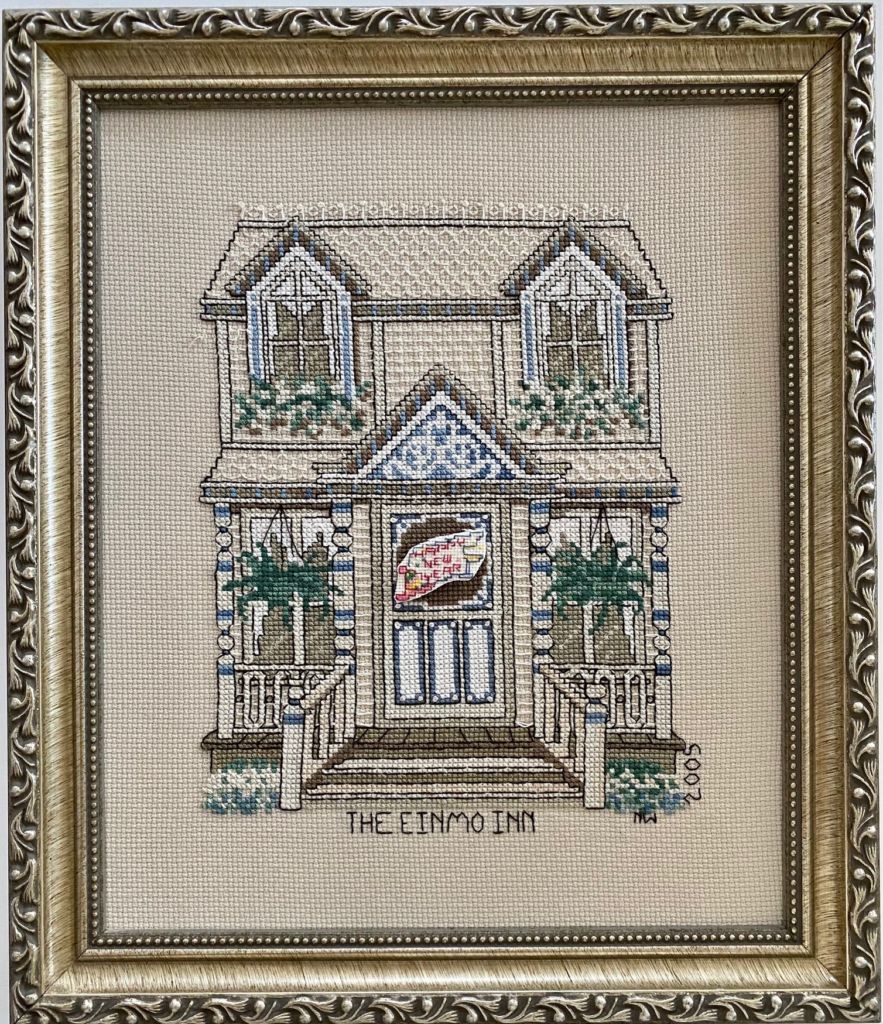 Our Christmas decorations are almost all put away for another year, but I wanted to share one of the most lovely, thoughtful and meaningful gifts I have ever received. 
You may or may not remember that my oldest brother, Bill, passed away from cancer in November 2019. After his death his husband, Tim, and I reconnected in an amazing way and have since become quite close. Tim is incredibly talented, creative, and a jewelry designer, among many other things. But I was caught by complete surprise with the gift he sent me for Christmas.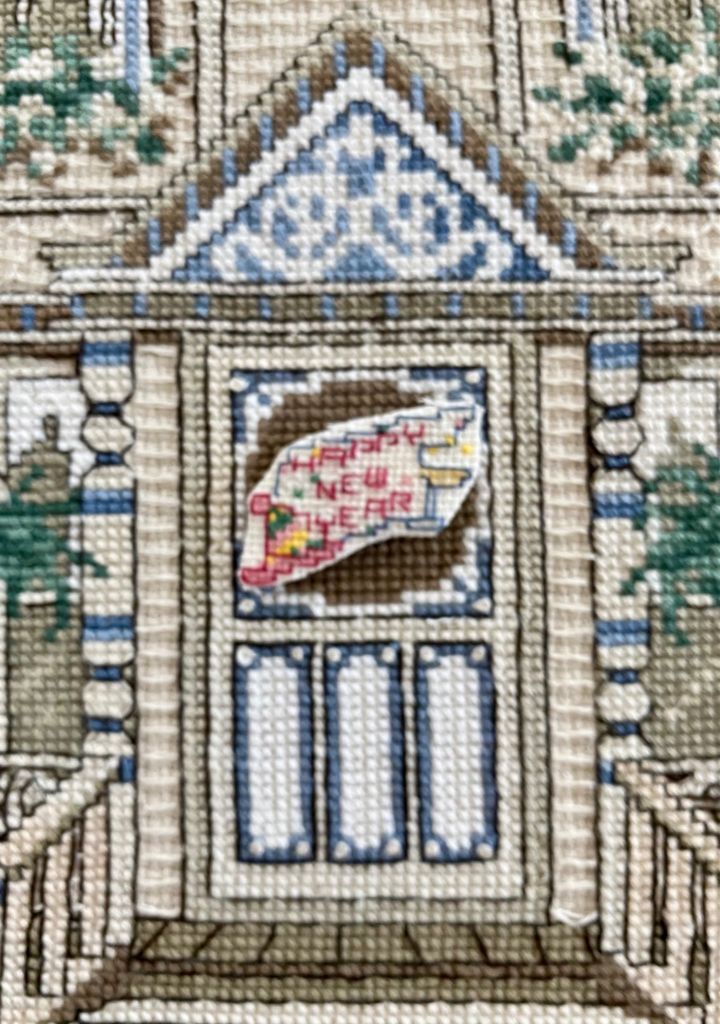 Do you remember the blog I posted last year about my Mom's beautiful cross stitch home with the interchangeable door hangings? If not, please check it out by CLICKING HERE.
I have always enjoyed changing the door hangings for each new month or holiday but somewhere during our 18 household moves, I had lost several of them which made me very sad. Unbeknownst to me, Tim read my blog post and took it upon himself to track down the original pattern (from the 1980's or 90's!) by searching Etsy. He found it and he cross-stitched those missing door hangings and sent them to me for Christmas!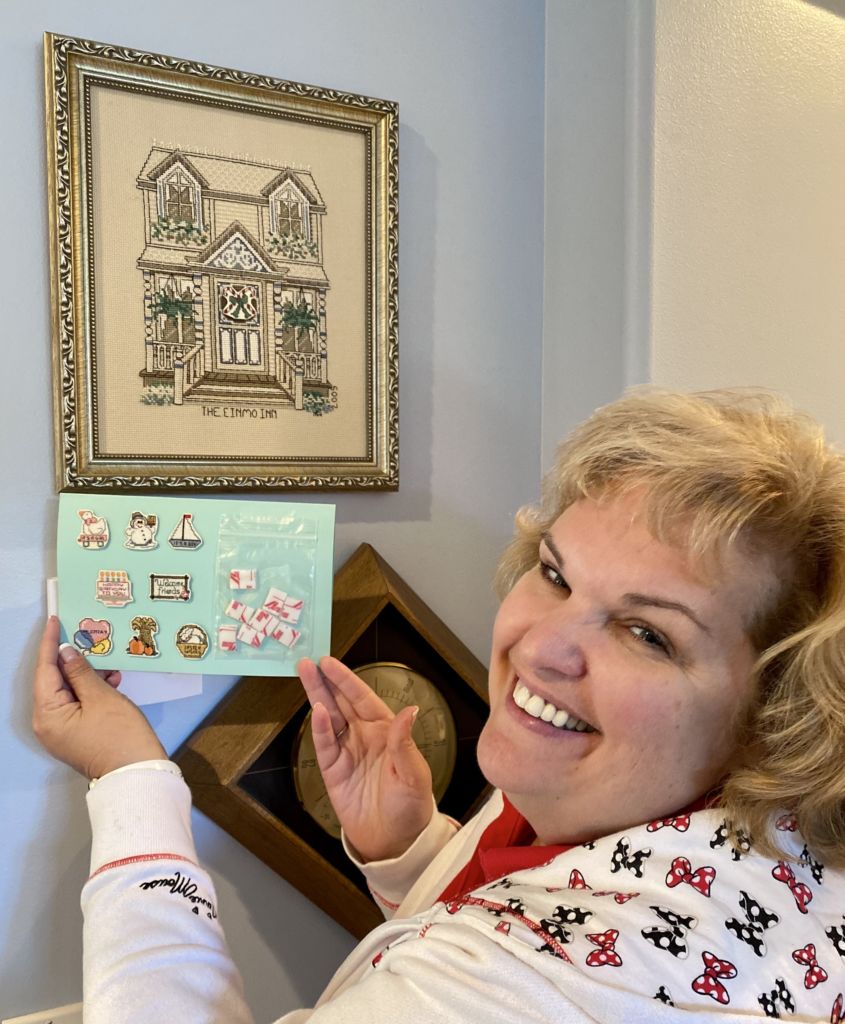 When I opened the package, I was completely overcome with tears (which Kent snapped in a candid photo. It's not so pretty when I cry, that's for sure!)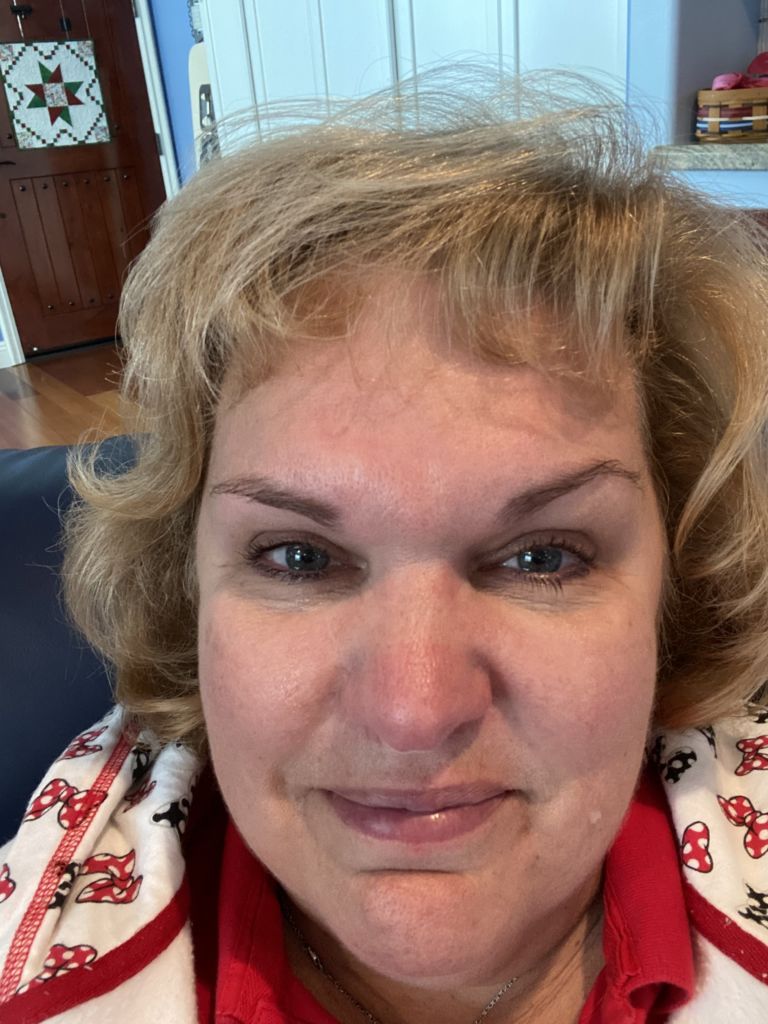 Those tears came straight from my heart because of his thoughtful act of love and kindness. Now, my Mom's cross-stitched house — with ALL the door hangings — is a double treasure! I'm sure Mom is so happy witnessing his amazingly thoughtful deed from heaven and by the fact Tim and I are so close now. 
Words cannot express what these tiny handcrafted treasures mean to me. Thank you, Tim. My heart is so full. It really is the little, meaningful things in life that matter.