"And, we're off!"
Those words have been echoing in my ears for the past few days as I put things in motion for the start of this new year. My ONE WORD has also been in the front of my mind as I tackle deadlines, commitments and other things and not let everything overwhelm me. I feel grateful that I'm healthy, strong and capable to meet the challenges and tasks lying in front of me as 2014 takes off. It certainly doesn't mean that this comes easily. I've always struggled with momentum. I can go along working steadily and productively and then something causes that work flow to stop. Sometimes I find it very hard to get moving again let alone up to the speed and efficiency where I was prior to the event that caused the change of pace. But I simply make a conscious decision to remind myself that all it takes is one step forward followed by another step and then another and soon I'm up to speed once again.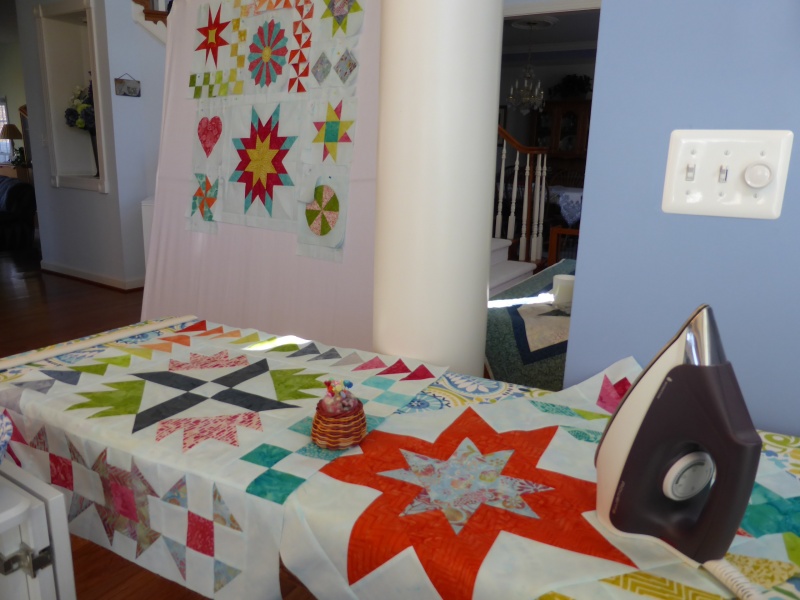 I've got a lot on my work plate right now — several big projects all going at once. I would be in a much better position schedule-wise if I had knocked out some of these deadlines in the weeks leading up to Christmas, but that's water under the bridge and wallowing in regrets for what I didn't get done before the holidays won't change what needs to be done now. (Once again, I'm choosing to be grateful that I have the ability to work well under pressure.) I've had a quilt in progress on my design wall for several weeks now and it is (finally) turning out quite beautifully. But I don't mind telling you that this particular line of batik fabrics was a bear to work with. The weave in the fabrics is so tightly woven there was absolutely no give whatsoever and therefore, no easing of seams and points. The measurements had to be completely accurate or nothing — and I do mean nothing — would fit together.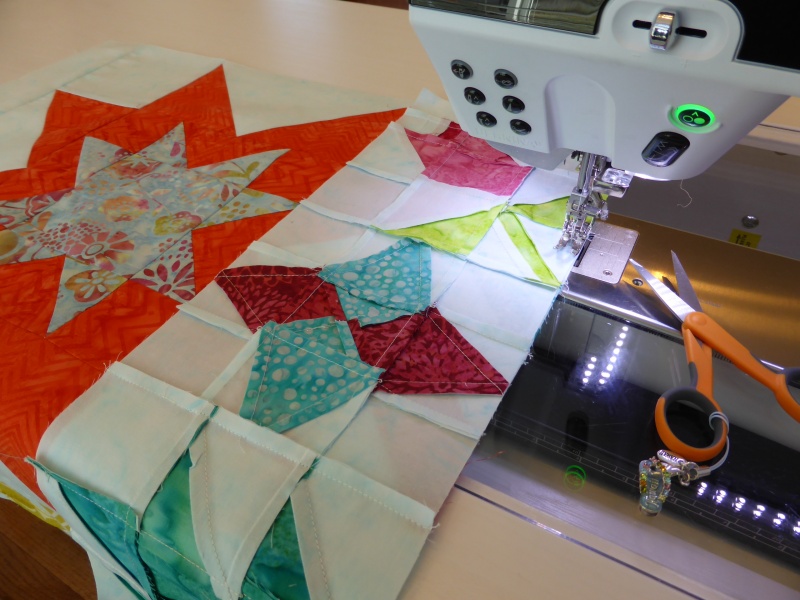 As I said, this quilt is finally turning out quite beautifully. But oh my goodness, I've struggled with this one; not just because of the tightly woven fabrics, but because the colors and prints were, shall I say, a bit weird. Some of them really didn't seem to go together in this particular bundle (Bali Pops and Bali Crackers). So even though I struggled to get the gradations and color placement just right, I am finally pleased in the way the quilt top is turning out. Who knows? Maybe this quilt will become one of my favorites once the quilting has been done. Have you ever worked on a quilt that just felt like a struggle from the very first stitch?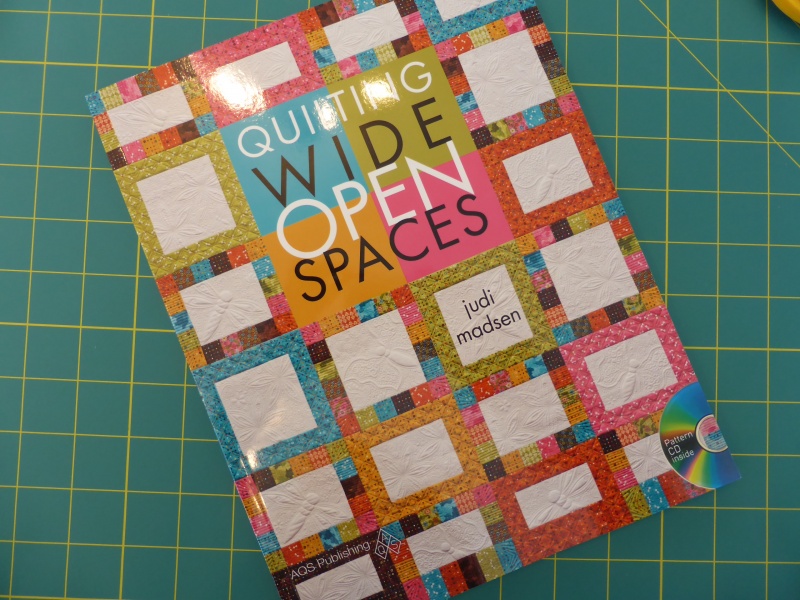 Right before Christmas, I received a wonderful gift: my friend, Judi Madsen's new book, Quilting Wide Open Spaces, arrived on my doorstep. The book itself is fantastic and I highly recommend….no wait! I'm telling you to hop right on over to her homepage and order yourself a copy. This is a book every quilter needs in his or her library! But the real gift was what I found inside the book. Judi included me in the Acknowledgments section of the book. I am truly tickled and filled with gratitude that she would honor me in this way. She is a dear, sweet, amazingly talented young woman whose quilting star is on the rise. If you haven't done so already, I hope you will check out her blog.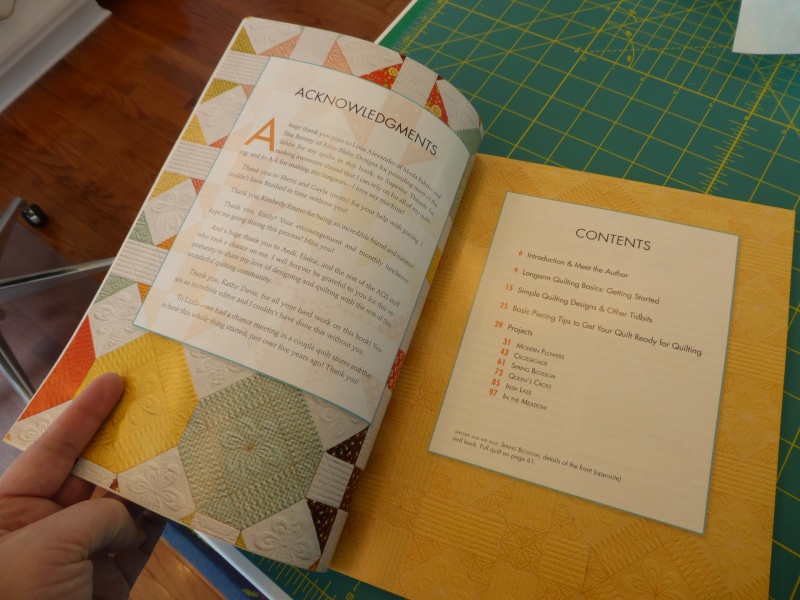 Just about everyone I know has been affected by the bitterly cold weather across the country this week. It certainly has been a blast of old man winter! Just remember this is temporary and take a cue from my studio companions to cuddle up and keep toasty warm!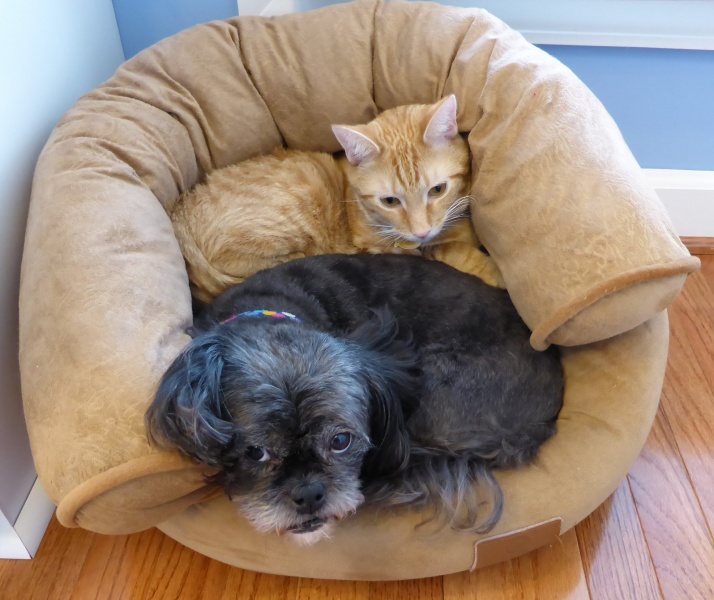 So…..do tell! What's on your design wall at the moment? Are you facing what seems like an overwhelming amount of deadlines or issues that are screaming for your attention? Have you chosen your ONE WORD for 2014 yet? If so, I'd love to know! Drop me a line in the comment section — I'd love to hear from YOU.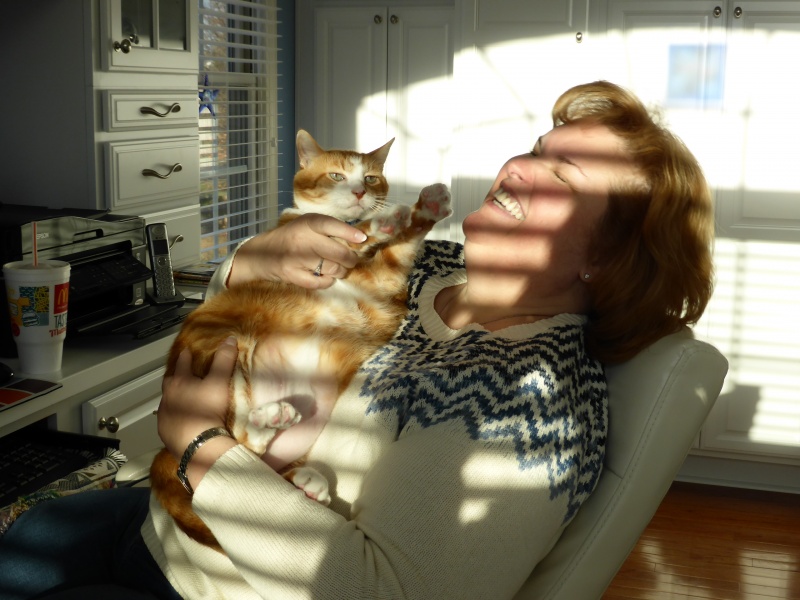 Above all, keep your sense of humor and your perspective. Remember to love, cuddle and hug your family members and furry friends. And remember to laugh. It is the best way I know to take each day and not become overwhelmed.
Happy New Year, everyone!